Peakmonsters - A valuable source of information for Splinterlands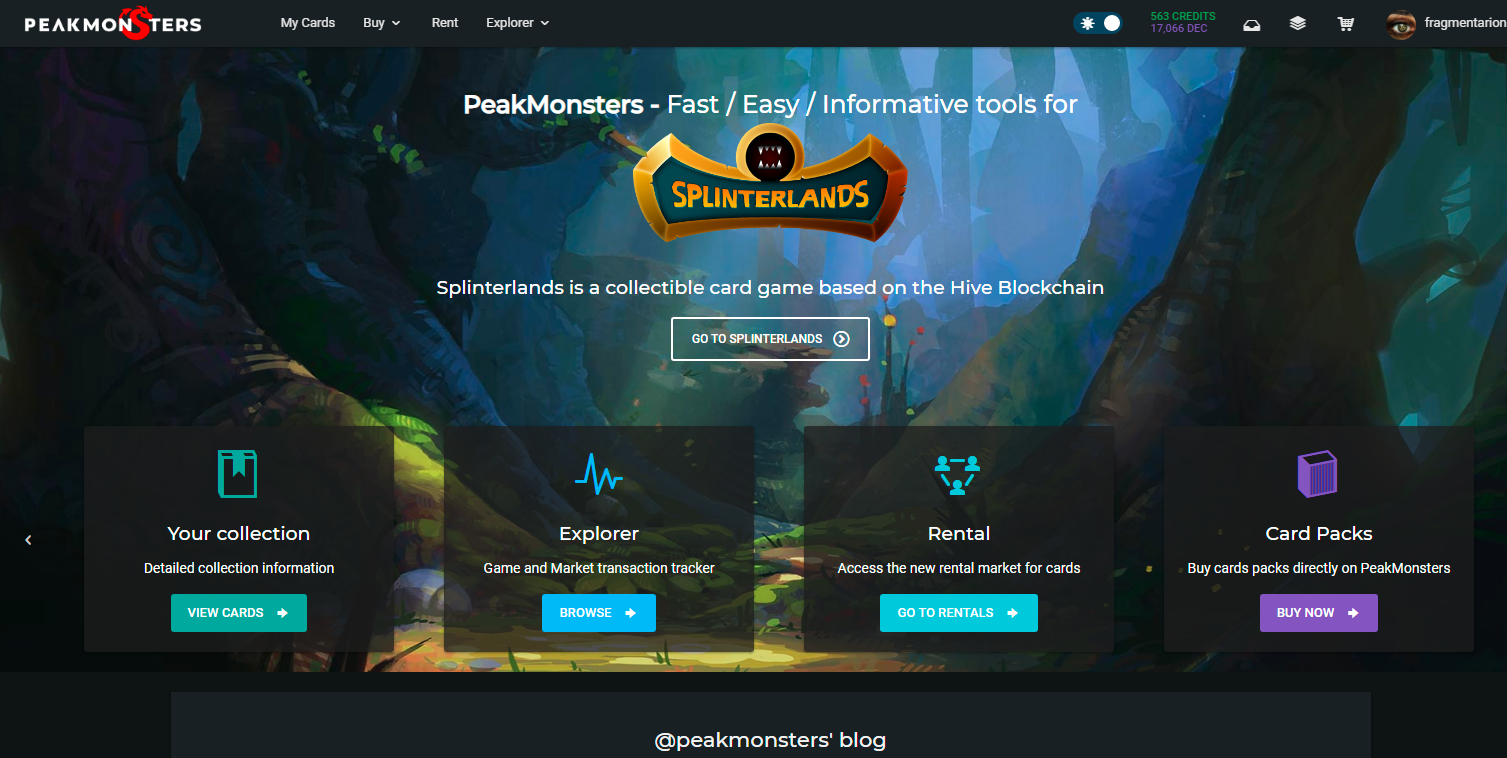 It is very easy to get overwhelmed by the possibilities that crypto in general and splinterlands in specific are offering to the user. The normal web2.0 routine to visit a specific website or App (and have an extra account there) for one single use-case (play a game, invest in something, interact with a community, read the news) is changed with web3.0 and the plethora of possibilities a HIVE account is offering. If you read these lines you are already aware that the play2earn account you created in Splinterlands gives you also access to Splintertalks.io, where you can post your experiences and earn another source of income. Another very valuable tool that you can directly access with your HIVE Account is
Here you can manage your deck, buy, sell and rent out cards AND get a lot of valuable statistics for every decision you are going to make. Need an example? You like to rent out some of your gold cards or rent in others - but what is a good deal? Go to the rent section filter on gold cards, and for every gold monster, you can get rental options, estimated yearly ROI, and the lowest available price.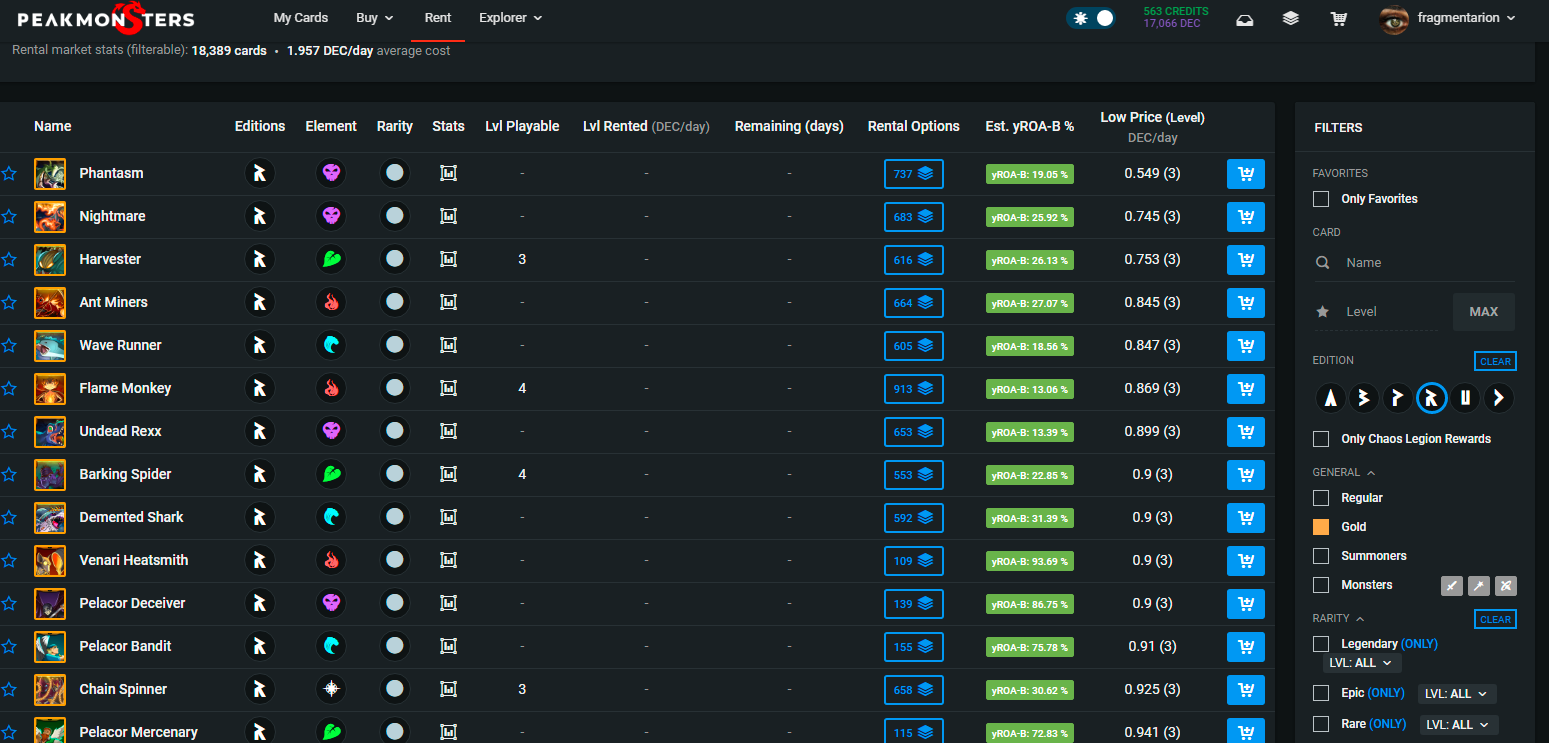 You like to invest more into the game but you are not sure if this is the right time point? To get a lot of general information about the game market, like number of battles, number of accounts, number of new players or sold spellbooks, development of market cap, and token price go to the Dashboard and get the most recent information.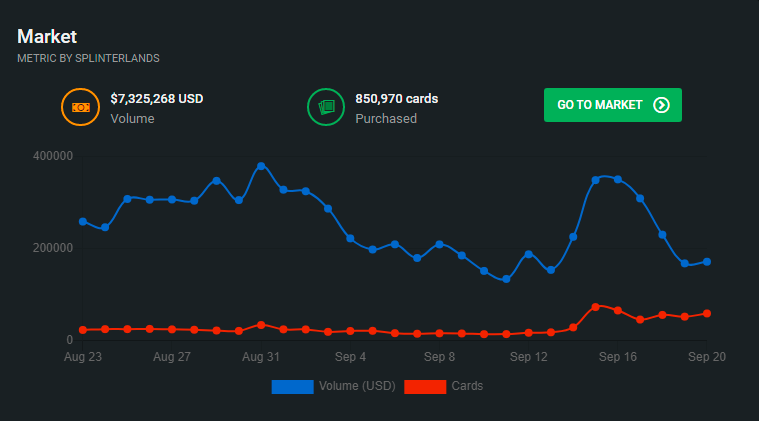 You also have a nice overview of your deck's current value as well as your rental revenues. Just have a look. All you need is your HIVE account details.
---
---