Análisis de la temporada 2022 de NASCAR y que nos espera | Analysis of the 2022 NASCAR season and what lies ahead [ESP-ENG]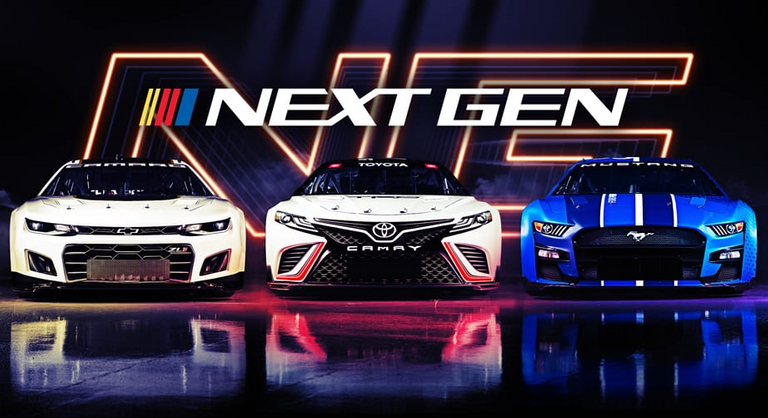 Fuente | Source

Bienvenidos todos a mi blog, en especial los amantes de las carreras, la comunidad #FullDeportes y los lectores en general.
Welcome everyone to my blog, especially racing enthusiasts, the #FullSports community and general readers.
El día de hoy les presento un pequeño análisis y resumen de lo que más o menos se espera de la temporada 2022 de NASCAR en sus tres categorías, pero más en la CUP series. En lo que respecta a la ya mencionada NASCAR Cup Series entre lo más importante para la temporada siguiente es la implementación de la nueva generación de autos, donde la categorías nos presenta nuevos coches con cambios que ayuden a mejorar tanto la seguridad como el espectáculo de la categoría. Los autos van de acuerdo a los modelos más reciente de las marcas Chevy, Toyota y Ford, cada una de ellas nombrando a los modelos Chevrolet Camaro ZL1, Ford Mustang y Toyota TRD Camry, donde cada uno se ellos se parece a el coche de producción porque esa es NASCAR, autos tipo stock de producción, pero bien es sabido que estos son adaptados para la competición.
Today I present a small analysis and summary of what is more or less expected for the 2022 NASCAR season in its three categories, but more in the CUP series. Regarding the aforementioned NASCAR Cup Series among the most important for next season is the implementation of the new generation of cars, where the categories present new cars with changes that help improve both safety and the spectacle of the category. The cars go according to the most recent models of the Chevy, Toyota and Ford brands, each one of them naming the models Chevrolet Camaro ZL1, Ford Mustang and Toyota TRD Camry, where each one of them looks like the production car because that is NASCAR, production stock cars, but it is well known that these are adapted for the competition.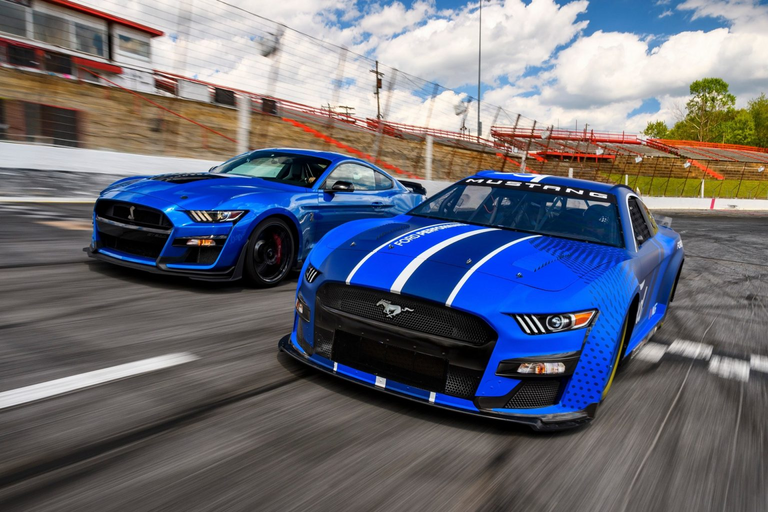 Ford Mustang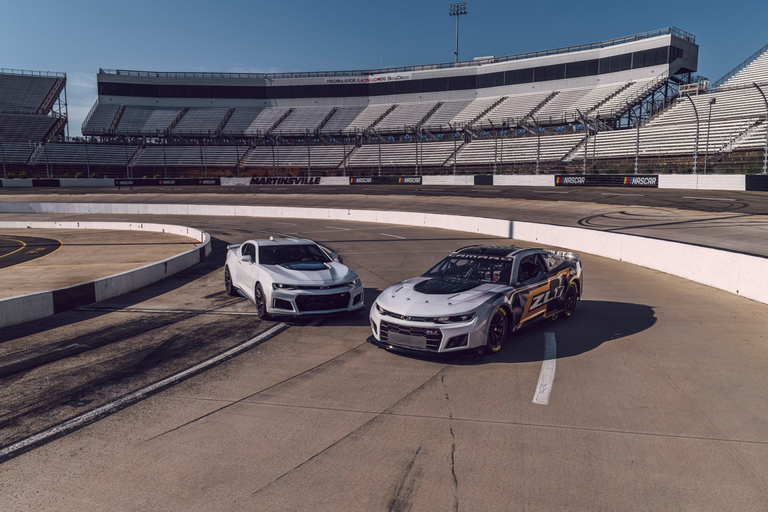 Chevrolet Camaro ZL1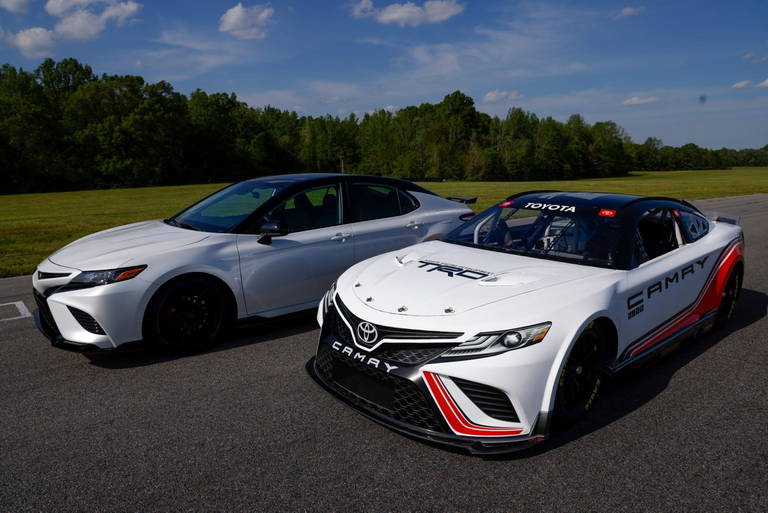 Toyota TRD Camry
Entre los principales cambios que tenemos en los autos de la Cup Series son en la carrosería de los autos, cada una de las marcas se asemeja a su producción, pueden tener algunas cosas similares, como los spoiler, spliter y las partes mecánicas, pero normalmente la trompas y la parrilla de refrigeración frente a los autos son los que se asemejan al modelo de calle. El auto va a tener una altura de 2 pulgadas en todos sus autos y lo que más impresiona es que después de muchos años se usó piezas originales de producción de acuerdo a cada modela para la construcción del auto, que a su vez es de carbono, además de que el auto se está dejando listo para que un futura la categoría se convierta en eléctrico o autos híbridos como está pasando en la Fórmula 1, algo que estoy en total desacuerdo porque no creo que sea la esencia de NASCAR, pero a su vez entiendo que casi todas las categorías del deporte motor mundial van para ese rumbo.
Among the main changes we have in the Cup Series cars are in the bodywork of the cars, each of the brands resembles its production, they may have some similar things, such as spoilers, spliter and mechanical parts, but usually the horns and the cooling grill in front of the cars are the ones that resemble the street model. The car will have a height of 2 inches in all its cars and what is most impressive is that after many years original production parts were used according to each model for the construction of the car, which in turn is made of carbon, plus the car is being left ready for a future category to become electric or hybrid cars as is happening in Formula 1, something that I totally disagree because I do not think it is the essence of NASCAR, but in turn I understand that almost all categories of world motorsport are going in that direction.
Además el auto tiene otros cambios técnicos como la altura del mismo con respecto al suelo que estará un poco más alta por lo cual me he informado, con algunos cambios lógicos en el splitter y el difusor del auto, para que este cambio sea posible. Otra de las cosas que ha cambiado la categoría es que ahora el auto de 2022 va tener una palanca de cambio secuencial de 5 velocidades y no en H como estaba hasta la finalizada temporada 2021, algo que creo que no es parte de la historia de NASCAR o por lo menos desde que estoy viendo la categoría. NASCAR es una categoría que se caracterizó por muchos años por usar muy poco la tecnología, ya que como les mencione este auto incluso no tienen limitador para las paradas en los boxes, lo pilotos se deben guiar por las revoluciones por minutos del motor que el equipo le dice el valor que debe mantener para ir a la velocidad a la cual esta limitadas las paradas en los pits, esto depende del ovalo o del circuito donde se esté compitiendo.
In addition the car has other technical changes such as the height of the car with respect to the ground that will be a little higher from what I have been informed, with some logical changes in the splitter and the diffuser of the car, to make this change possible. Another thing that has changed the category is that now the 2022 car is going to have a 5-speed sequential shifter and not in H as it was until the end of the 2021 season, something that I think is not part of the history of NASCAR or at least since I'm watching the category. NASCAR is a category that was characterized for many years by using very little technology, because as I mentioned this car even have no limiter for pit stops, the drivers must be guided by the revolutions per minute of the engine that the team tells you the value to be maintained to go to the speed at which is limited pit stops, this depends on the oval or the circuit where you are competing.
Otros de los cambios que también se esperan en la posición en la cual están colocado los números que identifican el auto y piloto, además de la posición de los logos de los diferentes patrocinios. Los neumáticos van ser más grande lo que permite un mayor agarre y por ende los autos van a viajar a una mayor velocidad algo que me parece perfecto, pero lo que si no estoy de acuerdo es el cambio en el rin que si bien va a ser completamente de aluminio por lo que he leído pero en esta oportunidad va a tener una sola tuerca que lo va a sostener del disco del auto al estilo de la F1 y no como antes que poseía 5 tuercas y las paradas en los pits eran más cruciales. Al ser más grandes lo neumáticos, los disco de los frenos también lo serán, lo que hace que los pilotos tengan una mayor seguridad al momento de frenar, lo que me parece que es bastante positivos.
Other changes are also expected in the position in which the numbers that identify the car and driver are placed, as well as the position of the logos of the different sponsorships. The tires are going to be bigger which allows a better grip and therefore the cars will travel at a higher speed, something that seems perfect to me, but what I don't agree with is the change in the rim that although it will be completely made of aluminum from what I have read, this time it will have a single nut that will hold it to the disc of the car in the F1 style and not like before when it had 5 nuts and pit stops were more crucial. As the tires are bigger, the brake discs will also be bigger, which makes the drivers more confident when braking, which I think is quite positive.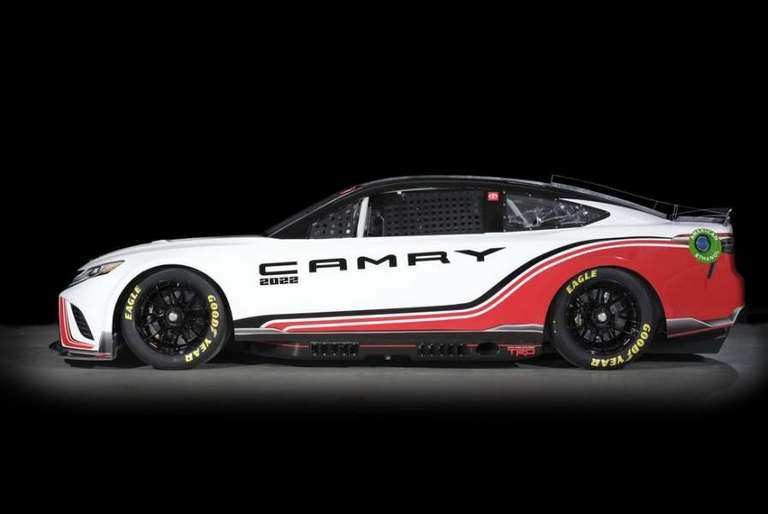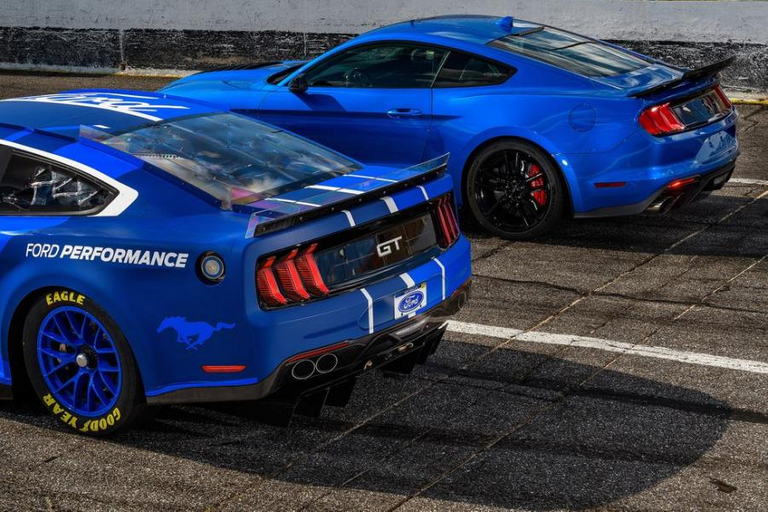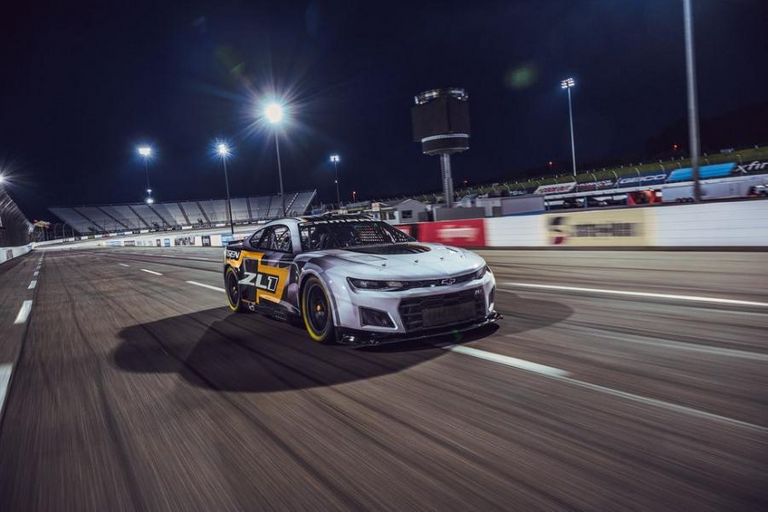 Fuente | Source
La seguridad de estos autos son mucho mayor que antes, algo que si es bastante positivo, ya que los autos van a contar con una parachoques de espuma que van a adsorber más los impacto en los choques, además de otras partes agregadas a los autos como alerones para que los autos no salgan volando en las carreras principalmente en los accidentes que es donde suelen pasar. Es lo que yo tengo entendido de los cambios en la parte de seguridad de los autos, además de los ya mencionado disco de frenos más grandes.
The safety of these cars is much greater than before, something that is quite positive, since the cars will have a foam bumper that will absorb more impact in crashes, in addition to other parts added to the cars such as spoilers so that the cars do not fly off in races, especially in accidents, which is where they usually happen. This is what I understand about the changes in the safety part of the cars, in addition to the already mentioned larger brake discs.
En conclusión, en la mayoría de los deportes siempre los cambios son bien visto por algunos y no tanto por los tradicionalistas, que en mi caso soy lo segundo. Creo que algunos cambios son necesarios como la seguridad ya que siempre se deben tratar de ser cada vez mejor en este aspecto por el bien de los pilotos que son los que nos dan el espectáculo, pero hay otros que no creo que sean tan necesarios, pero como la palanca de cambio secuencial y la sola tuerca que sostiene los neumáticos, por lo demás creo que cada detalle puede mejor aún más el espectáculo. En fin a lo largo del tiempo sabremos adaptarnos y si algo no funciona como se espera, pues estoy seguro que NASCAR lo va a cambiar, ya que eso si se ha caracterizado esta categoría.
In conclusion, in most sports changes are always well seen by some and not so much by the traditionalists, which in my case I am the latter. I think some changes are necessary such as safety as they should always try to be better and better in this aspect for the sake of the pilots who are the ones who give us the show, but there are others that I do not think are so necessary, but as the sequential shift lever and the single nut that holds the tires, otherwise I think that every detail can further improve the show. Anyway, over time we will know how to adapt and if something doesn't work as expected, I'm sure NASCAR will change it, because this is what this category is known for.
En cuanto al calendario se han hecho varios cambios, donde ahora la primera carrera no puntuable no será en Daytona como lo fue por muchos años, sino que ahora será en el estadio de LOS ANGELES MEMORIAL COLISEUM, además que posee un gran cambio en su formato ya que van a ver rondas eliminatorias donde podrán participar 40 autos para clasificarse al evento oficial que tan solo serán 22 autos y solo está clasificado Kyle Larson #5 por ser el campeón de la ronda regular de la temporada 2021. Otra de los cambios es que al calendario se agrega la pista de World Wide Technology Raceway, algo que me parece genial y espero con ansias esta carrera, al igual que la carrera en Bristol Dirt donde se corre en una superficie de tierra, por lo demás se mantiene casi igual con algunos cambios por allá como la fecha de los eventos entre otras cosas, pero el cierre de campeonato se mantiene en Phoenix Raceway.
As for the calendar several changes have been made, where now the first non-scoring race will not be at Daytona as it was for many years, but now it will be at the LOS ANGELES MEMORIAL COLISEUM stadium, also it has a big change in its format as they will see elimination rounds where 40 cars can participate to qualify for the official event that will only be 22 cars and only Kyle Larson #5 is classified for being the champion of the regular round of the 2021 season. Another change is that the World Wide Technology Raceway is added to the calendar, something that I think is great and I look forward to this race, as well as the race at Bristol Dirt where it runs on a dirt surface, otherwise it remains almost the same with some changes over there as the date of the events among other things, but the closing of the championship remains at Phoenix Raceway.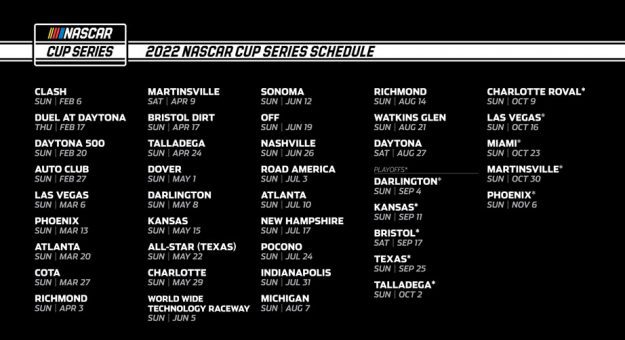 Fuente | Source
Tanto en la Xfinity Series como en la Camping World Truck Series no se espera cambios notables, solo en la alineaciones de los equipos y algunos pilotos de las divisiones regionales que se incorporan, además de algunos cambios en los modelos de los coches, pero nada que sea importante de resaltar o que modifique lo que hemos visto hasta los momentos en cada una de esta series.
In both the Xfinity Series and the Camping World Truck Series no notable changes are expected, only in the lineups of the teams and some drivers of the regional divisions that are incorporated, in addition to some changes in the models of the cars, but nothing that is important to highlight or that modifies what we have seen so far in each of these series.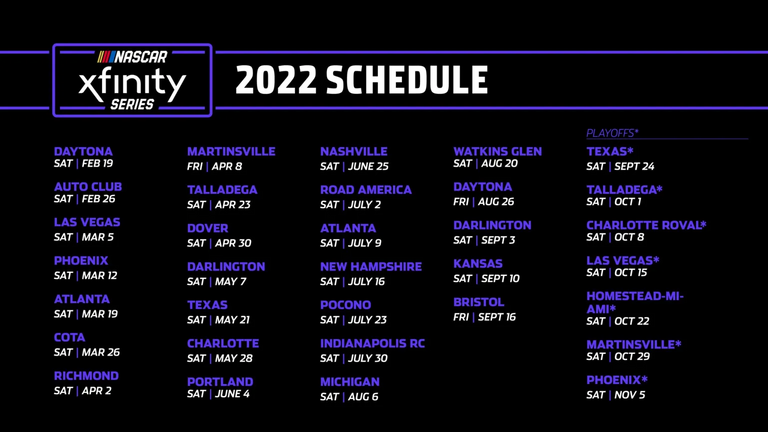 Fuente | Source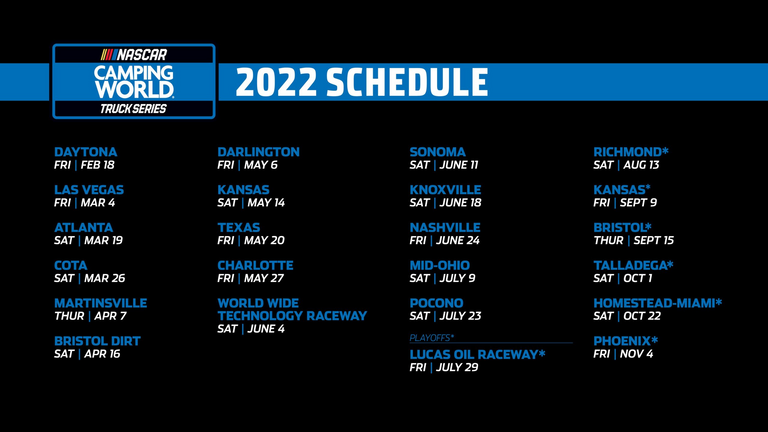 Fuente | Source
Espero que les haya gustado y que me dejen su opinión en los comentarios de los que ustedes piensan sobre este tema.
I hope you liked it and leave me your opinion in the comments of what you think about this topic.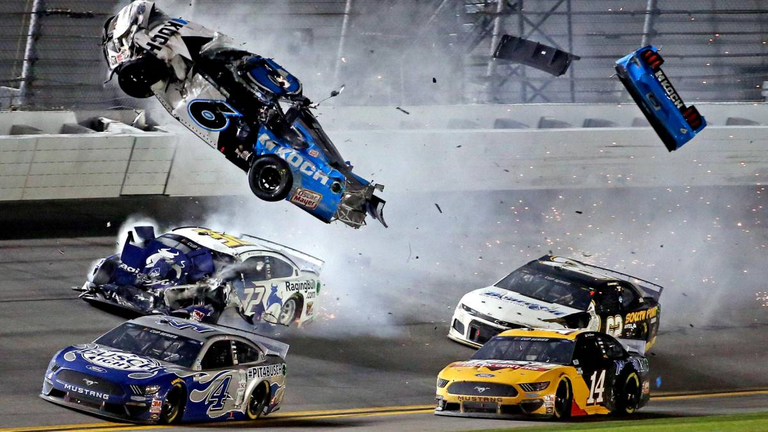 Fuente | Source

Separador de textos tomador del Post // Post taker text separator : Lucho en la pista (RETA A @equipodelta. | @franz54 reta a @equipodelta a Dibujar) Caricatura.
Gracias por su visita. Espero que les haya gustado. // Thank you for your visit. I hope you liked it.
Hasta una próxima oportunidad // Till a next chance
Sin más que decir, se despide de ustedes, su cordial servidor @franz54. // Without further ado, he bids farewell to you, his cordial server @franz54.

---
---