Análisis previo de la temporada 2022 del WorldSBK | Preview of the 2022 WorldSBK season [ESP-ENG]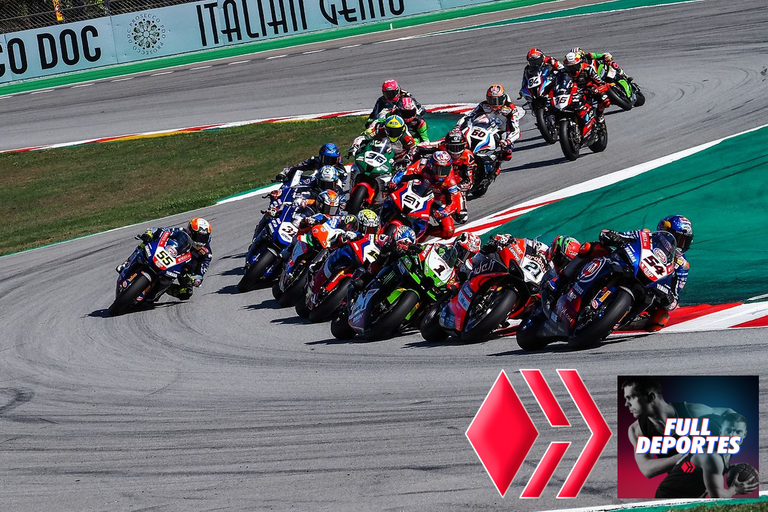 Imagen tomada de la Fuente y editada por mi persona | Image taken from Source and edited by me

Bienvenidos sean todos a mi #Blog, en especial a la comunidad #FullDeportes y los lectores en general de la plataforma #Hive. Ya culminado el campeonato de SúperBike y como lo hago siempre en mi blog desde que tengo publicando en esta gran comunidad, hoy decidí traerles un análisis previa a lo que va a ser el campeonato mundial de la Federación Internacional de Motociclismo (FIM) de la temporada 2022, lo que espera de dicho campeonato, algunas noticias referentes a el calendario y la conformación de los equipos, además de cualquier otra cosa que sea importante compartir con ustedes. La temporada reciente terminada 2021 fue realmente buena, una competición donde la lucha por el campeonato estuvo hasta el último fin de semana, más allá de la clara ventaja que llego Toprak Razgatlioglu con respecto a su rival, el piloto de Kawasaki y 6 veces campeón de la categoría, Jonathan Rea. Este fue un campeonato bastaste parejo que se definió en la últimas carreras, donde hubo bastante presión con diversas declaraciones en los medios entre ambos pilotos, lo que le dio un plus adicional de entretenimiento y expectativas a las carreras WorldSBK.
Welcome everyone to my #Blog, especially to the #FullDeportes community and readers in general of the #Hive platform. Already culminated the SuperBike championship and as I always do in my blog since I have been publishing in this great community, today I decided to bring you a previous analysis of what will be the world championship of the International Motorcycling Federation (FIM) of the 2022 season, what I expect from the championship, some news regarding the calendar and the conformation of the teams, plus anything else that is important to share with you. The recently finished 2021 season was really good, a competition where the fight for the championship was until the last weekend, beyond the clear advantage that Toprak Razgatlioglu had over his rival, the Kawasaki rider and 6 times champion of the category, Jonathan Rea. This was a pretty even championship that was defined in the last races, where there was a lot of pressure with several statements in the media between both riders, which gave an additional plus of entertainment and expectations to the WorldSBK races.
Por todo lo dicho anteriormente por mi persona es que espero que la siguiente temporada sea buena, aún más que la 2021, con más pilotos que se unan a la pelea por el campeonato. Este año la lucha fue de dos, pero para el 2022 sería más atractivo si los pilotos de Ducati pelean por el título, pero claro que esto siempre va a depender de la moto que cuenten los pilotos, porque siempre el talento de los conductores da un extra en las pistas pero también siempre es importante contar con una moto decente que te permita llevarla. Otra de las cosas que espero sea que los compañeros de equipos tanto de Razgatlioglu y Rea, hagan un mejor trabajo, ya que si ambos pilotos ganaron muchos carreras, a veces no entiendo los malos resultados de los co-equiperos, allí es donde siempre nos plateamos la interrogante de que si los equipos favorecen algunos pilotos, pero en esta categoría no creo que sea el caso, estas cosas muy poco se ven en los campeonatos de moto, donde ambos pilotos siempre cuentan con la misma moto, la diferencia la hace es la puesta a punto hecha por los mecánica e ingenieros, en conjunto con el conocimiento de los pilotos que son lo que transmite las sensaciones que tienen con la máquina en el circuito.
For all that I said above, I hope that the next season will be good, even more than the 2021 season, with more riders joining the fight for the championship. This year the fight was two, but for 2022 it would be more attractive if Ducati riders fight for the title, but of course this is always going to depend on the bike that the riders count on, because always the talent of the drivers gives an extra on the tracks but it is also always important to have a decent bike that allows you to take it. Another thing I hope is that the teammates of both Razgatlioglu and Rea, do a better job, because if both riders won many races, sometimes I do not understand the bad results of the co-teammates, that's where we always wonder if the teams favor some riders, But in this category I don't think it's the case, these things are rarely seen in motorcycle championships, where both riders always have the same bike, the difference is the set up made by the mechanics and engineers, together with the knowledge of the riders who are what transmits the sensations they have with the machine on the circuit.
Otra de las cosas que son importante a la hora de saber el éxito o no de una temporada, es las pruebas que tendrán los equipos, para saber el rendimiento en las pistas, aunque también sabes que esto a veces no dice nada, ya que los equipos siempre guardan información para que sus rivales no se enteren. Aún estoy a la espera de saber las homologaciones que harán los diferentes equipos de sus motos de 2022, siempre tomando en cuenta que las motos son las mismas que producen para la calle, solo que con algunas modificaciones para las carreras, pero esencialmente son las mismas, por lo que siempre se ha caracterizado esta categoría y por esto es que me parece interesante y me cautivo hace muchos años atrás y empecé a verla más seguido.
Another of the things that are important when it comes to know the success or not of a season, is the tests that the teams will have, to know the performance on the tracks, although you also know that this sometimes does not say anything, since the teams always keep information so that their rivals do not find out. I am still waiting to know the homologations that the different teams will make for their 2022 bikes, always taking into account that the bikes are the same ones they produce for the street, only with some modifications for the races, but essentially they are the same, which is what has always characterized this category and this is why I find it interesting and captivated me many years ago and I started to watch it more often.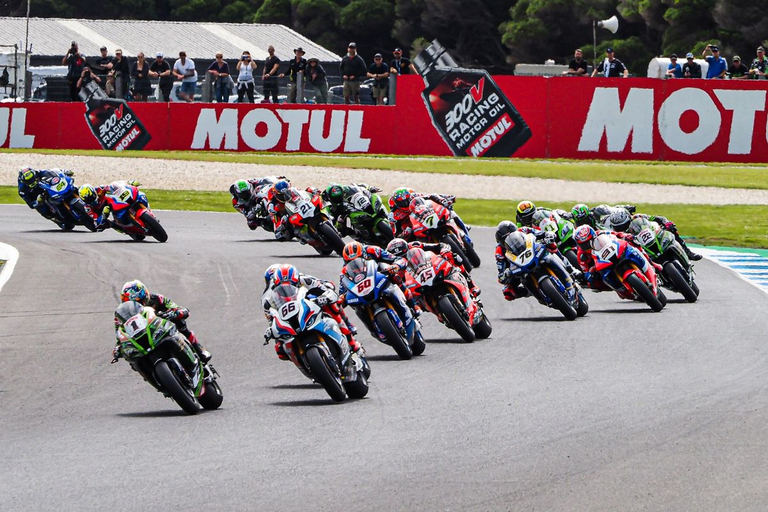 Fuente | Source
La categoría va a tener algunos cambios en los equipos, donde llegan algunos nuevos pilotos, otros se marchan y cambios entre equipos. Lo más destacado sería que Álvaro Bautista, un expiloto de MotoGP muy talentoso vuelve a Ducati, equipo con quien debuto hace años en la serie pero debido a la que las cosas no funcionaron se fue para Honda, aunque me pareció que fue un error pero por lo menos las cosas se le dieron y tiene otra oportunidad en un equipo top. Con llegada de Baustista, Scott Redding se va a BMW Motorrad, dicho piloto fue el tercera en el campeonato de pilotos de la recién culminada temporada, que compartirá equipo el equipo en 2022 con el holandés Michael van der Mark, otro piloto que ha tenido buenas éxitos en Bike y se espera que ambos pilotos den lo mejor de sí en el próximo campeonato tanto a Rea como al piloto turco Toprak.
The category is going to have some changes in the teams, with some new riders arriving, others leaving and changes between teams. The highlight would be that Alvaro Bautista, a very talented former MotoGP rider returns to Ducati, team with whom he debuted years ago in the series but because things did not work out he left for Honda, although I thought it was a mistake but at least things worked out for him and he has another chance in a top team. With the arrival of Baustista, Scott Redding goes to BMW Motorrad, this rider was the third in the riders championship of the recently completed season, he will share the team in 2022 with the Dutch Michael van der Mark, another rider who has had good success in Bike and it is expected that both riders give their best in the next championship both Rea and the Turkish rider Toprak.
Pilotos Confirmados por el momentos para el 2022:
Pilots Confirmed by the moment for 2022:
Pata Yamaha with Brixx WorldSBK: Toprak Razgatlioglu/Andrea Locatelli
Kawasaki Racing Team WorldSBK: Jonathan Rea/Alex Lowes
BMW Motorrad WorldSBK Team: Scott Redding/Michael van der Mark
Team HRC: Iker Lecuona/Xavi Vierge
Aruba.it Racing – Ducati: Álvaro Bautista/Michael Ruben Rinaldi
GRT Yamaha WorldSBK Team: Garrett Gerloff/Kohta Nozane
Team GoEleven: Philipp Oettl
Kawasaki Puccetti Racing: Lucas Mahias
Barni Racing Team: Luca Bernardi
Bonovo action BMW Racing Team: Eugene Laverty/Loris Baz
OUTDO TPR Team Pedercini Racing: Loris Cresson
MIE Racing Honda Team: Leandro Mercado/Hafizh Syahrin
A pesar de que llegan pilotos nuevos y los cambios entre los equipos, creo que la lucha del campeonato estará nuevamente entre Rea y Razgatlioglu, apostando algo por Baustista Y Redding, que como les dije anteriormente, espero que la lucha sea entre más piloto para que el campeonato sea más entretenido. ¿Quién creo que será el campeón? pues para mí es Rea, que si bien se le vio tan dominante como en otros años pero esto fue debido a las carencias de la moto, pero Kawasaki ya debe estar trabajando para darle un mejor material al multi campeón y mejor piloto de la parrilla de salida.
Despite the arrival of new riders and the changes between teams, I think the championship fight will be again between Rea and Razgatlioglu, betting something for Baustista and Redding, as I said before, I hope the fight will be between more riders to make the championship more entertaining. Who do I think will be the champion? Well for me it is Rea, although he was as dominant as in other years but this was due to the shortcomings of the bike, but Kawasaki should already be working to give a better material to the multi champion and best rider of the starting grid.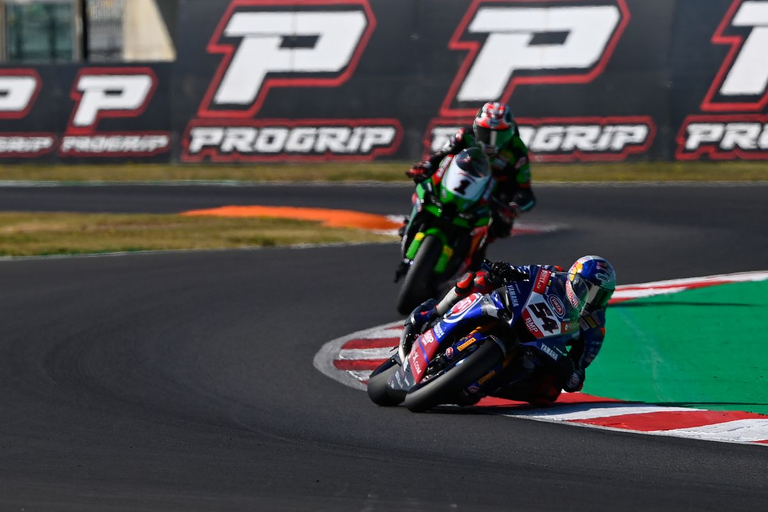 Fuente | Source
El calendario 2022 fue publicado hace días, con algunas incógnitas que aún nos deben dar a conocer los organizadores de la categoría. El campeonato va a iniciar el 8 de Abril en MotorLand Aragón, España, que como se acostumbra será un fin de semana a tres carreras, la 1, la Súper Pole y la carrera 2 que será el evento principal. Además al parecer el final de temporada este año se llevará a cabo en Phillip Island Grad Prix Circuit, Australia, donde aún se debe anunciar la fecha. Hasta el momento son 12 carreras las confirmadas, esperando el anuncia por una decimotercera. Indonesia que fue donde se cerró el campeonato este año y debutó, será la penúltima de 2022, esperando que las condiciones climatológicas coopere para que se den las carreras en seco y veamos que tal es este circuito, que este año se corrió con lluvia, se cancelaron lagunas pruebas lo que decepciono bastante, pero el próximo año espero que sea mucho mejor. En fin, no le veo mucho variación al calendario con respecto al de este año, sin embargo las cosas pueden cambiar y es que la pandemia por el Covid aún no está superada, incluso he leído de nuevas sepas, por lo cual países asiáticos tienen muchas restricciones que han obligado a suspender los eventos, al igual que Australia, pero ojala no sea el caso del 2022.
The 2022 calendar was published a few days ago, with some unknowns still to be revealed by the organizers of the category. The championship will start on April 8 at MotorLand Aragon, Spain, which as usual will be a three-race weekend, Race 1, Super Pole and Race 2, which will be the main event. In addition, it seems that the season finale this year will be held at Phillip Island Grad Prix Circuit, Australia, where the date has yet to be announced. So far 12 races are confirmed, waiting for the announcement of a thirteenth. Indonesia, which was where the championship closed this year and debuted, will be the penultimate of 2022, hoping that the weather conditions cooperate to give the races in dry and see how is this circuit, which this year was raced in rain, some tests were canceled which was quite disappointing, but next year I hope it will be much better. Anyway, I do not see much variation in the calendar with respect to this year, however things can change and is that the pandemic by the Covid is not yet overcome, I have even read of new seppas, so Asian countries have many restrictions that have forced to suspend the events, like Australia, but hopefully not the case of 2022.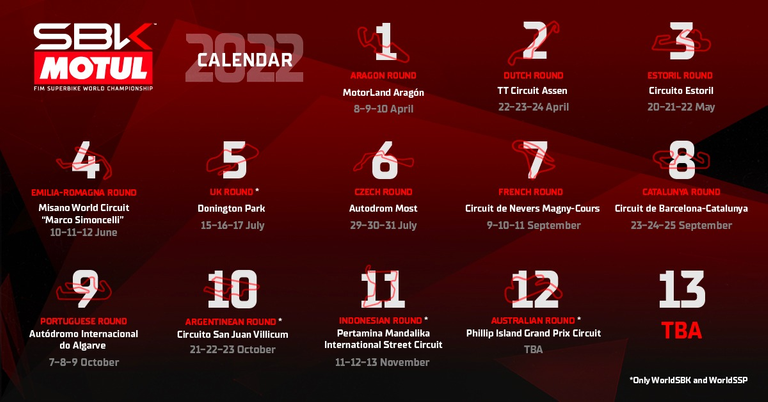 Fuente | Source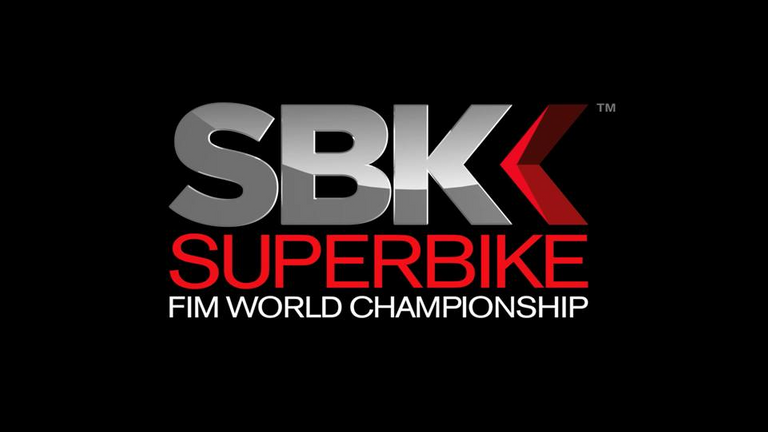 Fuente | Source
Los logos usados para editar la imagen de la portadas son propiedad de la comunidad @Fulldeportes y la de Hive sacada de la publicación Renderizando el Logo de Hive de @marcoquin [ESP / ENG] .
The logos used to edit the cover image are property of the @Fulldeportes community and the Hive logo taken from the post Rendering the Hive Logo by @marcoquin [ESP / ENG] .
Separador de textos tomador del Post // Post taker text separator : Lucho en la pista (RETA A @equipodelta. | @franz54 reta a @equipodelta a Dibujar) Caricatura.
Gracias por su visita. Espero que les haya gustado. // Thank you for your visit. I hope you liked it.
Hasta una próxima oportunidad // Till a next chance
Sin más que decir, se despide de ustedes, su cordial servidor @franz54. // Without further ado, he bids farewell to you, his cordial server @franz54.

---
---