La serie de la copa NASCAR llega al circuito de las Américas || NASCAR Cup Series comes to Circuit of the Americas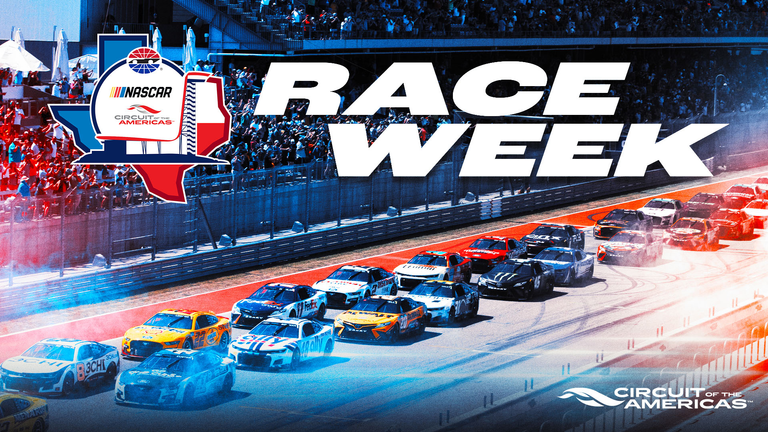 Source

Este domingo 26 de Marzo de 2023 a las 3:30pm ET de los Estados Unidos se llevara a cabo lo que es la sexta fecha de la serie de la copa NASCAR, en el circuito de las Américas, lo que también se conoce como COTA. Esta también es la primera competencia en circuito de la temporada, donde tendremos la participación de pilotos especialistas en este tipo de carreras, donde el giras el coche para ambos sentidos estará a la orden del día, además de las grandes frenadas que deberán hacer los pilotos para poder tomar algunas de las curvas. Hay que destacar que los coches de NASCAR son más pesado que los F1, así que obviamente veremos una carrera distinta a la que tal vez muchos están acostumbrado, coche un poco más lentos, pero debido a que los coches son robustos, pues son mucho más resistentes a los contactos, por lo cual vemos muchos toques para realizar adelantamientos. En la previa se plantea que será una carrera muy entretenida, que no nos decepcionará como el año pasado.
This Sunday, March 26, 2023 at 3:30pm ET in the United States will be held what is the sixth date of the NASCAR Cup Series, at the Circuit of the Americas, also known as COTA. This is also the first circuit competition of the season, where we will have the participation of drivers specialized in this type of races, where the car turns in both directions will be the order of the day, in addition to the great braking that the drivers will have to do to be able to take some of the curves. It should be noted that NASCAR cars are heavier than F1 cars, so obviously we will see a different race to what many are used to, cars a little slower, but because the cars are robust, they are much more resistant to contact, so we see many touches to make overtaking. In the preview it is expected to be a very entertaining race, which will not disappoint us as last year.
---
To Texas we go 🤠 @NASCARatCOTA pic.twitter.com/xKIOQWIgvk

— NASCAR (@NASCAR) March 22, 2023
---
La noticia más importante que les puedo comentar en la previa de esta carrera, es la participación de dos importantes ex pilotos de la F1, como son Kimi Räikkönen, piloto finlandés campeón de la máxima categoría del deporte motor mundial en el año 2007 con el equipo Ferrari, en un espectacular final de temporada en el circuito de Interlagos en Brasil. Kimi ya participó en año pasado en una carrera en el circuito Watkins Glen, debido a un proyecto 91 del equipo Trackhouse Racing, que tiene como finalidad que pilotos de otras categorías hagan carreras esporádicas dentro de NASCAR para correr en trazados (circuitos). La primera experiencia de Räikkönen en NASCAR no fue la que se esperaba, pero está muy contento y entusiasmado por su nuevo regreso y espera dar el todo por el todo en este año. "El año pasado fue una gran experiencia. Por desgracia, el resultado no fue el que buscábamos porque nos vimos envueltos en un accidente, pero eso forma parte de las carreras. Estoy ansioso por volver a intentarlo y espero que no tengamos grandes problemas. Será complicado, pero cuanto más avancemos en el fin de semana, más fácil será". Estas fueron las palabras de Kimi tras ser consultado sobre su regreso a la categoría de autos stock de los Estados Unidos.
The most important news that I can tell you in advance of this race, is the participation of two important former F1 drivers, such as Kimi Räikkönen, Finnish driver champion of the highest category of world motorsport in 2007 with the Ferrari team, in a spectacular season finale at the Interlagos circuit in Brazil. Kimi already participated last year in a race at the Watkins Glen circuit, due to a project 91 of the Trackhouse Racing team, whose purpose is that drivers from other categories make sporadic races within NASCAR to race on tracks (circuits). Räikkönen's first NASCAR experience was not what he expected, but he is very happy and excited about his new comeback and hopes to give it his all this year. "Last year was a great experience. Unfortunately, the result wasn't what we were looking for because we were involved in an accident, but that's part of racing. I'm anxious to try again and I hope we won't have any major problems. It will be tricky, but the further we go into the weekend, the easier it will be." These were Kimi's words after being asked about his return to the US stock car category.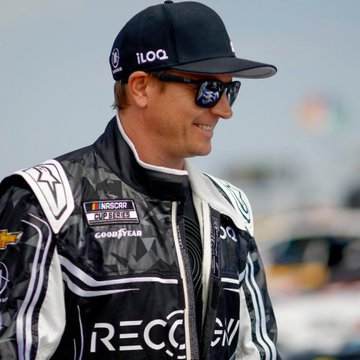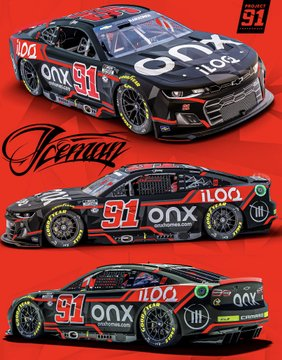 Source
Jenson Button es el otro piloto que va a participar en la carrera de la cota con el equipo Rick Ware Racing y el auto 15 Ford, aunque en realidad el apoyo es por parte de Stewart-Haas Racing, uno de los equipos más importantes de la categoría. Button hará su participación por primera vez dentro de NASCAR, y para nada será fácil. ¿Será que tendrá mejor suerte que el hombre de hielo? pues las expectativas son bastante altas, así que vemos que tal le va. Lo cierto es que esta participación se debe al que ex piloto de F1 y campeón en el año 2009, es uno de los pilotos que participará en las míticas 24 horas de Le Mans 2023 con un auto de NASCAR, en el proyecto Garage 56. Obviamente el auto ha sido cambiado para ajustarlo a las reglas de la categoría, pero en general el auto es bastante similar. Lo cierto es que esta experiencia le servirá a Button como aprendizaje para esa carrera.
Jenson Button is the other driver who will be participating in the race with the Rick Ware Racing team and the 15 Ford car, although in reality the support is from Stewart-Haas Racing, one of the most important teams in the category. Button will be participating for the first time in NASCAR, and it won't be easy at all. Will he have better luck than the Iceman? Expectations are quite high, so let's see how he does. The truth is that this participation is due to the fact that the former F1 driver and champion in 2009, is one of the drivers who will participate in the mythical 24 hours of Le Mans 2023 with a NASCAR car, in the Garage 56 project. Obviously the car has been changed to adjust it to the rules of the category, but in general the car is quite similar. What is certain is that this experience will serve Button as an apprenticeship for that race.
"Obviamente, competir con un auto de la Cup Series es muy diferente a lo que estoy acostumbrado. Es mucho más pesado con mucha menos potencia y, básicamente, sin carga aerodinámica. Tiene una caja de cambios secuencial en la que tienes que pisar el acelerador, por lo que hay muchas cosas que aprender en muy poco tiempo". Estas fueron las declaraciones de Jenson en un comunicado al anunciar esta participación. Estoy totalmente de acuerdo con él, y esto del auto más pesado se los había mencionado anteriormente en esta previa y más que tomando en cuenta que el comportamiento del auto es distinto a las categorías que este piloto ha corrido previamente, sobre todo en carros tipo Fórmula. Lo cierto es que Button es un excelente piloto, con mucha experiencia y calidad en su manejo, es un piloto fino que sabe cuidar muy bien las llantas y esto es fundamentar dentro de la serie.
"Obviously, racing a Cup Series car is a lot different than what I'm used to. It's a lot heavier with a lot less power and basically no downforce. It has a sequential gearbox where you have to step on the throttle, so there are a lot of things to learn in a very short time." These were Jenson's statements in a press release when announcing this participation. I totally agree with him, and I had previously mentioned the heavier car in this preview, especially taking into account that the behavior of the car is different to the categories that this driver has previously raced, especially in formula type cars. The truth is that Button is an excellent driver, with a lot of experience and quality in his driving, he is a fine driver who knows how to take good care of the tires and this is fundamental in the series.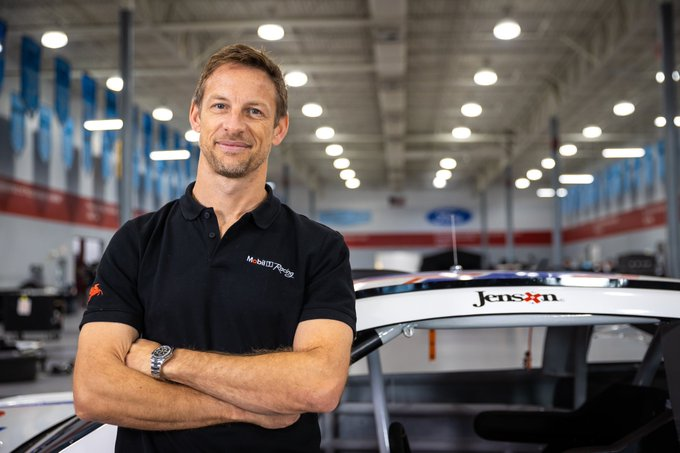 Source
---
Ahora bien para comenzarles hablar de la previa en sí de esta competencia, es importante recordar que este evento se desarrollará en el circuito de las Américas, Austin, Texas. Este es el mismo escenario donde se da las carreras de Fórmula 1. La longitud de este trazado es de 3.426 millas (5.514 km), además que posee 20 curvas, siendo un circuito bastante largo y donde la diferencia de alturas entre curvas es sorprendente, sobre todo al final de la recta principal para tomar la curva 1. Esta será la tercera carrera en este escenario, siendo la primera competencia en el año 2021, ganada por el piloto del equipo Hendrick Motorsports, Chase Elliott, con su coche Chevrolet y patrocinador LLumar. Para esa carrera de 2021, la cantidad de vueltas fueron 54, mientras que el año pasado fue de 68, la misma cantidad para este 2023. Este escenario también tuvo sus cambios para adaptarlos a la seguridad de NASCAR, como la colocación de pared de llantas para resguardar la vida de los pilotos en caso de irse contra los muros, como suelen pasar debido al peso de los autos, donde los pilotos se suelen sobrepasar de los límites de la pista. También se realizaron otros cambios menores, pero que al final son tan importante como lo anteriormente mencionado. En fin, la COTA es un circuito bastante complicado, con sus elevaciones altas, cambios de direcciones y largas rectas donde hay que saber frenar. Este es un desafío para los pilotos.
Now, to start talking about the preview of this competition, it is important to remember that this event will take place at the Circuit of the Americas, Austin, Texas. This is the same scenario where Formula 1 races take place. The length of this track is 3.426 miles (5.514 km), it also has 20 curves, being a quite long circuit and where the difference in height between curves is surprising, especially at the end of the main straight to take turn 1. This will be the third race in this scenario, being the first competition in 2021, won by the Hendrick Motorsports team driver, Chase Elliott, with his Chevrolet car and sponsor LLumar. For that 2021 race, the number of laps was 54, while last year it was 68, the same amount for this 2023. This scenario also had its changes to adapt them to NASCAR safety, such as the placement of a tire wall to protect the life of the drivers in case of crashing into the walls, as usually happens due to the weight of the cars, where the drivers usually exceed the limits of the track. Other minor changes were also made, but in the end they are as important as the aforementioned. In short, COTA is a quite complicated circuit, with its high elevations, changes of directions and long straights where you have to know how to brake. This is a challenge for the drivers.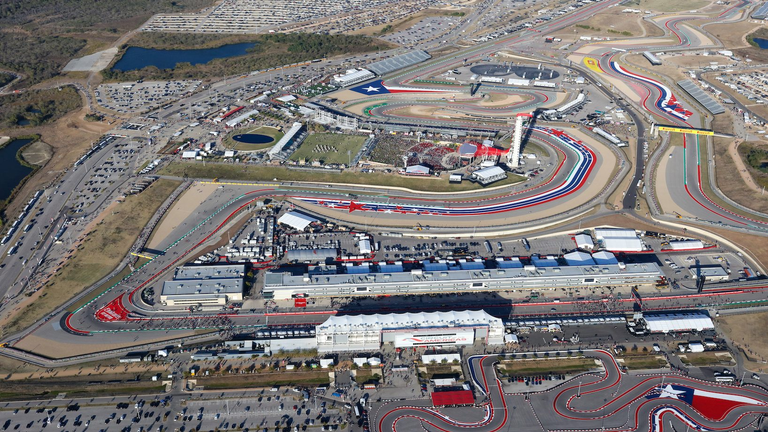 Source
El piloto ganador del año pasado fue Ross Chastain, logrando así una importante victoria, que si mal no recuerdo fue la primera de la temporada que le dio el impulso necesario para avanzar a las playoffs en una temporada que era de las mejores para él. Fue una gran victoria. El ganador de la pole en ese momento fue Ryan Blaney, aunque en carrera no pudo demostrar el auto rápido que tenía, porque es muy distinto ser veloz a una vuelta, que se constante bajo bandera verde, donde las llantas suelen desgastarse y el coche suelen ser muy impredecible. Un dato importante en mencionar es que en las dos anteriores y únicas ediciones, que se han dado hasta el momento en el circuito de las Américas, se han quedado las victorias pilotos con autos Chevy, Chase Elliott en 2021 y Chastain el año pasado con su auto Chevy 1ONX Homes/iFly, carrera que se disputó el 27 de Marzo.
Last year's winning driver was Ross Chastain, who achieved an important victory, which if I remember correctly was the first of the season that gave him the necessary momentum to advance to the playoffs in a season that was one of the best for him. It was a great win. The pole winner at that time was Ryan Blaney, although in the race he could not show the fast car he had, because it is very different to be fast on a lap, which is constant under green flag, where the tires tend to wear out and the car tends to be very unpredictable. An important fact to mention is that in the two previous and only editions that have taken place so far at the Circuit of the Americas, drivers with Chevy cars have won, Chase Elliott in 2021 and Chastain last year with his Chevy 1ONX Homes/iFly car, race that took place on March 27th.
Por lo dicho anteriormente es que he llegado a concluir que el favorito para llevarse esta carrera será un auto Chevy, entre los que más destacan los de Hendrick Motorsports, sobre todo el auto 5 de Kyle Larson y el 24 de William Byron, por el dominio visto por ambos pilotos en la temporada, más allá de la polémica luego de la carrera en Phoenix, donde recibieron una sanción. Hay que recordar la ausencia del ganador del 2021, Chase Elliott, quien ha estado fuera de la categoría en las últimas carreras, más específicamente antes de Las Vegas, tercera carrera de la temporada. El ganador del año anterior Chastain no se puede dejar por fuera entre los favoritos, es el piloto que posee las mejores estadísticas y como no, si apenas se han llevado a cabo dos ediciones y esta será la tercera. Otro piloto que vendrá con todo es Joey Logano, tras ganar la semana pasada en la carrera en Atlanta, aunque es un buen piloto en circuito, no considero que sea de los mejores, pero en NASCAR cualquier cosa se puede dar, eso ha quedado demostrado a lo largo de estos años.
Because of the above, I have come to conclude that the favorite to win this race will be a Chevy car, among which the Hendrick Motorsports cars stand out the most, especially the car 5 of Kyle Larson and the 24 of William Byron, due to the dominance seen by both drivers during the season, beyond the controversy after the race in Phoenix, where they received a penalty. It should be remembered the absence of the 2021 winner Chase Elliott, who has been out of the category in the last races, more specifically before Las Vegas, third race of the season. Last year's winner Chastain cannot be left out among the favorites, he is the driver who has the best statistics and why not, if only two editions have been carried out and this will be the third. Another driver who will come with everything is Joey Logano, after winning last week's race in Atlanta, although he is a good driver on the track, I do not consider him to be one of the best, but in NASCAR anything can happen, that has been demonstrated over the years.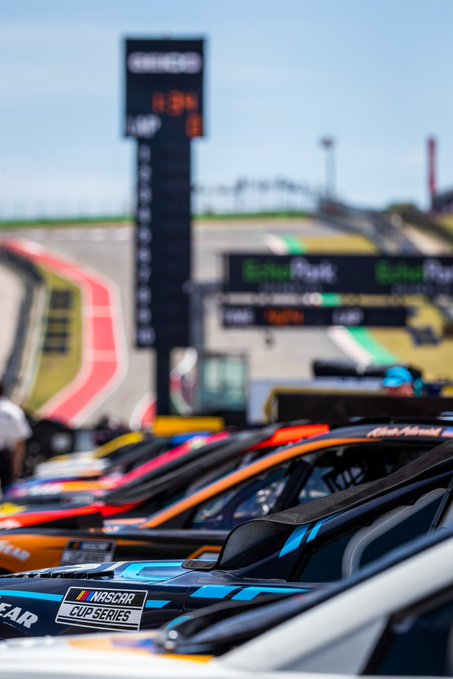 Source
La práctica libre para esta carrera se dará el día viernes 24 de Marzo de 2023 a las 2:05pm ET de los Estados Unidos, donde los pilotos tendrán unos 45 minutos para poder probar sus autos y colocar la puesta a punto de los mismos, usando como base los datos obtenidos en los anteriores años. El día sábado 25 es donde se realizará la clasificación, a las 11:30am ET. Para esta clasificación no estoy seguro de cuál será el formato, pero al parecer será igual que en los óvalos, con dos grupos de la mitad de los inscritos para este evento, donde los 5 mejores tiempos avanzan para la ronda final en la cual se conocerá cual será el poleman. La carrera es el día domingo a las 3:30pm ET, en la cual se deberán dar 68 vueltas al trazado, divididos en tres segmentos, los dos primeros a 15 y el tercero y final a 38, siendo el segmento final donde conoceremos en ganador. Será una gran carrera, con una lucha por cada una de las posiciones. Veremos qué tal le va a Kimi y a Jenson Button, dos pilotos que no están acostumbrado a los autos de NASCAR, pero si poseen un gran talento. Los invito a estar atentos a cada una de las noticias entorno a la EchoPark Automotive Grand Prix en el circuito de las Américas.
Free practice for this race will be held on Friday, March 24, 2023 at 2:05pm ET in the United States, where drivers will have about 45 minutes to test their cars and set up their tuning, using as a basis the data obtained in previous years. Saturday the 25th is where qualifying will take place at 11:30am ET. For this qualifying I am not sure what the format will be, but apparently it will be the same as on the ovals, with two groups of half of those registered for this event, where the 5 best times advance to the final round in which the poleman will be known. The race is on Sunday at 3:30pm ET, in which 68 laps will be driven, divided in three segments, the first two at 15 and the third and final at 38, being the final segment where we will know the winner. It will be a great race, with a fight for each of the positions. We will see how it goes for Kimi and Jenson Button, two drivers who are not used to NASCAR cars, but have a great talent. I invite you to stay tuned to each of the news around the EchoPark Automotive Grand Prix at the Circuit of the Americas.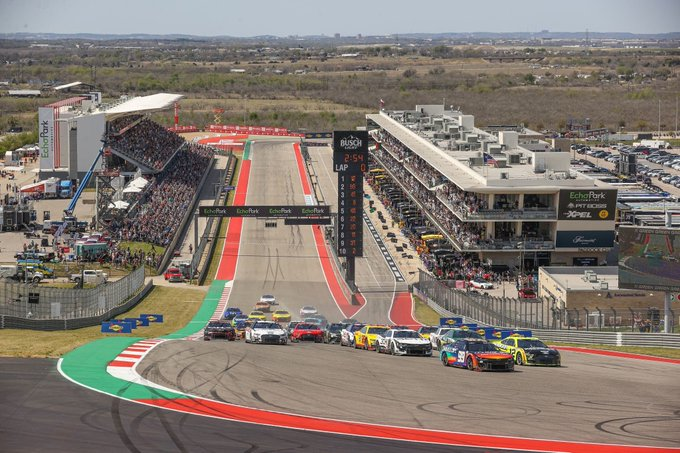 Source

Lista de Entrada de pilotos para el evento
Driver Entry List for the event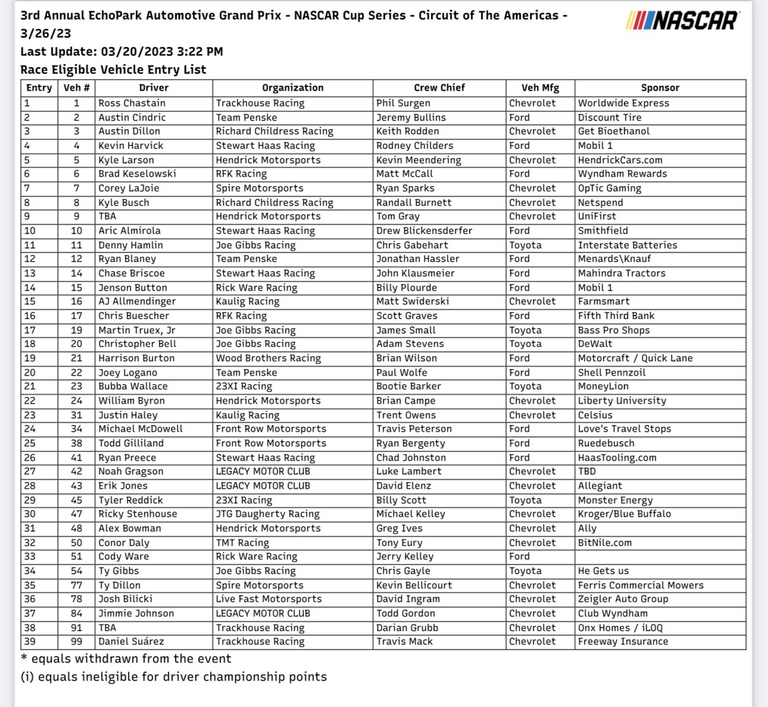 Source

Información del Fin de semana: NASCAR Cup Series
Carrera: EchoPark Automotive Grand Prix
Pista: Circuito de las Américas
Fecha: Domingo, 27 de marzo de 2023
Vueltas: 68 (15-15-38)
Hora: 3:30 pm
Nota: 6/36 carreras del campeonato 2023 de la serie de la Copa NASCAR
---
Estadísticas de la pista:
Ganador de 2022: Ross Chastain
2022 Pole-sitter: Ryan Blaney
Líder de victorias en activo: Ross Chastain (1)
Líder activo del Top 5: Ross Chastain (2)
Líder activo del Top 10: A. Bowman, R. Chastain y T. Reddick (2)
Líder activo de la Pole: Ryan Blaney y Tyler Reddick (1)
Activo Mayor número de vueltas lideradas: Ross Chastain (35)
Activo Mejor Promedio de las 5 últimas: Ross Chastain (2.5)
Activo Mejor promedio de los últimos 10: Ross Chastain (2.5)
Fuente
Weekend Information: NASCAR Cup Series
Race: EchoPark Automotive Grand Prix
Track: Circuit of the Americas
Date: Sunday, March 26th, 2023
Laps: 68 (15-15-38)
Time: 3:30 pm
Note: Note: 6/36 races of the 2023 NASCAR Cup Series Championship.

Track statistics:

2022 Winner: Ross Chastain
2022 Pole-sitter: Ryan Blaney
Active Win Leader: Ross Chastain (1)
Active Top 5 Leader: Ross Chastain (2)
Active Top 10 Leader: A. Bowman, R. Chastain & T. Reddick (2)
Active Pole Leader: Ryan Blaney & Tyler Reddick (1)
Active Most Laps Led: Ross Chastain (35)
Active Best Last 5 Avg.: Ross Chastain (2.5)
Active Best Last 10 Avg.: Ross Chastain (2.5)

Source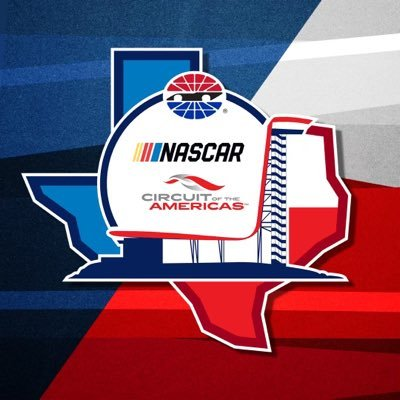 Source

Separador de textos tomador del Post fue creado por mi persona en: Canva || Post taker text separator was created by myself at: Canva.
Translated with www.DeepL.com/Translator (free version)
Gracias por su visita. Espero que les haya gustado. // Thank you for your visit. I hope you liked it.
Hasta una próxima oportunidad // Till a next chance
Sin más que decir, se despide de ustedes, su cordial servidor @franz54. // Without further ado, he bids farewell to you, his cordial server @franz54.

---
---