Show us your bicycle! #mybike

As the creator of the Cycling Community I've been trying to grow the community to make it the place where cyclists and cycling enthusiasts.
The community has grown to over 100 subscribers, but there must be way more cyclists on Hive that just haven't discovered this community yet.
In order to generate some more content in the Cycling Community I came up with the idea to ask the cyclists on Hive to share their bicycles! I really like to see what bicycles you are all riding. I've even created a special tag so these posts can be easily found: #mybike
You can help by creating a blog showing us your bicycle in the Cycling Community.
How to join?
Create a blog post in the Cycling community about your bicycle.
What kind of bicycle is it? Why did you choose this bicycle? Are there any interesting details about the bike? And maybe share some pictures of your bicycle.
Add the hashtag #mybike
Optionally tag other cyclists in your post or in the comments under this post.


Since I started this initiative I will do the kickoff!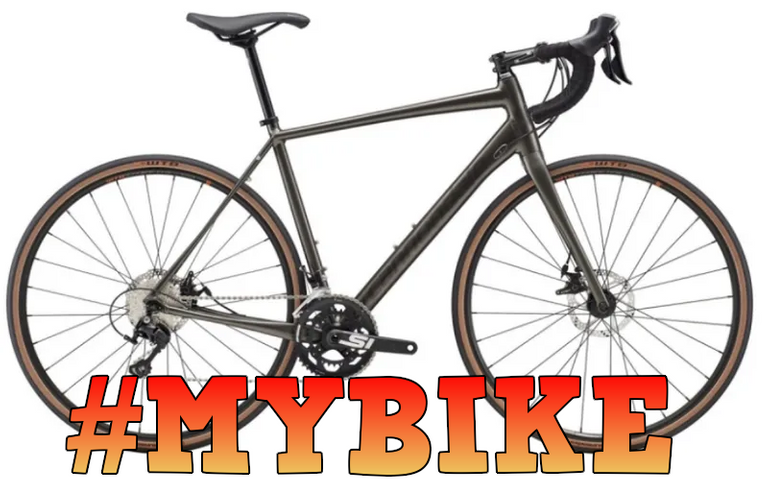 At least... that's what it looked like over 5 years ago (time really flies!). It looks a bit more ... how do I say it nicely ... used.
Although I really treat him well, it has some traces of usage. It's a Cannondale Synapse road bike I bought back in 2018. I've been riding this bike for over 5 years now.
The mat gray frame is made of aluminum. Only the fork is carbonfor better shock absorption.
The bike has a Shimano 105 set with an 11-speed cassette and a 50/34 crankset.
The 11 speed helps me conquer steep climbs.
I especially chose a bike with disk brakes because I also ride in bad weather conditions sometimes which makes disk brakes worth it.
They really work a lot better in wet weather conditions.
And it also feels safer with fast descents.
They are mechanical ones. I would rather have hydraulic disk brakes, but that was a bit too expensive.
In the mean time I had to replace the wheels, the crankset and cassette but most of the bicycle is still as it was when I bought it.
I was thinking of buying a new bike, but it is quite a lot of money and this bike is still riding very well, so I will delay my research for a new bike for now.
My rides
I register all my rides with my Garmin; both my commuting and 'fun' rides. I've just checked the stats and found out that I have already made 18,916.7 km on this bike. I will probably hit the 20,000 within two months which is quite a lot.
I often go for a ride in the weekends. One of the favourite places to ride are the dunes. I live quite close to the coast, so it's easy to get there. It can be quite busy with other cyclists and runners, but the environment is beautiful.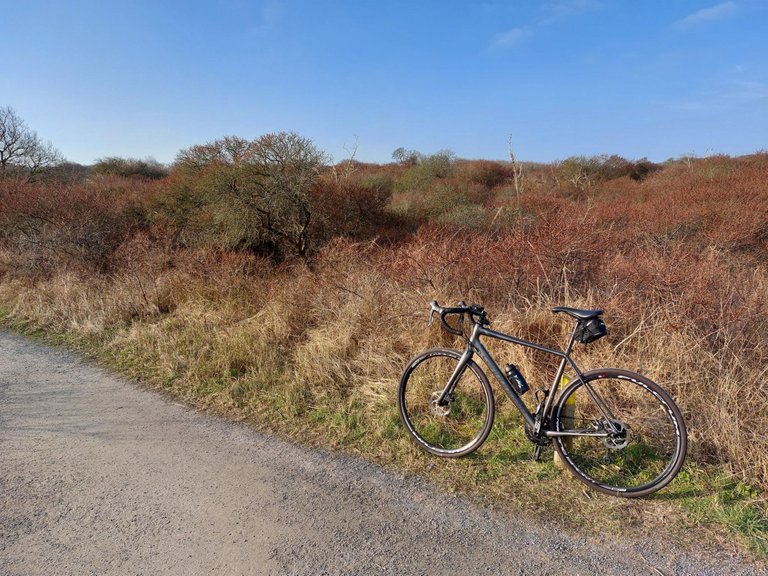 As a Dutchman I often go for a round in the polders. In between the meadows you are at the mercy of the wind, but also have some nice views; lots of cows and... windmills of course.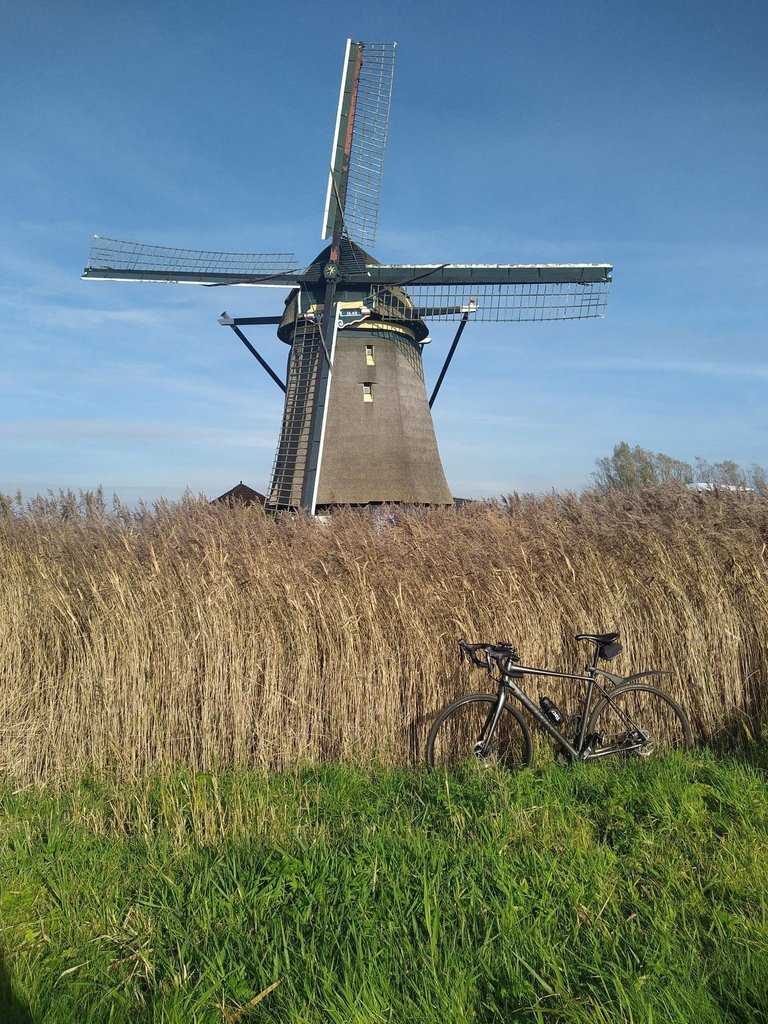 We don't have any real mountains in the Netherlands, so I also take my bike with me on holidays and have a yearly cycling trip with friends. Last year we went cycling in the Vosges and I managed to climb the Super Planche des Belles Filles with my bike.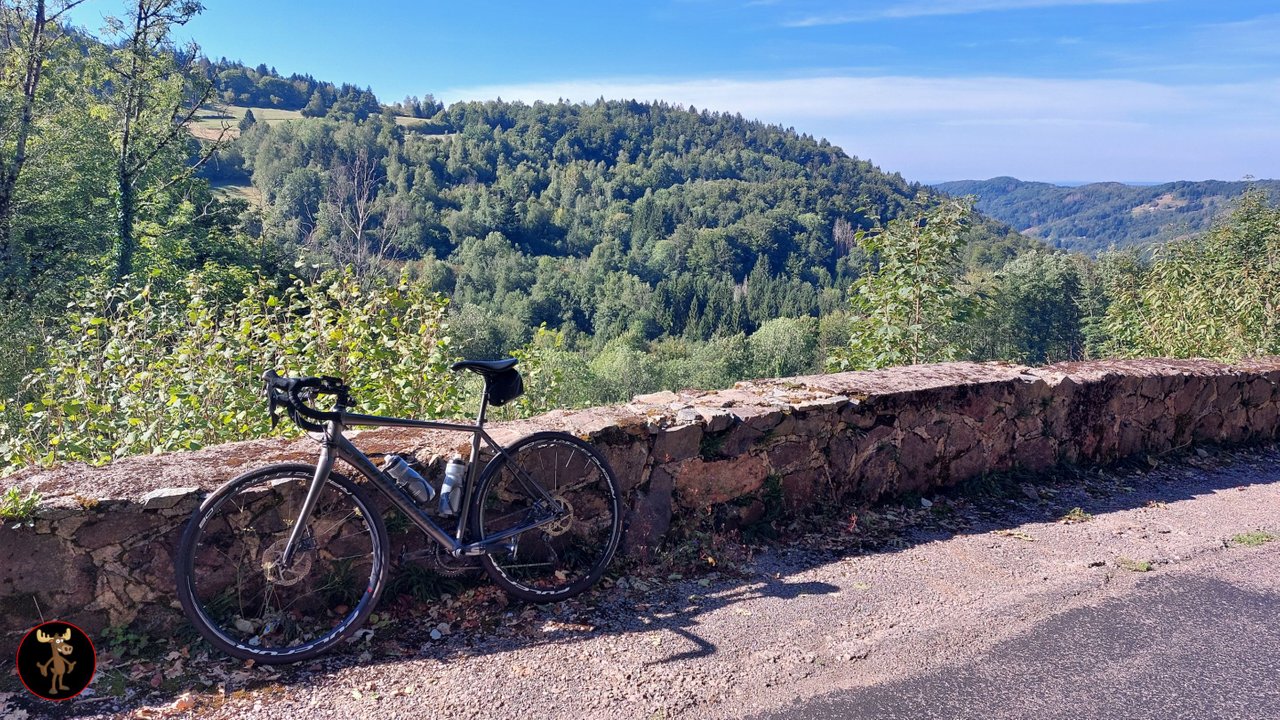 In 2021 we stayed in the south of France. Since it was near the place we stayed back then I climbed the iconic Mont Ventoux.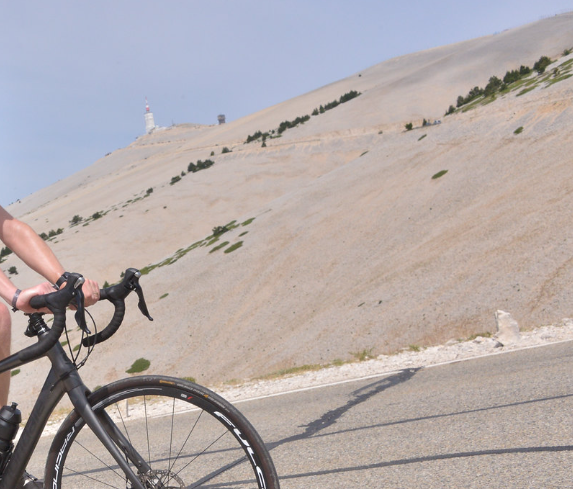 So this bike really took me to beautiful places!
Who's next?
So, who is the next cyclist that is going to show his bike here?
I'm tagging a few cyclists that I know on Hive.
@new.things @run.vince.run @akipponn @vesytz @svanbo @erikklok @michelmake @mrprofessor
I would really like to see what you are riding.
I'll probably missed a lot of cyclists, so feel free to tag the cyclists of which you want to see the bike.
Cycling Community Discord Channel
I've also created a Cycling community Discord channel. I created this channel as a place where cyclists could interact and for instance ask each other questions. It hasn't a lot of members yet, but I haven't been actively promoting it too.
Check it our here: https://discord.gg/9rJZUqabvH


---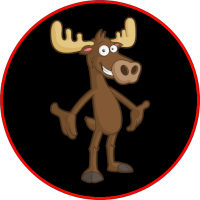 ---
FriendlyMoose
Creating blogs about photography, cycling, gardening, craft beer and more...
---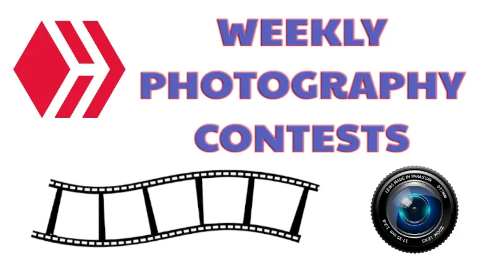 Every week I create a post with an overview of all the photography contests on Hive. You can find the weekly overview post by checking the #photocontests tag.
I also organise a weekly photography contest myself; the POB Photocontest. This weekly contests has a new subject every week and you can win POB tokens and Ecency points.
Check out the posts with the #pobphotocontest tag.
---





The Cycling Community is a community where you can share everything you like as long as it has to do with cycling. Share your rides, bike maintenance, news or tips and tricks.
Cycling posts will be upvoted by the community account.
You can support the Cycling Community by delegating some HP:
25 HP
50 HP
100 HP
250 HP
500 HP
---
---
---