My Actifit Report Card: March 27 2022

This is my Actifit activity report, and my diabetes and cardiac logs, for Sun, 27-Mar-2022.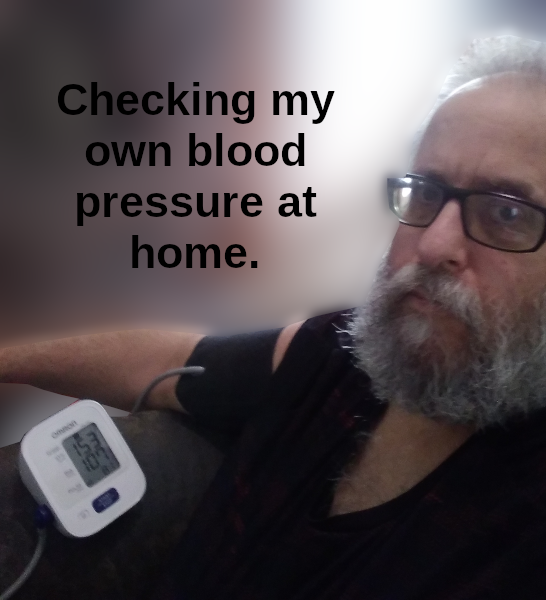 EXERCISE:
I used the Cubii under-desk elliptical machine today and did 3,321 reps on resistance level 1 for 0hrs, 37mins, and 00secs. This was roughly equivalent to cycling 3.41kms, and burned off 103.10kcals of energy.
FLUID INTAKE:
Today I consumed 3L of water. To prevent getting oedema again, I have to be mindful of how much fluids I consume. The last time that I ended up in hospital, my legs had swollen up badly and I could hardly walk. At that time they put me on severe fluid restrictions and gave me diuretic tablets to make me pee a lot. I really don't want to go through that again! Although I am no longer on fluid restrictions, I still have to be mindful of how much fluid I consume during the day. Currently I aim for about 3L per day maximum.
I am not a big fan of drinking plain water. I like to be able to taste something. I use VitalZing WaterDrops flavour enhancer in my water, which is a diabetic-friendly product manufacturered here in Aotearoa / New Zealand, and contains Stevia extract as a natural sweetener. I have just finished a lemon flavour bottle today, and am starting on a raspberry flavour bottle of the drops. I have two other bottles left in the pantry from my last consignment, so I am placing an order today for another batch of mixed flavours of WaterDrops.
I also prefer spring water to municipal supply tap water. We do have a water filter jug here for emergencies, but mainly I rely on the big 15L Tongariro brand of bulk spring water bottles, for which I have both the manual spigot with metal stand option, and the USB-powered electric pump option attachments. I generally use the manual spigot only when I take the water bottle outside with me. We hadn't been able to get supply of the 15L bottled water lately, (due to COVID affecting our supply chains), and this week was the first time in ages that it is back in stock.
BGL:
I checked my blood glucose level twice during the day, with an average BGL of 13.50mmol/L. The first test result was quite high, for me, and the second one a little higher still, even. The 12.70mmol/L this morning is well over my "normal" range of 4 - 6mmol/L. The 14.3mmol/L result in the evening wasn't as surprising after the first. This morning's fasting result was just after having spent 30mins on the Cubii, so I would normally have expected it to be at least a little lower than that! This was my first BGL test in ages! I couldn't even find my MultiClix lancets which I had been trying to use up first. I looked in all of my many boxes of diabetes paraphenalia! Instead I had to open the new pack of FastClix lancets and start using the new FastClix lancing pen. I suppose this is a good time to start something new, anyway. I much prefer the older MultiClix pen though, as the finger-release actuator button on it is more comfortable to use than the thumb-release actuator of the new lancing pen.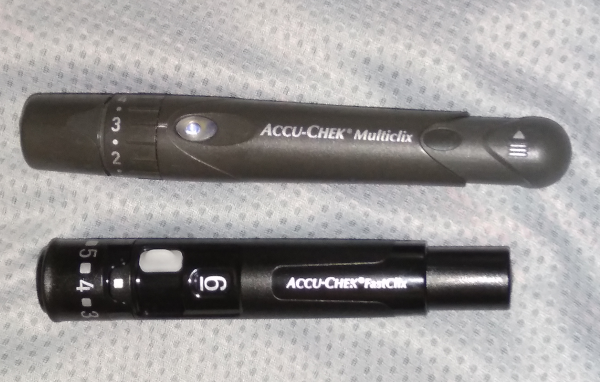 From the looks of these results today, I have a lot of work ahead of me to try to regain control of my diabetes though, and to get back into that magic level which, for me, is 4 - 6mmol/L. I used a total of 2 test strips and 2 lancets during the day.
GENERAL HEALTH, SLEEP, AND MOOD:
I checked my resting blood pressure today, and the result was 153/107mmHg. My resting pulse rate was 81bpm. My exercising pulse rate was 78bpm. Strange that it went down, rather than up, after exercising. My weight was 136kgs. My height is 178cm. My Body Mass Index (BMI) is therefore 42.92kg/cm. I was up all night last night. I went to bed at 10:00am this morning, slept for about 3 hours and awoke again around 1:00pm, just in time for our home help worker to arrive. I had another snooze this evening, after dinner, slept for three hours, then got up in time to send this blog post off. I was feeling quite positive this morning. My wife was happy with my efforts towards resuming my health regime, and her happiness over that has made me happy too. Also, the new peer-support group that we are forming for diabetics on the social blockchain has really been taking shape today, so that has lifted my mood somewhat as well.
INSULIN:
I injected 8 units of insulin glargine (rbe) using a 3mL Lantus SoloStar pen, with a BD Micro-Fine™ Plus, 0.233mm (32G) × 4mm pen needle, all as per my prescription.
TABLETS:
I took my prescribed 1000mg Metformin HCl tablets with breakfast today. I also took my prescribed 1000mg Metformin HCl tablets with dinner today.

This report was published via Actifit app (Android | iOS). Check out the original version here on actifit.io




27/03/2022

1571

Daily Activity, Elliptical
| | | | | | |
| --- | --- | --- | --- | --- | --- |
| | | | | | |
| cm | | cm | | cm | |
---
---