Find the World Champion!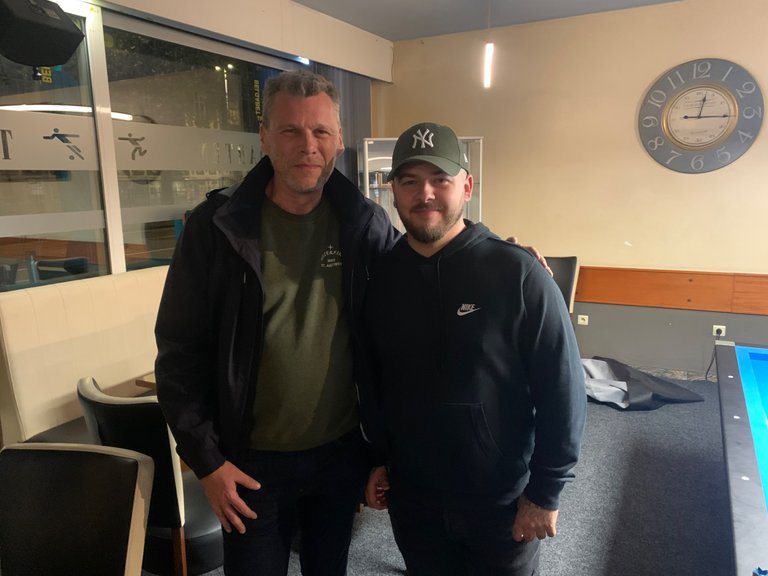 It appears that in the picture attached you can discover a real World Champion. A world champion who did win €550000 with his title. So it is in a sport which is famous for some.
I will give you a hint: the dude, okay old man, on the left is me.
But who is the one on the right?
Any idra?
Cheers,
Peter
---
---