Who Would You Pick? - All Stars XI Vs Legends XI Part-2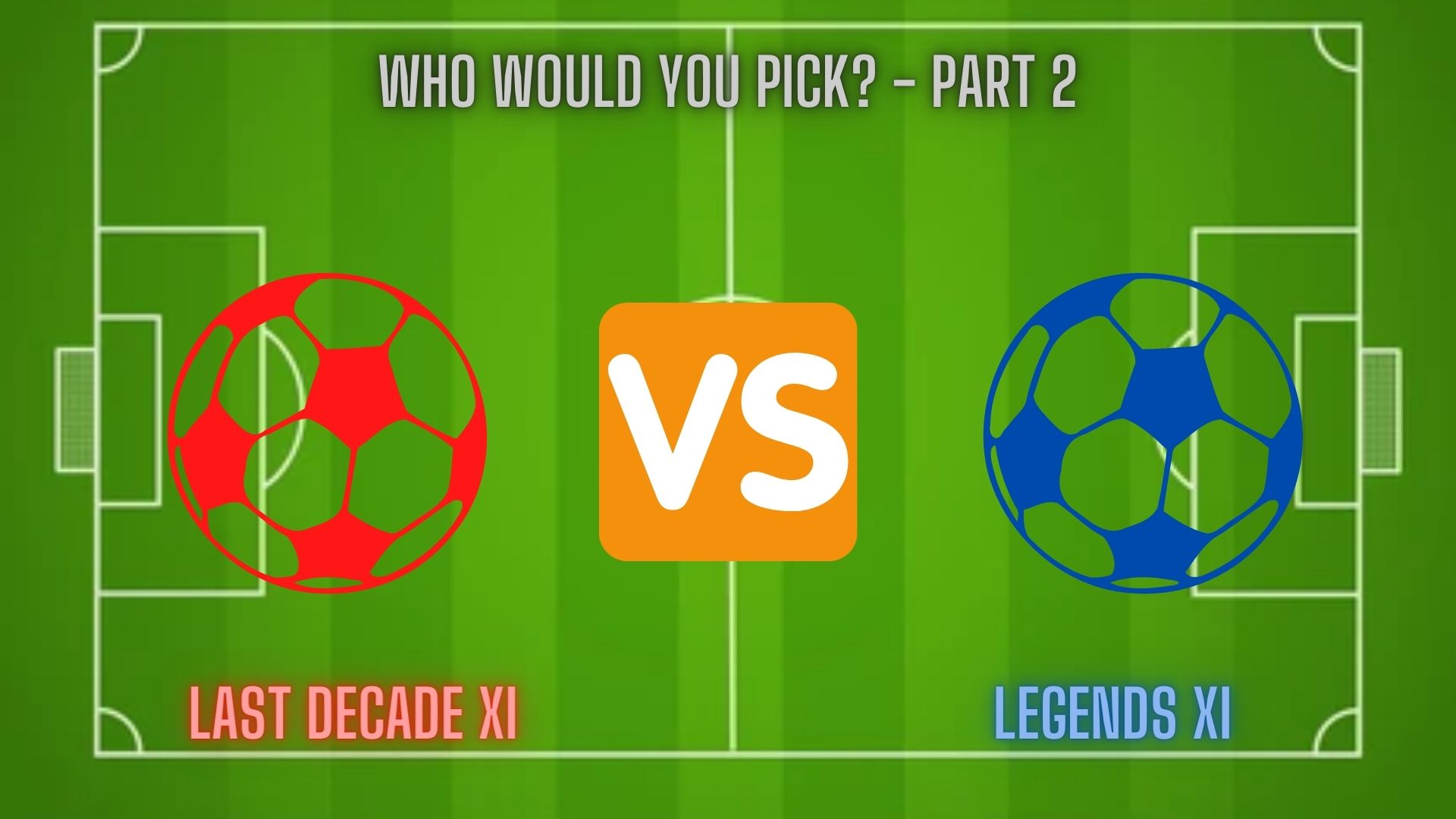 Continuing with Part 2 of my little mini series: Last Decade XI vs Legends XI! In the first part we took a look at what players we would put in our All-Star team of the past decade, so if you missed it feel fee to check it out: Part 1. Part 2 will be all about the legends team and what players I personally would pick. With that being said, I would say that the legends team is much harder to select as there is a considerably longer timeframe to chose from. This also means that there are much more great players to chose from. During the selection I really had to make some tough decisions, some of them even involving favorite players of mine that did not make the team. With that being said, I am very open for feedback and if I did not select one of your most favorite legends you can certainly let me know! 😊
Goal – Yashin
As with the All-Star team, the legends team would have so many great choices in the goalkeeper spot! Schmeichel, van der Saar, Oliver Kahn or Sepp Maier. I think the list would go on forever. My personal favorite is Lev Yashin! With his amazing reflexes on the line he earned himself the nickname "Black Spider". This guy was the prototype of a goalkeeper back in the days and he was even able to win the Ballon d'Or as the only goalkeeper so far. Not only that but he was one of the first goalies that implemented the sweeping element in his game which brought him some criticism in the early stages of his career. With over 250 clean sheets in his entire career this guy is my number one choice for the goalkeeper spot in this team.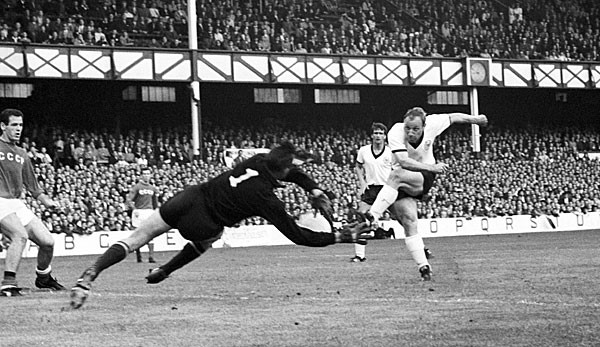 DEF - Roberto Carlos
Moving on to the defenders, I had some obvious choices in my mind and I selected the ones that came up to my head first. The first spot is taken by Roberto Carlos. When I was growing up I witnessed his prime and it was a real pleasure to watch him play. He was the type of defender that could not sit back, he had to be involved in every attack. Paired with his technique and amazing left foot he was probably the best left back in the world Who does not remember his amazing free kick against France where he curved it around the outside of the wall with the outside of his foot! This is something that you would not see very often!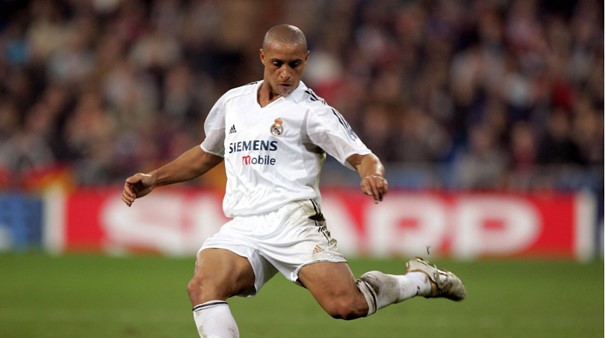 DEF - Paolo Maldini
The center of our Defense takes no other than Paolo Maldini. This AC Milan legend is probably the number one pick of any football fan that has to select a legends XI. This guy was an absolute leader and even had great personalities like Gattuso under his control. He was very well respected for his character as well as for his defensive style. I feel like as an Italian, the defensive talent is just born into you. The most amazing part about him is that he played from 1984 until 2009 for AC Milan which is rarely seen in modern football as every player is trying to make the most money in their careers.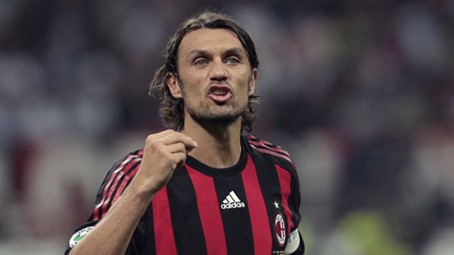 DEF – Lothar Matthäus
Last spot in the defense will be taken by non other than Lothar Matthäus. In Germany he is somewhat of a failed celebrity but true football fans will remember him as great player and leader on the pitch. In the final stages of his career he played more at the back which is why I would put him into this spot. He had a very calm playstyle as he would defend with hearth but also with his brain. He was not the tallest defender which is why he had to do a lo with his eyes. But his main trump in defense was his build up play. Because he spent most of his career in midfield he knew how to pass a dangerous ball which brought his teams a lot of advantages when he started to play in defense. Not only that but he was also a major part of the 1990 WC winners for Germany!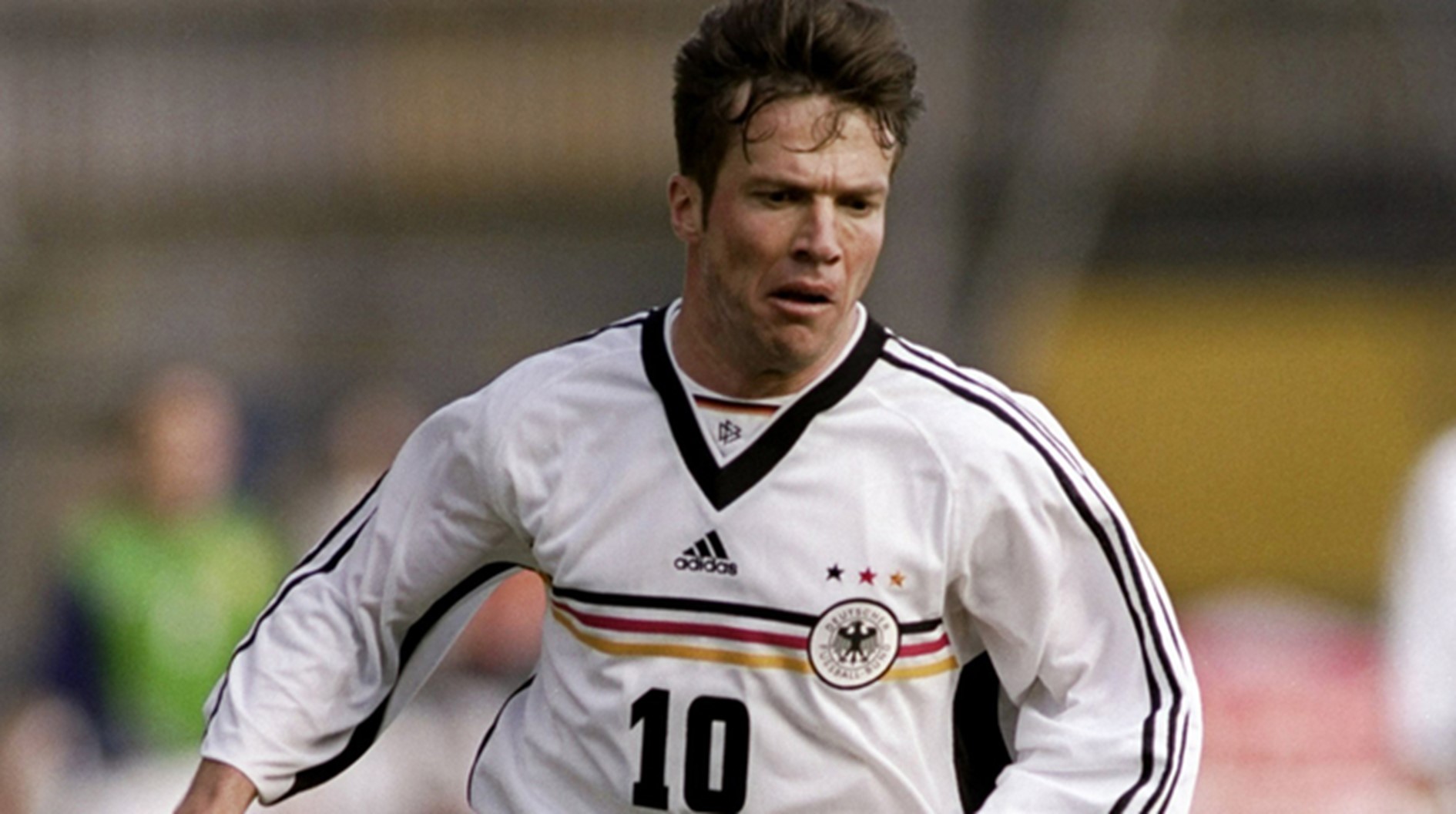 MID – Patrick Viera
Moving up the field towards the midfielders. As with the All-Star Team, we have yet again 5 spots in midfield to fill. The spot in front of the back line would go yet again to a Frenchman. This time around it is Patrick Viera! Just in a recent interview Thierry Henry praised the leadership and skills of his former captain. He mentioned that Viera would be able to get you every ball on the field and even turn counter attacks of the opponent into counter attacks for your own team. With his size and power he certainly gained a lot of respect in the Premier League and he was also a big part of the Invincibles team that won the Premier League without suffering a loss.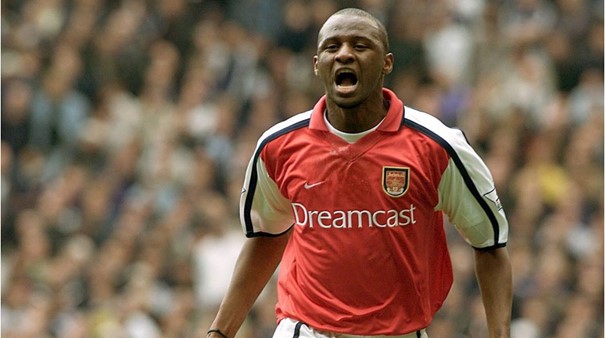 MID – Zinedine Zidane
Next up we have yet again a player from France. Zinedine Zidane is a must have for me and without a doubt one of the greatest midfielders of all time. He even has a trick named after him: Zidane Roulette or like others in the community call it: "Zizou"! Not only his trickery and dribbling are amazing but he also had a very clinical finishing which benefited Real Madrid a lot of times. He is certainly a player that I would love to have on any of my teams.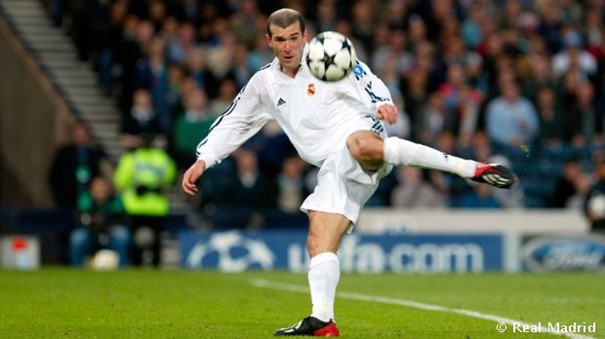 MID - Ronaldinho
The first wingers spot in this team will be taken by the Brazilian magician Ronaldinho. This guy just loves football and in his prime at Barcelona he was unstoppable. There were even matches where the opponent's fans were applauding his mastery! With his body control as well as his tricks and pace he had all the weapons in the world to destroy any backline. As with every winger Ronaldinho was hit by his age. At some point his agility and acceleration were not the same any more but he was still able to do a great impact on the teams he played in!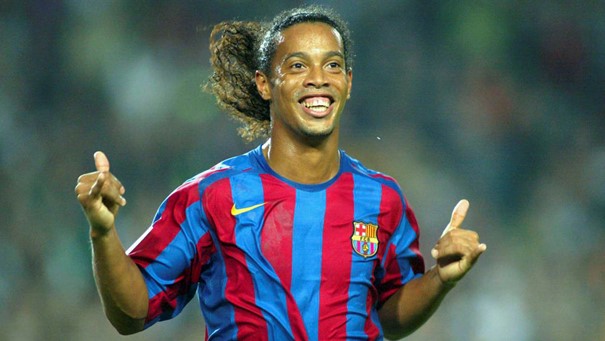 MID – David Beckham
The second winger spot is probably a very controversial one. There would be so many other great choices but I just had to go with my hearth! David Beckham was probably not the best winger of all time, and neither was he very quick. But what he had was an amazing right foot and a very strong mentality. His free kicks were feared all around Europe and his crosses were just out of this world. If he would get the ball at the midline and the opponent's back line is just a little bit off set you could bet that he would find his striker in between the defenders! What's more amazing than this is his mentality in my opinion. The English press is always hard on their captains. But Beckham was always able to deliver and carry his team on his shoulders. Of course it did not work all the time but one crucial moment that I still remember up to this day is the deciding free kick against Greece in the World Cup qualification where he scored a last minute free kick putting the Three Lions into the World Cup in Japan and South Korea!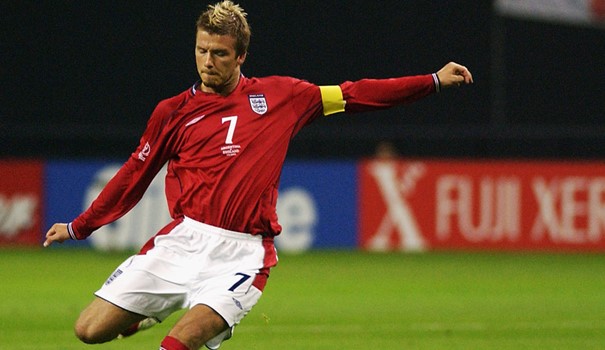 MID – Diego Maradona
The last spot in this midfield will be taken by non-other than Diego Maradona and his "hand of god". This guy must have been amazing to watch! I can just rewatch the videos that are on the internet but his ball control seems out of this world. Just remember his solo against England in the World Cup where he outplayed the WHOLE English team on his own. He is most certainly known for his hand-goal in the World Cup final where he pretended to head it but used his hand instead. All in all this guy was very hard to stop in his prime which is why he certainly deserves a spot in this team.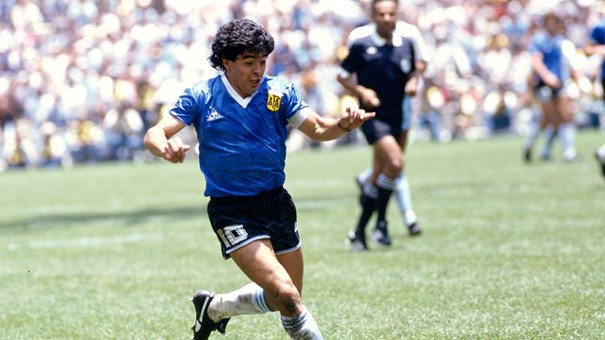 ST – Pele
Moving up to the strikers, there were yet again so many options to chose of. The first pick was very obvious for me: Pele is known as one of the greatest if not the greatest striker in the world. The Brazilian superstar was able to score over 1000 goals in his career and win three World Cups. Just the stats alone should be enough to put him in any kind of All-Star/ Legend team. What impresses me the most is his character though. There are no big scandals involving him and due to his healthy life style he is still able to be on this world.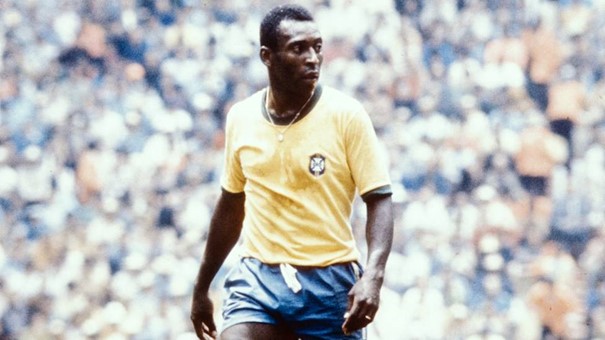 ST- Ronaldo
The second striker spot could be taken by anyone really. Names such as Henry, Raul, can Nistelroy or Shevtchenko could all be named here. For me Ronaldo must take the spot here. In his prime "El Fenomeno" was a real beast to play against. He was quick on the feet as well as in the head. He had the perfect touch and a clinical finish. He is the reason why Brazil was able to win his fifth World Cup and why Oliver Kahn still has nightmares about this game. He spent his best times at Real Madrid with players such as Zidane and Beckham that are also on this team which would add to this team's chemistry. Overall, this position is probably heavily debatable but for me this pick was obvious!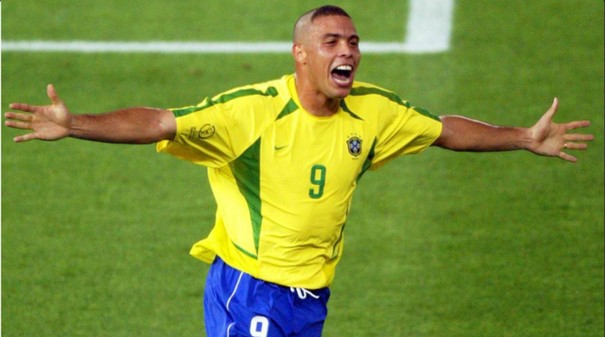 Conclusion
With the teams lined up, I would like to know. Which one of these players would you change in both of these teams? And most importantly: Which team would win this match up if they were in their prime. I think the legends would take it home but there are also some cases to be made for the current All-Stars!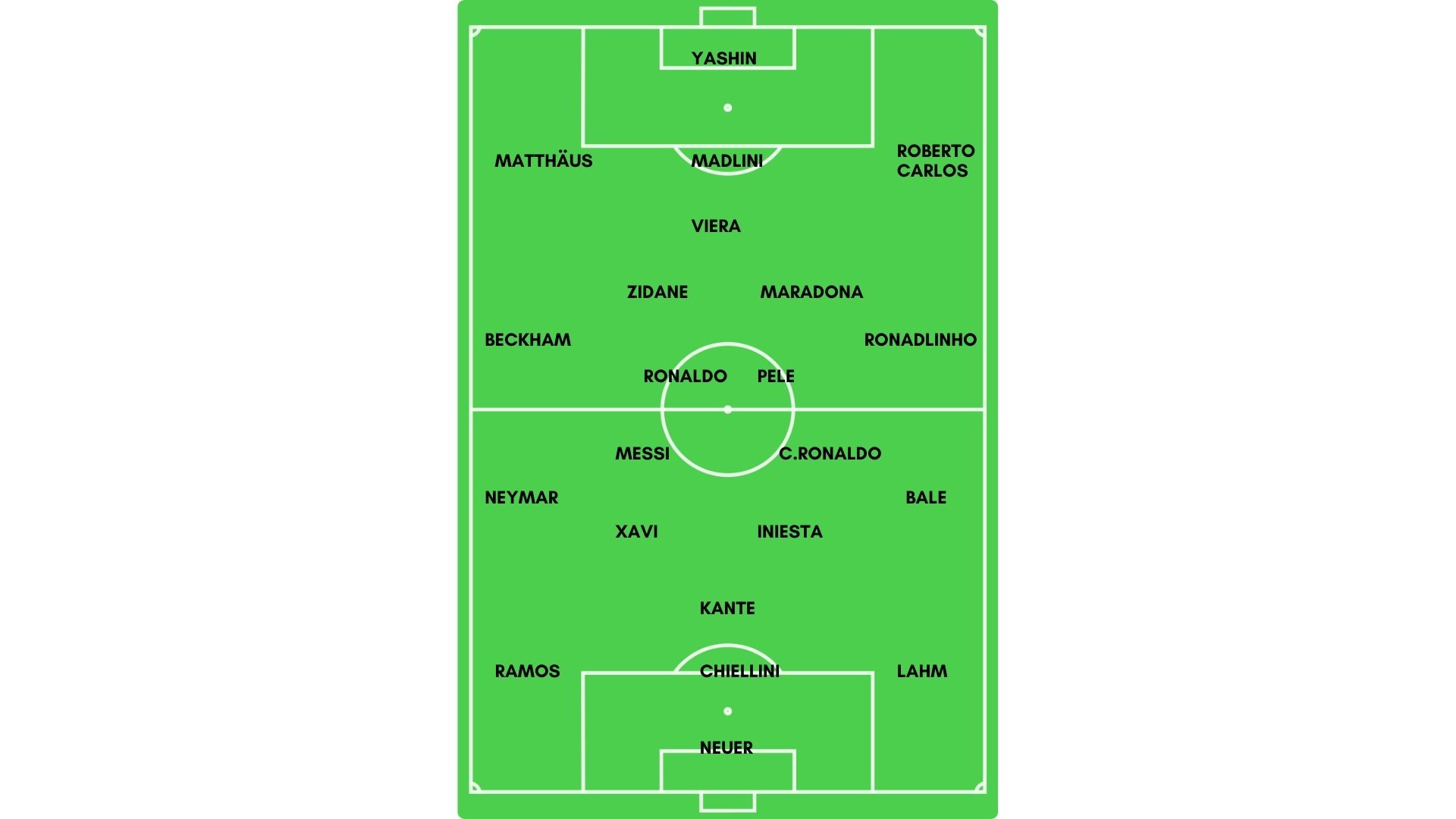 Published by ga38jem on
Sports Talk Social
On 14th May 2022
---
---