CL Final 2022 - Liverpool vs Real Madrid - 1v1 Comparison!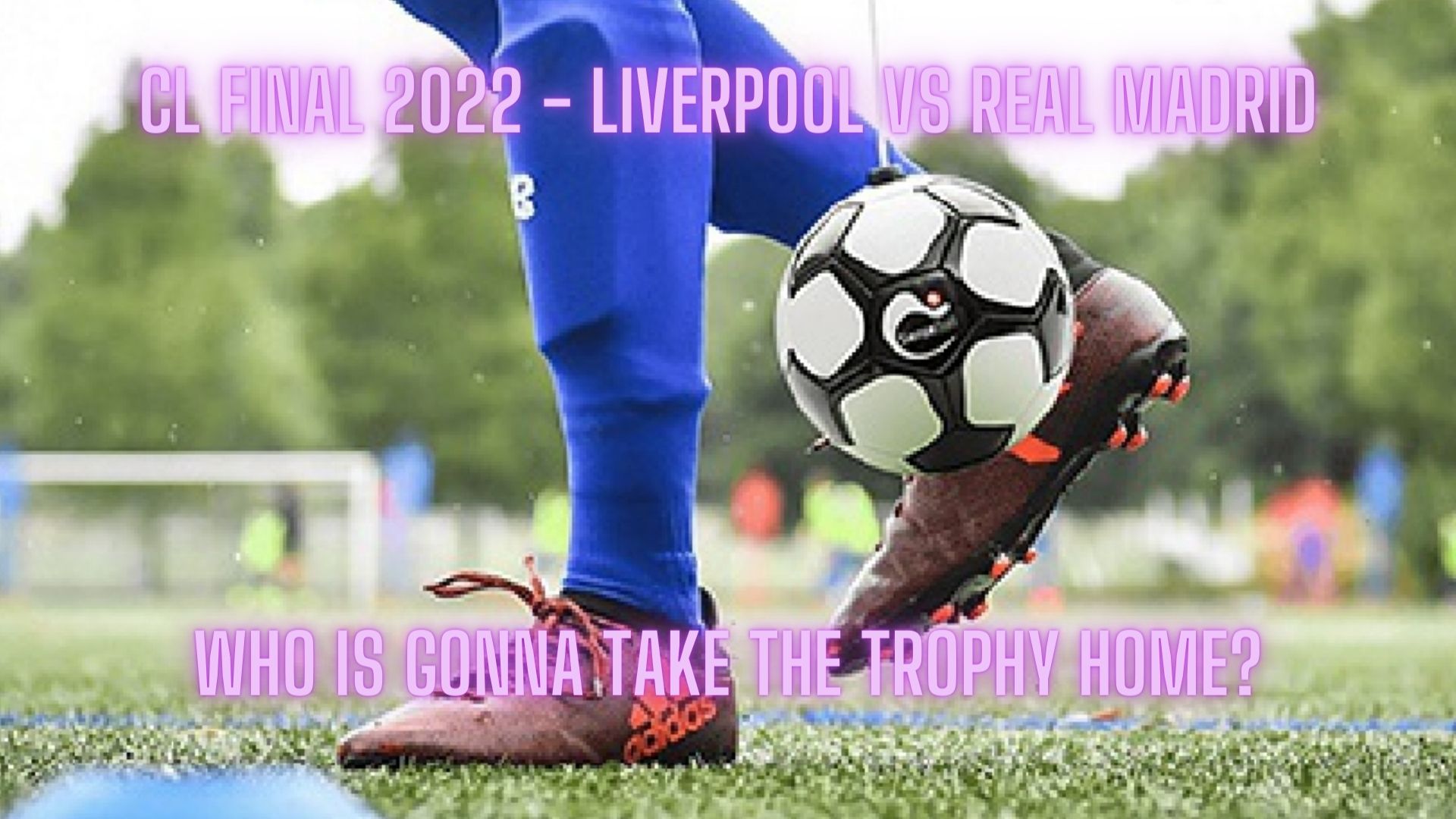 One of the most important games of the season is happening on Saturday the 28th of May! It is the final of this season's Champions League and it is the rematch of the 2018's final: Liverpool FC vs Real Madrid! While the first time around Real was clear favorite, this time around I am expecting a more equal match up, maybe even some advantages towards Liverpool. Although its looked like Real always needed luck to advance so far, teams with such a mentality and will are always a serious contender for the title! With that being said, in this article I want to rate each line up and try to determine which team can go out of this match up victorious,
GK - Alisson vs Courtois
We start off with the goalkeeper position. In my opinion it is one of the most important positions in the whole game which is why having a great and solid goalkeeper is important for ever team. Both teams would not have come so far without exceptional goalkeepers which is why I want to mention that this rating is certainly not taking away any credit from the losing player. On the other hand, I must say that Alisson makes a safer impression for me, while Courtois often looked a little bit unlucky in the conceded goals. Furthermore, Alisson has the benefit of his foot work while Courtois often makes silly mistakes with the ball on his foot. This is why Alisson would win the first round here!
Point for Liverpool (1 - 0)
DEF- Robertson vs Mendy
Moving up the field we are comparing the left full backs. On Liverpool's side we have the fighter and road runner Robertson while on Real's side we have Mendy. Again, both players had their fair share of contribution to their team's success but I do believe that Robertson would make the bigger difference in a big game like this. In total he is just more aggressive and passionate and fits Liverpool's style of play exactly while Mendy often looks like a player that is playing just because Madrid does not have another option there which is why this round goes yet again to Liverpool.
Point for Liverpool (2 - 0)
DEF – Matip/ Konate vs Nacho
The first Center Back pairing we are comparing Matip vs Nacho. Now I would say that Matip has done a great job over the season but so did Konate. I could not tell who would more likely to start but my bet would be on Matip. Nevertheless who is going to play out of those two: They are up against nacho, one of the most experienced players on the pitch. A very solid defender which lacks a little bit of technique in my opinion. Both teams have a solid first center back which is why I could not decide which one would be better here. Therefore, this round is a draw.
Draw (2.5 - 0.5)
DEF – Van Dijk vs Alaba
The other Center Back Battle will be van Dijk vs Alaba. Now this might be the first controversial one but I truly think that van Dijk will take this home. Alaba is a world class defender, this is without question. But because he is just coming back from an injury he might lack form a bit. Furthermore, I think van Dijk is just an amazing defender who proved himself to be very important for the Liverpool squad which is why I would give Liverpool the point here.
Point for Liverpool (3.5 – 0.5)
DEF – Arnold vs Carvajal
Last but not least we have the right back position. I debated a long time with myself who would be the better pick here. On the one side we have Trend who has evolved in one of the best Right Backs of the world currently. His freekicks are a weapon and his game intelligence is very good as well. On the other hand we have Carvajal who is playing on a world class level for almost a decade now but is getting slowly older which takes away some of his form for me. After a long pro and contra argument I decided that this match up should be a draw but it could also go either way in my opinion.
Draw (4 – 1)
MID – Henderson vs Kroos
After the defense we have to talk about the midfield. This is where the game will be controlled and decided. The first match up will be Henderson against Kroos. Both players are important for their teams as build up players. Both are the strategists behind every attack, but while Henderson is a little bit more defensively oriented, Kroos is more focused on the offense. Both of them are lacking a little bit of pace but make up for it with their clever positing. In my opinion very similar players and a draw in the match up.
Draw (4.5 – 1.5)
MID – Thiago vs Modric
The further we go, the harder the match ups are getting: Thiago against Modric! This one is just a match up that you can only go wrong with. I wish I could have both on one team so I would not have to decide which one could be better, but here we are now. I must admit that I like to watch Thiago play a lot! When he was at Bayern he was a machine and now the just continues his legacy in Liverpool. His moves and his touch with the ball are just magical. On the other hand we have a true wizard. Although he is in a very high age, Modric is performing out of this world. His passes sometimes leaves jaws hanging and his performances are almost every time outstanding. This leaves me without choice as to give Real and Modric the point in this match up.
Point for Real (4.5 – 2.5)
MID – Fabinho vs Casemiro
Another very interesting match up is between the two Brazilian Defensive Midfielders. Both are supposed to function as a vacuum cleaner in front of the defensive lines and both of them have very similar play styles. In my opinion it is very hard to determine which one of those players would be the better one so I would just go ahead a declare a draw here.
Draw (5 – 3)
ATK – Mane vs Benzema
Moving on to the attacking lines where the real juice is happening. The first match up is already a very interesting one: Senegalese Mane vs Frenchman Benzema. Bothe players are very different in their playstyle and while Mane is more of a winger type, Benzema is probably the best true striker in the world. According to Henry he is the most complete striker in the world right now, and you would not disagree with such a legend! This is why this point certainly goes to Benzema who carried Real Madrid single handedly int this final!
Point for Real (5 - 4)
ATK -Luiz Diaz vs Vinicius Junior
Next up we have another very interesting match up in Luiz Diaz against Vinicius Junior. Now I must admit that I was not a fan of both of them in the beginning but with time both of them got a place in my hearth. In the end it was a close call but I think that Vinicius is a little bit more experienced already and that is why I would give him the win over Luiz Diaz. Furthermore, it makes the score mor tense! :P
Point for Real (5 – 5)
ATK -Salah vs Rodrygo
Last position on the field and the score is 5 -5. Who is going to take this one home? Salah or Rodrygo? In my opinion there is only one right answer: The Egyptian King has to take this one home. Many people are saying that Salah might be out of form for this match up but this is exactly his game. It will be his revenge for the missed final in 2018 when Ramos took him out after just about 20 minutes. It will be his match and he will also score the deciding goal!
Point Liverpool (6 – 5)
Coach Klopp vs Ancelotti
Moving away from the pitch and onto the bench I want to compare the two coaches as well. While Klopp is very emotional Ancelotti could not be further away from that. Both guys are amazing with the players and great tacticians. It would be unfair to pick one over the other which is why this is the cleanest draw for me in this comparison of both teams!
Draw (6.5 – 5.5)
Conclusion
All in all we have a one point win for Liverpool! While there were certain decision that might be discussable I do think that Liverpool should win this comparison duel. I also think that Liverpool will come out victorious in this game but that it will be as close as this article's match up duel. What do you think? Will Liverpool secure the Champions League title and crown one of the most amazing seasons ever or is real Madrid going to take this trophy once again?
Published by ga38jem on
Sports Talk Social
On 26th May 2022
---
---