Formula 1 - Barcelona GP - Drama & Car Updates!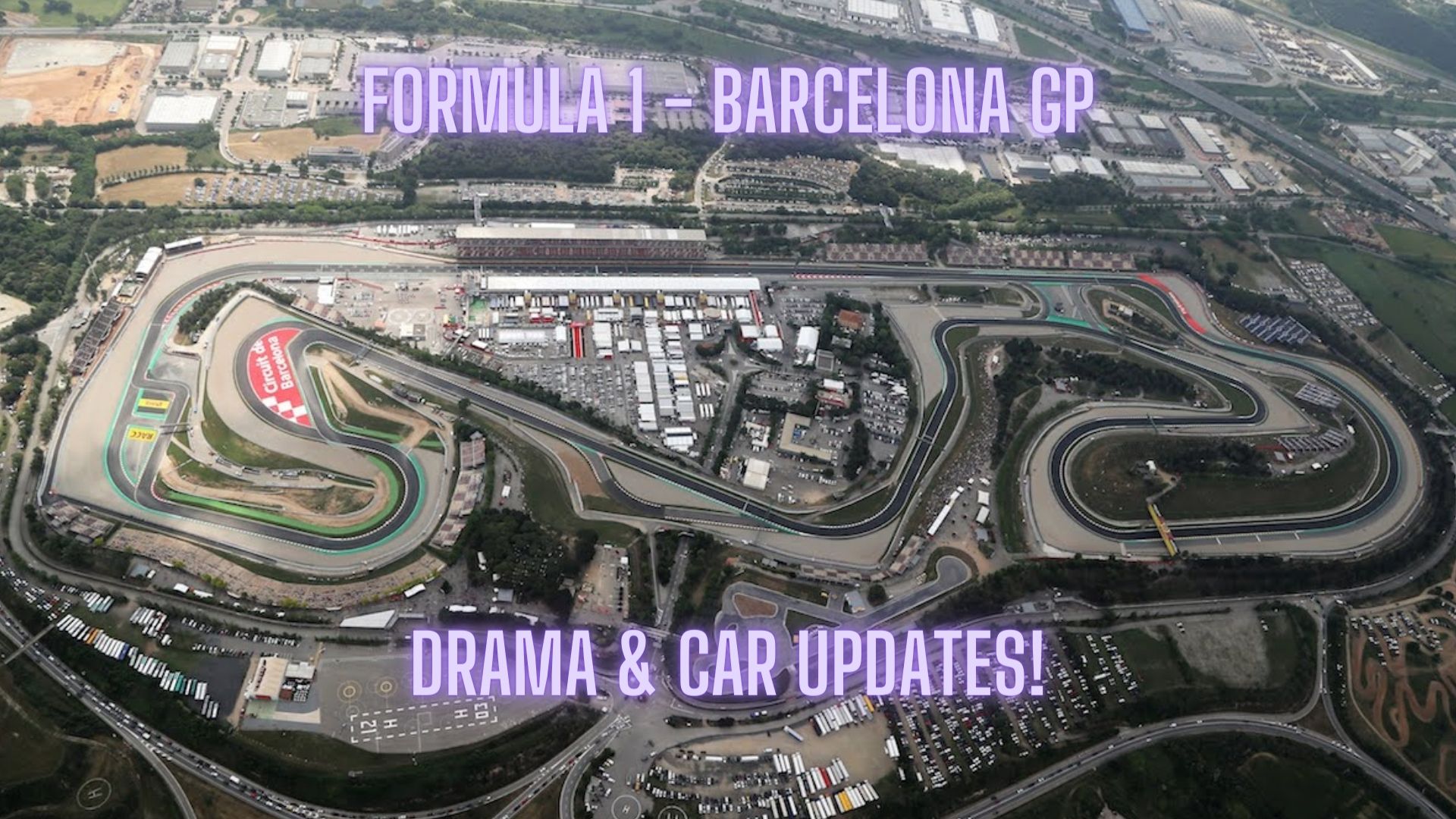 Once again a little late with this one, but unfortunately I did not have a lot of time to get my thoughts about yesterday's weekend in Barcelona onto paper. This weekend is especially interesting as many teams brought exciting updates to their cards. One of the teams was Aston Martin which had a very similar car to Red Bull. This of course brought all the memes out as former team Racing Point (which were rebranded to Aston Martin) already did the same with their infamous "Pink Mercedes". We will start again with the results of the Qualifying, talk about the actual race and in the end, we will talk about the current situation and how it could develop itself!
Qualifying – Great Imporvements
After Saturday it could be said that the empire striked back! Mercedes showed an excellent improvement and it seems like they finally got the solution for their bouncing problem. This immediately reflected itself in the qualifying results. George Russel managed to secure P4 while Lewis Hamilton started from P6. Of course these are not the top positions but it looks like they can go with the pace of the Ferrari and Red Bull.
Speaking of those two teams, Charles Leclerc managed to get a pole position yet again with over 3 hundredths difference to the second place which was taken by none other than his championship rival Max Verstappen. P3 was taken by the other Ferrari pilot Carlos Sainz making it a very difficult position for Verstappen to attack, as he will also have to secure his second place against the other Ferrari. Checo Perez managed to take a good P5 but with this Red Bull car, there is much more to get for the Mexican in my opinion.
Looking in the midfield, we see yet again a very solid performance by Valtteri Bottas who managed to put his Alfa Romea on a very nice P7 again. He is followed by Kevin Magnussen in P8 as well as Mick Schumacher in P10! This will put a smile on the faces of many F1 fans, as Mick will finally have a very good chance to score his first points in his F1-career!
Very disappointing on the other hand was the performance of the "Green Red Bull". It seems like even with the upgrade, the Aston Martins of Sebastian Vettel and Lance Stroll are not able to be very competitive as they only managed to get P16 and P18. What's more disappointing is the performance of Lando Norris as he again went out in Q2 and only managed to start from P14.
The Race – Drama Unfolds!
The very interesting first 6 spots were also the once that had the most drama in the race! Almost every driver had a story to tell so let's start with the record world champion Lewis Hamilton. His story began very stressful as he suffered a tire damage from a crash with Kevin Magnussen. Lewis had to pit early but his comeback was more than great! His pace was great and it looked like a good fourth place for the Brit. Unfortunately, Mercedes had some reliability concerns which made Lewis lose one spot and finish in a great fifth place!
But what happened to the other drivers? Let's continue with Charles, our race leader. He had an amazing start and was pulling away from the rest. With Max and Carlos spinning out his lead was very comfortable and it looked like he was finally getting back into the championship fight with Max. Unfortunately, an engine issue brought his car down and he had to retire from the race!
Now that the race leader was out of the race, who was able to get into first position? Like I mentioned before, Max and Carlos had spun which actually brought Sergio Perez and George Russel into the fight for the pole. It was an interesting fight which could be won by Perez who was now comfortably in the lead as George was on a different strategy, George pitted right before being overtaken by Max which led to a Red Bull 1&2.
The next drama happened still with Sergio Perez as he was commanded to let Max through into first place. The reason for that was that Max had much fresher tires and the red Bull team did not want to risk another reliability issue with their cars. It is understandable but very unfair for Checo! In my opinion he should have gotten his chance to at least defend himself against Max, also because Max did make a mistake earlier on in the race. Nevertheless, Max was able to secure his next race win and is now the leader of the drivers championship!
A very under the radar performance was done by George Russel as he was always clean driving and did not have any drama at all. The new Mercedes upgrade helped him to stay ahead of the rushing Ferrari of Carlos Sainz and he was able to secure yet another podium for Mercedes! I think he is doing everything he can to justify his signing at Mercedes and the statistic speaks for himself! In the first 6 races he was always able to get P5 or better. In my opinion this guy will be world champion sooner than later.
Looking further down into midfield Lando Norris was able to come back and secure a very good P8 while Mick Schumacher was outpaced and only finished in fourteenth place. Both Aston Martins were not able to score any points today, but Sebastian Vettel showed once again that he is a much better driver than Lance Stroll.
Conclusion & Outlook
After 6 races nothing is decided but it is another shock for Charles who started this season so promising. It is just yet another evidence that sport is a very fast lived industry where one moment can decide over a win or a loss. I think that Max is on a very good way to defend his championship while Ferrari has to bring some greater updates to their car if they want to keep Charles in the race. The next chance that they will have is just in one week in the Monaco GP! This will be especially interesting as it will be a home race for Charles and he will try to get his revenge!
Talking about Mercedes, it excites me to see that this team has brought some very effective updates to the car. This means that they will probably not able to attack in the drivers championship but the constructors championship will probably be decided between three teams this year! As Mercedes has probably the most talented driver pairing amongst all teams it will be very interesting to see how this season will continue to develop. Like I said before, there are only 6 races done and there are several more to go!
Published by ga38jem on
Sports Talk Social
On 23rd May 2022
---
---