Formula One - Street Circuits - Outdated Race Tracks?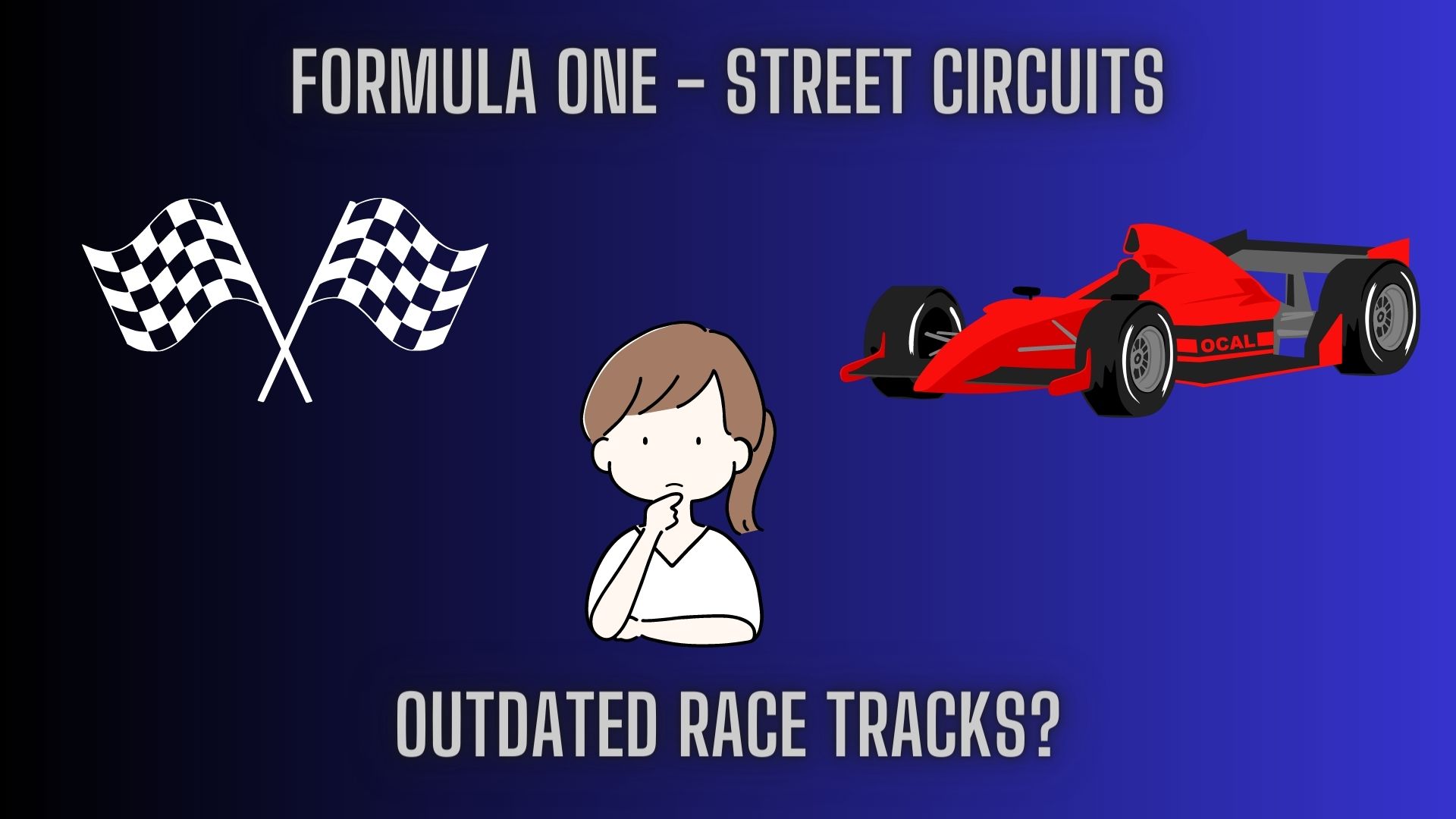 After three races, we needed to wait another 4 weeks again until Formula One started their engines. This time around in Baku, where another street circuit was taking place. It was the first time of seeing the qualifying on Friday and getting an additional qualifying session on Saturday for the Sprint race that was taking place on the same day. Before this weekend, there were a lot of questions to be answered: Would Red Bull continue their dominance? Would Mercedes be able to continue their momentum from last race? Is Fernando Alonso really dating Taylor Swift now? Well, all of these questions are interesting but only a few of them were to get answered.
In this article I would like to shift the focus on something else though. I think many fans have this question already, but are street circuits really worth it? In the past view years, I got the impression that these circuits are really not that interesting to watch and this is what I would like to discuss in the following post. As always, I am happy to see other opinions and discuss with you in the comments!
Another Boring Race
Let me start with this recent race. In my opinion it was very boring and had not a lot to show. Yes, there was the occasional nice move here and there, very close maneuvers and some discussions between Max and George. In the end the result was the same as always: Red Bull managed to score first and second place with Leclerc securing the third place on the podium. Now it might be because the dominance of Red Bull is just so big that this race seemed to be so boring or maybe because there was only one big Safety Car Phase but all in all, it felt pretty disappointing to watch it.
Like I mentioned before, it answered some questions and the answered I did not quite like to be honest. Mercedes was not able to continue their upwards trend. On the other hand, Ferrari was finally able to show their skills on track. Furthermore, I am happy that at least there will be some tension between the Red Bull drivers in the future as Checo is able to set Verstappen under pressure now. Nevertheless, let's ask the main question here: Are Street Circuits Outdated?
Street Circuits Out Of Date?
Let's take a look at the facts: Over the years the cars have become faster, bigger, stronger. This means that they take up more space on the track. On the other hand, the traditional street circuits did not adjust their size. This can be especially seen at tracks like Monaco where it is literally impossible to overtake. While Baku is not as severe as Monaco, it still shares a very similar problem. The places where you can overtake are just very long straights where very strong cars have the advantage. In Red Bull's case this advantage seemed a little bit unfair almost.
It just seems like the design of these tracks is very limited. But it makes sense, in the end these circuits can not be changed since they are real life streets that normal people are using during the rest of the day. Meanwhile, tracks like Barcelona or Sao Paulo can adjust their tracks and chicanes to improve the quality of the race. This is why I am not the biggest fan of the Las Vegas Grand Prix or any other street circuit one. It just des not fit the current standard of racing. In my opinion it just shows where the priority of this whole sport are: money. The circuit that pays the most money gets the event, which makes sense economical wise but is definitely not helping the excitement in the sport.
What would I Change?
I might be a little bit too harsh with my criticism but it just did let me go. Nevertheless, what would I change to make the sprot more exciting again? Well, let's assume that the Red Bull Dominance is not that severe at the moment or let's just take it aside. In my general understanding a good track should not benefit any style of car. As we all know you need to sacrifice straight line speed against downforce. Downforce will help you to get better through the corners while straight line speed is obviously helping you through the straight lines.
With this very general assumptions, the best track would be something where both of these attributes get their fair share of track time. On top of that, both of these sections must absolutely have enough space to overtake. Which means that there should be plenty of opportunities to get close to other cars. I would divide the track into 4 sectors which 2 high speed sections and two handlings sections. All of them should have an equal amount of kilometers in them. Both straights should have the opportunity of DRS as well. With this in mind I think many racing tracks are already designed after this structure. Tracks like Spa have this already and I think there might be merit to copy something from there.
Conclusion
Now, my frustration could come from the fact that Red Bull is just dominating the sport in this and last season but I am curious to hear you opinions on this one. Are Street Circuits really outdated or am I just frustrated? :D
Published by ga38jem on
Sports Talk Social
On 30th April 2023
---
---