Harry Kane To Bayern Munich? - Why This Will & Won't Happen!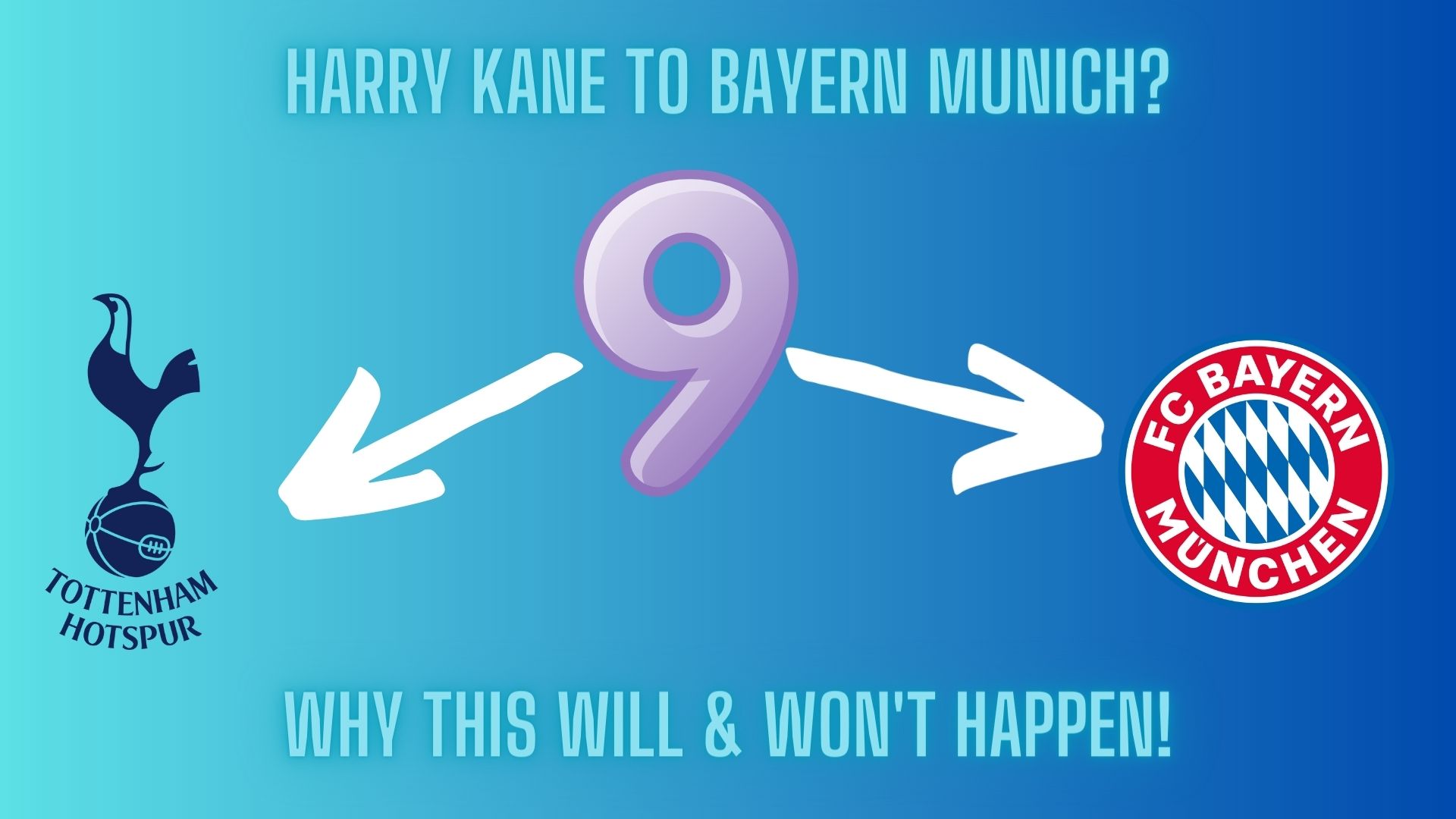 So there has been a rumor going around that Bayern Munich is trying to get Harry Kane on board. As everybody knows, he is an amazing striker and has only one year left in his contract with Tottenham. Naturally, this brings up the question: Will Tottenham sell him for a good amount of money and profit of this deal or will they keep him for another year and let him go afterwards for no money. On top of that there is even the question whether Harry Kane would be inclined to leave Tottenham in this season. In this post, I wanted to discuss the possibilities and why they would happen or would not happen. As always, I am interested to read your opinion on this topic as well!
What Would Speak For a Transfer?
Let's do the easy side of things first! What would actually indicate a transfer in this window to Bayern Munich? Well, first and foremost: Trophies. I think it is not a secret that on average Bayern Munich is winning more trophies than Tottenham. Now we will discuss the negative side of things later on, but generally speaking, he will have a good shot of winning at least one major title next year.
Furthermore, Bayern Munich is a regular in the Champions League. This is something that Tottenham can not tell of themselves. Not only that but Bayern won this trophy twice in the past 10 years and was almost always at least in the quarter finals. I think a player with such a class as Harry Kane would not like to miss these opportunities in the prime of his career.
Last but not least, I think that the team itself is also a factor. Everybody would like to work with colleagues that are motivated and willing to give it their all, right? Well, at Bayern Munich you are having exactly that: a very high level of competitiveness in practice. This is also topped with a very competent coach in Thomas Tuchel who will definitely form this team to be able to win the Champions League or be at least a very solid competitor for it!
What Would Speak Against a Transfer?
Now with all the talks about why this transfer would happen, we also need to look at the points why this transfer might not happen and there are definitely a lot of things to discuss here as well. Frist and foremost: The Bundesliga is defiantly not the dream of everyone, especially not if you are leaving the best league in the world! The Bundesliga has a few great teams who are also doing very good internationally. Some of them are Leipzig, Dortmund or Leverkusen. But there are no match compared to Bayern Munich in the past decade. The difference between those teams is just too big and while there is a lot of talent in this league, I don't see a player like Harry Kane enjoying his time there.
While many people would think that Kane would get a wage rise, I think that Bayern Munich is not willing to pay him a raise. Traditionally speaking, Bayern Munich was always a bit tight with wages and I don't see him destroying their whole wage structure for just one player. Don't get me wrong, he will be definitely one of the higher paid players in the club, maybe even the highest one but there are other clubs in the Premier League who will be playing him probably more.
Last but not least, we need to talk about his heritage that he leaves behind. He is only a few goals away from the Premier League goal record and he is the English captain. I don't think that a move to Bayern Munich would make sense in the football romance scene. I can totally see him transfer in the Premier League to a better club that has the potential of winning the league but I can not see him leaving the Premier League. In my opinion he is either waiting for the perfect offer, or waiting another year to go fee free to another club. One of my bets would be Newcastle. What do you guys think?
Published by ga38jem on
Sports Talk Social
On 17th July 2023
---
---