Most Disappointing Football Transfers Of The Past Few Year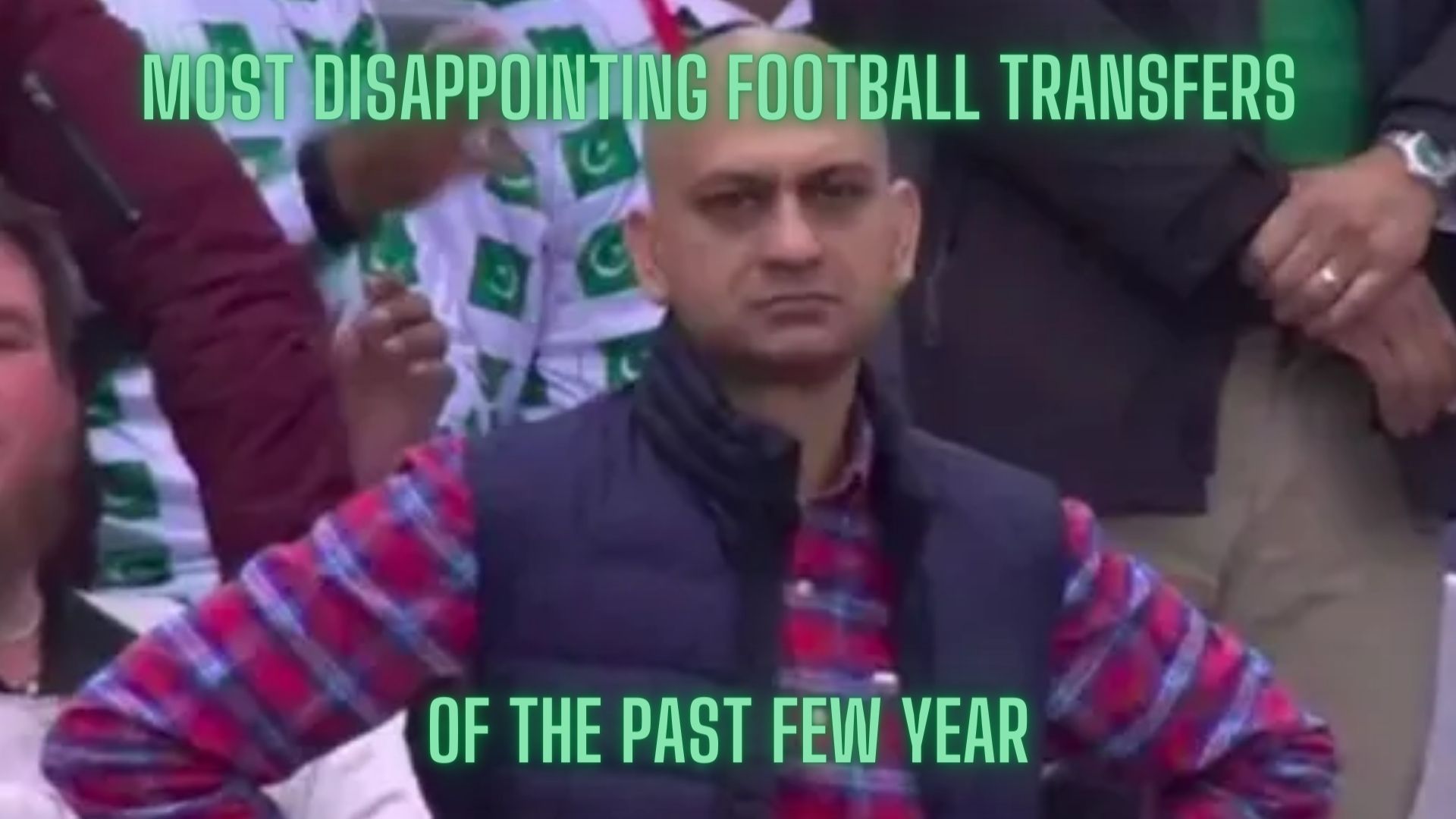 Now that the season has started, we can see whether clubs were successful on the transfer market. We can see whether the players that the clubs paid millions for are actually paying off or whether they will be transfer flops. One of the most famous one would certainly be Fernando Torres who transferred from Liverpool to Chelsea and just never kept his amazing Liverpool form. On this regard I want to take a look at some transfers in the past few years that were very disappointing for the clubs, players and fans.
Raphael Varane
When we are talking about disappointments of the past few years we can talk about Manchester United. This club made some bad decisions in the past few years, this should be undebatable. In this category falls Raphael Varane as well. On the first look this transfer looked like a big coup! The French center back just won the World Cup and was a solid part of Real Madrid's CL winning teams. Everybody was expecting big things from this signing, especially because it was costing ManU over 30 million pounds.
Well, as we all know this transfer was not really successful to either the club or the player so far. Because of several injuries and bad form the center back could never really come close to his prior form. It also seems like that Eric ten Haag is trusting other center backs more than Varane at the moment, meaning that the French center back will have a lot of fighting to do in order to get his position in the team back.
Sergio Ramos
For the next one we are staying with center backs. One of the greatest in this position over the past decade is without a doubt Sergio Ramos. Whenever it was announced that he will transfer to Paris-Saint-Germain from Real Madrid, it was one of the biggest surprises in that transfer window. After all, he was one of the bigger personalities in the Real Madrid Squad and was one of the main factors for their CL-winning streak.
After moving to Paris, he definitely was not shining as bright as before at Real. I feel like he only played a couple of games due to his injuries. Furthermore, he is getting more attention through his "getting back stronger"-posts than on the pitch. Further side note is that the rehabilitation exercises that he is performing are everything than good for his older body and for football players in general. All in all, this transfer was definitely one of the most disappointing in the past few windows.
Frenkie de Jong
Staying in La Liga for the next one again! This time it was a transfer into Barcelona from Ajax. Most of you will know what I am talking about: Frenkie de Jong. The Dutch wonderkid was hyped a lot when he transferred to Barcelona. With a Dutch Barca coach and his previous performances at Ajax, his career light seemed to be shine as bright as it has never been. After a disappointing premier season the young Dutchman had already very many doubters and just could not connect to his previous Ajax performances.
The highpoint of his debacle at Barca came just recently. Because Barcelona has bought too many new players and are definitely over budget with their current spendings, they were looking to sell de Jong or even terminate his contract. It is just one of the biggest misunderstandings in recent years and I really hope that de Jong will get a better suited club soon.
Romelu Lukaku
Moving up the field we arrived at the striker position. I feel like this man is avery interesting striker to talk about. Romelu Lukaku has several stations where he played very well and also several clubs where he was just a flop. One of the latter clubs is Chelsea. But not only once but twice! After a great season at Inter Milan he managed to get a second chance at Chelsea FC. He came with a lot of hype yet again and promising that he has matured and is ready for Premier League football.
His problem was that his new coach, Thomas Tuchel, wanted to play very sophisticated football which means that the striker had to have actual technical abilities. Because Lukaku can be considered a real tank upfront, his outstanding abilities are not the technical play but more the physicality and striker instinct. This was not enough for Tuchel which is why he preferred players like Havertz or in some occasions Werner up front. After another disappointing season at Chelsea Lukau decided to close this chapter once and for all and transfer out again.
Eden Hazard
Last but not least we have another Belgium player: The wonderkid Eden Hazard. He was one of the hottest players of recent years. At Chelsea he was constantly tearing teams a apart and even made Leicester City champion. Most of you remember that his dribblings were from another world as well as his physical ability to cover the ball in tight situation. Furthermore, he brought a fine right food but also could finish with his left one. He defiantly was a player to watch at the World Cup in 2018 and this is also when real Madrid got their eyes onto him.
After a long transfer period, he finally was able to move to Real Madrid where everybody thought that a new era has started. Unfortunately for him and Real Madrid he suffered a few injuries straight away. On top of that he had a coach in Carlo Ancelotti that once he has his starting eleven it is very hard to get into the team. The coach even once said, that Hazard is a great player and is working very hard in the practices. His only problem was in fact the coach. In Vinicius Junior he has also one of the most uprising talents right now, in front of him which will make his situation not better. At the moment, this transfer is certainly a flop but there is still some hope that Eden Hazard will fight his way out of this situation.
Published by ga38jem on
Sports Talk Social
On 14th August 2022
---
---