NFL Wild Card Play-Offs - Almost Every Game Correct So Far!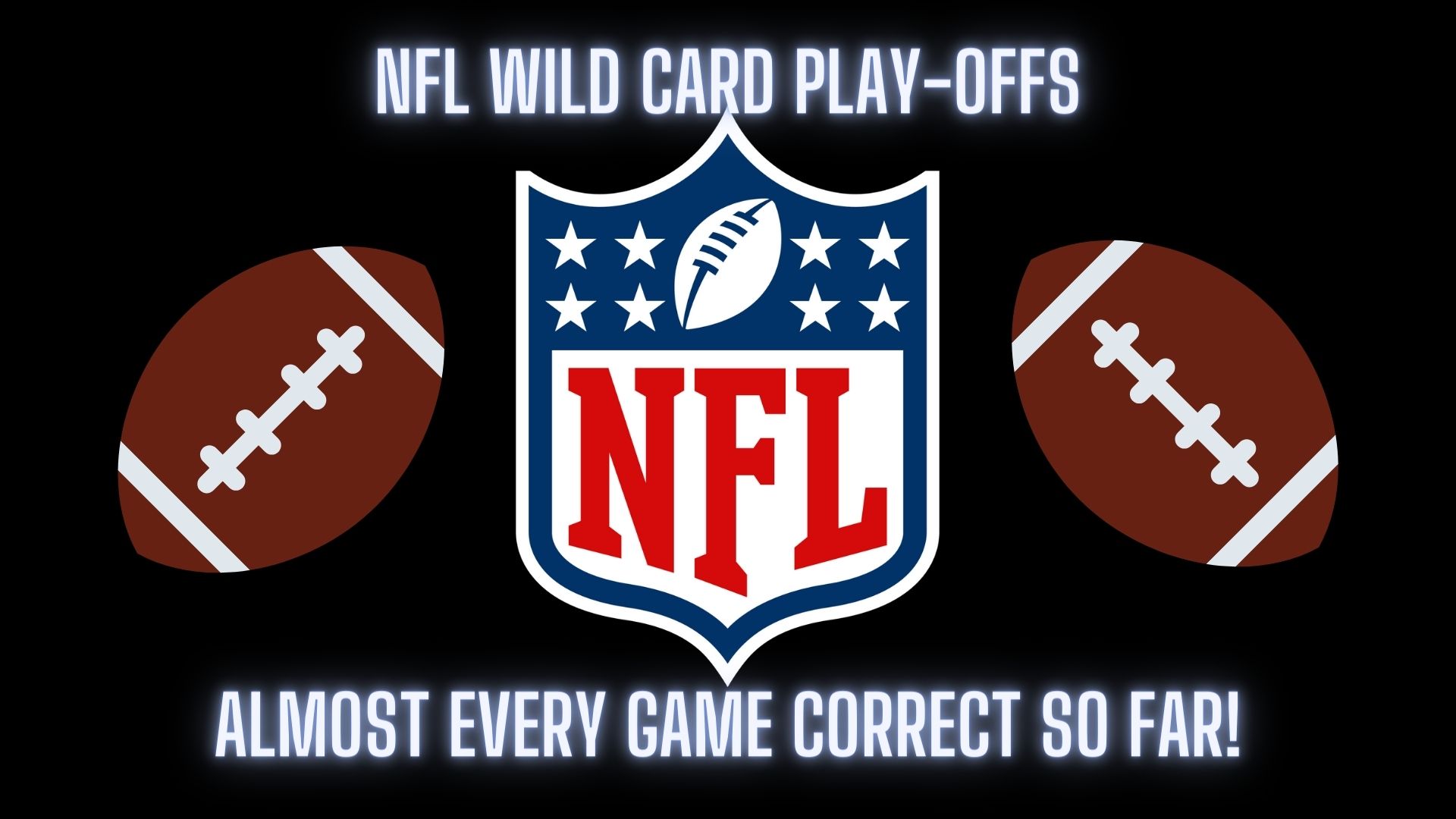 Oh wow! I was almost correct with my initial prognosis! 5 out of the 6 games I was able to predict correctly. Maybe I should become an oracle! No, I am just kidding, I think that most of my NFL Play-Off Wild card Predictions were pretty straight-forward and easy. But now for the real bangers! In this article I want to recap the wild card games and talk about the upcoming Divisional Play-Off Match Ups.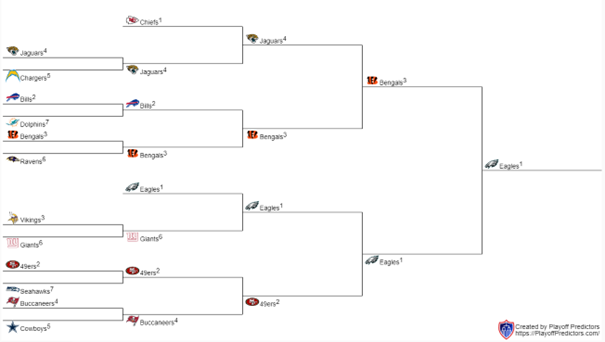 Recap of Wild Card Games
It was a very surprising second game for me! I know I was routing for the Jaguars but at half-time I really wanted to do something else. To be honest, it was already after the first play of the game that ended with an interception. After that there were 4 more turn overs against the Jaguars. It was a nightmare to watch. After all, Trevor Lawrence remembered that he never lost a football game on Saturday so far and tuned on his engines. The Jaguars won this game miraculously 31:30 and are now facing the Chiefs!
I know I jumped the first game, but it was just something I needed to talk about! Let's go in order from now on. The 49ers were able to beat Seattle very comfortable. And Brock Purdy is continuing to be the person everyone is talking about. I think what he is doing is not the most amazing things since he has a very good offense to work with but to be in his position after being drafted in the last pick of the draft is still impressive after all. A lot of people are comparing him with Tom Brady but for this to be relevant he needs to continue proving himself.
Buffalo vs Miami was a game that was much closer that I thought it would be! While Miami were not able to play with their number one and number two QB, Buffalo had all the weapons in their Arsenal they needed. Maybe it was the nervousness but Josh Allen, the hyped QB of Buffalo, was not able to perform as well as he did in the regular season. In the end he still had a pretty solid game and Buffalo profited from the bad play calling by the Dolphin's coach but I guess we will see how this continues to develop.
Talking about another upset: The Giants were able to beat the Vikings exactly how I predicted it! It seems like the Vikings have a Play-Off Course laying on them in the form of Kirk Cousins. I think the Giants deserved this win a hundred percent. The Vikings' Defense was just not able to stop the Giants' offense and we are having a pretty cool game in the next round!
Talking about cool games: the Bengals vs Ravens was an interesting one. In my opinion it was a pretty tense game that could have flipped in either way for the longest time. Maybe it is my newbie impression but I was not under the impression that the Bengals had an easy game here. It will be interesting to see how they will do against the Buffalo Bills.
Last but not least we have the only match up that I got wrong in my initial prediction. Bucs vs Cowboys. In hindsight I should have known better, since Tom Brady and the Buccaneers had a really bad season. But what should I say, there is always this hope of Tom Brady stepping up and destroying a whole franchise. Well, this time around the Cowboys were able to make a quick statement against Tampa. The thing to mention here is that their kicker should clean his aim for the next round because against the 49ers he wont be able to afford missing 4 extra points in one game!
Outlook & Old Estimate Still Stands!
Well, my old prediction is still standing as is! I am still hoping the Jaguars to beat the Chiefs. After all, this game will be played on Saturday once again! After seeing the performance of the Bengals as well as the Bills I don't think there is a clear favorite and I also think that clear mistakes will decide this game.
Moving into the NFC, I don't think that the Giants will be able to beat the Eagles as easily as the Vikings before. In fact the Eagles will be the opponent against which the Giants will go out. For the other Game, it would not really matter who the 49ers would have faced. Whether it is the Bucs or the Cowboys, in both cases Mr. Irrelevant will make it happen and continue the hype around his name.
I am looking forward to the games and I am excited to see whether I can be right most of the times again. It would really be beginner's luck if I have it correct from here. With that being said, let's hope for another amazing weekend of football!
Published by ga38jem on
Sports Talk Social
On 18th January 2023
---
---