Thomas Müller - The Guy Who Always Wins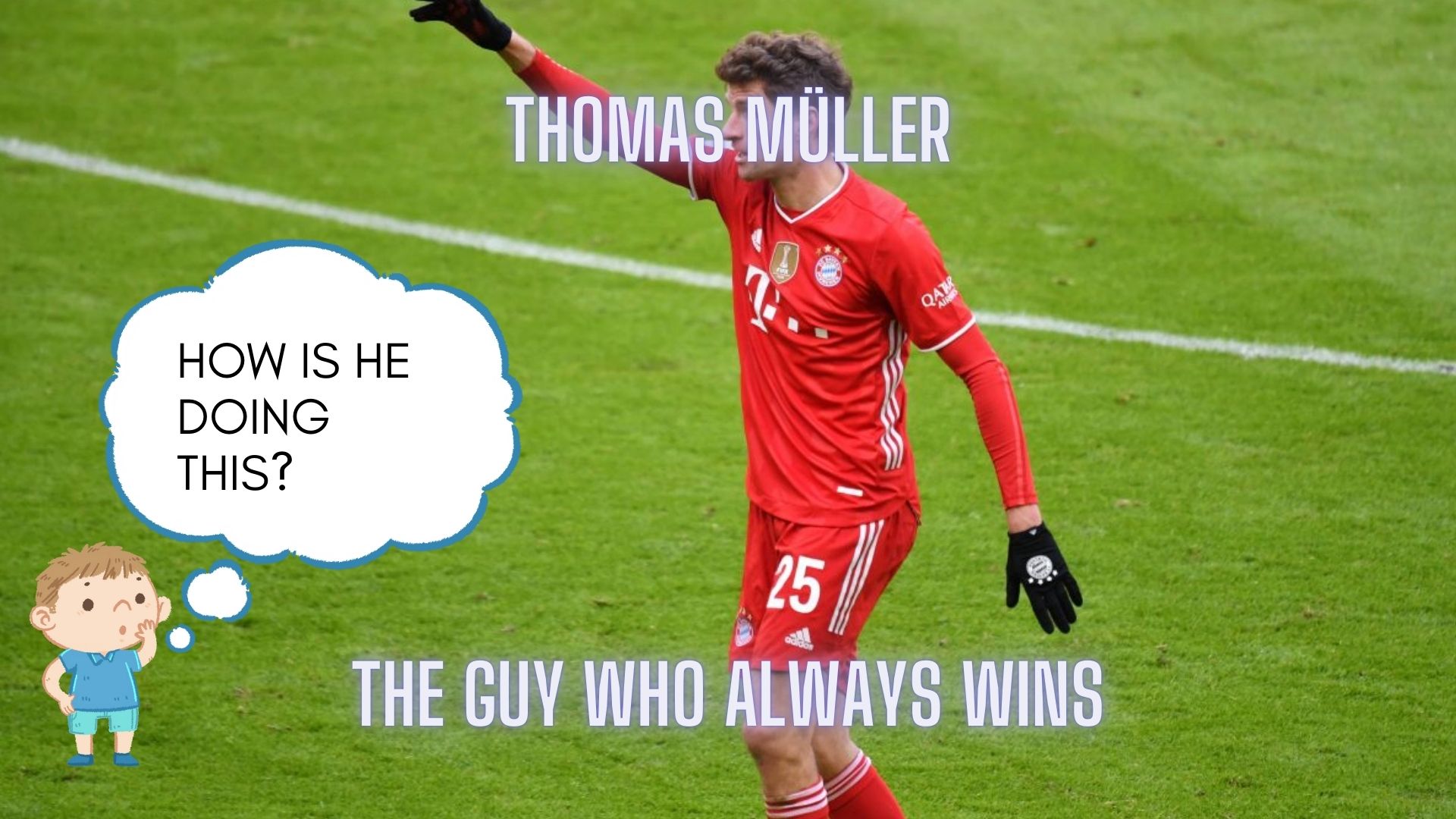 "Thomas Müller is always playing in my team!" This is what Louis van Gaal said when he promoted a young Thomas Müller from the Bayern Youth Academy to the professional team. This man is not the strongest, he is not the fastest, he is certainly not the best on the ball but in the end, Thomas Müller will always win! In this article I want to talk about a very big phenomenon in modern football and discuss why it makes sense that Thomas Müller is such a great and impactful player.
Space Interpreter & Situation Awareness
When you look at the picture below, there is certainly no positive attribute that you would give this player. He does neither look strong or fast. If you see him play, you would sometimes think of a Sunday League baller as he can not control the simplest passes or makes some silly technical mistakes. But sometimes football is not all about technique or physicality. Sometimes football is just about being in the right spot at the right time, nothing more and nothing less. And this is exactly what Müller's super power is. He is probably the player with the highest game IQ that is currently playing and this includes strategic players like Luca Modric or Thiago.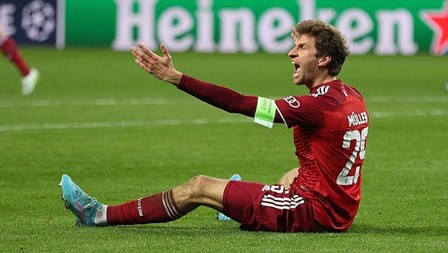 But what do I mean by being in the right spot at the right time? This includes the understanding of tactical formations, space interpretation and most importantly situation awareness. Many players are just doing what the coach told them to do: run a certain route, cross the ball or be in a certain position. Thomas Müller is different. His nickname is "Raumdeuter" which means translated space interpreter. Because not every tactical formation is flawless, there will be always open spaces. To find the most vulnerable spaces on the pitch is the job of the coach, but what if you have a player that is able to do that without any instructions? What if this player can even find spaces that the coach did not know they existed, that even the opponent did not know they existed. Out of these positions it is possible to create the most dangerous chances or drag a defender out of position so that there will be a newly created space for a team mate to take advantage of. This is how this man gets you. Not by being the fastest or most athletic but by being the most clever one on the pitch.
Leader & Glue For The Team
While the first section showed how important Müller is for the tactical side of things, he is equally as important as a leader on the pitch. He won everything out there that is to win: World Cup, Champions League, multiple Bundesliga titles as well as DFB-Cup titles, the list is endless. With this amount of experience he truly knows how to guide his team to victories and this is also why coaches like Hansi Flick or Julian Nagelsmann are trusting this player so much. They have the assurance that he will be able to find the critical position to be involved in the game and he also will guide his team into the right direction.
Saying that, just his presence is as important for the team spirit. Müller is known to be a very funny guy and is certainly functioning as the glue inside the team. He is the reason why people are motivated even if they come from the bench and he is also the reason that the moral is high. Not to mention his legendary interviews and pranks.
Conclusion
Maybe I am praising this guy too much in this article, since I certainly have some games in my memory where he did not perform as well. But does not every player has these kind of games? In the end I must say that I truly admire this person, he shows that football is not only about these academy players who are just trained to be perfect robots and have the best physis and technique. It is about understanding the game and feeling the situation. There is no harder opponent than Thomas Müller as he will just the correct things at the right time. It will be a sad day once he decides to put his football boots away.
Published by ga38jem on
Sports Talk Social
On 29th April 2022
---
---