Which Goalkeeper Gloves Are Best For Amateurs?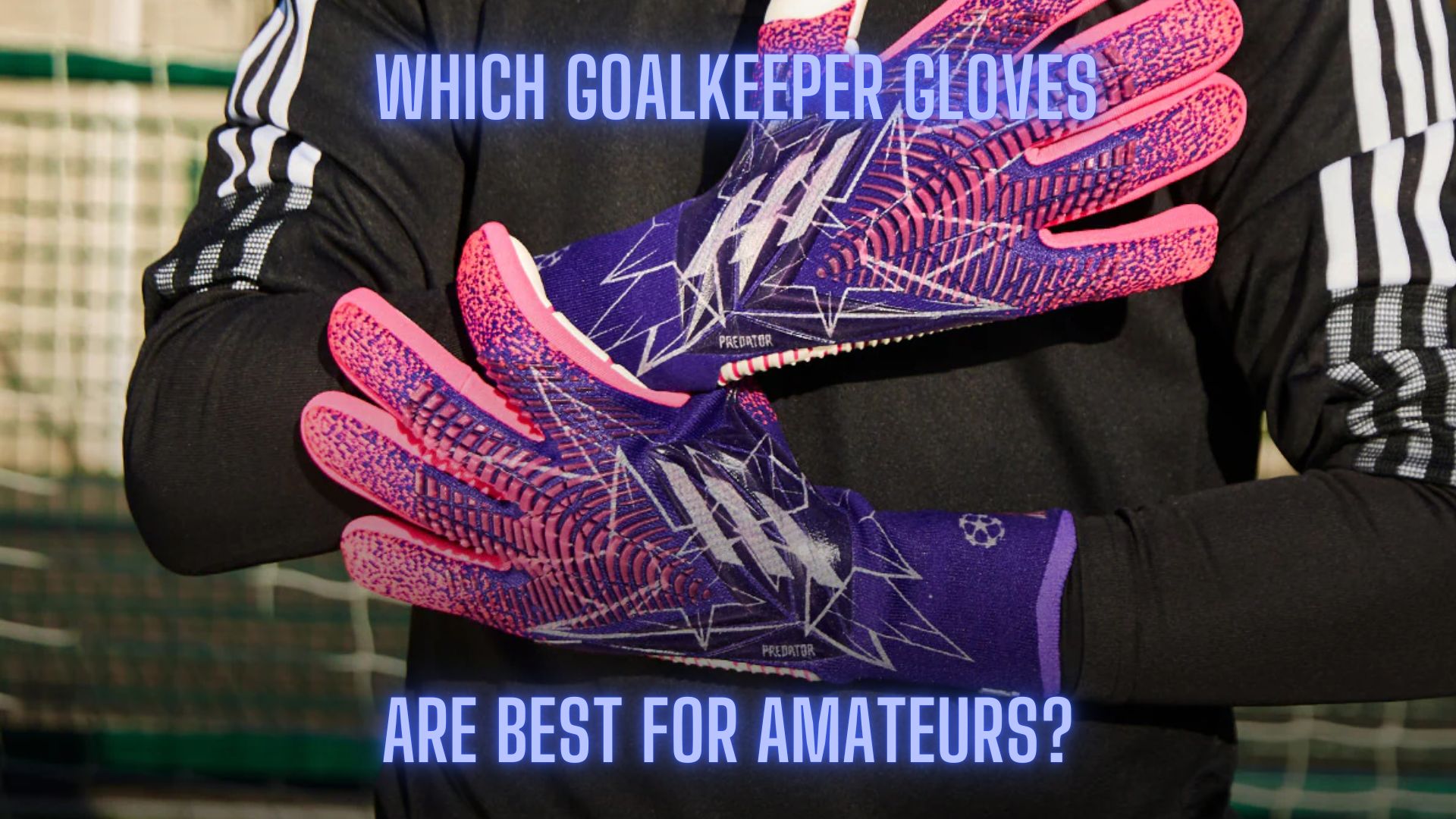 When watching football or for my American friends out there, soccer, you will notice that there are quite some different gear manufacturers out there. From Adidas and Nike up to Puma and several others. This also does not change if we look at the boots or when looking at the goalkeepers and their gloves. I, as an retired goalkeeper, have tried several different gloves brands and that is what this article will be about. I am going to discuss the different glove brands and my experience with them
Keep in mind that it is literally impossible for me to try out every single model of every single glove. Additionally, my experience is based on 2-3 pairs every half a season as I am not having the amount of money to buy myself new gloves every second season. I am usually buying the pro models but even then try to get some good deals, which is why I changed brands so much. And now without further ado let's take a look at the different gloves!
Reusch/ Umbro/ Keepersport And Others
First up are the brands that I defiantly would not recommend to anybody. I feel like the poor pro-goalkeepers who have to paly with these gloves are just doomed. I guess they are getting the top tear versions for free and if they change them every other day its fine, since the gloves are pretty much the same for the first few days. The difference is really in their endurance.
My experience with all these "little" brands like Reusch, Umbro or Keepersports were all poor. Their gloves were cut very poorly and the grip was fading after a few training sessions. My worst experience was with Reusch when a Glove of theirs has been falling apart after 2 training sessions. I really do not recommend these gloves when you are playing in the amateur leagues. Even though their prices could be the best out there, you should still value quality over price.
Adidas
Next up is probably somewhat surprising but Adidas does not sit well with me. While their gloves look top tear and most of the professional goalkeepers are wearing them, I think the quality of their grip is just too bad to call them top tear. Like I mentioned before, in the beginning every glove has the same properties in terms of grip and this is the big difference between professionals and amateurs. While professionals are using up to 30 to 40 pairs in a season, I only get use 4 to 5 and even this is a big number to be perfectly honest!
As said before, the grip of the adidas gloves is quickly declining and even their wraps are losing their function. I already had several gloves who just were not closing anymore. As you imagine this can be very annoying. On top of that, the adidas gloves are always in the higher price segment which is why they are not so high up on my wish list of gloves.
Uhlsport
One oft he most solid goalie brands out there: Uhlsport! They really have everything what a goalkeeper needs. From protection gear up to gloves for several different conditions! Whenever I was a little bit more ambitious I had gloves for any kind of weather. Especially the wet condition gloves were my favorites! They had such a great grip whenever they were wet it was unbelievable. This brand was very good in durability and had some good cut products.
All in all I was always very happy with them. The only problem was that if you reached the durability, the performance decline in these gloves was just too hard. All of a sudden they started to fall apart like a piece of dust. It was impossible to have these gloves longer than half a season. To be honest, it is a very long time to have the same gloves but as we will see, there are some better ones out there. Still, if you are valuing quality a lot and have some spare change, these gloves will defiantly do the trick!
Nike
Now to our runner-up. This might surprise many people as well but I have made some amazing experiences with Nike Gloves. I think they are as distributed as Adidas Gloves but are defiantly something different. I have to say that I never bought the top tear model here, but was always sticking to the Vapor 3 grip models as they always seemed to have the best price to quality ratio.
Those gloves were just perfect. If treated right and washed after every session, they would keep their grip for a very long time. They would only get holes whenever you overuse them and they never fell apart like other gloves. Even now, if I would take a glove out from over 5 years ago and apply some water onto it, it would still be a perfectly good glove for a match. (Yes I am somebody who likes to keep all of his trashy gloves around in the cellar). I think that look wise, these gloves were also something that were always in the top category which is why I just liked to return to these models if my number one choice was not available.
Puma
The number one choice is without a doubt Puma for me! These gloves were amazing. Not only the price was always something I was more than happy to pay for but also the grip seemed to be something that was there for an infinite amount of time. I don't know what it was but their grip was defiantly something different from the other manufacturers. It was much softer and did not wear as quickly.
Additionally, their glove design was very cool to look at. I loved that they designed the gloves like big paws of a puma. It was very cool to use as a teenager and gave me an additional confidence boost. (I know this should not play a big role but it kind of did). I always felt very confident using this glove and because their durability was so long, it was always a good idea to have them for a whole season. Usually, 3 pairs of Puma Gloves were enough to bring me trough the entire season whereas I always needed at least 4 pair of gloves from the other manufacturers.
Furthermore, they never showed signs of weariness and never had failures where they just suddenly broke apart. I guess the designers/ engineers of this glove calculated a longer durability period for this glove that I just never reached.
As I mentioned before, this is only my very subjective opinion on goalkeeper gloves and I would really like to know your opinion on this topic. Maybe someone of you had very similar experiences or even different experiences than I had. I am curios to find out! 😊
Published by ga38jem on
Sports Talk Social
On 20th August 2022
---
---