Who Would You Pick? - All Stars XI Vs Legends XI Part-1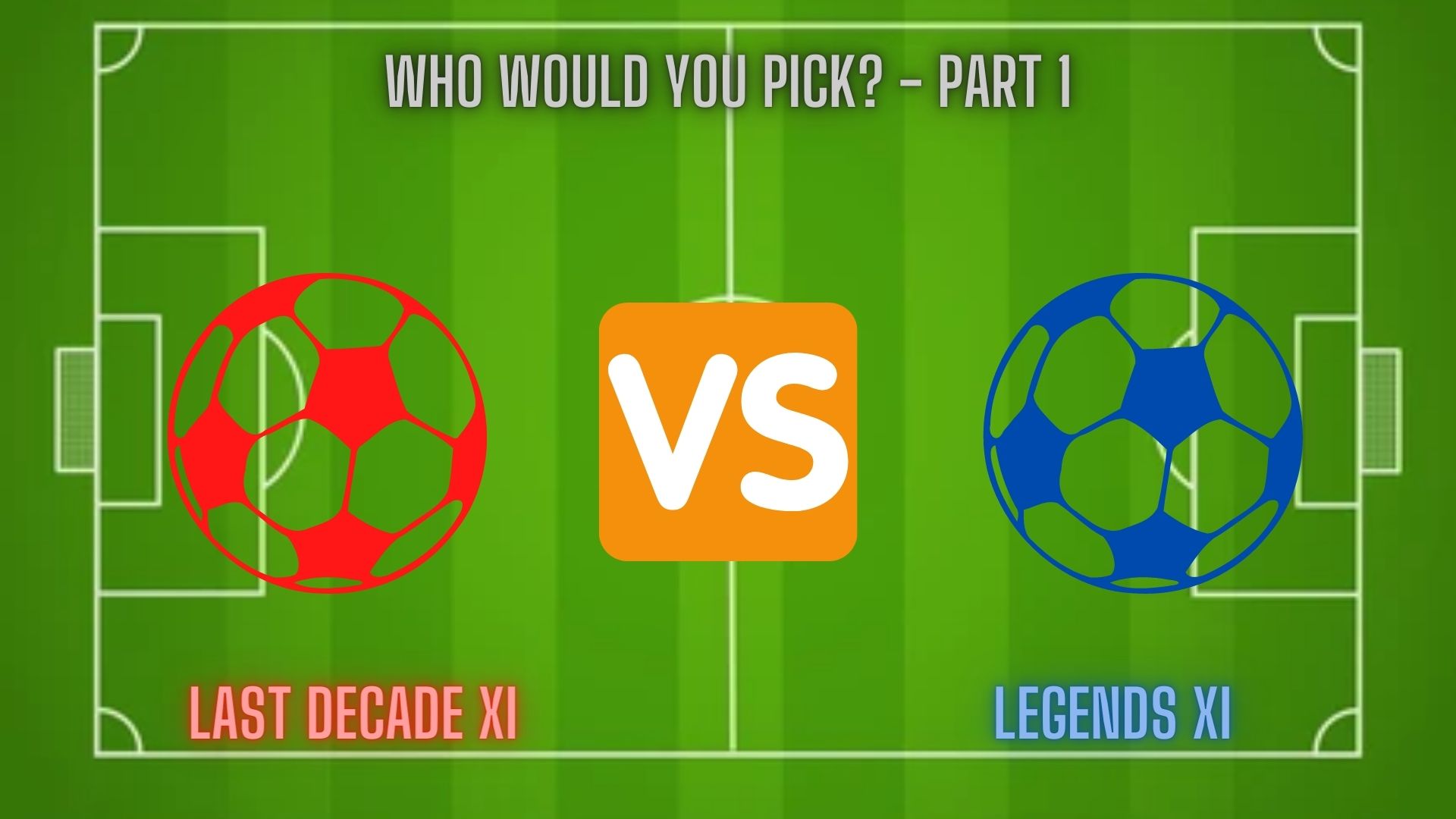 During the week I had many thoughts about football. I remembered some of my personal best performances as well as the games I watched over the years. This made me want to write an article that might be very biased, but I still think it is cool to have a flashback in the good old times! Today's article will be split in two parts as I want to give every player some credit. The purpose of this article is to put together two teams: the first one (today's article) will consist of the best players from the last decade. The second team (Saturday's article) will contain a squad full of legends. Like I mentioned before: this article is purely biased, but I will still try to give some reason behind my choice. Additionally, I want to mention that I probably forgot players that would be obvious choices, but I would be very happy to know if you would have changed any player out!
Goal – Manuel Neuer
Starting with one of the most important positions in football: Goalkeeper. It was a very hard choice for me because the last decade had some great goalkeepers playing: Casillas, Buffon or Cech were all world class beasts in goal. But for me there is one goalkeeper that was truly a wall in his prime and still is today. Not only that but many people are saying that he reinvented the goalkeeper play with his sweeper keeper plays. While I would argue that he truly reinvented the play style I would agree that he is interpreting his goalkeeper role very offensively. Furthermore, he is just a wall in between the posts and his positioning as well as ball handling can be described as world class. He rarely makes mistakes and was a key player for Germany when they won the World Cup in 2014. This is why he is my number one choice in this position!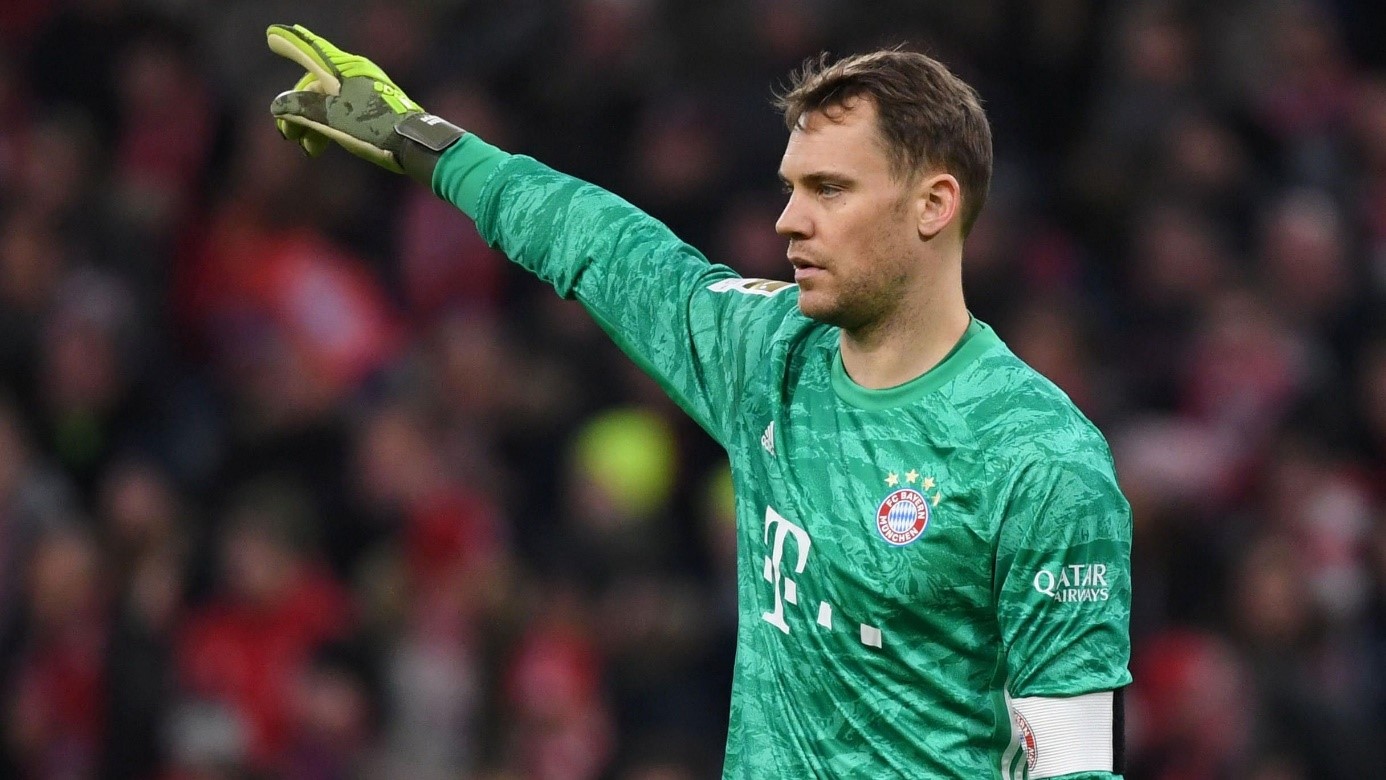 DEF - Sergio Ramos
Next up we have our three defenders. The first one was a very obvious choice for me. I think he is one of the most hated football players around the world and if this is the case with a defensive player he must do a lot of things right. Sergio Ramos is probably one of the best tackler in the world and was the captain of a Real Madrid team that won three UCL titles in a row. The amazing thing about him is his shear willpower. I can not count how many last minute goals he scored and how many penalties he put into the back of the net. The amazing thing about these goals are that they were all important. Every time the team needed its captain he was there to help out which is reason enough to grant him a spot in this team.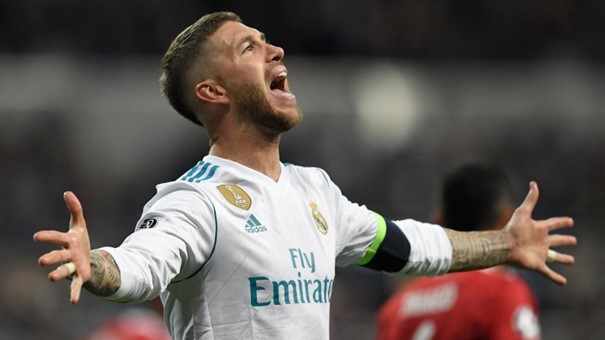 DEF - Phillip Lahm
The second defensive player in this team could not be more different from Sergio Ramos. Phillip Lahm is the prototype of the perfect defensive player: smart tacklings, clear commands, good on the ball and most and foremost very self-reflected. The German Right Back rarely committed a foul and when it was the case it was because he had to. It feels like he never got any card in his career and also never did any mistake. Honestly, I can not remember when this guy made a bad game! Like Neuer, he was one of the main components to win Germany the World Cup in 2014.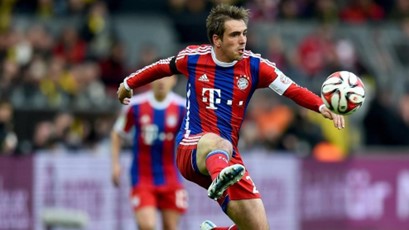 DEF – Giorgio Chiellini
Third and last defender we have Chiellini. I think that in an All-Star Defense an Italian player should not be missed. But this is not the only reason why this left footed beast gets his spot in this team. With his ability to read the opponent's attacks and with his experience and calmness he is always a reason why his teams are not conceding many goals. His offensive play, especially from the back is excellent and he is a true leader on the pitch. He knows when to calm the game or when to make the game fast. Furthermore, he is a very kind character and has always a good and respectful mood. He is also the reason why Italy was able to win the 2020 European championship.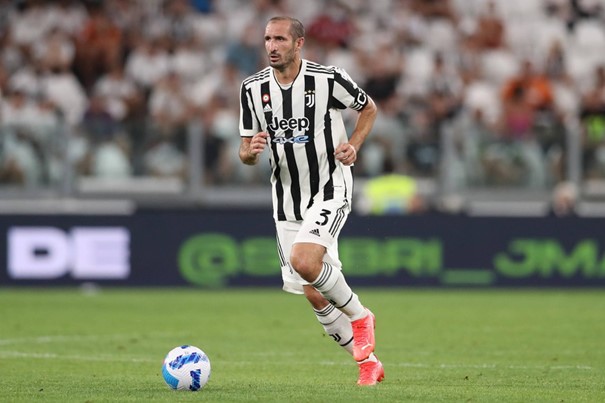 MID – N'Golo Kante
Moving up the midfield we have five spots available. The first spot would be N'golo Kante for me! I think he is a fan favorite and nobody would mind having this little road runner on their teams. His character is very pure and it feels like he is so naïve but so down to earth. Besides his character he is a true beast on the pitch. With great composure and ball touch comes a very aggressive play and great stamina that makes him close gaps which seemed to be unlosable. The French man is one of the players that is currently forming the French Golden generation that were able to win the 2018 World Cup.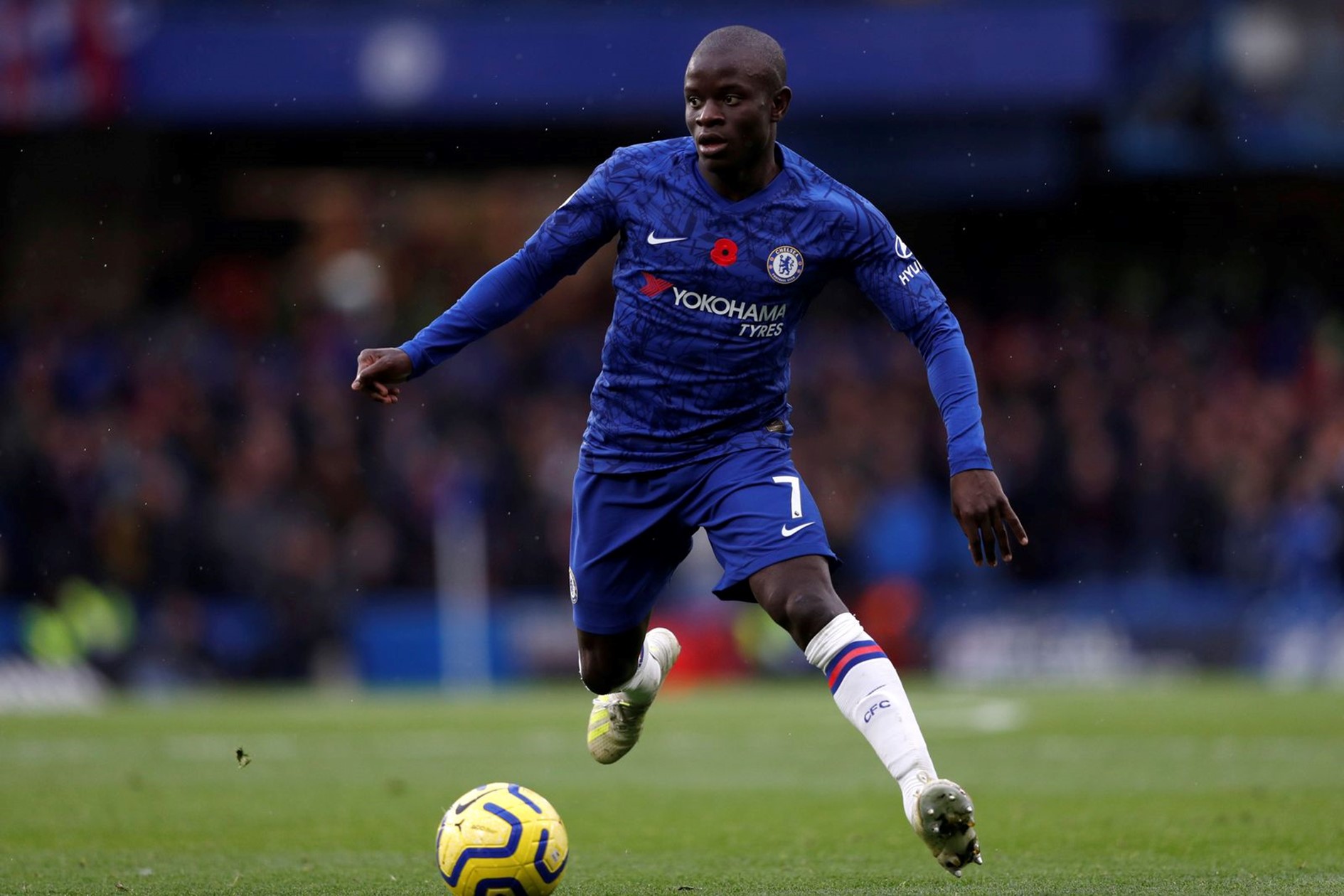 MID – Xavi
Moving further down the line we have Xavi. For me this guy has to be in every squad! With his game intelligence he was one of the most influential trios I ever witnessed in world's football history. Him, Iniesta and Messi were able to tear up to 10 players apart with 3 easy passes or one-twos. This is also the reason why I believe that he will change Barcelona and make them into a world class club again. Him and Iniesta are without a doubt the reason why Barcelona and Spain were so successful in the past decade!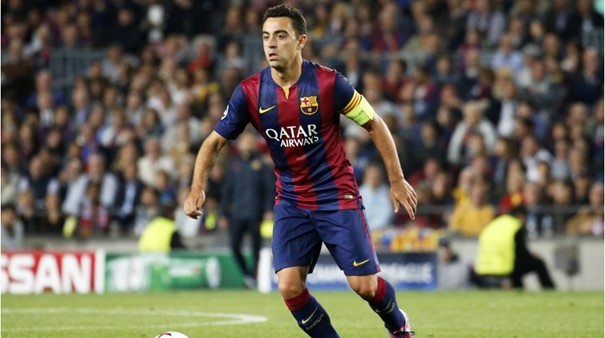 MID – Iniesta
Speaking of Xavi, we always need to mention Iniesta! This guy is as amazing as the first one. His ball control and lightness with the ball is a big reason why he is in this team. There are so many examples when he was surrounded by 4 players on the tightest space possible and still was able to find a solution or the deadly ball towards a goalscoring opportunity. When you watch him glide over the pitch football just looked so easy!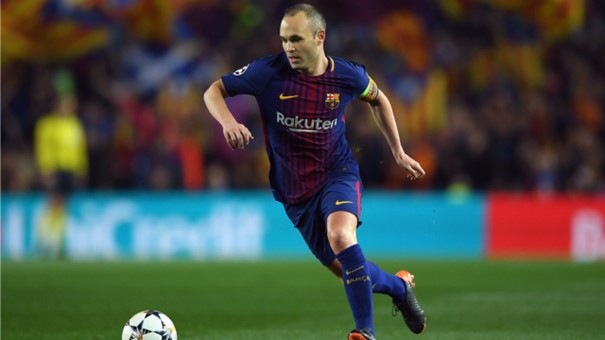 MID - Neymar
Finishing up the midfield with our two wingers. On the one side we have Neymar! For a long time he was one considered the biggest super star behind Messi and Ronaldo. This was totally justified as he had it all: speed, technique, trickery and a good finishing. The only thing that was in his way was his unprofessional behavior. He was just enjoying his life too much as he was going clubbing and not taking practice seriously. Nevertheless, I think that this guy belongs in this team. He showed his class over years and was a big part in Barcelona's title winning squad as he was tearing defenses apart with Suarez and Messi as his buddies.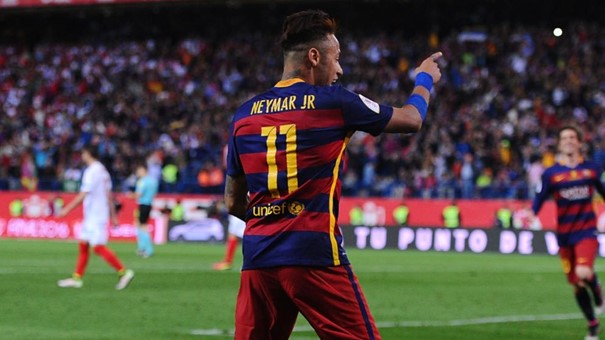 MID – Gareth Bale
On the other side we have somewhat of a controversial choice but this golf-star has to be in there. Gareth Bale was the definition of a power athlete. His acceleration was something I never saw before and his left foot is still magical until this day! I remember his bicycle goal against Liverpool in the CL final. This thing is just chef's kiss! Unfortunately, he suffered a lot of injuries and was not treated well by Real Madrid's fans. I feel like since then he lost his love to football but is constantly showing his class for his national team: Wales. I would really love to watch him in the World Cup one last time before he ends his career.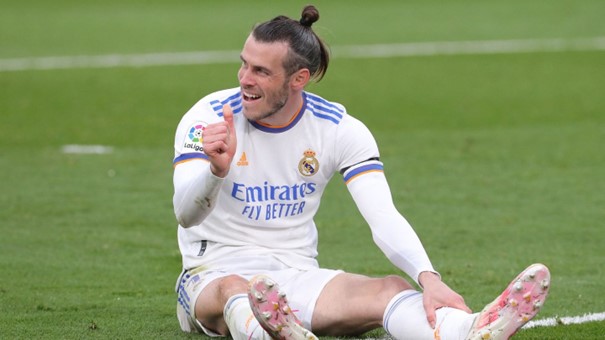 ST – Ronaldo
Finishing our squad we have two striker positions left. I think we have two obvious choices here. The first one being Cristiano Ronaldo. I think if somebody wins as many Ballon d'Ors as him it is crystal clear that he has to be in this squad. He showed several times that he is out of this world and is still performing at a high age. This can not be said about many players in his age range. In his younger years he was a very trickful and explosive winger but as he got older he completely changed his playstyle. He is now probably the most complete striker in the world as he can finish equally with his right foot, left foot as well as jump 5 feet high to put the header into the back of the net! ST – Lionel Messi
Last but not least we have the second GOAT: Lionel Messi. Similar to Ronaldo this little guy won so many Ballon d'Ors that I stopped counting. It feels like every time this guy is on the ball a goal is not far away. His ball handling as well as his dribbling skills and vision is just exceptional. It will take us a long time to see such a great player again.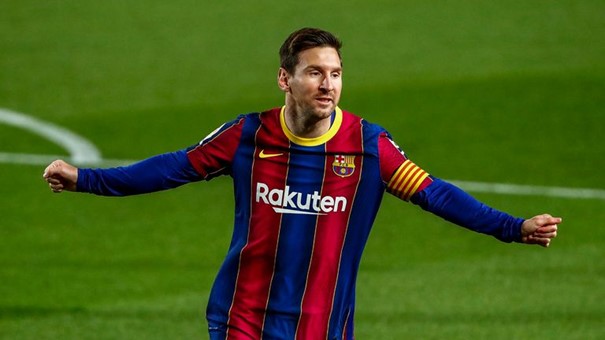 Conclusion
Stay tuned for Part Two when we will outline the opponents for this team: The Legend XI! But for now I would like to know: Which of these players would you not have chosen and with which player would you have swapped them!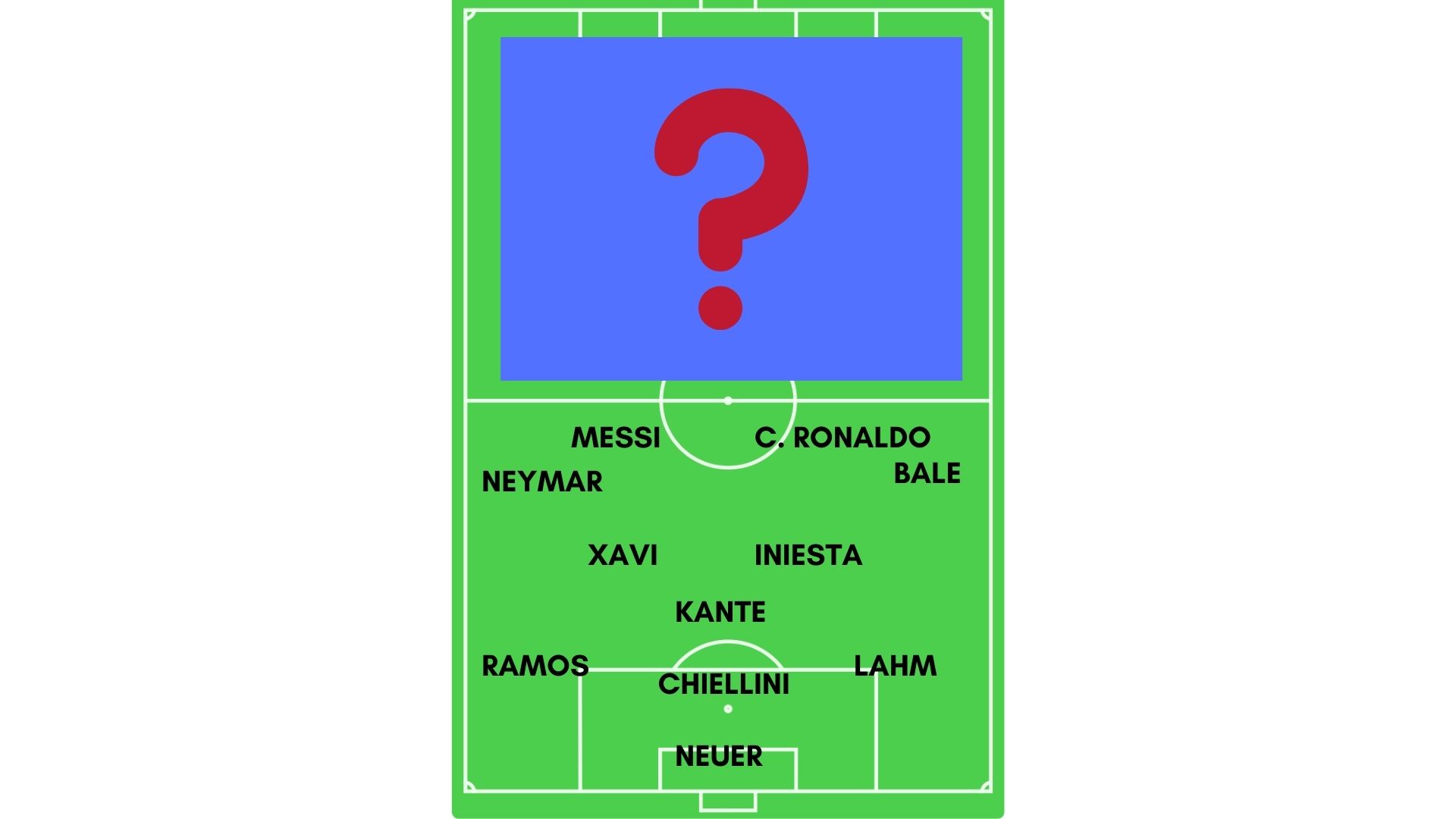 Published by ga38jem on
Sports Talk Social
On 12th May 2022
---
---