"Búfalos BBC" una escuela de campeones - 15 años de historia deportiva ( esp/eng ) Video Entrevista por @gaborockstar

---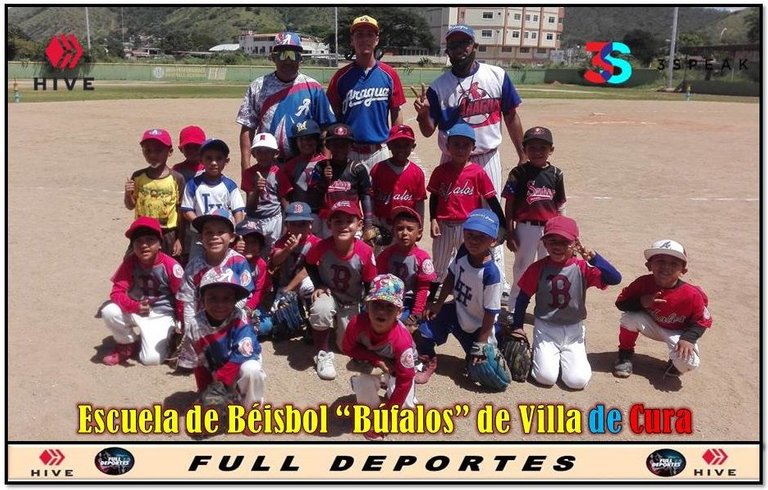 Hola querida comunidad hispanohablante de #hive y en especial a la gran comunidad deportiva de @fulldeportes, hoy el profe Gabo se presenta nuevamente trayéndoles la actualidad y el acontecer deportivo que se desarrolla en los diferentes escenarios para la práctica del deporte en todo el territorio del Municipio Zamora y más en especifico desde la pequeña ciudad de Villa de Cura ( Aragua - Venezuela ).
Este pasado día sábado 09 de octubre se disputaron algunos juegos de béisbol en toda la ciudad en sus diferentes estadios dentro del marco de la semana de flexibilización deportiva que otorga el gobierno nacional para que algunas escuelas con sus deportistas y atletas puedan cumplir con sus calendarios y a la vez mantenerse en forma, en este orden de ideas el escenario mas importante de béisbol de nuestra ciudad vio un muy entretenido encuentro de béisbol pre-infantil o mejor dicho "Semillita".
Hello dear Spanish-speaking community of #hive and especially to the great sports community of @fulldeportes, today Prof. Gabo presents again bringing you the news and sporting events taking place in the different scenarios for the practice of sport throughout the territory of the Municipality Zamora and more specifically from the small town of Villa de Cura (Aragua - Venezuela).
This past Saturday October 9th some baseball games were played throughout the city in different stadiums within the framework of the week of sports flexibility granted by the national government so that some schools with their athletes and athletes can meet their schedules and at the same time stay in shape, in this order of ideas the most important baseball scenario of our city saw a very entertaining meeting of pre-infant baseball or rather "Semillita".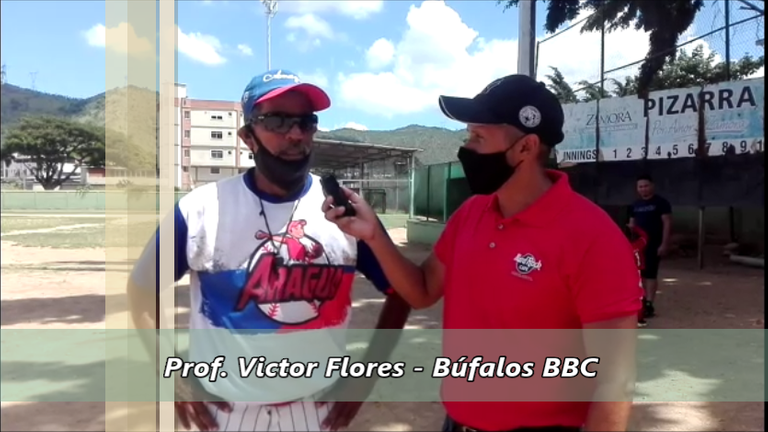 Profe Victor Flores: "Nuestro principal objetivo es sacar a los muchachos del mundo del Internet, las calles y las drogas"
Fue un peculiar encuentro porque de l mismo equipo se hicieron dos, es decir; de todo el roster de Búfalos se conformaron dos equipos para que los presentes presenciaran una práctica que también se le conoce muy a menudo como una caimanera. Los niños estaban muy emocionados y hacía un sol radiante mientras el Prof. Victor Flores nos ofrecía esta entrevista para comentarnos un poco de que trata el encuentro.
It was a peculiar encounter because from the same team two teams were formed, that is to say, from the entire roster of Búfalos two teams were formed so that those present could witness a practice that is also known very often as a caimanera. The children were very excited and the sun was shining while Prof. Victor Flores gave us this interview to tell us a little about the game.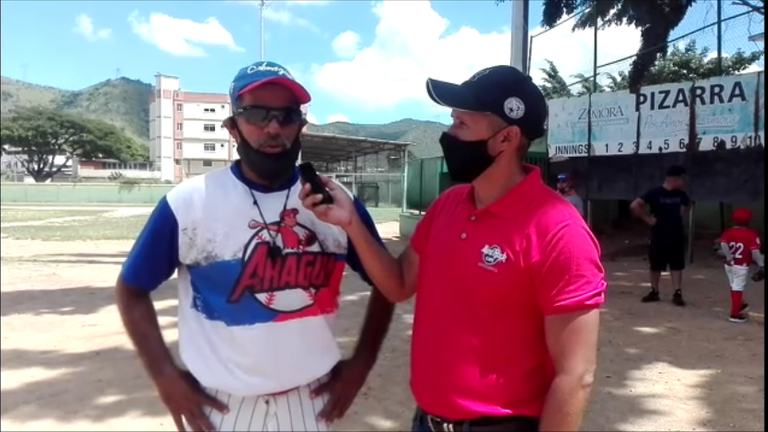 Prof. Victor hemos sido campeones en diferentes categorías por más de 15 años consecutivos lo que nos hace sentir verdadero orgullo del trabajo que hacemos"
El partido tuvo una duración de 7 innigs con victoria para el equipo de Villa de Cura "Búfalos A" de 3 rayitas por 2. Tuvo una duración aproximada de casi dos horas de juego. Según en información extra-oficial conversando con el profesor Victor la próxima semana se estará realizando un desfile deportivo en el Sector la Romana donde se han invitado a diferentes organizaciones y escuelas de béisbol de todo el territorio nacional. Las Fotografías son de mi completa autoría y me asistió en la grabación la usuario @yusmi quien también realizara un resumen sobre este particular encuentro.
The game lasted 7 innings with a victory for the Villa de Cura team "Búfalos A" by 3 runs to 2. It lasted approximately two hours of play. According to unofficial information talking with Professor Victor, next week a sports parade will be held in the Sector La Romana where different organizations and baseball schools from all over the country have been invited. The photographs are of my complete authorship and I was assisted in recording the user @yusmi who also made a summary of this particular meeting.
Translated with www.DeepL.com/Translator (free version)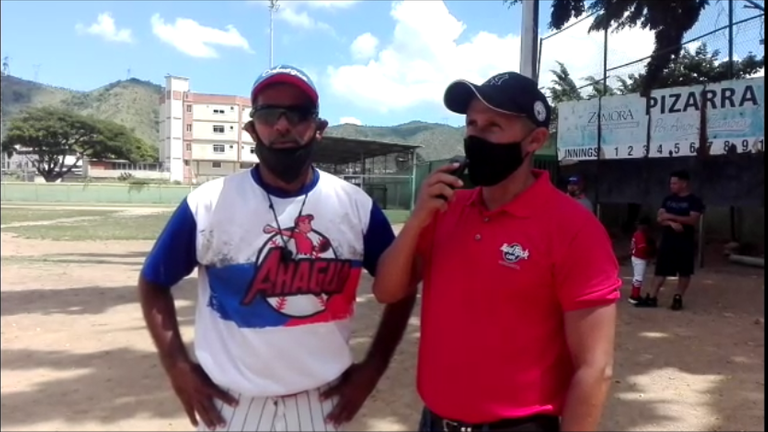 Profe Victor Flores: "La escuela Búfalos BBC ha aportado grandes prospectos al béisbol profesional de Venezuela"
---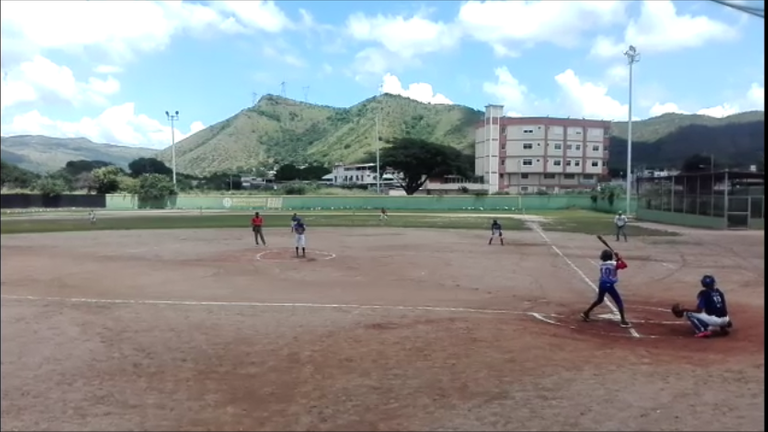 Estadio de Béisbol Ramón María Acosta de Villa de Cura

Es el proyecto de curación más grande para la comunidad hispanohablante del mundo, dentro de su Discord existen cantidades de estrategias para crecer y desarrollar buen contenido en nuestro idioma natal. Su tag principal es spanish seguido de la palabra cervantes.
Te invito a apoyar este proyecto como witnes y a formar parte de esta gran comunidad uniéndote a su Discord en el siguiente enlace: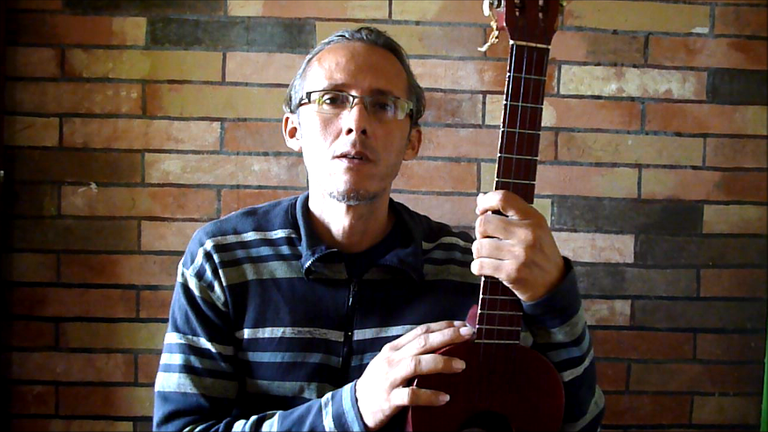 ---
▶️ 3Speak
---
---