Perfect Ace - Playing this with your friends will take you to another level of excitement - EN/ES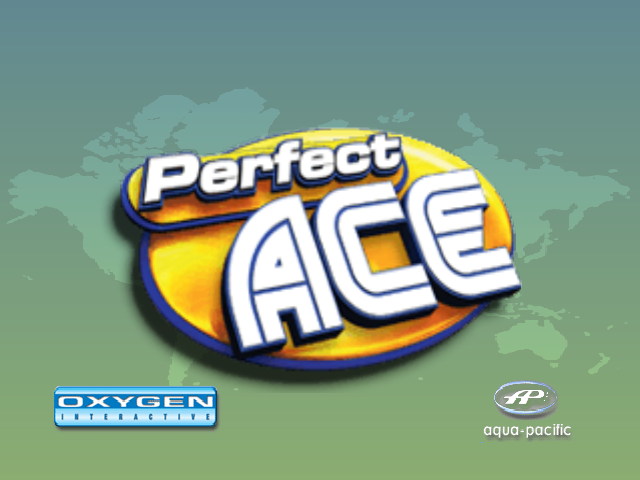 ---
Competing is my passion
---
On the PS2 there were incredible titles, and games that literally went down in history, I won't name any, I'll leave them to your imagination... But today I would like to talk about a title that I loved, and I loved it so much that I downloaded it to my PC to play it with my friends, it's called Perfect Ace, a tennis game that they'll love, even if they're not interested in tennis (like me) they'll feel the excitement on another level, they'll think they're playing a fucking world final in every game, and that it's what creates sports games, whatever the sport is.
I remember that I spent many hours a day with my friends and cousins ​​playing FIFA and PES, but I can't forget Perfect Ace, a brutal title that offered us much more than we expected. Let's see, it's a tennis game, where we can play 2 players at the same time (whether on PC or on console, yes, on PC we can also play both players) and that's where the magic is, playing a pair with your partner, or even playing against him in a tournament, is emotion at its best.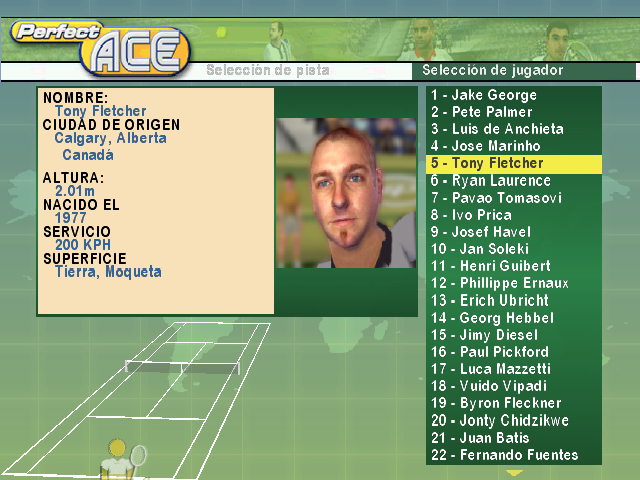 First, I want to clarify that the game is in 640x480 resolution because there is no possibility to increase its resolution, I tried it with dgvoodoo2 and I couldn't :(. If anyone knows how to use dgvoodoo2 to increase the resolution, I would appreciate if you help me, please. Well, I loved that we have a lot of tennis players to choose from, it should be noted that they ARE NOT real tennis players, sadly, I think it's a CLEAR copy of the Full Ace, but it's still great XD.
Each tennis player has their characteristics, for example, on which surface they are better, height, speed of service, and some personal data, super good because they have to choose depending on the terrain where they are going to play, or if they want someone taller and slow, or a little lower but more agile, are matters of taste, yes, the photos of the tennis players are a bit HORRIBLE HAHAHAHA.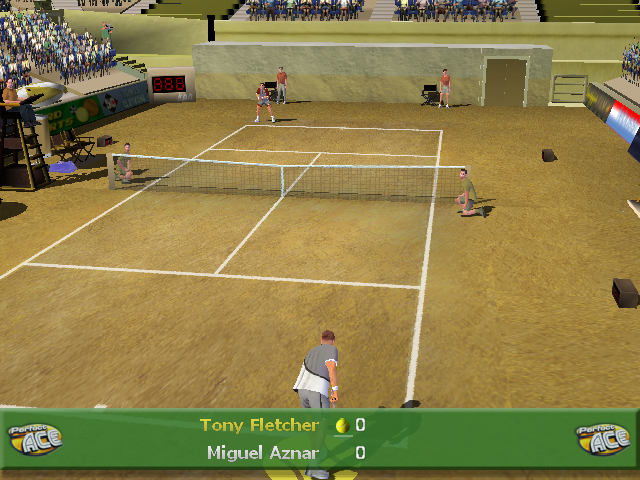 PLEASE, DON'T KILL ME FOR SEEING SUCH A PIXELATED GAME... I think the game is very nice graphically, it has good physics for the time it has, lol... Of course, it looks ugly because of what I already told you, but I am sure that in a good resolution the graphics would improve 100 times more. Physics, is something that is very important in games where the characters are so close, haha. In general, they seem good to me, they are realistic and the tennis players move coolly, the ball is the same, and the rackets are too, I think it is one of the best things that Perfect Ace has without a doubt.
I was fascinated by the option to play tournaments and competitions, they are very realistic and entertaining at the same time, something that I must criticize a bit is the difficulty, Perfect Ace has 3 difficulties; easy, normal, and hard. Easy is too easy, even if you are a beginner you will win. Normal doesn't seem normal, it's a bit of an intermediate difficulty but even so, with 2 hours of play you can overcome it without any problem, Hard is a very difficult difficulty, so... I don't understand why there isn't a balance between the three, they are very strange the difficulties, even so with more time in the game I hope that difficult will become a good opponent for me.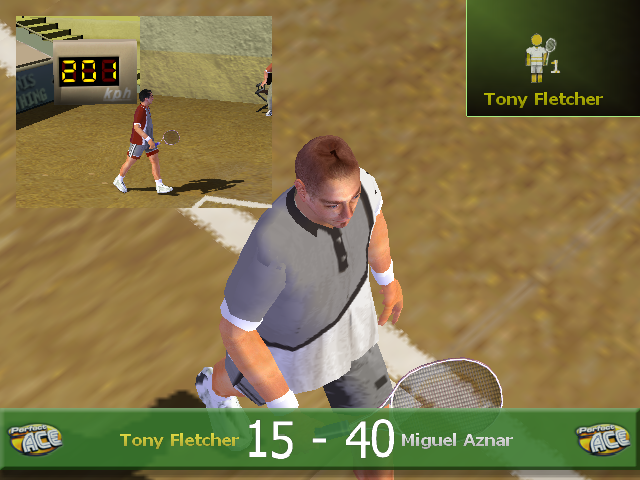 Something that I loved and gives much more life to the game, are the types of shots, yes. There are 4 different shots, and we can regulate the power by pressing the key, if we press for 3 seconds it would be the maximum power, but if instead we just touch it the game will understand that you want to take a short shot and in the vast majority of cases it does and you can benefit a lot from it. Also with the movement arrows, we can choose where to send the ball, that is, after many hours of playing you realize that you have become a fucking pro, you can literally make masterful plays, even the game tells you, so in that playability point Perfect Ace has 10/10.
I really don't know what else to tell you, it's a fun game and its strong point is playing with your friends, I don't know if you've ever played FIFA or Pes with your friends, well, it's exactly the same, and it can be a bit more exciting, since tennis is faster than soccer, and it only depends on your skills, it's a 1v1 so it's the perfect game for that friend of yours who always makes excuses for losing, haha. If you try it just enjoys it, and as soon as you can invite a friend, they thank me later. Thanks for reading this far, cheers!
All images are mine.
---
Español
---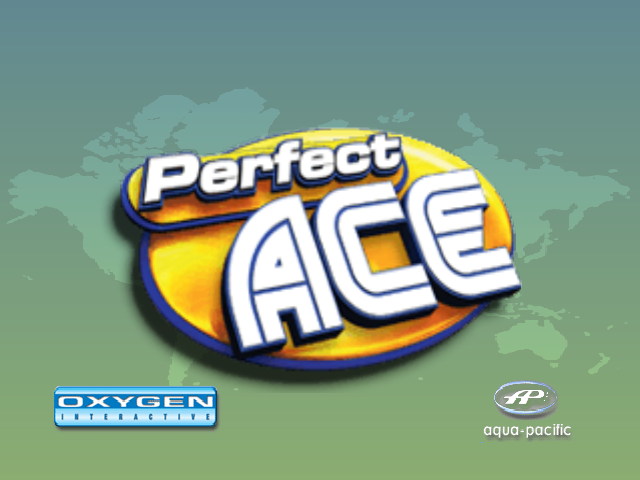 Competir es mi pasión
En la PS2 hubo títulos increíbles, juegos que quedaron literalmente para la historia, no nombraré ninguno, se los dejó a su imaginación... Pero hoy quisiera hablar de un título que me encantó, y me encantó tanto que lo descargué en mi PC para jugarlo con mis amigos, se llama Perfect Ace, un juego de Tenis que les encantará, así no les interese el Tenis (cómo a mí) sentirán la emoción a otro nivel, pensarán que juegan una puta final del mundo en cada partido, y eso es lo que crea los juegos deportivos, sea el deporte que sea.
Recuerdo que estuve muchísimas horas al día con mis amigos y primos jugando a FIFA y PES, pero no puedo olvidar al Perfect Ace, un título brutal que nos ofreció mucho más de lo que esperábamos. A ver, es un juego de Tenis, en dónde podemos jugar 2 jugadores a la vez (sea en PC o en consola, sí, en PC también podemos jugar ambos jugadores) y allí es dónde esta la magia, jugar con tu compañero una dupla, o incluso, jugar contra el un torneo, es emoción en su mayor expresión.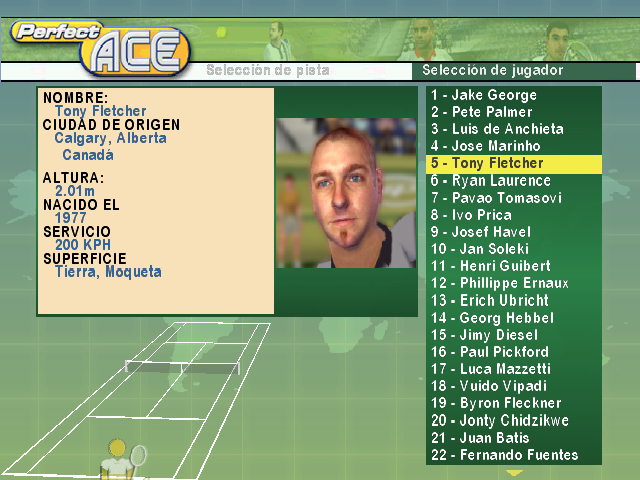 Primero, quiero aclarar que el juego está en la resolución 640x480 porque no existe posibilidad de aumentar su resolución, lo intenté con dgvoodoo2 y no pude :(. Si alguien sabe utilizar dgvoodoo2 para aumentar la resolución, agradecería que me ayuden por favor. Bueno, me encantó que tengamos un montón de tenistas para elegir, cabe aclarar que NO SON tenistas reales, tristemente, creo que es una CLARA copia del Full Ace, aún así está fenomenal XD.
Cada tenista tiene sus características, por ejemplo en que superficie son mejores, la altura, la velocidad del servicio, y algunos datos personales, super bien porque así deben escoger dependiendo del terreno en dónde van a jugar, o si quieren a alguien más alto y lento, o un poco más bajo pero más ágil, son cuestiones de gustos, eso sí, las fotos de los tenistas son un poco HORRIBLES JAJAJAJA.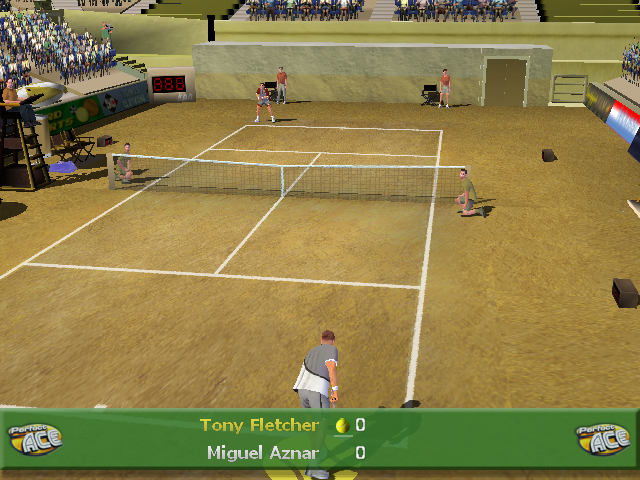 POR FAVOR, NO ME MATEN POR VER UN JUEGO TAN PIXELADO... Gráficamente me parece muy bonito el juego, tiene buenas físicas para el tiempo que tiene, lol... Eso sí, se ve feo por lo que ya les comenté, pero estoy seguro que en una buena resolución los gráficos mejorarían 100 veces más. Las físicas, algo que es muy importante en juegos dónde los personajes están tan cerca, haha. En general me parecen bien, son realistas y los tenistas se mueven cool, la pelota igual, los raquetazos también, creo que es una de las mejores cosas que tiene Perfect Ace sin duda alguna.
Me fascinó la opción de jugar torneos y competiciones, son muy realistas y entretenidas a la vez, algo que debo criticar un poco es la dificultad, Perfect Ace tiene 3 dificultades; fácil, normal y difícil. Fácil es demasiado fácil, así seas principiante ganarás. Normal no parece normal, es una dificultad un poco intermedia pero aún así con 2 horas de juego puedes superarlo sin problema alguno, Díficil es una dificultad muy difícil, entonces... No entiendo porque no existe un balance entre las tres, son muy extrañas las dificultades, aún así con más tiempo en el juego espero que difícil se vuelva un buen contrincante para mi.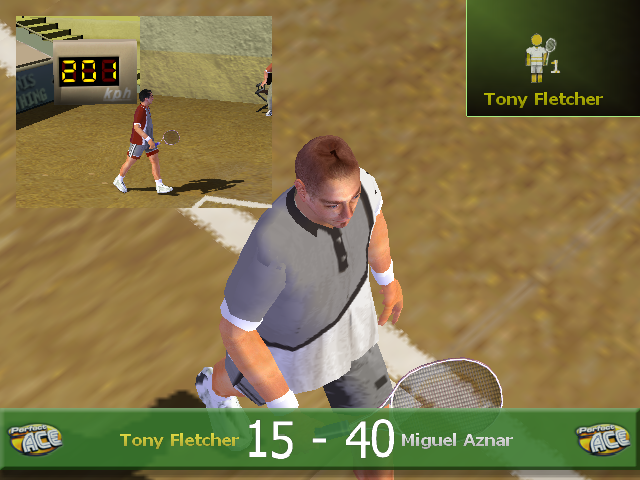 Algo que me encantó y le da mucha más vida al juego, son los tipos de tiros, sí. Existen 4 tiros distintos, y podemos regular la potencia con la pulsación de la tecla, si presionamos por 3seg sería la máxima potencia, pero si en cambio damos solo un toque el juego entenderá que quieres hacer un tiro corto y en la gran mayoría de ocasiones lo hace y te puedes beneficiar mucho de ello. También con las flechas de movimiento podemos elegir hacia donde mandar la pelota, o sea, luego de bastantes horas jugando te das cuenta que te has convertido en un puto pro, literalmente puedes hacer jugadas magistrales, incluso el juego te lo dice, entonces en ese punto de jugabilidad Perfect Ace tiene 10/10.
La verdad no sé que más decirles, es un juego divertido y su punto fuerte es jugar con tus amigos, no sé si alguna vez han jugado FIFA o Pes con sus amigos, bueno, es exactamente lo mismo, y puede llegar a ser un poco más emocionante, ya que el tenis es más rápido que el fútbol, y solo depende de tus habilidades, es un 1vs1 entonces es el juego perfecto para ese amigo tuyo que siempre pone excusas por perder, haha. Si lo prueban solo disfrútenlo, y en cuanto puedan inviten a un amigo, me lo agradecen luego. Gracias por leer hasta aquí, saludos!
Todas las imágenes son mías.
---
---