Enciende tu abdomen con esta rutina./ 🔥🔥Ignite your abs with this routine.
---
Feliz inicio de semana querida comunidad de full deporte; el día de hoy quiero compartir una efectiva rutina abdominal que pueden realizar desde sus hogares, hoy me enfoque en trabajar mi zona media, realizando movimientos intensos que ayudan a quemas grasa y tonificar toda esa zona, son 4 movimientos en 4 series con repeticiones de 20 cada unos, dejando un lapso de descanso de 10 segundos por ejercicios, los ejercicios realizados son: Abdominales combinados con crunch, Plancha lateral, Vsit con rotación, Plancha en T; los invito a ver mi rutina abdominal que les aseguro que es 100% efectivo para conseguir ese abdomen deseado.
Happy start of the week dear community of full sport; today I want to share an effective abdominal routine that you can perform from home, today I focus on working my middle area, performing intense movements that help burn fat and tone the entire area, are 4 movements in 4 sets with repetitions of 20 each, leaving a rest period of 10 seconds per exercise, the exercises performed are: Abdominals combined with crunch, Lateral Plank, Vsit with rotation, T Plank; I invite you to see my abdominal routine that I assure you is 100% effective to get that desired abdomen.
---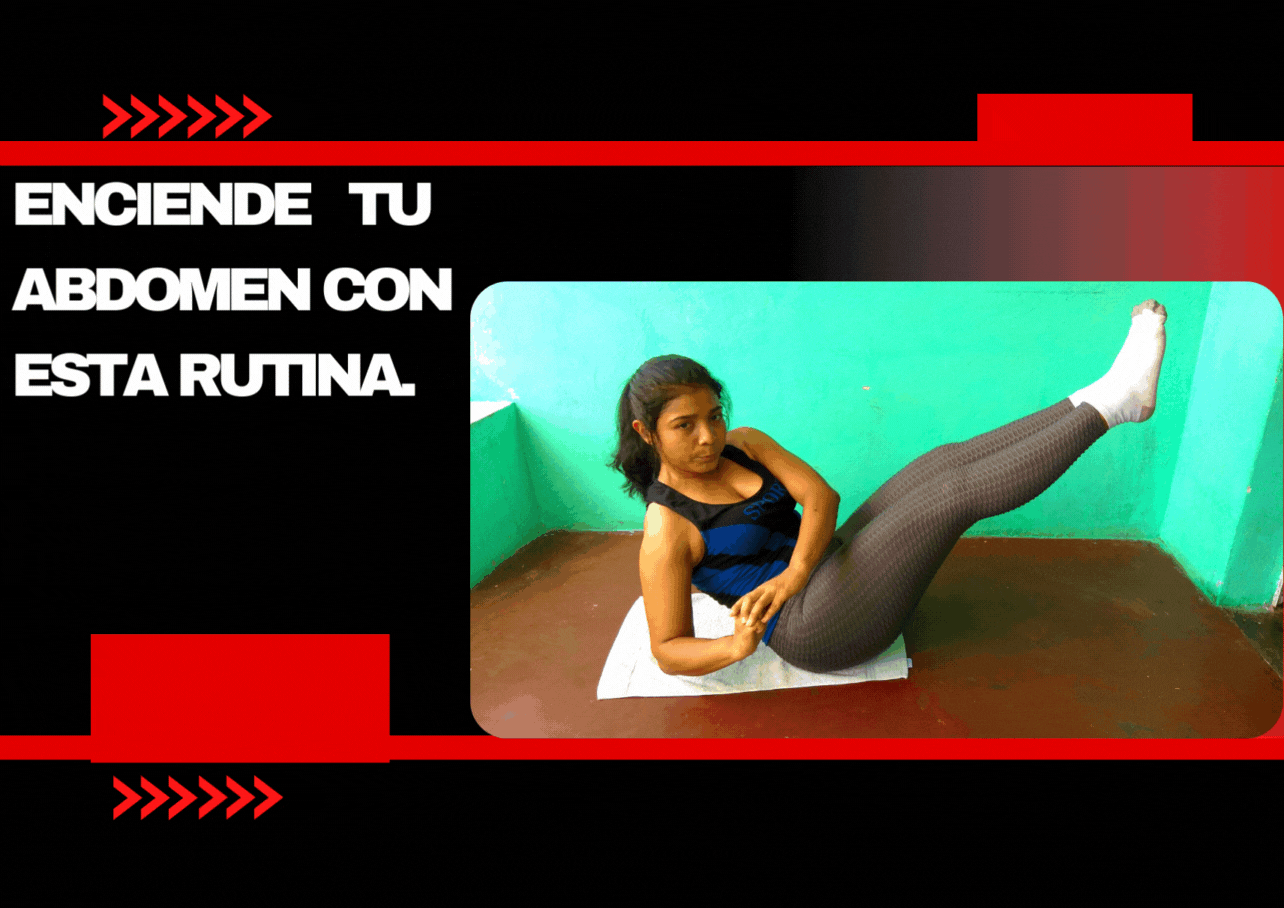 ---

---
Rutina abdominal./ Abdominal routine.
---
Primer movimiento abdominales combinados con crunch./ First movement crunches combined with crunch.
---
En el primer movimiento comprimí mi abdomen y eleve mis rodillas al nivel del pecho luego extendi mi piernas a 45 grados, este ejercicio los realice en repeticiones de 20.
In the first movement I compressed my abdomen and raised my knees to chest level then extended my legs to 45 degrees, this exercise was performed in repetitions of 20.
---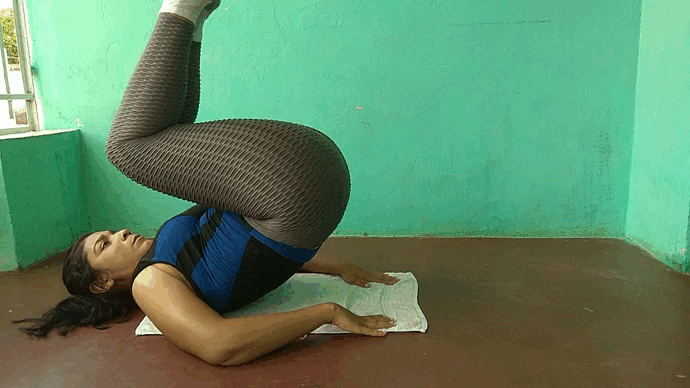 ---
Segundo movimiento plancha laterales./ Second movement lateral plank.
---
El segundo movimiento es muy intenso ya que se trabaja con plancha baja deslizando las caderas de un lado al otro, comprimiendo el abdomen y manteniendo estabilidad, este ejercicio ayuda a trabajar los oblicuos.
The second movement is very intense since it works with low plank sliding the hips from one side to the other, compressing the abdomen and maintaining stability, this exercise helps to work the obliques.
---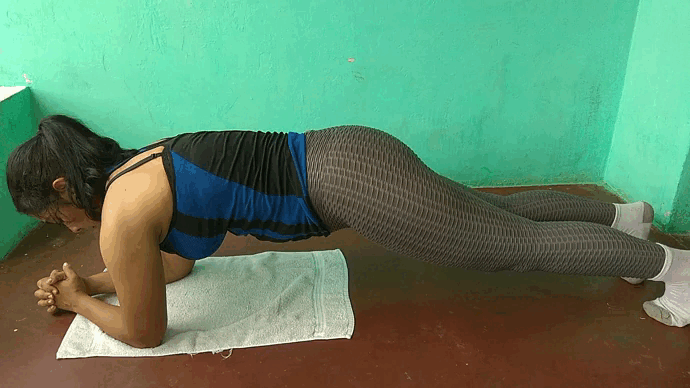 ---
Tercer movimiento Vsit con rotación./ Third movement Vsit with rotation.
---
El tercer movimiento lo realice extendiendo mis piernas a 90 grados y mantuve el tronco derecho, luego le di rotación de ambos lados en repeticiones de 20.
The third movement I performed by extending my legs to 90 degrees and kept my trunk straight, then rotated on both sides in repetitions of 20.
---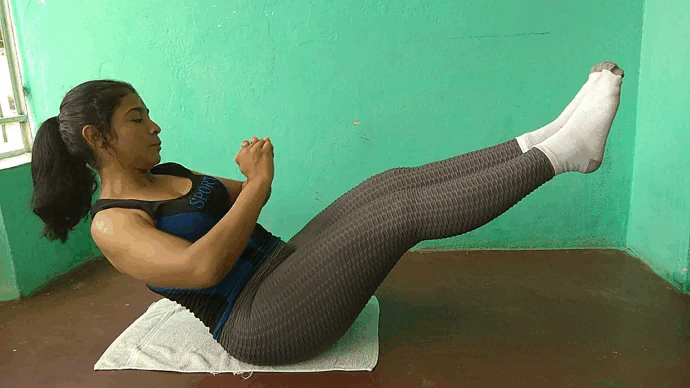 ---
Cuarto movimiento plancha en T./ Fourth movement T-plank.
---
En el ultimo movimiento tuve una mayor intensidad en mi abdomen ya que trabaje plancha baja lateral extendiendo el brazo hacia arriba luego colocándolo debajo de mi dorso; manteniendo equilibrio total realizando repeticiones de 20.
In the last movement I had a greater intensity in my abdomen since I worked on the low lateral plank by extending my arm upwards and then placing it under my back; maintaining total balance by performing repetitions of 20.
---

Mis amigos de full deporte, este fue mi primer entrenamiento de la semana quemando grasa y tonificando mi abdomen, le compartí 4 movimientos fácil pero intensos que pueden realizar desde sus casa, siempre recordándoles calentar muy bien la zona que van a trabajar y dejar un descanso entre ejercicios de 10 segundo; buenos sin extenderme mas nos vemos en otro post.
My friends of full sport, this was my first workout of the week burning fat and toning my abdomen, I shared 4 easy but intense movements that you can perform from home, always remembering to warm up well the area you are going to work and leave a rest between exercises of 10 seconds; good without extending more see you in another post.
---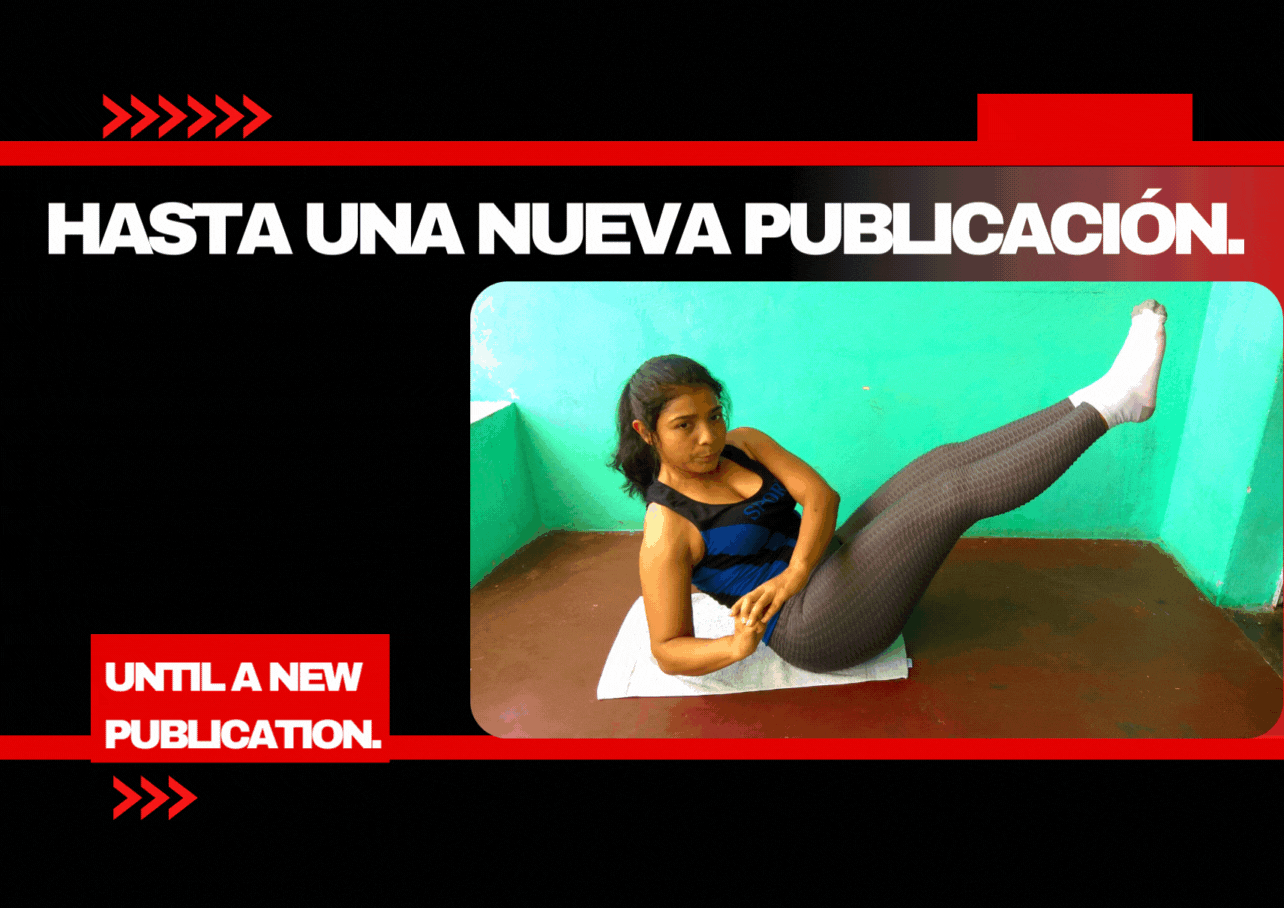 ---
Video realizado desde teléfono Alcatel idol. / Video made from Alcatel idol phone.
Videos convertidos en gifs enlace
Separadores y ediciones hechas en Canva. / Separators and editions made in Canva.
---

---
---