Mamma mia!, "La Azzurra" se queda nuevamente sin mundial [ESP - ENG]
Hola a toda la comunidad de Full Deportes, el día jueves 24 de Marzo, sucedió algo catastrófico para el futbol italiano, la campeona de Europa se queda fuera del mundial por segunda ocasión consecutiva frente a Macedonia de Norte, analizaremos el partido y la situación que está viviendo la Azzurra.
Hello to all the Full Deportes community, on Thursday, March 24, something catastrophic happened for Italian soccer, the European champion is out of the World Cup for the second consecutive time against North Macedonia, we will analyze the match and the situation that the Azzurra is living.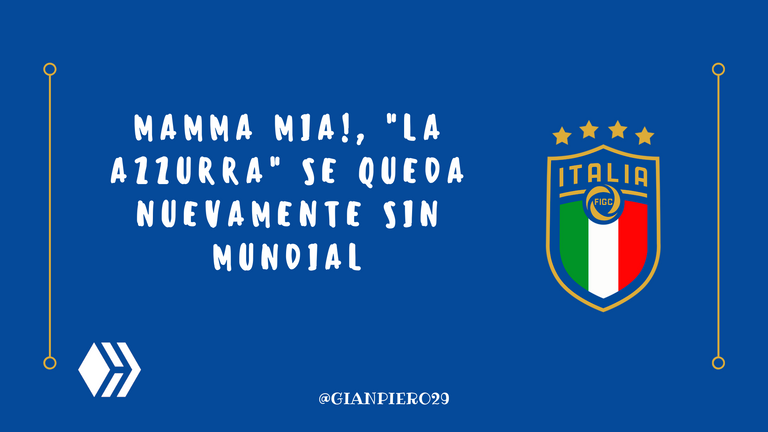 Portada hecha por mí, utilizando la herramienta Canva // Cover made by me, using Canva tool
---
Luego de ganar la pasada Eurocopa, Italia partía como favorito para sellar su participación al próximo mundial Qatar 2022 como líder de grupo, pero una serie de malos resultados en los últimos partidos de eliminatoria la bajaron a la segunda posición por diferencia de goles, lo que lo obligaba a jugarse la vida en la repesca mundialista para asegurar una plaza. En el partido Italia se mostró bastante superior a una Macedonia del Norte que aguantó con garra todos los ataques de la selección italiana que jugó con todo desde el primer minuto y que, aunque tuvo algunas muy claras, no pudo convertir, mientras que Macedonia del Norte aprovechó la última del partido para sentenciar la eliminatoria y jugarse la clasificación frente a la Portugal de Cristiano Ronaldo.
After winning the last European Championship, Italy was the favorite to seal its participation in the next World Cup Qatar 2022 as group leader, but a series of bad results in the last qualifying matches dropped them to second place on goal difference, which forced them to play for a place in the World Cup play-offs. In the match Italy proved to be far superior to North Macedonia, who held with grit all the attacks of the Italian team that played with everything from the first minute and, although they had some very clear ones, they could not convert, while North Macedonia took advantage of the last one of the match to seal the elimination and play the qualification against Cristiano Ronaldo's Portugal.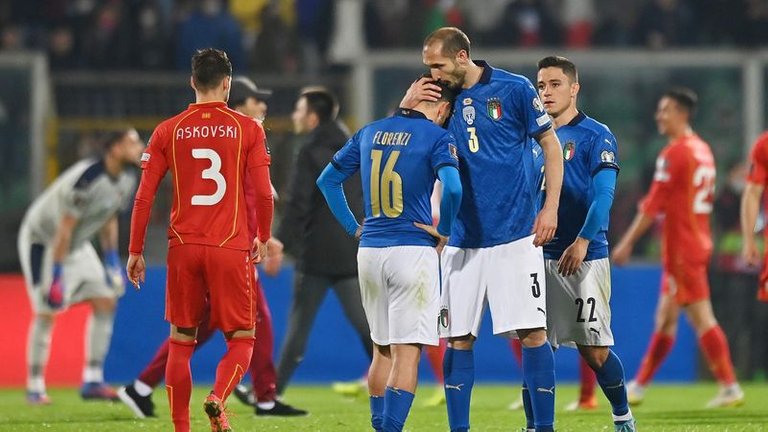 Fuente // Source
---
Este problema de goleo de la Azzurra lo viene acarreando hace bastantes años, la falta de un delantero de buen nivel, como aquellos de épocas pasadas como Alessandro Del Piero, Franchesco Totti o Roberto Baggio, personajes como Inmobile, Insigne, Keane y Belotti han ocupado los puestos del ataque, pero ninguno ha podido mostrar la capacidad goleada que presentan en sus clubes con la selección, el cual fue evidenciado totalmente en el empato sin goles en el último partido de la eliminatoria frente a Irlanda del Norte.
The Azzurri's goal-scoring problem has been going on for many years, the lack of a good level striker, like those of past eras such as Alessandro Del Piero, Franchesco Totti or Roberto Baggio, characters like Inmobile, Insigne, Keane and Belotti have occupied the attacking positions, but none has been able to show the goal-scoring ability they have in their clubs with the national team, which was fully evidenced in the goalless draw in the last qualifying match against Northern Ireland.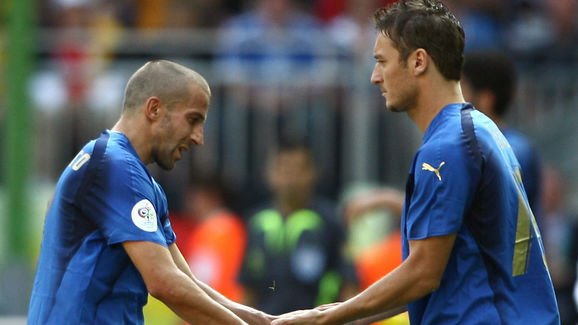 Fuente // Source
---
Algunos culpan a Mancini por la falta de experiencia en su convocatoria para estos compromisos tan importantes, otros a los penales fallados por Jorginho en las últimas fechas de las eliminatorias que se tradujeron en la perdida de algunos puntos bastante valiosos y que fueran significado la clasificación directa, pero esto es una situación que, bajo mi opinión, se veía venir, la falta goleadora, junto con la dificultad para ganar los compromisos "sencillos" son prueba del duro momento que pasa selección y el futbol italiano en general, donde, en la mayoría de clubes importantes como Juventus, Inter, Milan o Napoli escasean los futbolistas italianos.
Some blame Mancini for the lack of experience in his call-up for these important matches, others blame the missed penalty kicks by Jorginho in the last qualifying rounds that resulted in the loss of some very valuable points that would have meant the direct qualification, but this is a situation that, in my opinion, was coming, the lack of goal scorer, together with the difficulty to win the "easy" matches, are proof of the hard moment that the national team and Italian football in general are going through, In my opinion, the lack of goal scorers, together with the difficulty to win the "simple" matches are proof of the hard moment that the national team and Italian soccer in general are going through, where, in most of the important clubs like Juventus, Inter, Milan or Napoli, there is a lack of Italian players.
Fuente // Source
---
4 años después de aquella eliminación por parte de Suecia, la Azzurra se vuelve a ver en la misma situación, pero quizá con sabor más agrio que la anterior, sin duda alguna un fuerte golpe para la selección y todos los hinchas, pero ahora solo queda mirar hacia al frente y comenzar a trabajar en un proyecto que, a mi parecer, aún le falta mucho, ¿Qué creen que le falte a Italia para volver a ser aquella temida selección campeona de Alemania 2006?
4 years after that elimination by Sweden, the Azzurri are once again in the same situation, but perhaps with a more sour taste than the previous one, undoubtedly a heavy blow for the national team and all the fans, but now all that remains is to look ahead and start working on a project that, in my opinion, still lacks a lot. What do you think Italy is missing to return to being the feared champion team of Germany 2006?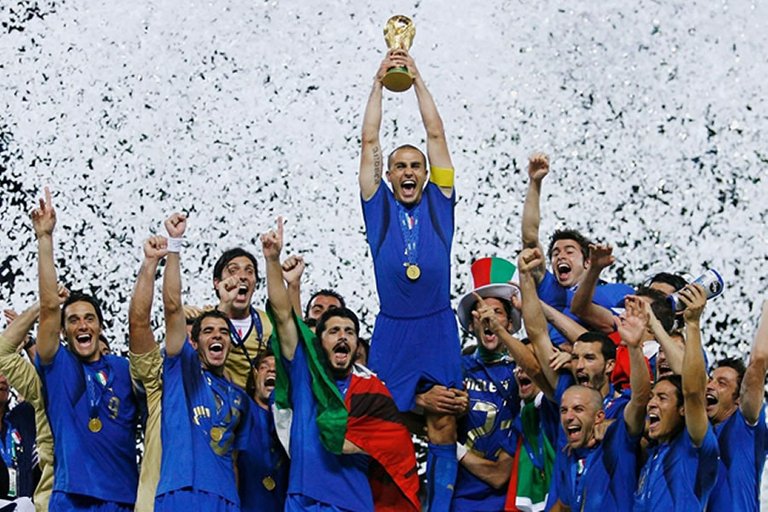 Fuente // Source

Muchas gracias a todos por leer, este fue mi post de hoy, nos vemos en otra ocasión, saludos.
Thank you all very much for reading, this was my post today, see you another time, greetings.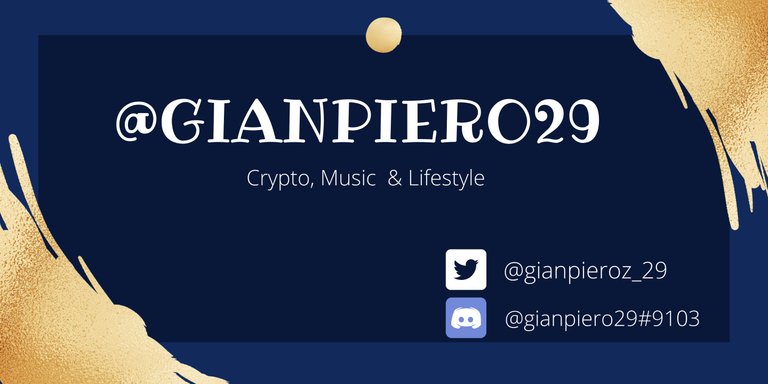 ---
---