[🇪🇸-🇺🇸] Learning to play baseball
Hola a todos mis amigos de esta maravillosa 😊 comunidad. #Hive
Hello to all my friends of this wonderful community.
Hace aproximadamente un mes inscribimos a mi hijo khael en clases de beisbol , mi esposo tenia mucho tiempo queriendo inscribirlo pero por la pandemia no habian podido iniciar las clases.
About a month ago we enrolled my son Khael in baseball classes, my husband had been wanting to enroll him for a long time but because of the pandemic he had not been able to start classes.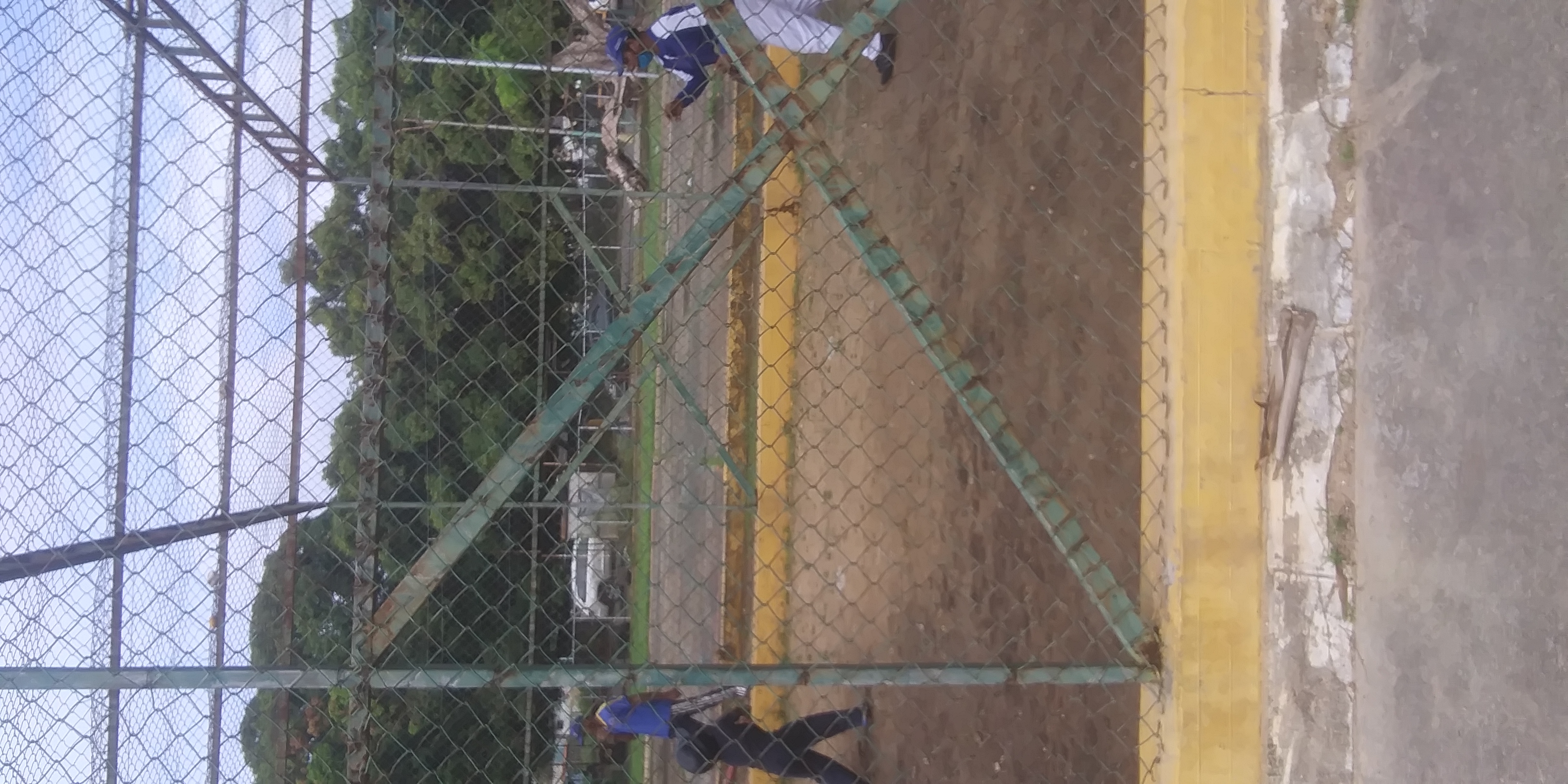 Les había contado un poco de lo terrorifico que fue el primer dia, llego quejandose que no queria asistir mas .
Pero poco a poco fui ahondando en el tema, para entender porque su negación al deporte a primera instacia , y el me comentaba que era porque el no sabia como jugarlo. Asi que su queja era totalmente valida , la verdad es que nosotros nunca le mostramos ni siquiera un partido en la television , para que pudiera entender el juego .
I had told them a little of how terrifying it was the first day, he arrived complaining that he did not want to attend anymore.
But little by little I was delving into the subject, to understand why his refusal to the sport at first instance, and he told me that it was because he did not know how to play it. So his complaint was totally valid, the truth is that we never even showed him a game on television, so that he could understand the game.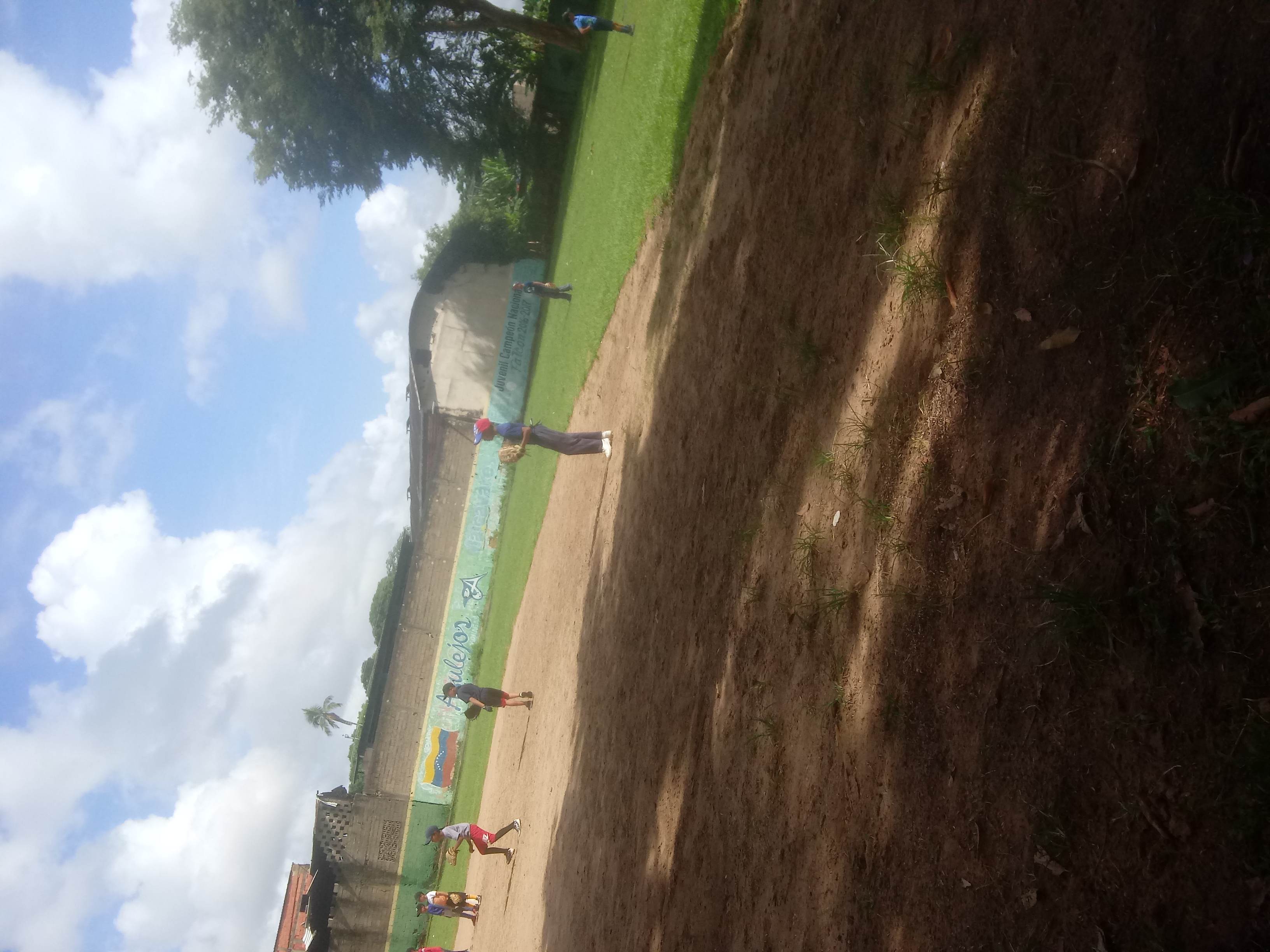 Y khael es sumamente competitivo , asi que me imagino , que al ver que sus compañeros hacian bien los ejercicios el se frustraba de cierta manera , ademas que todavia estan descubriendo si puede usar las dos manos para batear y lanzar , por que el en su vida diaria es zurdo , hace todo con la mano izquierda , pero al parecer en el beisbol si eres ambidiestro es mejor .
And Khael is extremely competitive, so I imagine that when he saw that his teammates were doing well in the exercises he got frustrated in a certain way, plus they are still discovering if he can use both hands to bat and pitch, because in his daily life he is left-handed, he does everything with his left hand, but apparently in baseball if you are ambidextrous it is better.
Porque te permite desenvolverte mejor y tener mayor destreza , de todas formas siempre le digo al entrenador que el es zurdo .
Entonces con este dilema de no saber jugar , mi hijo se excusaba para no querer ir a beisboll , pero por algo somos sus padres , asi que decidimos actuar inteligentemente y compramos un bate de plastico y unas pelotas para poder practicar en casa .
Because it allows you to perform better and have greater dexterity, anyway I always tell the coach that he is left-handed.
So with this dilemma of not knowing how to play, my son made excuses for not wanting to go to baseball, but we are his parents for a reason, so we decided to act wisely and bought a plastic bat and some balls to practice at home.
Y asi lo comenzamos a hacer y de repente fue más sencillo , porque el estaba dispuesto a jugar con su papá , y asi lo conquistamos .
En la tercera practica ya tenia una idea de como pararse , y cuando le decia ponte en posicion el entrenador ya entendia un poco . Aun así se salio varias veces del entrenamiento para pedirme agua antes de tiempo y vigilar donde estaba sentada .
And so we started to do it and suddenly it was easier, because he was willing to play with his dad, and that's how we conquered him.
By the third practice he already had an idea of how to stand, and when I told him to get in position the trainer understood a little bit. Even so he went out of practice several times to ask me for water ahead of time and to watch where I was sitting.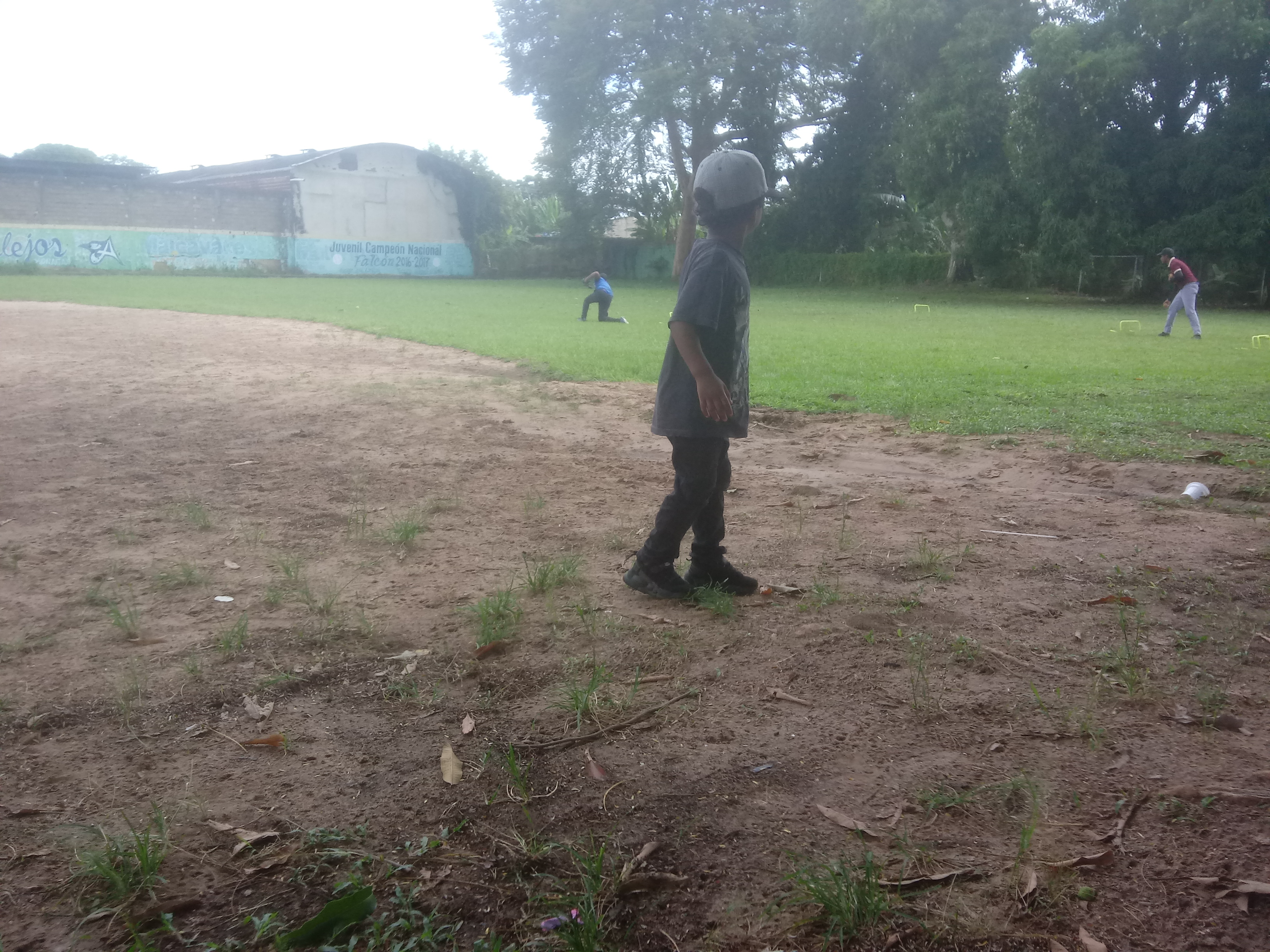 El duro una semana que no asistio al entrenamiento, porque tenia una poco de malestar de gripe ,y como debemos ser cuidadosos consideramos que no debiamos llevarlo , asi que solo practico en casa.
Pero esta semana fue muy diferente , tenia otra actitud , antes de bajarse del carro hablamos con el sobre el hecho de no salirse de los entrenamientos para tomar agua hasta que el profesor autorizara y el dio su palabra de que no saldria sin autorizacion .
He was absent from training for a week, because he had a bit of flu sickness, and as we must be careful we considered that we should not take him, so he only practiced at home.
But this week was very different, he had a different attitude, before getting out of the car we talked to him about not leaving the training to drink water until the teacher authorized it and he gave his word that he would not leave without authorization.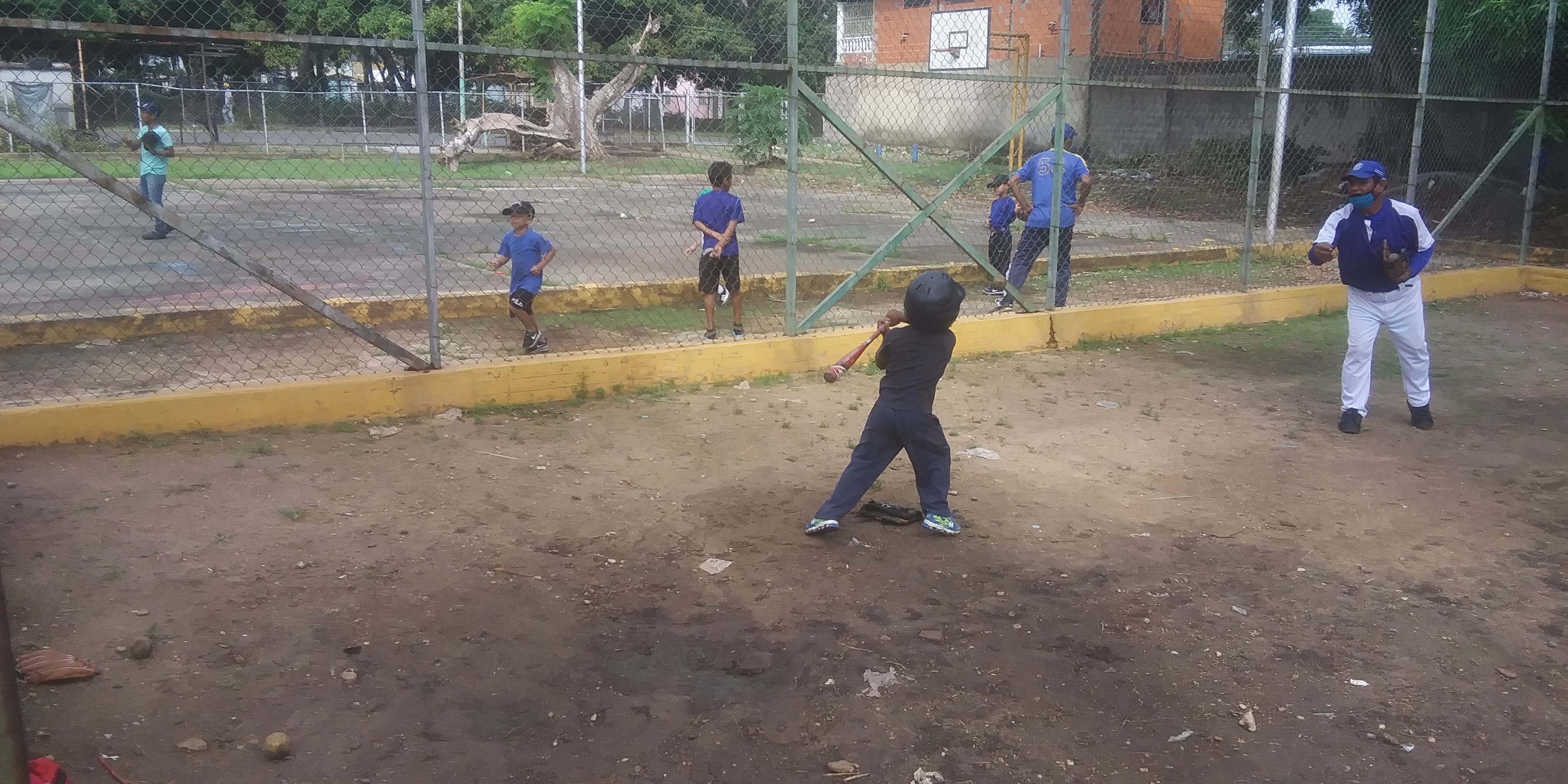 De verdad me siento muy orgullosa de el , a pesar que tiene solo 4 años el cumplio su palabra , no se salio ni un solo instante del entrenamiento .Tambien lo vi mas concentrado, tanto asi que logro batear tres veces la pelota en el entrenamiento , mi corazon salto 😍de alegria.
I really feel very proud of him, even though he is only 4 years old, he kept his word, he didn't leave the training for a single moment, I also saw him more concentrated, so much so that he managed to hit the ball three times in the training, my heart jumped with joy.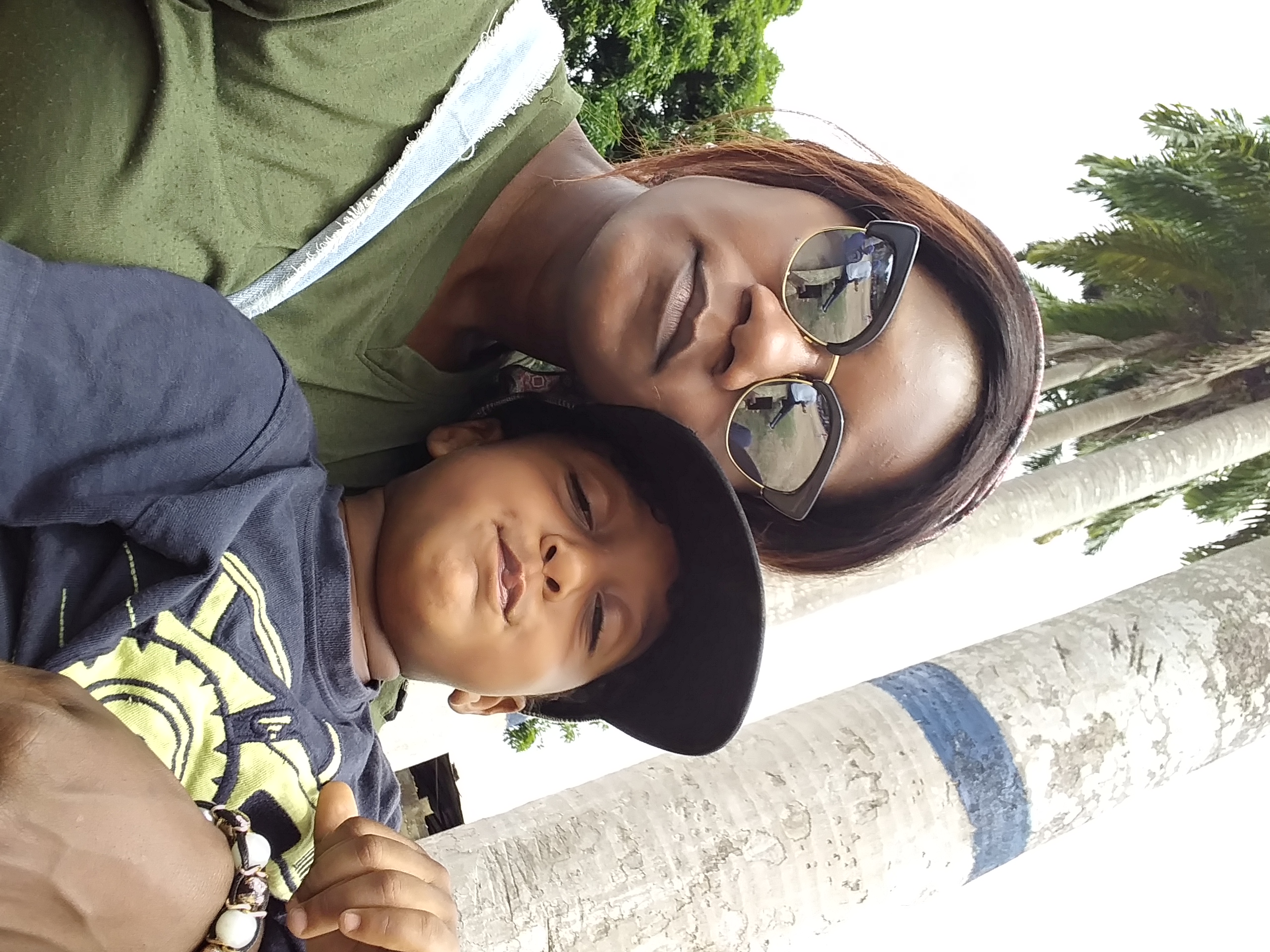 Cuando termino de entrenar lo felicite por su gran trabajo en el entrenamiento , tambien le di muchos besos y abrazos jajajaja . y aprovechamos luego de las prácticas de ver un partido que se estaba dando en el estadio de la categoria que le sigue al grupo de el , allí su papa y yo le explicamos un poco y bueno es un trabajo poco a poco para que logre entender con claridad .
Todavia estamos en proceso de evaluacion para determinar su afinidad con el deporte , mientras tanto le enseñamos con todo el amor del mundo .
When he finished training I congratulated him for his great work in training, I also gave him lots of kisses and hugs hahaha . and we took the opportunity after practice to watch a game that was taking place in the stadium of the category that follows the group of him, there his dad and I explained a little and well it is a little by little work for him to understand clearly.
We are still in the process of evaluation to determine his affinity with the sport, meanwhile we teach him with all the love in the world.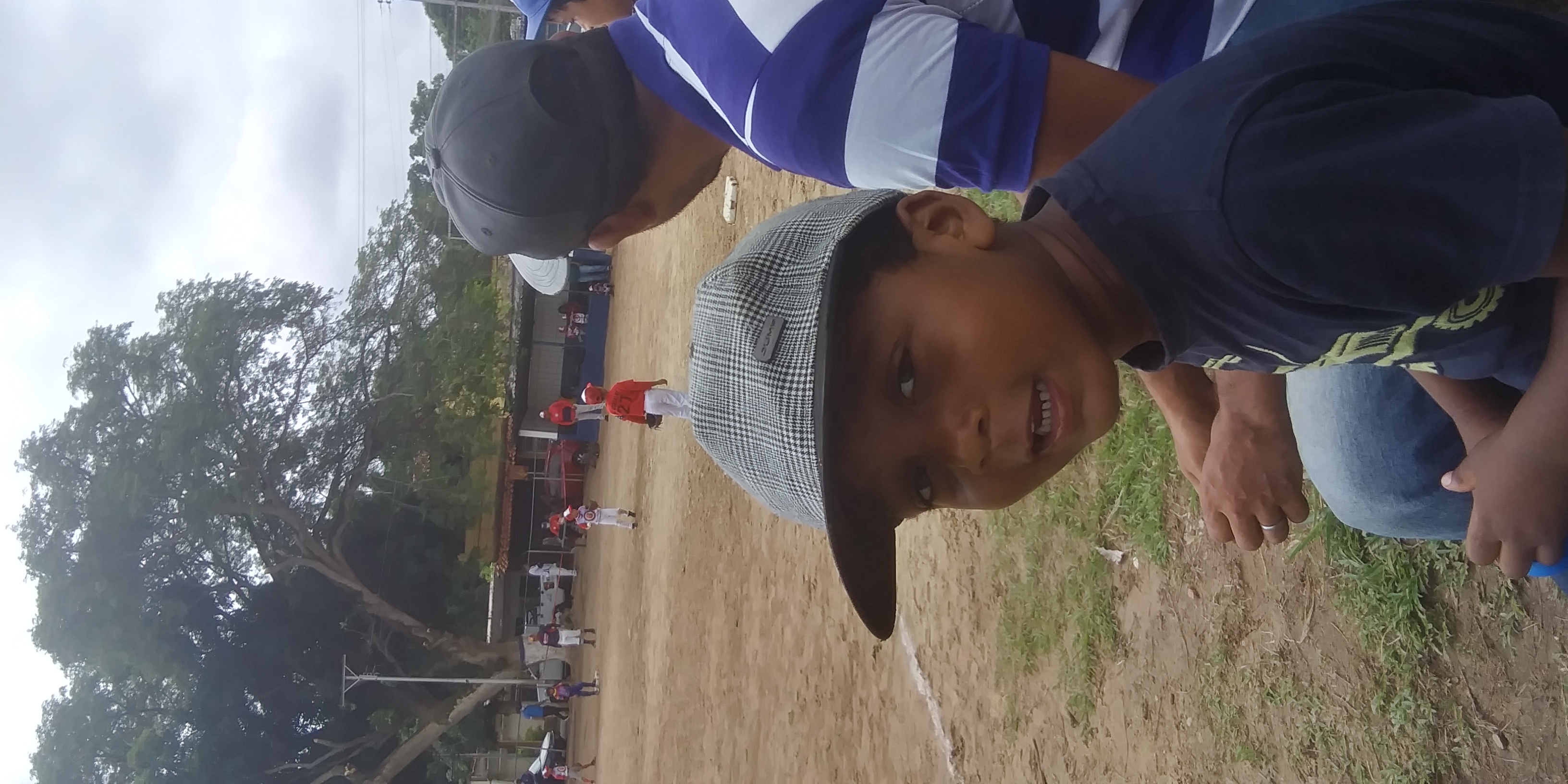 ---

Gracias por tu tiempo en leer mi experiencia de maternidad .
Thank you for your time in reading my maternity experience.
Todas las fotos son de mi autoria
Banner realizado con Canva
Trasuccion realizada con Deep.Translator
All photos are my own
Banner made with Canva
Translated with www.DeepL.com/Translator`
---
---