I Don't See Them Losing.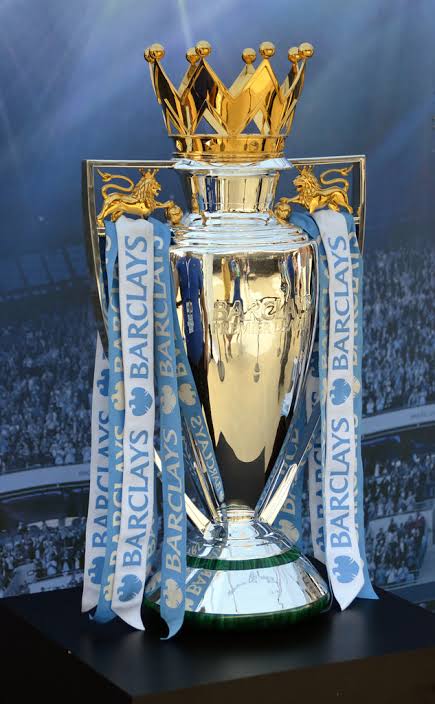 Image Source
---
I know it's a bold statement but with the way Manchester City tore apart Leeds United, what I have suspected all along is what would happen and that is, this season would go to the end with both teams switching positions before Manchester City would finally take it. The same thing happened many years ago when Manchester United won the league with Liverpool chasing them till the last day. I think Manchester United won by 2 points back or a point back then.
We are about to see a repeat of this for this season because I don't see both teams dropping any points as the season is coming to a close. As I said, it's a bold statement and I know better that in the Premier League, nothing is certain but these two teams are too good that even on their off days, they would get the result.
Liverpool played with a changed lineup yesterday and if not for the series of misses they had, they would have won Newcastle United by at least 3 goals with Sadio Mane's miss the obvious out of the lot. Liverpool squeezed out the result even with some of their key players on the bench as they prepare for the second leg encounter with Villarreal.
Manchester City did the same with their key man; Kevin De Bruyne on the bench and Guardiola decided to rest his players against their heavyweight clash with Real Madrid. The beauty of Manchester City team is that they can afford to rest players and they would still be as efficient as they have always been. This is why I am making the bold statement that they would win the title this season. Liverpool might temporarily go up when they play first before City plays but they would always come back to take their place because they have been in this position before and the pressure in the Premier League is something they can cope with even if they won't be able to cope with that of the Champions League.
I don't ever want to take on Manchester City at any time but the worst time to play them is when the season is going to an end because they would always be in devastating form as we have seen how players who weren't even playing so much getting more minutes now and they have something to prove which makes them hungry. We can see that with Gabriel Jesus who has managed to score 6 goals already in a week. The best time to play City and watch them drop points would be at the beginning of the season or midway through.
I feel Manchester City play so well with pressure because there was a time they were 11-14 points clear and they were dropping points before Liverpool closed the gap to what it is right now; a point. Now that they have to look over their shoulders and their players coming to form at the right time, I don't see them dropping any point before the end of the season and this is my honest opinion.
They have a better run-in till the season ends. They are to play Newcastle United, Wolves, West Ham and Aston Villa for their last 4 games. Apart from Newcastle United who might want to give them a problem, I don't think they would have any issue with the others who are already safe in the league. It depends on David Moyes' team if they are still in the Europa League final, then I can say that they won't pose much threat to Manchester City.
Liverpool wasted so many chances to put the game to bed against Newcastle and I don't think that would be an issue for Manchester City. They would win Wolves too, even though they are a decent team. As I said, I am making a bold statement because I have seen how impressionable this team can be.
Manchester City won't drop points... Liverpool keeps giving them a run for the title too. Both are pushing each other and I see both of them doing this till the end of the season. The title would be won by tiny details and I expect Manchester City to top that.
Cheers.
Gingered Up! ❣️
---
---