This Season Is One Of A Kind.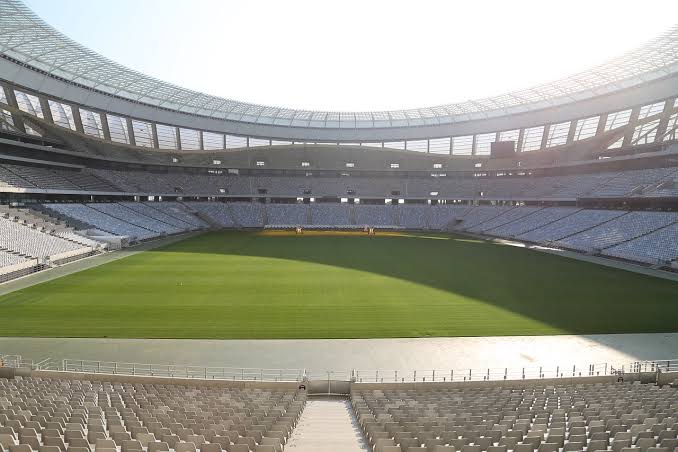 Image Source
---
This English Premier League season is one of a kind. We are used to the pressure, the twists and turns, in addition to the upsets where a lower placed team would put a dent in the dreams of others. We call them spoilers; they have nothing to lose but would rather stop you in your path.
We have had our fair share of these upsets during the season and no disrespect to Arsenal, I just didn't see them winning that match yesterday after the kind of form they have been subjected to lately. Chelsea got humbled and even though they have a firm grip on 3rd place, it's fair to say that Arsenal is back in the hunt.
With the team Arsenal put out yesterday, I expected them to get beaten by Chelsea, especially for those who watched Chelsea's performance against Real Madrid. If I was a gambling man, I would have lost my bet yesterday with how Arsenal won against Chelsea with no complaints by 2-4. Chelsea played at home but Arsenal showed them who is the boss in their yard in the London Derby. What a day to be for Arsenal fans. They have not only staked their claim on the top 4, but they would also be confident as they would take on Manchester United next.
Winning the game that Arsenal won against Chelsea, they would have no fear in taking on the shaky Manchester United and I expect Arsenal to win. I've stopped living in a fool's paradise expecting Manchester United to sneak into the top 4 at the last minute. It's never going to happen.
This is a surprising season and at a point, West Ham staked their claim on the top 4. How the times have changed when we only have Manchester United, Manchester City, Liverpool, Arsenal and Chelsea fighting for the top 4 with a good outside chance for Tottenham too. Looking at the table, everyone can see that this is a very strange season just like the one we had when Leicester City won the league.
Chelsea are lucky they have gained enough ground before now else they would be dragged into the top 4 race and if they are not careful, maybe they would be dragged into it and that would be another shocker of the season. Everyone keeps dropping points and changing positions. Arsenal dropped off after staying in 4th for a while. Manchester United enjoyed it also for 2 weeks or so. Tottenham is back there now. Chelsea led the table for a while too. Liverpool has been juggling between 1st and 2nd and City at a point led the table with massive points and now, it has been cut down to just 1 point.
It's a strange season and I don't know what will happen by the end of the season. Tottenham can get that top 4, so can Arsenal get it too and we are at the crucial end of the season when any point you gain would matter but you can't afford to drop points. Manchester City knew this which was why they beat Brighton by 3 goals to nothing. They can't afford to slip up and they have a better run-in than Liverpool, so they can't afford to be ridiculed by lesser teams. Brighton won Arsenal and Tottenham but couldn't repeat the feat against Manchester City. This shows the level of determination and the gulf in class between Manchester City, Liverpool and the rest of the teams.
I can't confidently beat my chest to say the person to win the league but with the run-in both teams have, I would say Manchester City would win it. If Arsenal can beat Manchester United next, then I would take them seriously to knock away their arch-rival; Tottenham from 4th place. We all know that Tottenham is another inconsistent team. When Son and Kane couldn't play their games, they struggle to win anything.
I love that the power of domination is being lost in the English Premier League, whether by lack of direction from some teams like Manchester United or because others are buying quality rather than quality, this is the kind of trend I also want to see next season. Nothing should be certain and I don't mind seeing a new shaped top 4 next season with Arsenal, Tottenham, West Ham and Liverpool even though that can never happen.
This season has treated us to a lot of emotional uncertainties. Just when we think this is how things would go, we get the reality check and permutations start hahahahahaha. I am enjoying the ride as it comes even though my team is drowning with no lifeguard yet in place to put them back in contention for the ride.
Cheers.
Gingered Up! ❣️
---
---