My Actifit Report Card: April 30 2023
I am basically healthy and rarely get sick. But I am not very good only on bad weather days like today. Sometimes I get a headache and can't move as much as I would like. During the day today, I told my sons not to wake me up because I wanted to sleep for a while and lay down, but I couldn't sleep at all because they kept talking to me and jumping on me.
私は基本健康体で病気もあまりしないほうですが、今日みたいな天気の悪い日だけはどうも苦手で、頭痛がして思うように動けなくなることがあります。日中、息子たちには「ちょっと眠りたいから起こさないで」と言って横になったのに、何やら話しかけてきたり飛び乗ってきたりで全く眠れず…。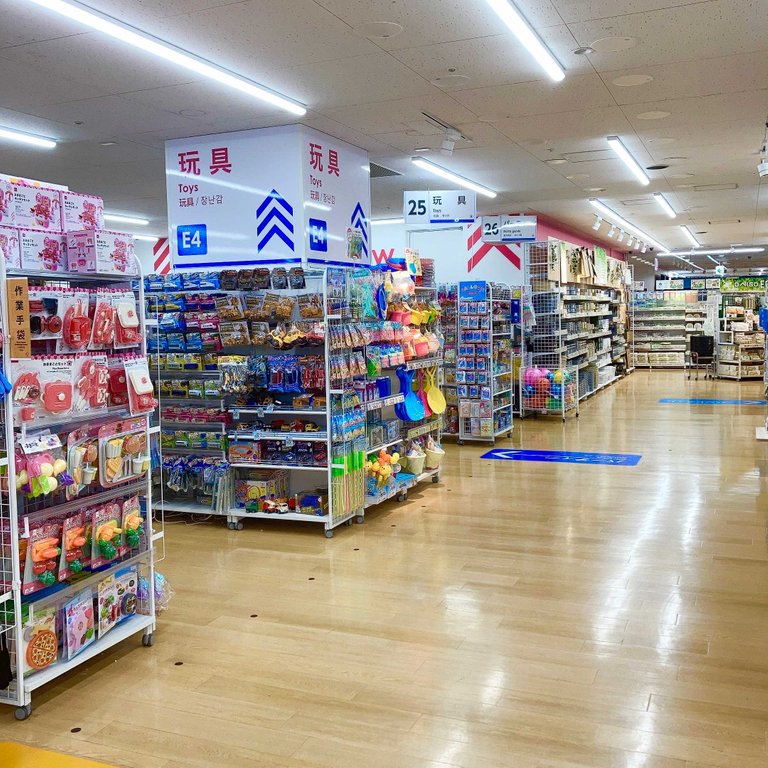 My head was still throbbing and aching at night and not getting better, so I decided to take the plunge and go for a walk. I had just been thinking about getting a touch pencil for my iPad...because lately I have been wanting to try drawing pixel arts on my iPad.
夜になっても頭はズキズキと痛み良くならないので、思い切って歩きに出ることにしました。ちょうど、iPad用のタッチペンシルを欲しいと思っていたところだったので…というのも最近、iPadでドット絵を描いてみたいなと思っているんです。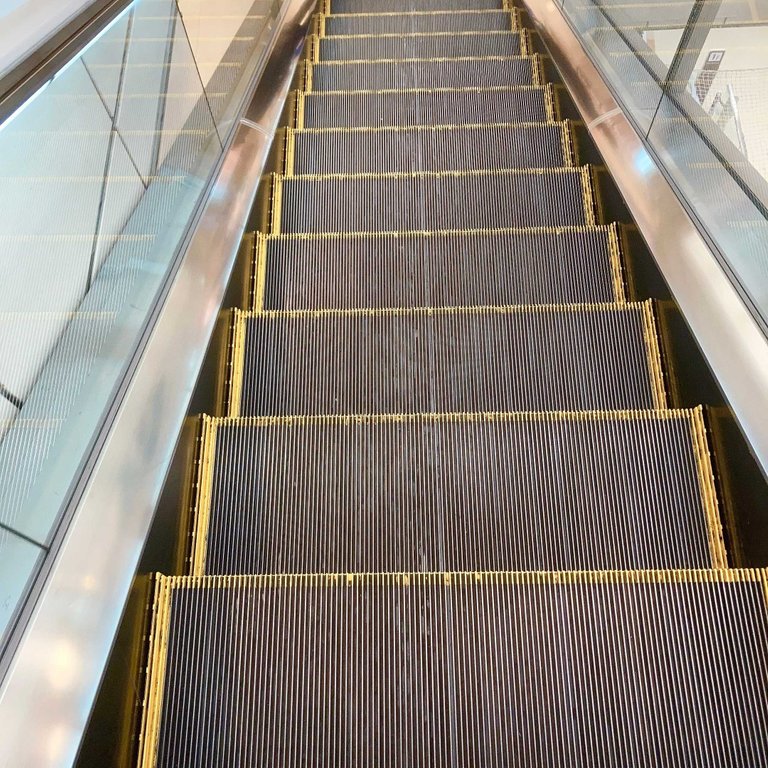 Although the air was slightly damp after the rain, the night breeze was pleasant, and after walking for a while, the headache was hardly noticeable.
雨上がりで若干ジメッとした空気ではありましたが、夜風は気持ちよく、歩いているうちに頭痛はほとんど気にならなくなりました。
My destination was "DAISO" in front of the station, a famous 100 yen store in Japan. Most consumables and children's stationery can be bought here. I appreciate that they put up a sign saying that it is OK to take pictures and share via SNS, because I can take pictures without worrying. In addition to touch pencils, I bought alcohol wipes and big laundry pin for futon.
目的地は、駅前の「DAISO」。消耗品や子どもの文房具は大抵ここでそろいます。撮影とSNSによるシェアOKと、貼り出してくれているのは助かります。タッチペンシルの他、アルコールティッシュとふとんばさみを買いました。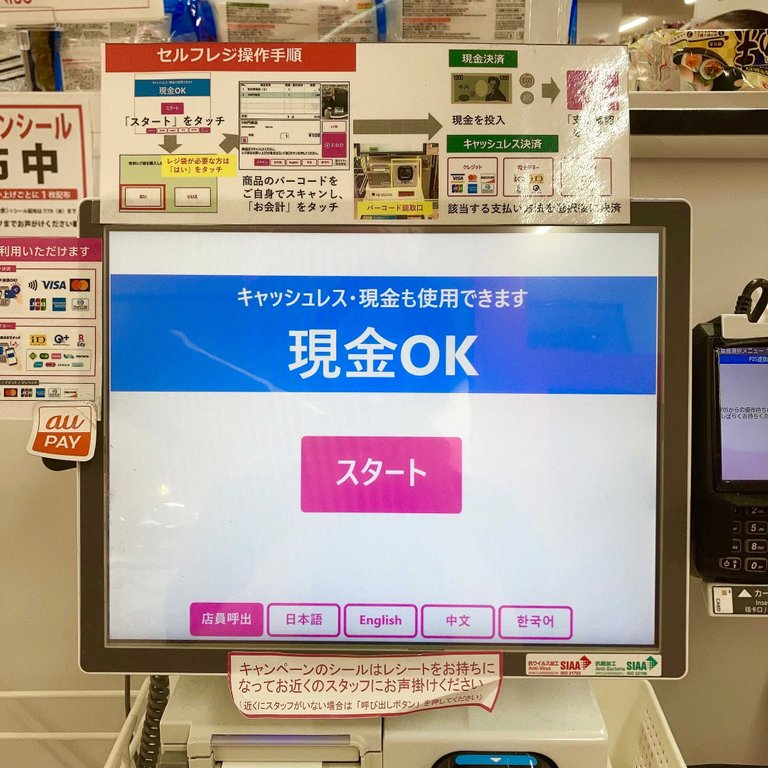 Recently, all the cash registers here at DAISO have become self-checkout machines. Sometimes I see people who don't know how to use the self-checkout and are punching the machines... I understand how they feel, but we have to keep up with the changes in the world. I didn't know which touch pencils were best, so I bought two that looked easy to use. The good thing about DAISO is that you can easily try them out.
最近、このDAISOは全てのレジがセルフレジになりました。ときどき、セルフレジの使い方が分からず、機械に殴りかかっている人を見かけることがあります… 気持ちは分からないでもないですが、世の中の変化についていくしかありません。タッチペンシルはどれが良いのか分からなかったので、見た目的に使いやすそうなものを2種類買ってきました。気軽に試せるのもDAISOの良いところです。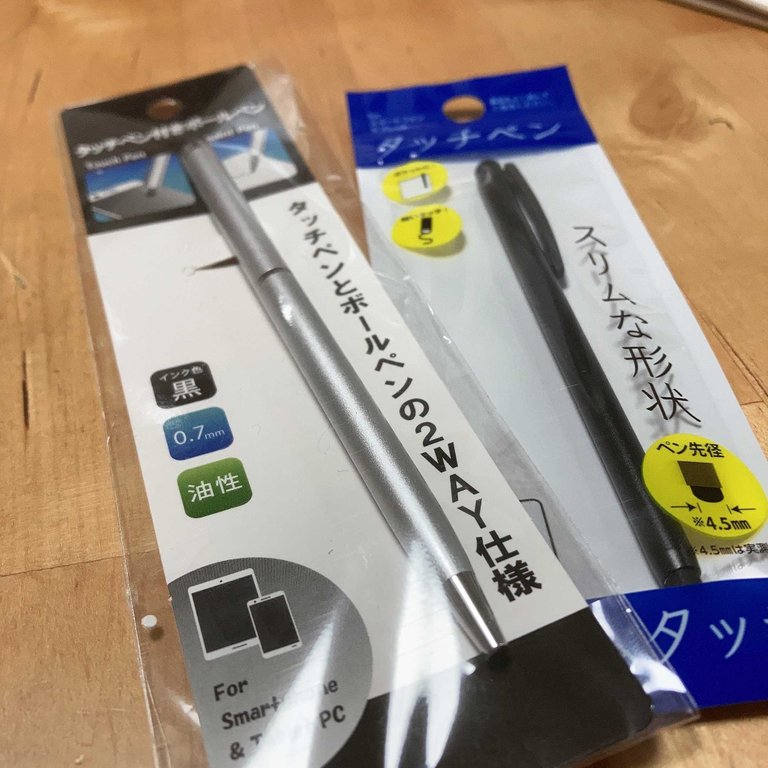 My step count exceeded 6,000 steps, my headache went away, and it was a good workout. As I mentioned at the beginning of this post, I rarely get sick, but for the past few months I have been feeling somewhat sluggish and my back has been aching, and I don't feel refreshed. I have also gained weight. I don't want to say too much, but it is probably due to aging. I'm not a good exerciser by nature, and I probably don't have enough muscle mass to begin with.
I have repeatedly thought of muscle training, only to give it up after a day or two. But perhaps it is time to get serious about exercise!
歩数は6,000歩を超え、頭痛も治まり、良い運動となりました。冒頭にも書いた通り私は病気はほとんどしないのですが、ここ数ヶ月は何となくだるかったり、腰が痛かったりでスッキリしません。体重も増えました。あまり言いたくないけれど、年齢もあるんだろうな。元々運動が得意でなく、そもそも筋肉が足りないのかも… とも思ったり。
これまで何度も筋トレを思い立っては、1〜2日で断念する、を繰り返してきましたが、そろそろ本気で身体作りに取り組まねば!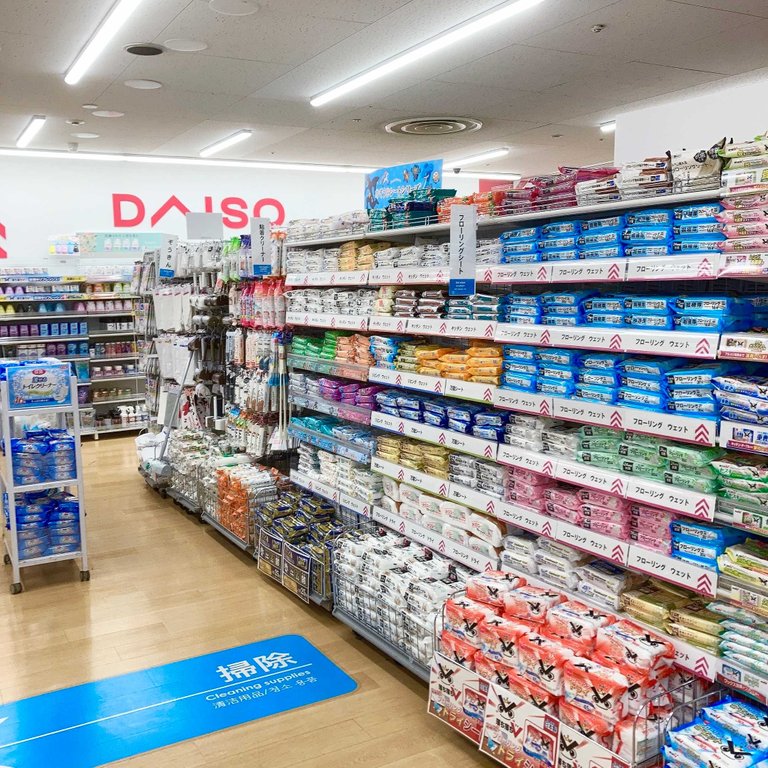 This report was published via Actifit app (Android | iOS). Check out the original version here on actifit.io




30/04/2023

6374

---
---