How to Make a Special Filipino Dessert (Buko Salad with Gulaman)

A Blessed Day Hivers and Foodies Bee Hive Lovers!
Filipinos love to eat, especially dessert, which I believe many of us enjoyed. Today's blog post will be a simple tutorial for making a traditional Filipino dessert, Buko Salad with Gulaman.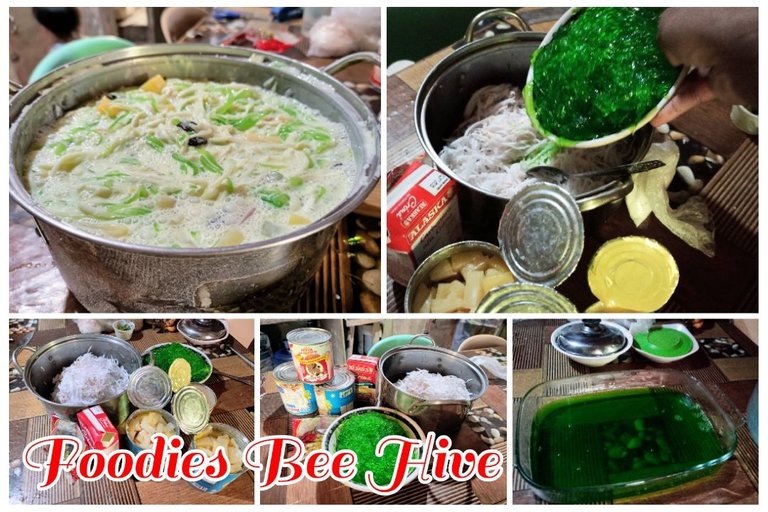 This Salad recipe is my own take on the Filipino dessert, and I hope you enjoy it and try it at home. Everyone found the procedures to be very simple to follow.
INGREDIENTS:
Buko should be scraped (Coconut Meat)
Gulaman should be scraped (Color Green is advisable)
2 cans mixed fruits (Small size of - Larger size, buy on 1 can)
1 can condensed milk
1 pc All Purpose Cream
1/4 Kl. White Sugar
1 pack raisins
1 pack of cheese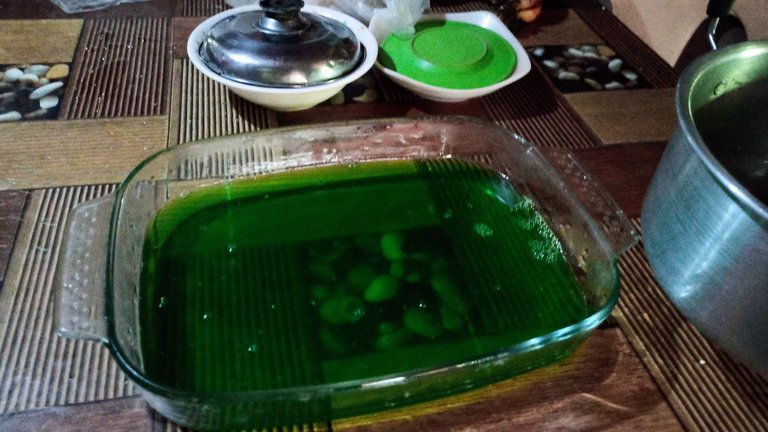 Gulaman Preparation:
In a cooking pot, bring 8 cups of water to a boil.
Get 1 Powered Gulaman Sachet (Pandan Flavor is Advisable). Then slowly pour it into the boiling water and stir it.
Add some white sugar to the mixture and stir slowly until it dissolves completely.
After 5 minutes, prepare a container in which we can place the mixture and wait for it to cool and harden.
Wait for the mixture to cool and be harned.
When it has hardened, begin scraping it with a scraper used on the Buko (Coconut Meat).
The Gulaman is now complete.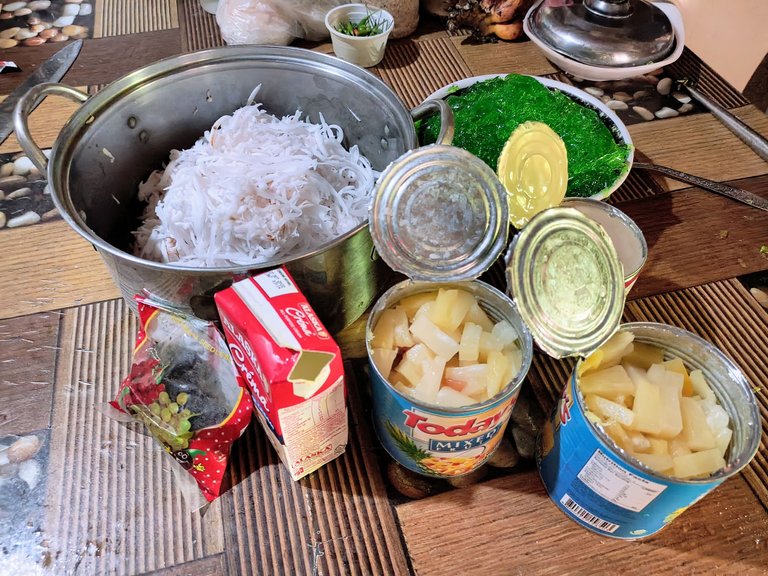 Buko Salad with Gulaman Preparation:
I prepared all of the above-mentioned ingredients.
Gather any container in which we can combine all of the ingredients.
Put the Buko (Coconut Meat) in first, followed by the Milk and All Purpose Cream.
Mix it thoroughly, then add some white sugar to taste.
When it is thoroughly mixed, add the Gulaman and thoroughly mix it in.
Now that you've thoroughly mixed it, taste it again to see if it's satisfactory; you can add sugar if desired.
Finally, for added flavor, add the Raisins and sliced Cheese.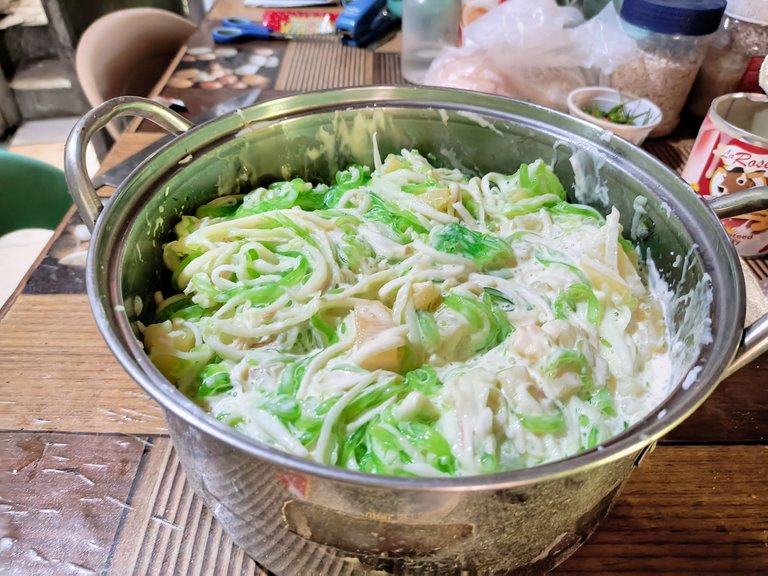 The Special Buko Salad with Gulaman is the finished product of my efforts. It was really delicious, and my mother and sister enjoyed it as well.
Thank you everyone and God Bless!
To God be all the Glory! 😇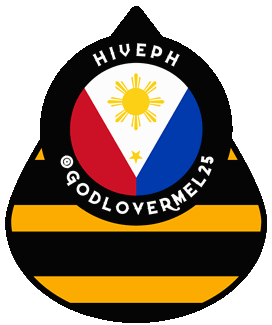 Thanks to @kennyroy for
the animated GIF.

---
---