Our Feeding Mission and Healing Crusade This Month in Kabacsanan Iligan City - Thank God!
Have a Blessed Day Hivers!!!
One of the easiest things we can do is to help other people, especially those in need, even with simple way.
For my post today, I will share with you all the latest Feeding Mission and Healing Crusade in Kabacsanan Iligan City.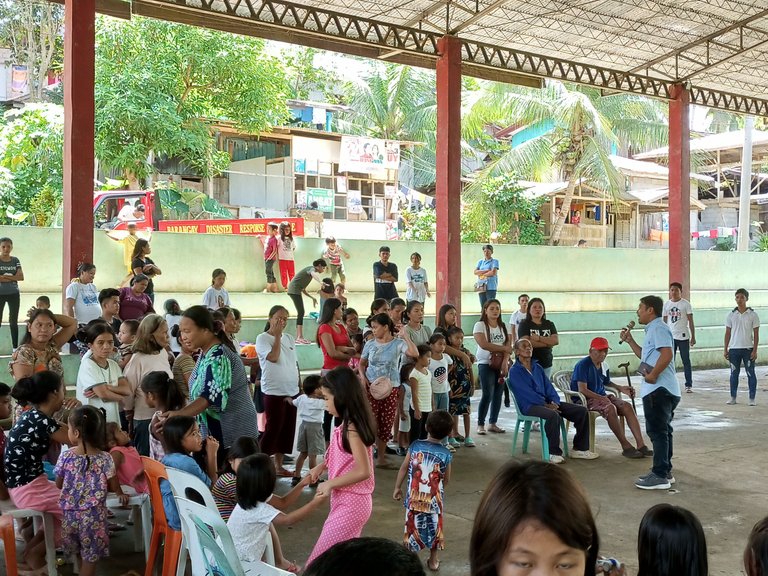 We arrived with one of our youth, Jicel, around 8:20 and around 8:30 we left with my Pastor to go to the place where the feeding mission will be held. We just drove there and I didn't expect that my companion Jicel would hurt us, but I'm still thankful to God because I just got it and nothing serious happened to us, so God's work continues.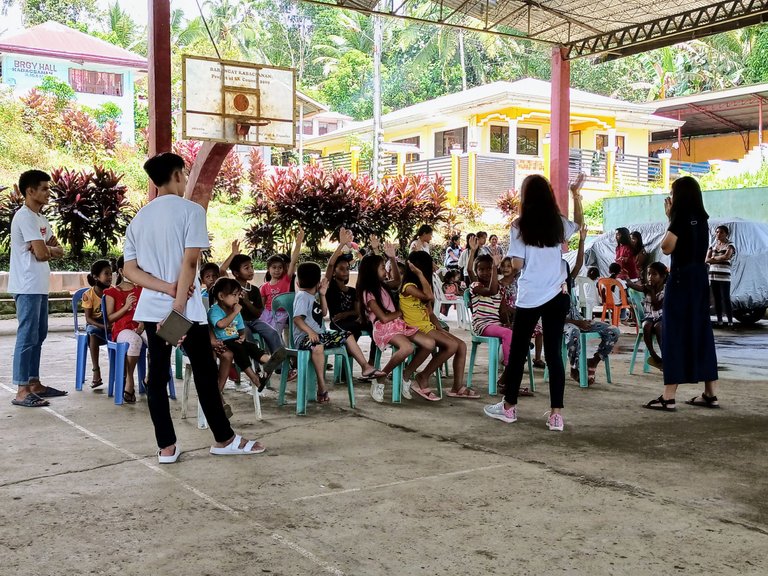 It was about 9:00 when we arrived at the venue and there were already a few children there and the youths with us took care of them immediately to entertain the children while many children were also coming. It was really fun for the children to see while dancing and being taken care of by the youth, and the children really enjoyed what they were doing.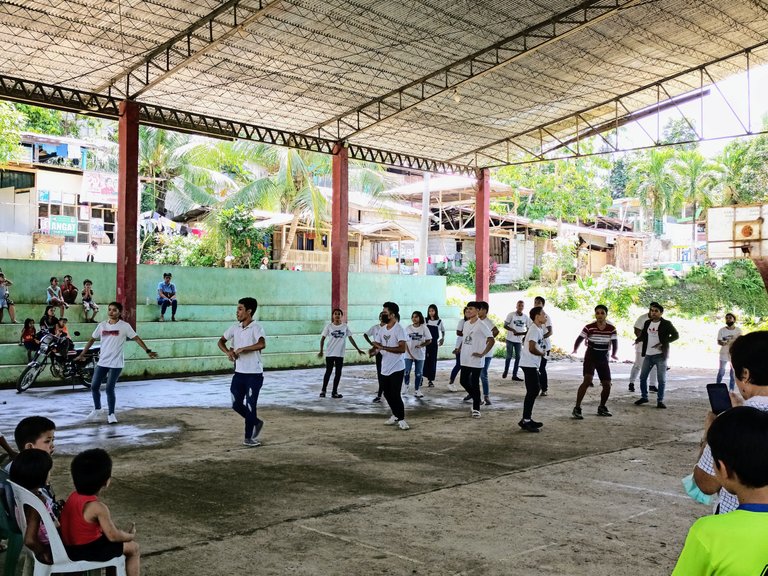 Just a few moments later, the program started and the youths with us performed some dance presentations and skits. They would have had many more presentations to do but because it took a while to start and there was only a little time left, so they only had two present.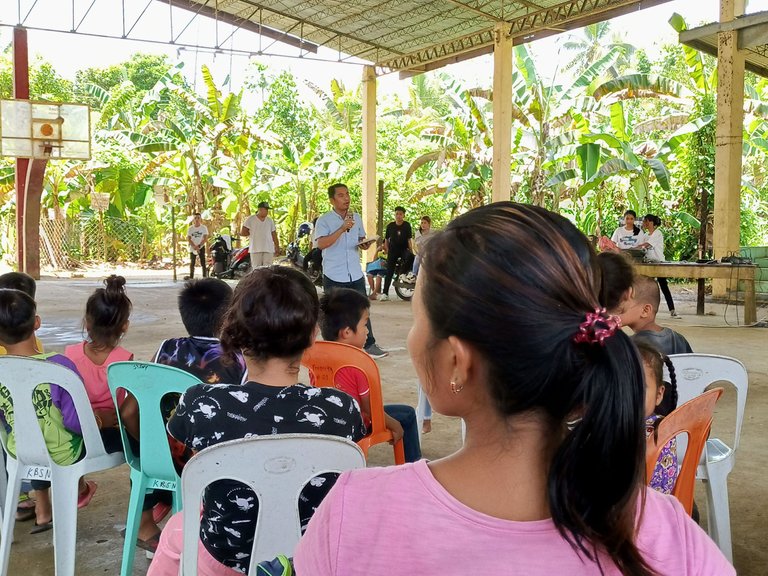 Now, after being able to present the prepared presentations of the youth, it is time for one of the most important part of this work and it is the sharing of the Words of God by our Pastor because we know that the Words of God are alive. and the food of our souls. There our Pastor shared the importance of the Word of God and our belief in God, because there were also some parents there, we thank God because they listened carefully to the Word of God.
Now, after our Pastor was able to share the Words of God, it was time for a healing crusade where some of those who came were elderly and felt the same way, while others had numbness in various parts. of their bodies, while others had headaches, but through prayers to them and their belief in God they were healed. But apart from their physical well -being the most important of all is their spiritual well -being.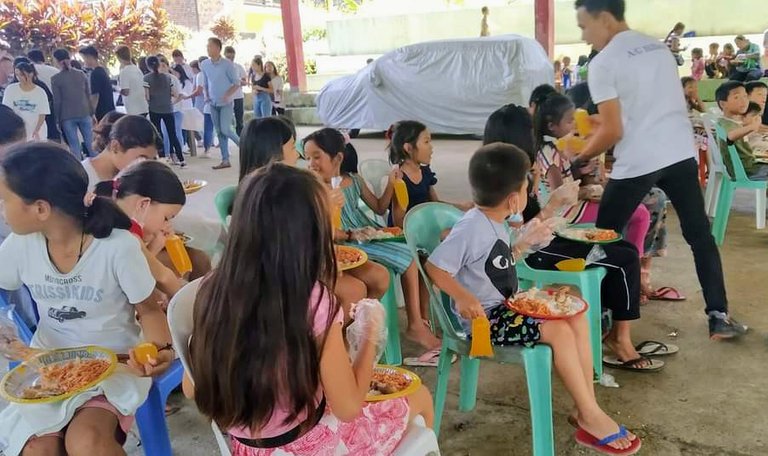 It was about 12:30 when our program ended and because everyone, especially the children, liked it, it was time to eat the prepared spaghetti and marinated chicken, there was also juice. Everyone is eating and I can see that the children are having a lot of fun while they are eating.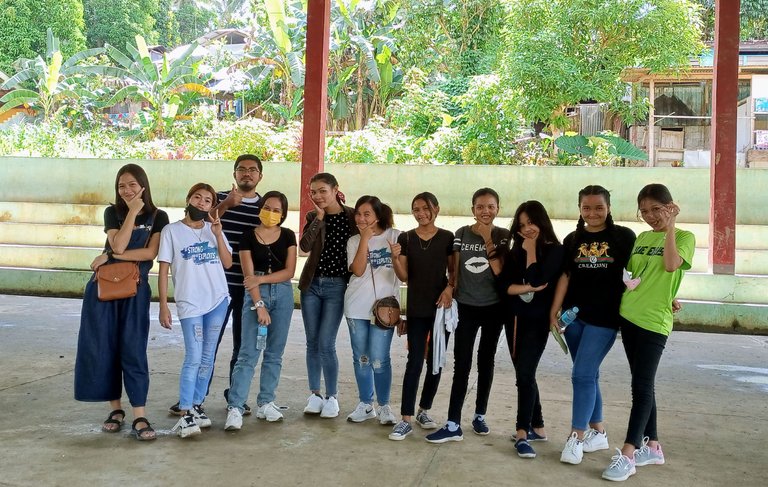 It was about 1:30 when we finished our lunch and we were all full. Since it's all over, it's time for picture taking. I'm thankful because they actually called me to take a picture with me. Because they are in another church, I can only bond with them once and even on a small occasion I can bond with them, thank God.
To God be all the Glory! 😇
Your Friend
@godlovermel25
---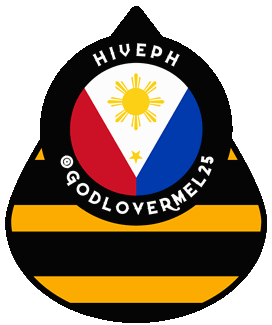 Thanks to @kennyroy for
the animated GIF.

---
---