The Prayer and Fasting Happened for We Will Do Evangelism 😇🙏🥰
Have a Blessed Day Hivers!!!
Our life in this world is really only temporary and our only hope as long as we live so let us keep our love and faith in God.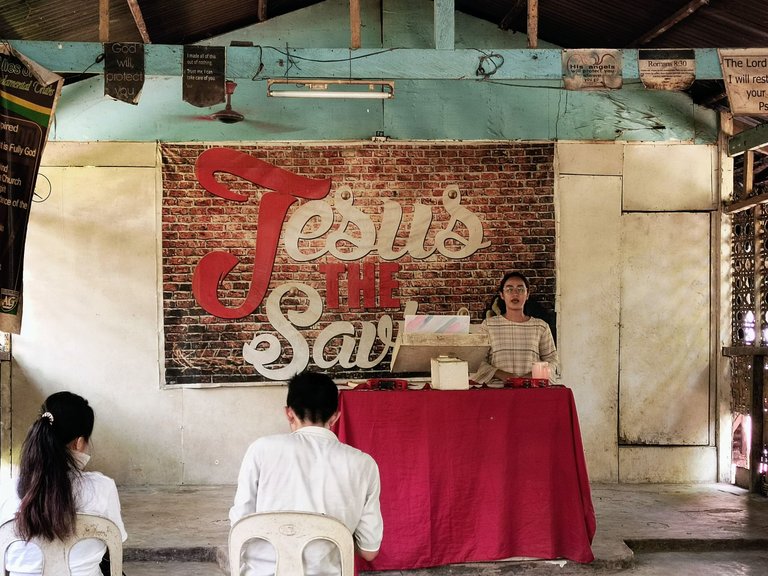 For today, I will share with you all the work we have done for God, this is the Prayer and Fasting which we did so that we will be successful in our Evangelism tomorrow in this Barangay, in Patag Manticao.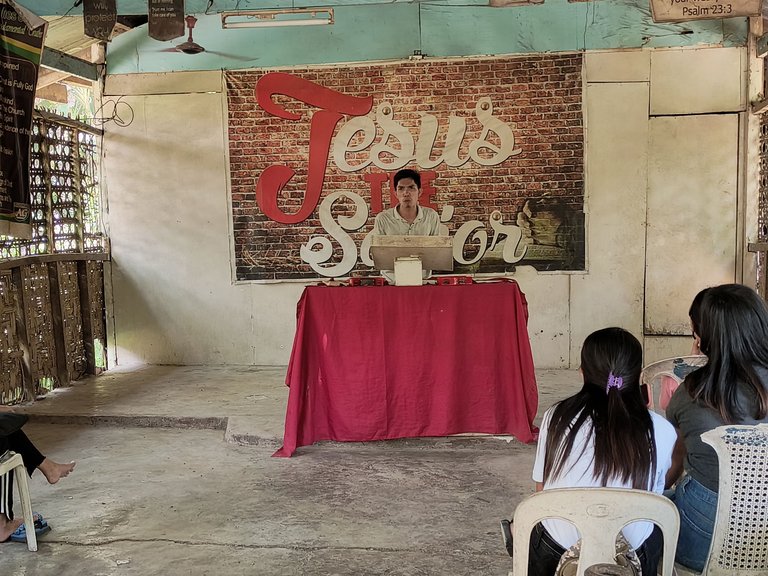 At about 8:00 in the morning I was ready for this task and I was just waiting for my other comrades to arrive and those at that time at 8:30 we also left for Barangay if where we do Prayer and Fasting. About 9:00 we arrived and we immediately started our work and our emcee was Ptr quilvz.
Ptr Quilvz began with worship of God and welcomed everyone to participate in this work and was immediately followed by thanksgiving to God and praise and worship.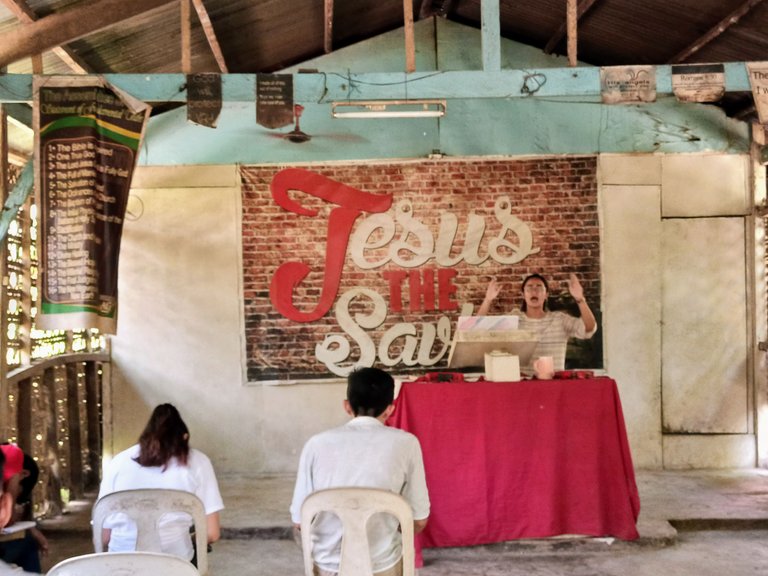 At that time 10:00 in the morning the Praise and Worship also ended and we also immediately started sharing the Words of God and for this morning there are two to share the Words of God and there are also two assigned if where they lead aa prayer.
This morning, the first assigned to share the Words of God was Maam Zamairah where she shared how we can overcome the deeds of the enemy in our lives and all this we can do with help. only of God. After Maam Zamairah was able to share the Words of God, it was also followed by our prayer concerns and this is on International issues that are happening to us such as the trouble in Russia and Ukraine, Covid and many other International issues.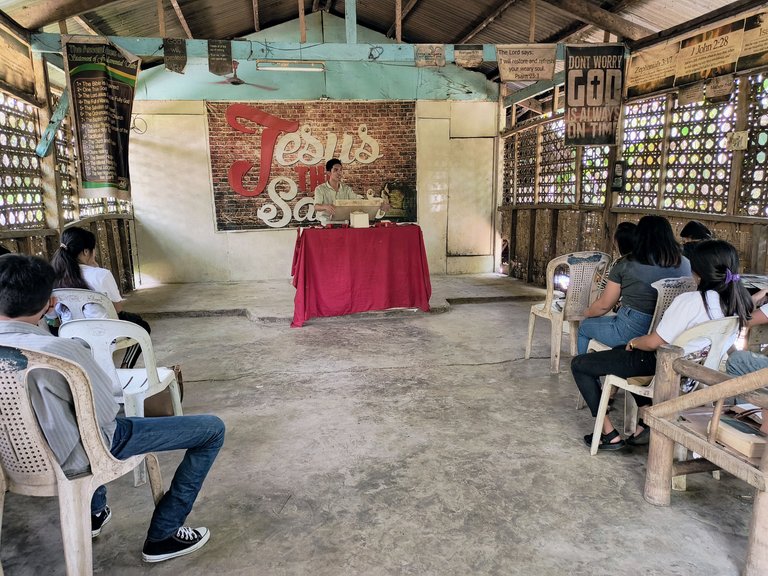 The second person to share the Words of God was Ptr Quilvz and we really enlivened ourselves because of his kindness while sharing but of course most of all what we learned from the Words of God that he shared is where it really is. the very important. Also following the sharing of the Words of God by Ptr. Quilvz is our other prayer concerns and this time it is on National issues especially with the newly elected leaders in our country who really need prayers so that they can serve the people with fear and faith in God.
At that time of 11:50 we finished our morning work and we took a break to rest because we are fasting now we don't have lunch but after this work around 5:00 it will be over and we can eat, so while we were on break we first went to the market to shop for what we would eat after this work, our cook was Arozcaldo.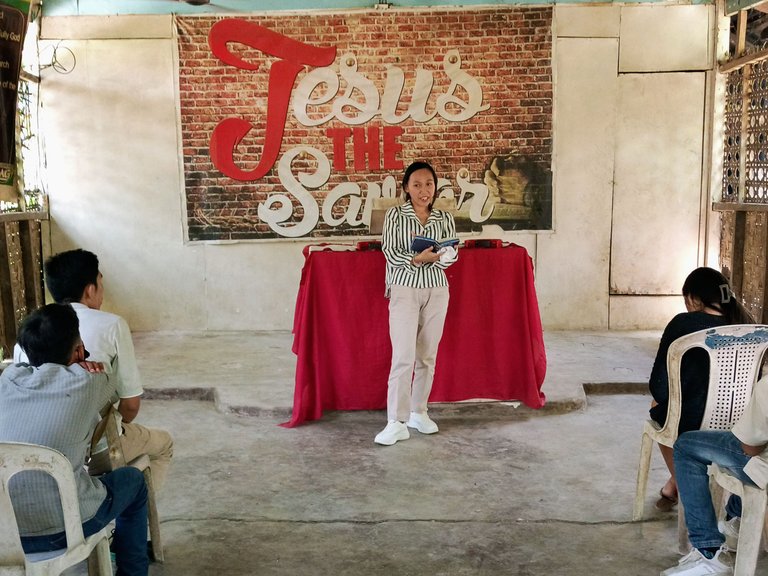 We also finished shopping for our dishes and we got back around 12:40 and we immediately started our afternoon routine.
In the afternoon, there were also two people sharing the Words of God and there were also prayer concerns. The first to share in the afternoon was Ptra Jetma. Thank God that what he shared is exactly right for what we will do tomorrow because it reminds us that we should be flexible that no matter who else we encounter but that does not mean that what they will do is also him. we should we should still ask God for help on what and how to do it well. After Ptra Jetma was able to share, it was immediately followed by our prayer concerns for Local issues here in our City and Barangay because even before our leaders, they really need prayers for their leadership to be good.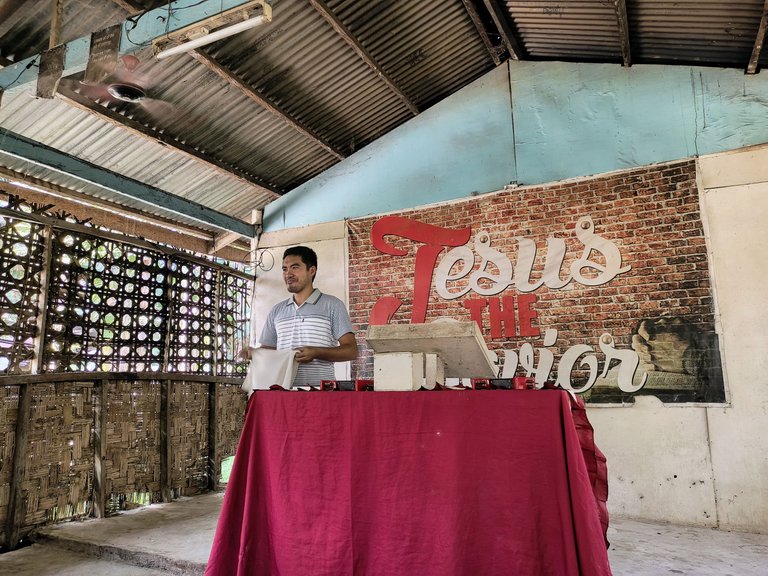 The last person to share in our afternoon work was me where I shared with them all about Godly Worship or ways we can worship God. It is a reminder to all of us and to evaluate each of us as to whether it is true that we have worshiped God. True worship of God is our worship of God in Spirit and in Truth and we can only do this with the help of the Holy Spirit. There are many more ways and with God's help we can know and do it all.
Now that I have finished sharing the Words of God it is time for our prayer concerns and this time it is about personal prayer requests and since we have a list that reaches 25, we called a representative. in every church there and up to 8 so each of them tag three and there are also four. We called them each and there they prayed one after another to what was assigned to them.
It was about 5:00 in the afternoon and thank God we finished our work today well and nothing bad happened because God was there to give us strength and good health. It's time for us to eat because our fasting is over, and thank you because someone cooked our Pastor's son there so we didn't have to be busy cooking. After we ate, we gradually returned to our homes safely and happily, thank God.
To God be all the Glory! 😇
Your Friend
@godlovermel25
---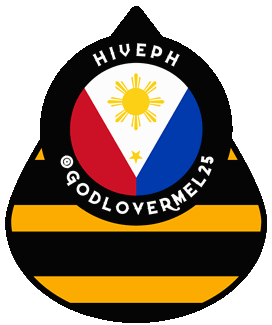 Thanks to @kennyroy for
the animated GIF.

---
---