One hundred and eighty
Hi Hivers,
Wanted to show some of my own silver but then I saw this newsflash coming by.
A dart issue in silver. And not the obvious dart board in silver, no, the darts it selves in silver including a silver flight of 1 gramm. In total each dart weighs 22 gramm and is issued by MDM mint under Samoan flag.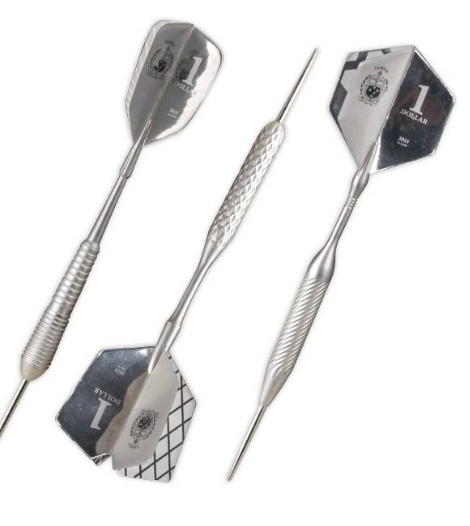 And dart arrows always come in a set with a dartholder and so they made a nice box here as well. So cool!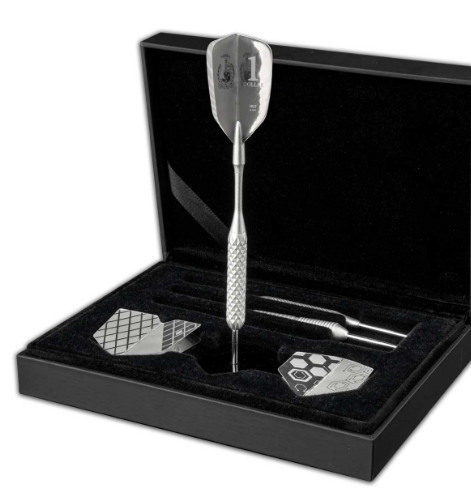 So this coin - as that is what it is - does not fit in your wallet as it would stick in your but.
Can it get any crazier?
Goldrooster
---
---