NBA Report: The NBA has suspended Lebron James with one game and Isiah Stewart two games, What do you think?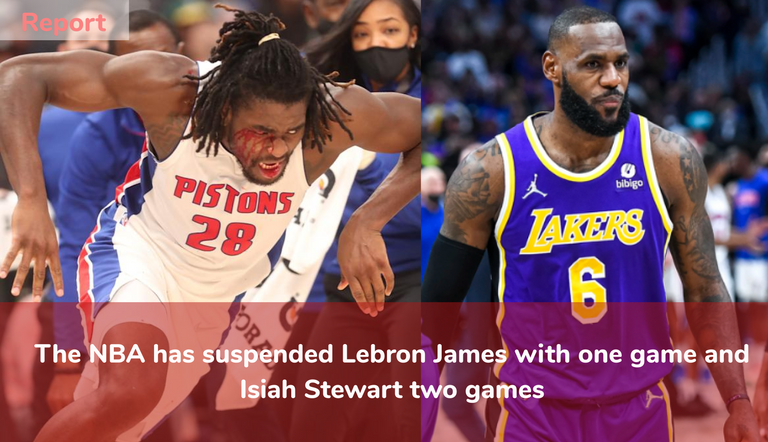 Source : NBA
The NBA has given a one-game suspension to KING James, for his actions that led to a brawl with Pistons center Isiah Stewart. Isiah Stewart was also given a two-game suspension for repeatedly chasing Lebron. Both players were suspended without being fined, but forfeited their wages due to missed games. Lebron lost $288,263 per game while Stewart lost $45,879 over two games.
What do you think about the suspensions made by the NBA against Lebron and Isiah Stewart, is it enough or can the suspension be added for Lebron James?.
---
---