Some Amazing Winter Summit Views

You have already seen many beautiful sights from my ski trip to Sweden, Åre but you have yet to see the true views that we were able to see on the summit of 1420 meters high. As said previously, we were unable to go to the top for 2 of the first days but since the weather condition got better, they opened the lifts to the top.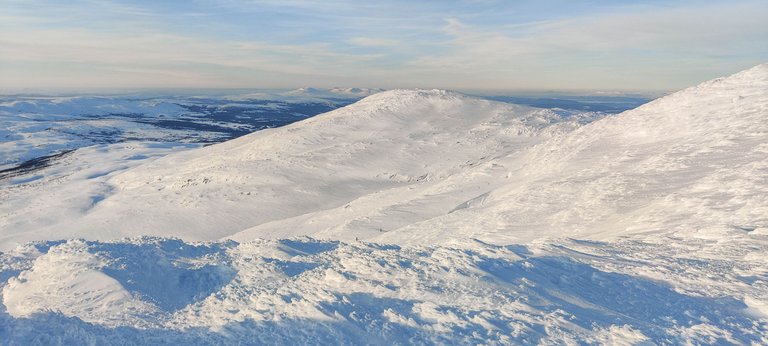 One of the ski trails coming down.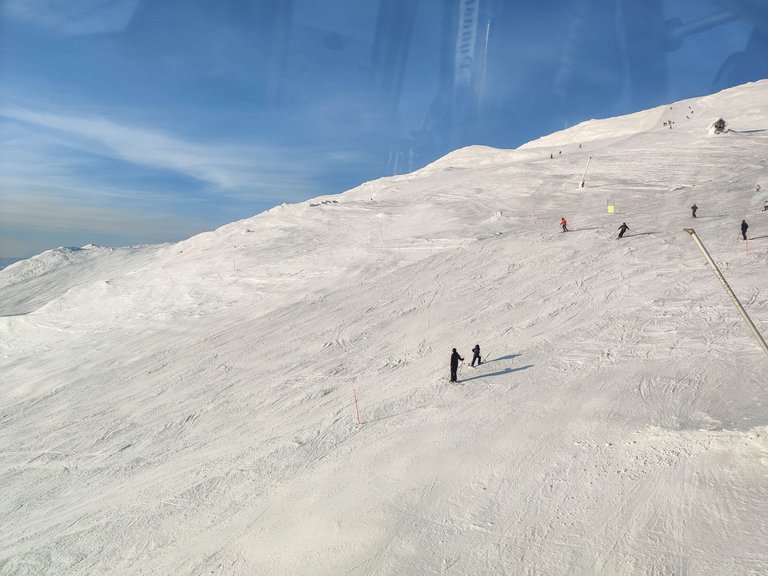 Actually, the lifts won't bring you to the very top. Lifts only bring you up to the basecamp that is at 1218m altitude. On the first evening, we tried to walk the remaining way up the mountain to the top but it is really difficult and exhausting with ski equipment and ski boots that are not meant for walking even more less hiking. So we only made it a little way up. In the photo below you can see more people further away down, this is where the base camp is and there are all the buildings that are covered with snow. Post here:https://peakd.com/travel/@greddyforce/buildings-taken-by-wind-and-snow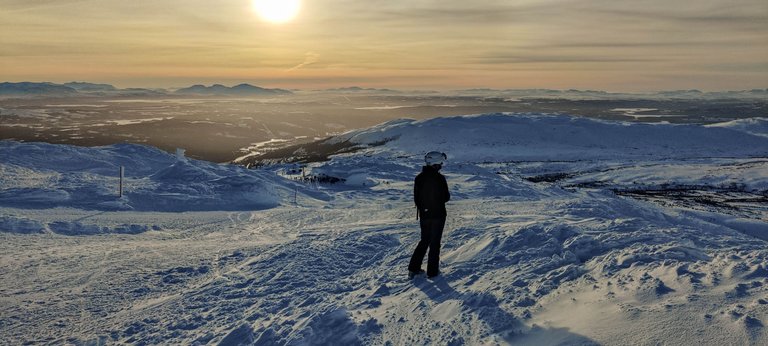 Some more shots taken there. What an incredible views.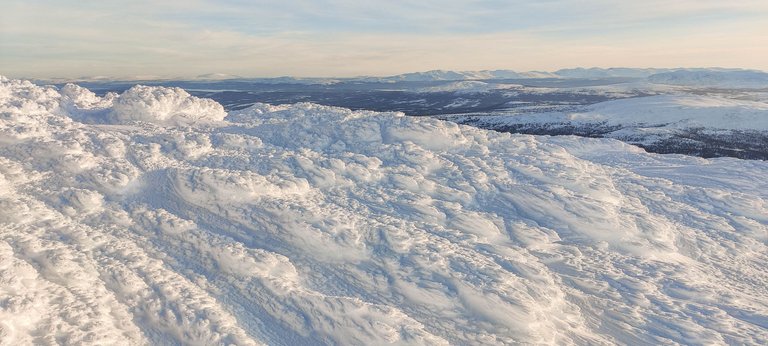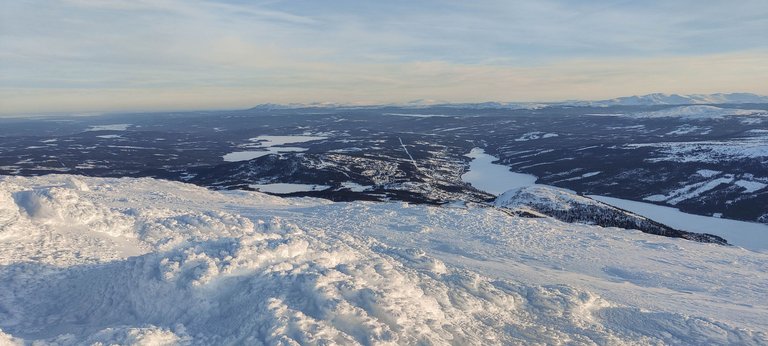 View to the very top we were not able to walk.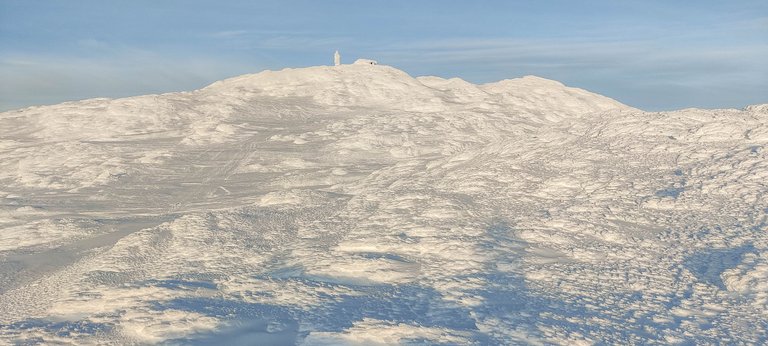 ---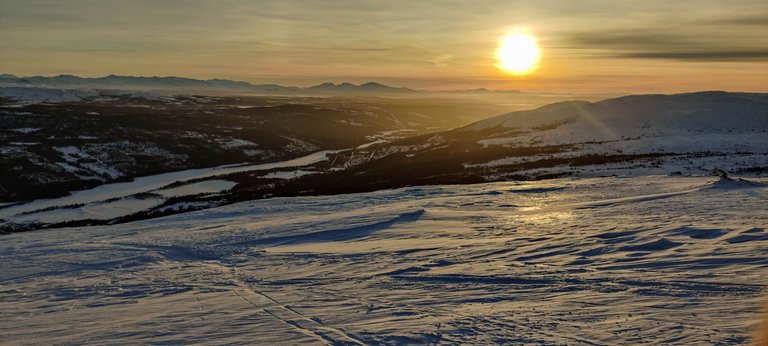 The next day however we spotted a guy with a snowmobile who carried some people up to the top. I asked if he could take us to the very top as well. Yeah, he did, for a price of course. He had a rope attached to the back of a snowmobile and 5 people were able to hold onto that when driving up, pretty cool.
Here are the photos taken at 1420m altitude.
---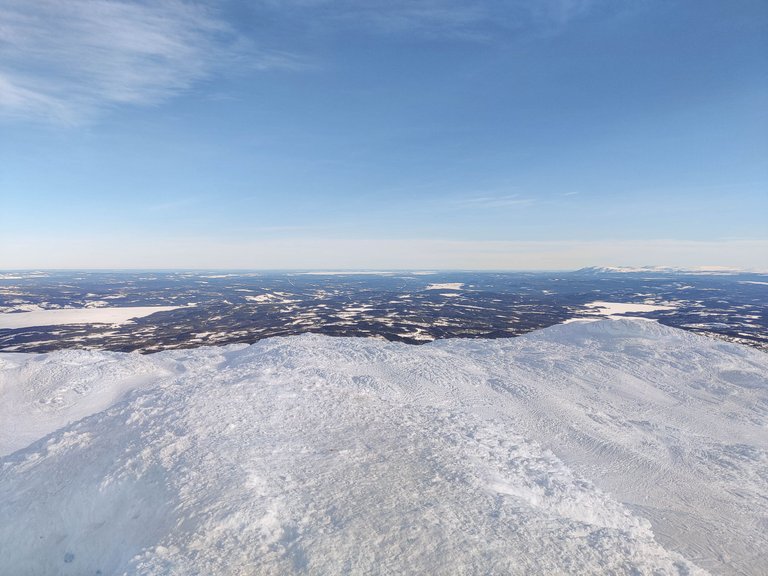 ---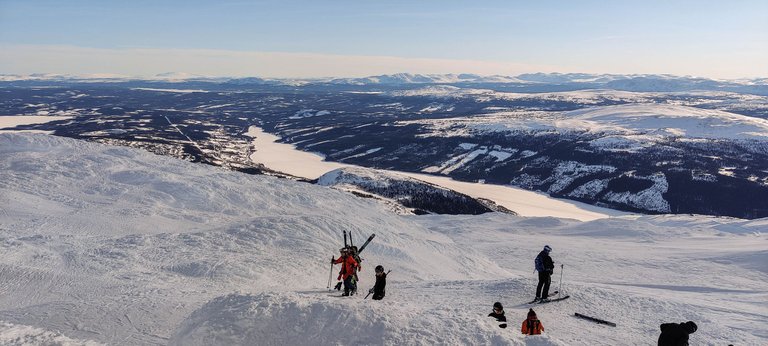 Even though we were not at the border of Norway, we easily saw the country up there in the back.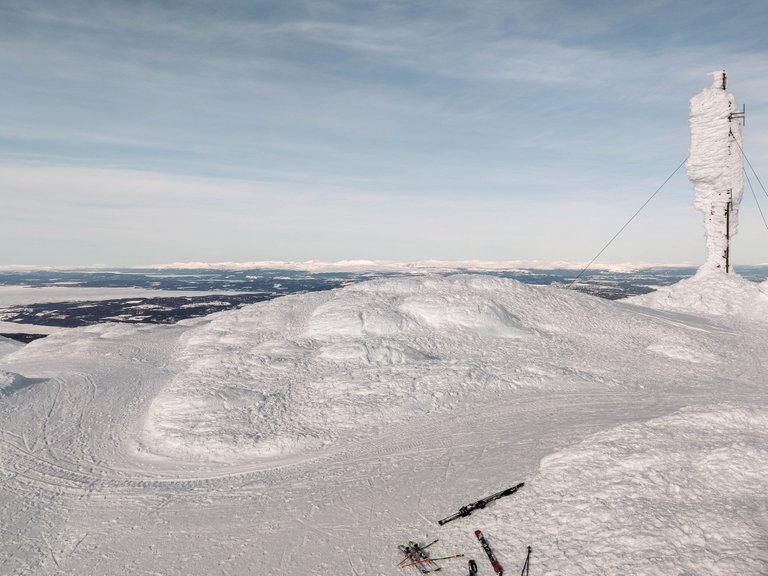 There is also a small cafe at the top, see what it looks like. It is barely visible. No wonder it is usually in the intense blizzard.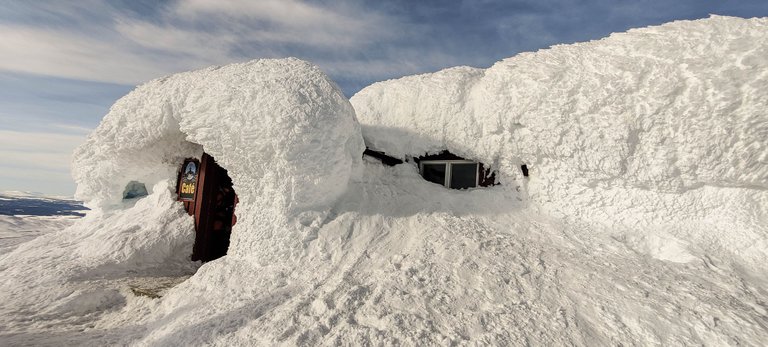 Oh yeah, I love mountains and its always sad to leave them.
Here are a couple of more pictures taken at the lower altitude.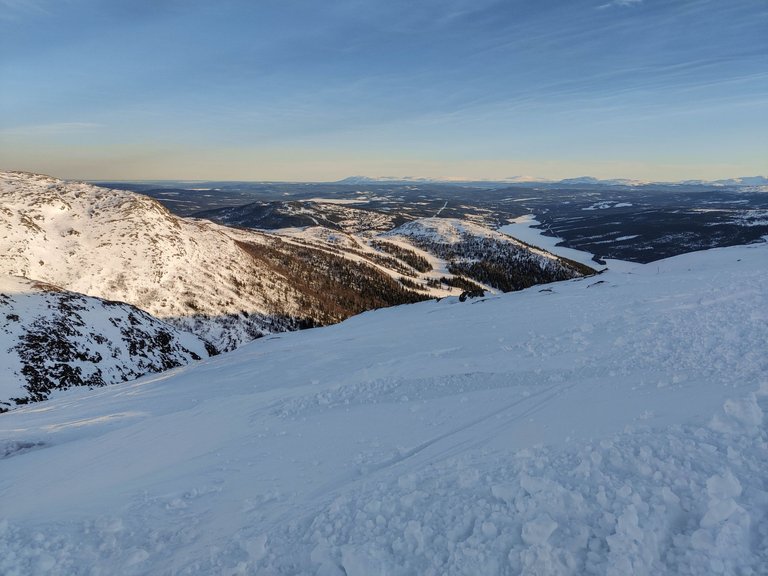 ---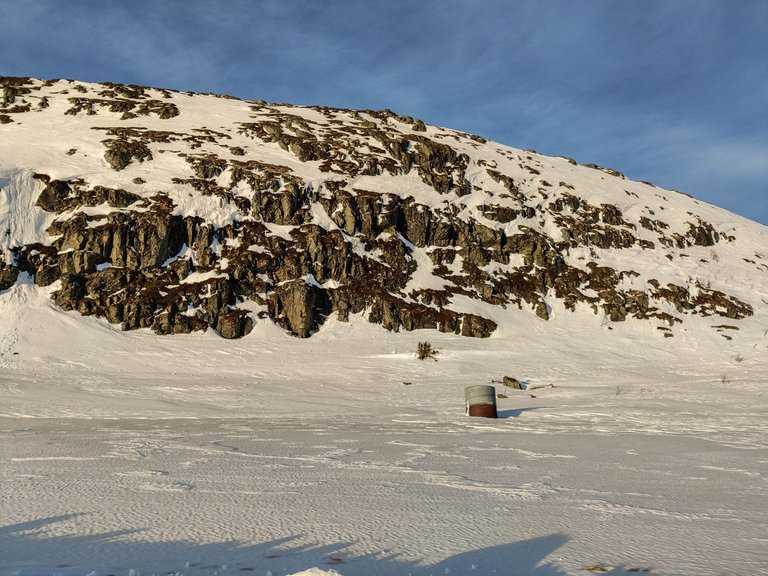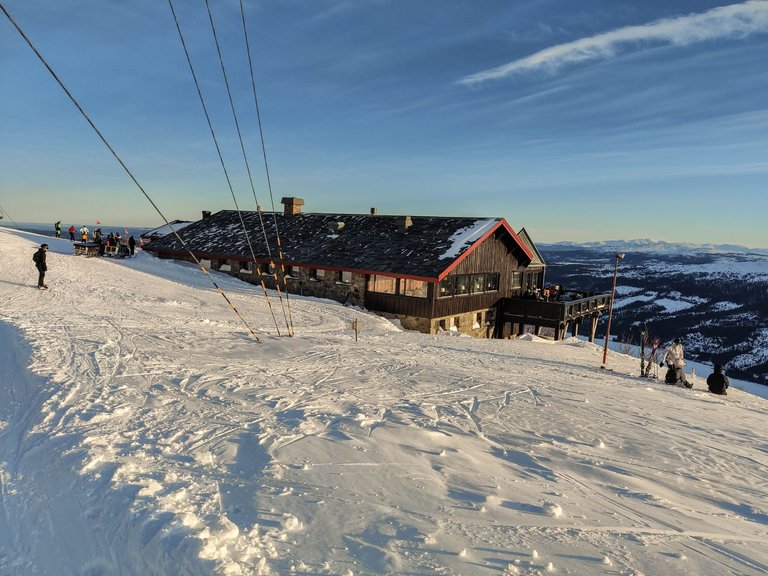 All the pictures are taken with a phone. It's too bad that I'm not able to take photos with a proper camera when skiing.
Still, I have some DSLR shots coming. Going mountain skiing doesn't mean I don't take my camera with me at all, of course I did 😀. Have some shots coming from the ground level and around the local town, stay tuned.
---
---
---

---
---