[ENG/ESP] Las butacas de algunos pilotos de Fórmula 1 comienzan a cambiar de dueños: entre certezas e incógnitas. / The seats of some Formula 1 drivers are beginning to change owners, between certainties and unknowns.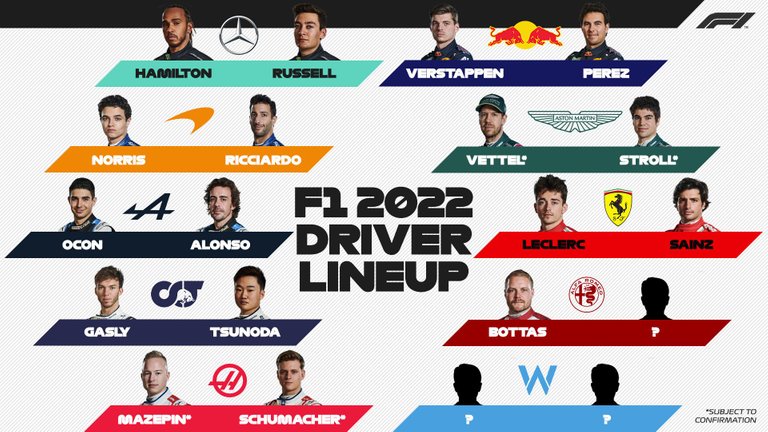 La parrilla de pilotos de la F1 2022 está casi definida, salvo sorpresas de último momento. / The driver grid for F1 2022 is almost set, barring any last-minute surprises.
Ya han comenzado los primeros movimientos (que probablemente no serán los únicos) en el mercado de pases para la próxima temporada de la Fórmula1.
Por ahora se han concretado los pases de Valtteri Bottas de Mercedes a Alfa Romeo, de George Russell de Williams a Mercedes y de Alex Albon el thailandés que era hasta ahora piloto de pruebas de Red Bull a Williams en reemplazo propio de Russell.
Si hay más novedades renombraré este post como 1a parte, caso contrario quedará con síntesis definitiva de los cambios para la temporada 2022.

The first (and probably not the only) movements in the transfer market for the next Formula 1 season have already started.
For now, Valtteri Bottas has moved from Mercedes to Alfa Romeo, George Russell from Williams to Mercedes and Alex Albon, the Thai driver who was until now Red Bull's test driver, to Williams as Russell's replacement.
If there are more news I will rename this post as part 1, otherwise it will remain with the definitive synthesis of the changes for the 2022 season.
Valtteri Bottas de Mercedes a Alfa Romeo, de luchar por el título a luchar por sobrevivir en la F1. / Valtteri Bottas from Mercedes to Alfa Romeo, from fighting for the title to fighting to survive in F1.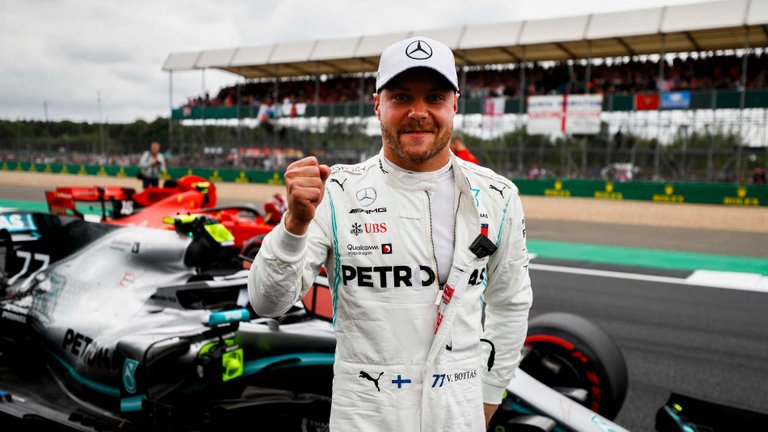 Valtteri Bottas será piloto de Alfa Romeo a partir de la temporada 2022 sustiyuendo a Kimi Raikkonen que deja la F1.
El finlandés venía en la cuerda floja después de prestaciones muy poco convincentes.
El gran premio de los Países Bajos con su desobediencia a bajar el pie del acelerador cuando intentaba (y al fin logró) sacarle el punto de la vuelta más rápida a su compañero de equipo y candidado al título Lewis Hamilton, evidentemente fue la gota que desbordó el vaso.
Pocos días más tarde Mercedes anuncia oficialmente la contratación de George Rusell y la no renovación del contrato de Bottas. Y paradojalmente, a partir de este momento, el finlandés comienza a obtener los mejores resultados.
Ganador de la mini-race del sábado previo a la disputa del Gran premio de Monza en Italia, ganador por lo tanto de la pole position para la carrera del domingo, retrocedido al último lugar por el cambio de la unit power logró subir hasta el último escalón del podio. Un tercer puesto más que encomiable que, sin embargo, llega en el momento de la despedida.
Veremos lo que logra hacer en un equipo que no obstante las expectativas acumuladas al inicio del año poco pudo aportar a la lucha en la mitad de la tabla.
La experiencia de Kimi Raikkonen fue valiosa a la hora de probar los motores y meter a punto todos los restantes detalles, pero las carreras son otra cosa. Significan durabilidad, resistencia de los motores pero también velocida y una puesta aerodinálica en condiciones de competir. Un segundo o más por vuelta es demasiado y es lo que ha regalado Alfa Romeo en la mayor parte de las carreras de este año.
Veremos si la competividad de Bottas logra nivelar las prestaciones de la monoposto hacia arriba, no con la intención de luchar obviamente por los primeros puesto, sino de salir de los últimos puestos en que ha sido relegada en la actual temporada.

The Finn was on the back foot after some very unconvincing performances.
The Grand Prix of the Netherlands with his disobedience to take his foot off the accelerator when he tried (and finally succeeded) to take the fastest lap point from his teammate and title contender Lewis Hamilton, was obviously the straw that broke the camel's back.
A few days later Mercedes officially announced the hiring of George Russell and the non-renewal of Bottas' contract. And paradoxically, from that moment on, the Finn began to obtain the best results.
Winner of the Saturday mini-race prior to the Monza Grand Prix in Italy, winner of the pole position for Sunday's race, moved back to last place by the change of the power unit, he managed to climb to the last step of the podium. A third place more than commendable that, however, comes at the time of the farewell.
We will see what he manages to do in a team that despite the expectations accumulated at the beginning of the year could contribute little to the fight in the middle of the table.
Kimi Raikkonen's experience was valuable when it came to testing the engines and fine-tuning all the other details, but races are something else. They mean durability, engine endurance but also speed and race-ready aerodynamic set-up. A second or more per lap is too much and that is what Alfa Romeo has given away in most of the races this year.
We will see if the competitiveness of Bottas manages to level the performance of the monoposto upwards, not with the intention of fighting for the first places, obviously, but to get out of the last positions in which it has been relegated in the current season.
George Russell, de Williams a Mercedes, el salto de calidad que todos ambicionan. / George Russel, from Williams to Mercedes, the leap in quality that everyone wants.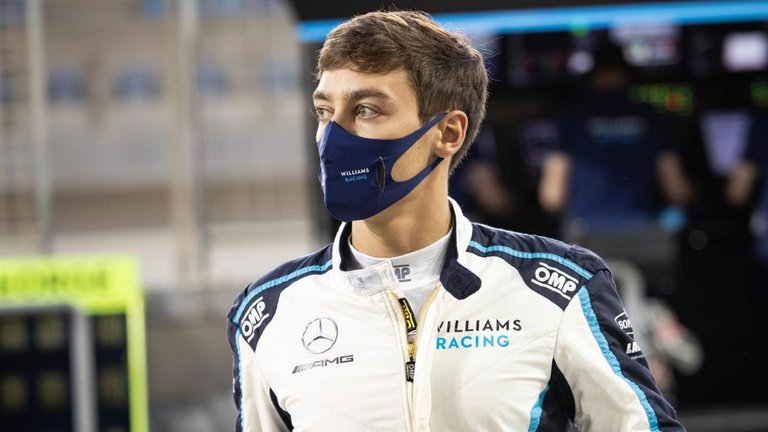 George Russell corona su sueño fichando para Mercedes. / George Russell crowns his dream by signing for Mercedes.
La temporada de Rusell en Fórmula puede ser dividida en dos partes: las primeras carreras con una notoria dificultad a obtener puntos, hasta ir mejorando sucesivamente en la segunda parte y consiguiendo puntos para su equipo dentro del límite y las posibilidades técnicas que su monoplaza le permite.
Los 15 puntos obtenidos por su cuenta del total de 22 que tiene su equipo lo demuestran.
El reto para Rusell será no sufrir demasiado la omnipresencia de Hamilton. El contrato es multianual y dependerá de si mismo y de la posibilidad de convencer a su propio team.
No nos tenemos que olvidar que la última renovación de Hamilton fue bastante más "discutida" de lo previsto y prevé un término de duración bastante corto. Hasta el 2023 inclusive.
Por esta razón si Mercedes pretende mantener el predominio deberá consolidar un equipo sin fallas como había sido en los últimos años.
Caso contrario Red Bull en lo inmediato y McLaren en un futuro muy cercano podrían relegarla a puestos secundarios. En Fórmula 1 a veces es suficiente muy poco para hacer la diferencia.

Rusell's season in Formula can be divided in two parts: the first races with a notorious difficulty to obtain points, until improving successively in the second part and obtaining points for his team within the limit and the technical possibilities that his single-seater allows him.
The 15 points obtained on his own out of the total of 22 that his team has, prove it.
The challenge for Rusell will be not to suffer too much from Hamilton's omnipresence. The contract is multi-year and will depend on himself and on the possibility of convincing his own team.
We must not forget that Hamilton's last renewal was much more "discussed" than expected and foresees a rather short term. Until 2023 inclusive.
For this reason, if Mercedes intends to maintain its predominance, it will have to consolidate a team without failures as it has been in the last years.
Otherwise, Red Bull in the immediate future and McLaren in the very near future could relegate it to secondary positions. In Formula 1, sometimes very little is enough to make a difference.
Alex Albon de piloto de pruebas a piloto oficial de Williams. / Alex Albon from test driver to official Williams driver.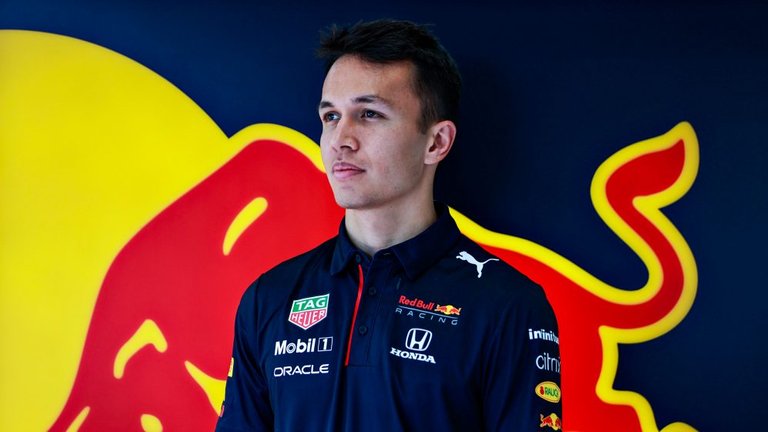 Alex Albon vuelve como piloto oficial a la Fórmula 1 después de ser pilto de pruebas de Reb Bull. / Alex Albon returns to Formula 1 as an official driver after being a Reb Bull test driver.
Williams -siguiendo la herencia deportiva dejanda por el grande Frank- ha sido durante los últimos años el único "constructor puro" de la F1.
No hay una marca atrás que se ocupe de todo el monoplaza. Su team compra los motores y el resto corre por su cuenta, tratando de elegir lo mejor del mercado y desarrollando por su cuenta lo que es en grado de hacer.
Por este motivo "bucea" entre las jóvenes promesas de las categorías inferiores del automivilismo europeo y mundial y selecciona los mejores talentos.
Y también contrata, por necesidades económicas, pilotos que le pueden aportar a nivel de esponsorización, algunos millones de dólares a su equipo.
Si es piloto se destaca lo coloca en un equipo de primer o segundo nivel. Trabajando de esta manera es el único constructor que ha logrado sbrevivir en la F1.
Nicholas Latifi, tiene un gran apoyo económico externo por esta razón debió buscar un substituto para Rusell que no costara demasiado y tuviera alguna experiencia en la máxima categoría del automvilismo deportivo. Y lo encontró en Alex Albon quien además este año compitió en el Campeonato Alemán de Turismo (DTM).
No hay que olvidar que Williams recibió por parte de Michael Latifi (padre del piloto Nicholas) un préstamo por valor de 45 millones de dólares con la cláusula que su hijo fuera uno de los pilotos oficiales.

Williams -following the sporting heritage left by the great Frank- has been during the last years the only "pure constructor" in F1.
There is no brand at the back that takes care of the whole car. His team buys the engines and the rest is up to him, trying to choose the best on the market and developing on his own what he is able to do.
For this reason he "dives" among the young promises of the lower categories of European and world motorsport and selects the best talents.
And he also hires, for economic needs, drivers who can bring him, in terms of sponsorship, a few million dollars to his team.
If a driver stands out, he places him in a first or second level team. Working in this way, he is the only constructor who has managed to survive in F1.
Nicholas Latifi, has a great external economic support for this reason he had to look for a substitute for Rusell that did not cost too much and had some experience in the highest category of motorsport. And he found him in Alex Albon, who also competed this year in the German Touring Car Championship (DTM).
It should not be forgotten that Williams received from Michael Latifi (father of the driver Nicholas) a loan worth 45 million dollars with the clause that his son would be one of the official drivers.
Los pilotos confirmados. / Confirmed pilots.
En cambio hay pilotos que durante algún tiempo tienen sus butacas aseguradas a menos que la escisión del contrato tenga el acuerdo de ambas partes.
Ellos son ejemplo, y no una casualidad, los pilotos de los equipos que ocupan los primeros cuatro lugares del campeonato: Red Bull, McLaren, Alpine y Ferrari.
Por ahora el que está más tranquilo de todos es Charles Leclerc el piloto de Ferri tiene contrato firmado hasta el 2024 lo mismo que Esteban Ocon segundo piloto de Alipne (dato curioso el primer piloto que sería Fernando Alonso tiene contrato solo hasta el 2022).
Lewis Hamilton de Mercedes, Max Verstappen de Red Bull, Sebastian Vettel de Aston Martin y Lando Norris de McLaren tienen contrato firmado hasta el 2023.
Los que más arriesgan son Nikita Mazepin y Mick Schumacher de Haas a los cuáles se les vence el contrato a fin de esta temporada.
Los pilotos restantes renuevan (o no) su contrato a fines del 2022.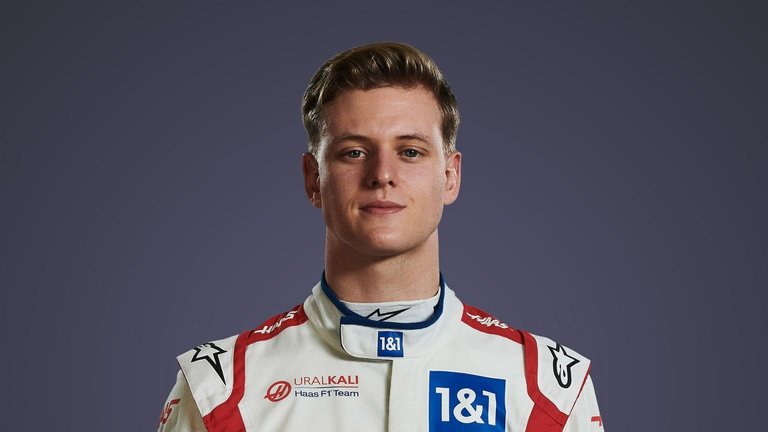 Mick Schumacher todavía no tiene confirmada su continuidad en el equipo Haas Uralkali. / Mick Schumacher has not yet confirmed his continuity in the Haas Uralkali team.
On the other hand, there are drivers who for some time have their seats assured unless the contract is terminated with the agreement of both parties.
They are, for example, and not by chance, the drivers of the teams that occupy the first four places in the championship: Red Bull, McLaren, Alpine and Ferrari.
For now, the one who is the calmest of all is Charles Leclerc, the Ferri driver has a contract signed until 2024, as well as Esteban Ocon, second driver of Alipne (curious fact: the first driver, who would be Fernando Alonso, has a contract only until 2022).
Lewis Hamilton of Mercedes, Max Verstappen of Red Bull, Sebastian Vettel of Aston Martin and Lando Norris of McLaren have signed contracts until 2023.
The most at risk are Haas' Nikita Mazepin and Mick Schumacher whose contracts expire at the end of this season.
The remaining drivers renew (or not) their contract at the end of 2022.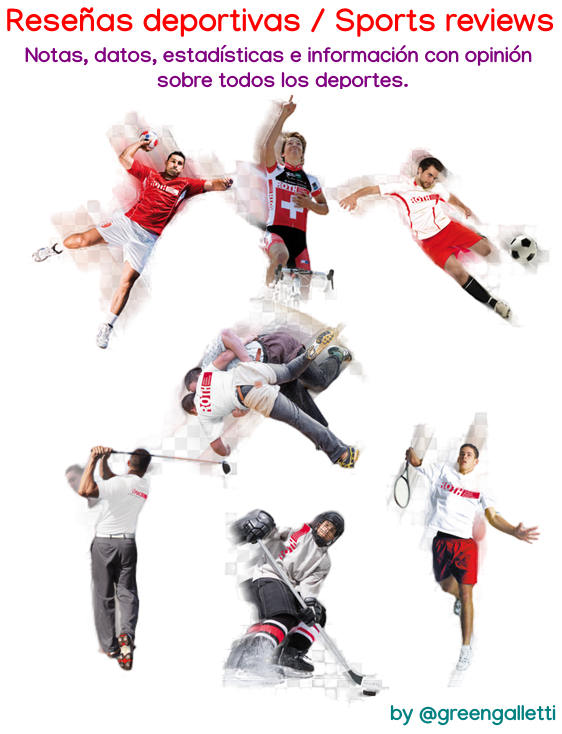 Traducción del texto efectuada con DeepL Translator en su versión gratuita.
Text translation performed with DeepL Translator in its free version /

---
---