[ESP/ENG] Max Verstappen es declarado ganador del GP de Spa (Bélgica) en la Fórmula 1 con solo tres vueltas disputadas. / Max Verstappen is declared the winner of the Spa GP (Belgium) in Formula 1 with only three laps run.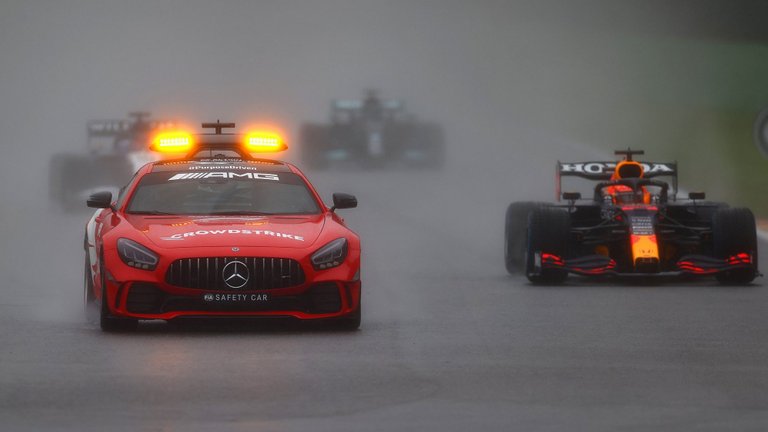 Max Verstappen triunfa en el Gran Premio más corto en la historia de la Fórmula Uno (sólo 3 vueltas). / Max Verstappen triumphs in the shortest Grand Prix in Formula One history (only 3 laps)
Resulta difícil a veces aceptar algunas decisiones de las direcciones de carreras en la Fórmula 1. Porque son a destiempo. Porque no son lo suficientemente claras. O, porque, como en el caso del GP de Spa, impracticable desde muchos puntos de vista por la lluvia, llegan tarde y detrás de una actitud farsesca logran dar tres vueltas detrás de la safety car para cumplir con el reglamento y adjudicar el cincuenta por ciento de los puntos como preveè el reglamento.
Podemos aceptar cualquier resolución basada en la seguridad de los pilotos. Y, en ese caso, la carrera debería haber sido suspendida inmediatamente cuando las condiciones meteorógicas, con el pronóstico del satélite en mano, demostraban que no se podía correr, como los mismos pilotos lo habían declarado.

It is sometimes difficult to accept some decisions of the race management in Formula 1. Because they are ill-timed. Because they are not clear enough. Or, because, as in the case of the Spa GP, impracticable from many points of view because of the rain, they arrive late and behind a farcical attitude they manage to do three laps behind the safety car to comply with the regulations and award fifty percent of the points as foreseen by the regulations.
We can accept any decision based on the safety of the drivers. And, in that case, the race should have been suspended immediately when the weather conditions, with the satellite forecast in hand, showed that the race could not be run, as the drivers themselves had declared.
El simulacro. / The simulation.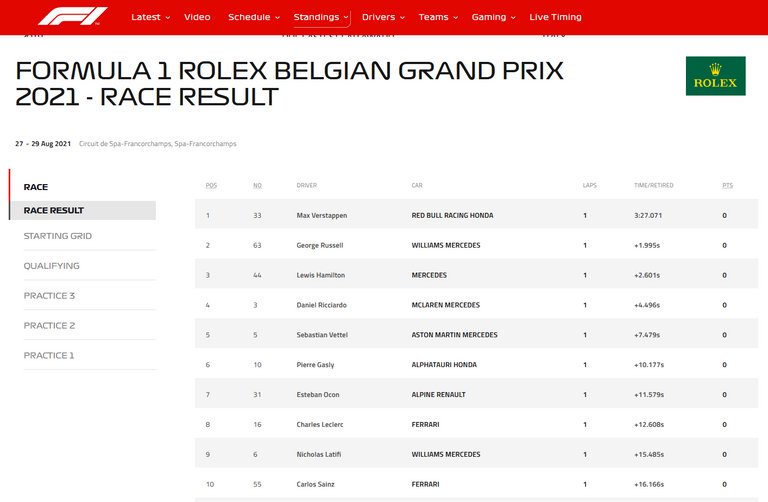 Los diez primeros autos clasificados en el mini-GP de Spa, por primera vez dos Williams a puntos. / The top ten qualified cars in the Spa mini-GP, for the first time two Williams on points.
Pero lo que da más fastidio es el engaño. Es evidente que todo fue una puesta en escena cuando todos los monoplazas se alinearon detrás del auto de sguridad conducido desde hace más de dos décadas por Alan van der Merwe el piloto sudafricano del coche médico en la Fórmula 1 que trabaja en la sombra del anonimato. A este punto la safety car había ya girado un buen número de vueltas para saber en que estado se encontraba la pista.
La decisión ya estaba tomada porque inmediatamente al cumplirse la tercera vuelta se alzó de nuevo la bandera roja declarando una nueva suspensión que ya era definitiva.
Espectadores que habían pagado la entrada, teleespectadores que habían abonado su canal y demás aficcionados a la Fórmula 1 quedaron con un palmo de narices.
La falta de sentido común de la dirección de la carrera avalada por la FIA quedó manifiesto ante la incapacidad de decidir la postergación del GP en forma inmediata integrándolo a forma de cuña entre otros grandes premios.

But what is more annoying is the deception. It is evident that everything was a staged event when all the single-seaters lined up behind the safety car driven for more than two decades by Alan van der Merwe, the South African driver of the medical car in Formula 1 who works in the shadow of anonymity.
The decision was already made, because immediately after the third lap the red flag was raised again, declaring a new suspension, which was now definitive.
Spectators who had paid for their tickets, TV viewers who had paid for their channel and other Formula 1 fans were left with their noses in the air.
The lack of common sense of the race management endorsed by the FIA was evident in the inability to decide to postpone the GP immediately, integrating it as a wedge between other Grand Prix.
En un calendario plagado de cambios no se hizo lugar a una postergación más./ In a calendar full of changes, there was no room for one more postponement.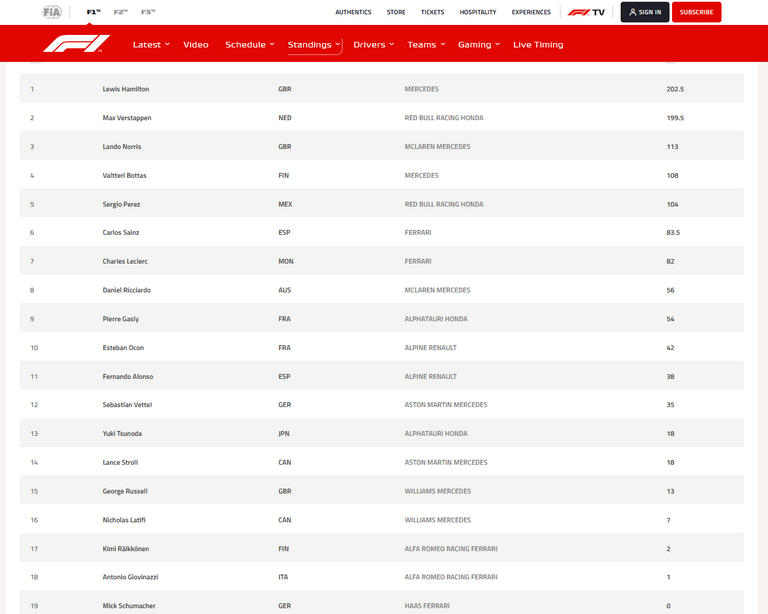 La clasifiicación en el Mundial de Pilotos F1 después de Spa (Bélgica). / The ranking in the F1 Drivers' World Championship after Spa (Belgium).
El calendario actual de la Fórmula 1 ha sufrido ya ocho cambios desde fines del año pasado hasta ahora como lo publiqué en este post.
Que problemas había para una nueva modificación totalmente justificada? Incluso ante la baja del Gran Premio del Japón. Hubiera sido más serio y responsable.
El circuito de Zandvoort en Holanda donde se corre la semana próxima dista pocos kilómetros de Spa. Cuál habría sido el problema en correr dos veces en aquél circuito como se hizo en Austria el año pasado y en este año? La poca distancia entre ambos circuitos hubiera incluso eliminado cualquier problema logístico.
Pero la burocracia dirigencial de la FIA para tener ciertos límites. Sobre todo cuando se trata de tomar decisiones sobre la marcha.

The current Formula 1 calendar has already undergone eight changes since the end of last year until now as I published in this post.
What problems were there for a new totally justified modification? Even with the cancellation of the Japanese Grand Prix. It would have been more serious and responsible.
The Zandvoort circuit in the Netherlands where the race will take place next week is a few kilometers away from Spa. What would have been the problem in running twice at that circuit as was done in Austria last year and this year? The short distance between the two circuits would have even eliminated any logistical problems.
But the bureaucracy of FIA management has to have certain limits. Especially when it comes to making decisions on the fly.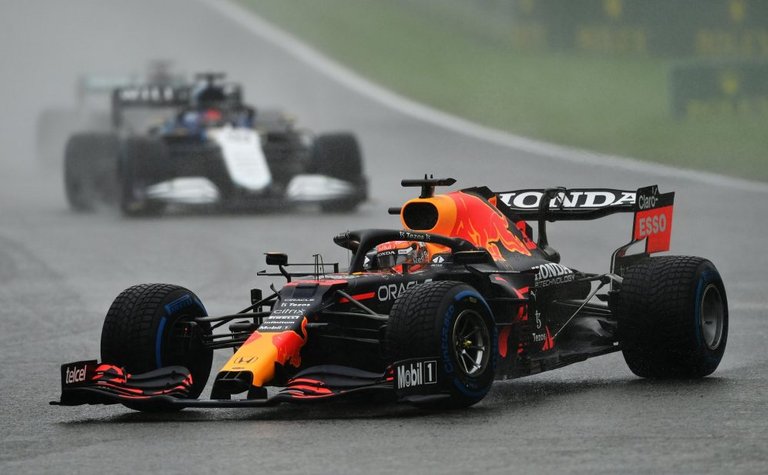 La lluvia torrencial sobre el circuito de Spa en Bélgica impidió el normal desarrollo de la carrera. / Torrential rain on the Spa circuit in Belgium prevented the race from running normally.
Este simulacro es tan paradosal que hasta un piloto como Nikita Mazepin puede llegar a obtener su primer medio punto dado que, detrás del coche de seguridad, en el giro inicial fue el piloto más rápido. Y como sabemos la vuelta veloz otorga un plus de un punto.
Decir que Max Verstappen ha ganado este Gran Premio significa, en cierta medida, hasta una falta de respeto. Hacia él mismo en primer lugar, ya que ha sido autor de excelentes carreras. Los 12,5 puntos ganados que le permiten anulan la diferencia que le llevaba Lewis Hamilton sirven solo a eso. Pero pueden ser definitivos al final del campeonato.

This drill is so paradosal that even a driver like Nikita Mazepin can get his first half point since, behind the safety car, he was the fastest driver on the opening lap. And as we know, the fastest lap gives a bonus of one point.
To say that Max Verstappen has won this Grand Prix means, to some extent, even a lack of respect. To himself in the first place, since he has been the author of excellent races. The 12.5 points gained that allow him to cancel the difference that Lewis Hamilton was leading him serve only that. But they can be definitive at the end of the championship.
La sonrisa de Williams. / Williams' smile.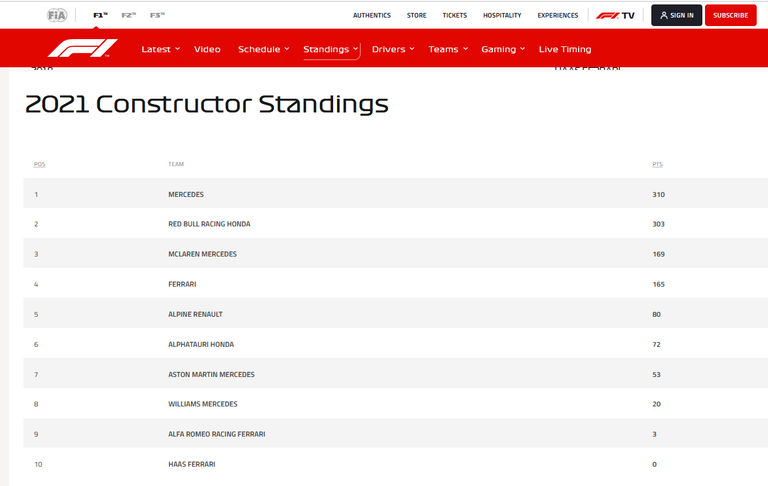 El pseudo GP de Spa sirvió para que Red Bull achicara diferencias también en el Campeonato Constructores./ The pseudo GP of Spa served for Red Bull to narrow the gap in the Constructors' Championship as well.
Tal vez la única sonrisa que haya desatado esta actitud haya sido la posibilidad de un segundo puesto para Williams que Russell nunca se hubiera imaginado y que, seguramente en condiciones normales, nunca habría alcanzado salvo causas de fuerza mayor. Como ésta precisamente.
Y tal vez el único piloto que verdaderamente se haya merecido los puntos otorgados en función de su estupenda clasificación el día sábado.

Perhaps the only smile that has unleashed this attitude has been the possibility of a second place for Williams that Russell would never have imagined and that, surely in normal conditions, he would never have achieved except for reasons of force majeure. Just like this one.
And perhaps the only driver who truly deserved the points awarded based on his stellar qualifying performance on Saturday.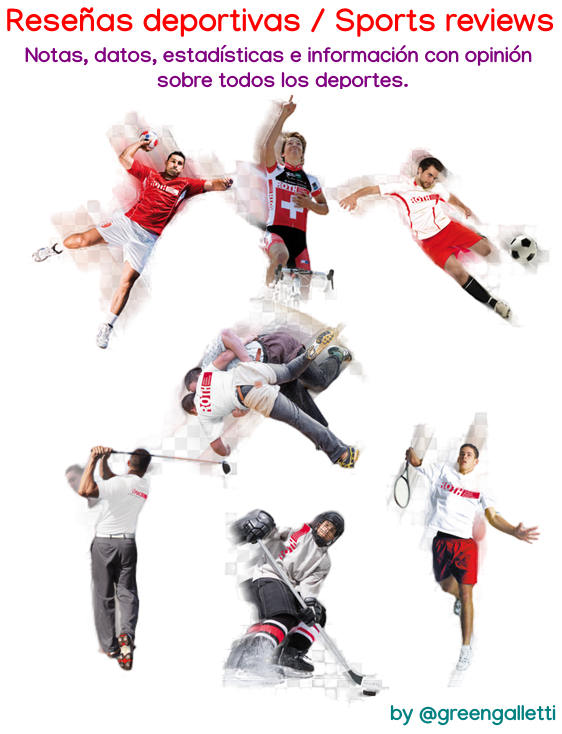 ---
---