Hive FPL : My Gameweek 2 outing
Gameweek 2 of the English premier league didn't offer so many surprises but was exciting. For many fantasy managers was a roller coaster week. The most picked captain choice Haaland failed to score but registered an assist. Those who picked Salah must have been happy since Salah never fails to deliver but to their disappointment, he didn't. The managers that went for Jesus are the winner.
Happy Boys FC
Coming from last week's performance I was determined to make some changes to my team but with just one transfer available my option was limited, I fancied the thought of using my wildcard but I considered it too early. The season is a long one, anything can still happen.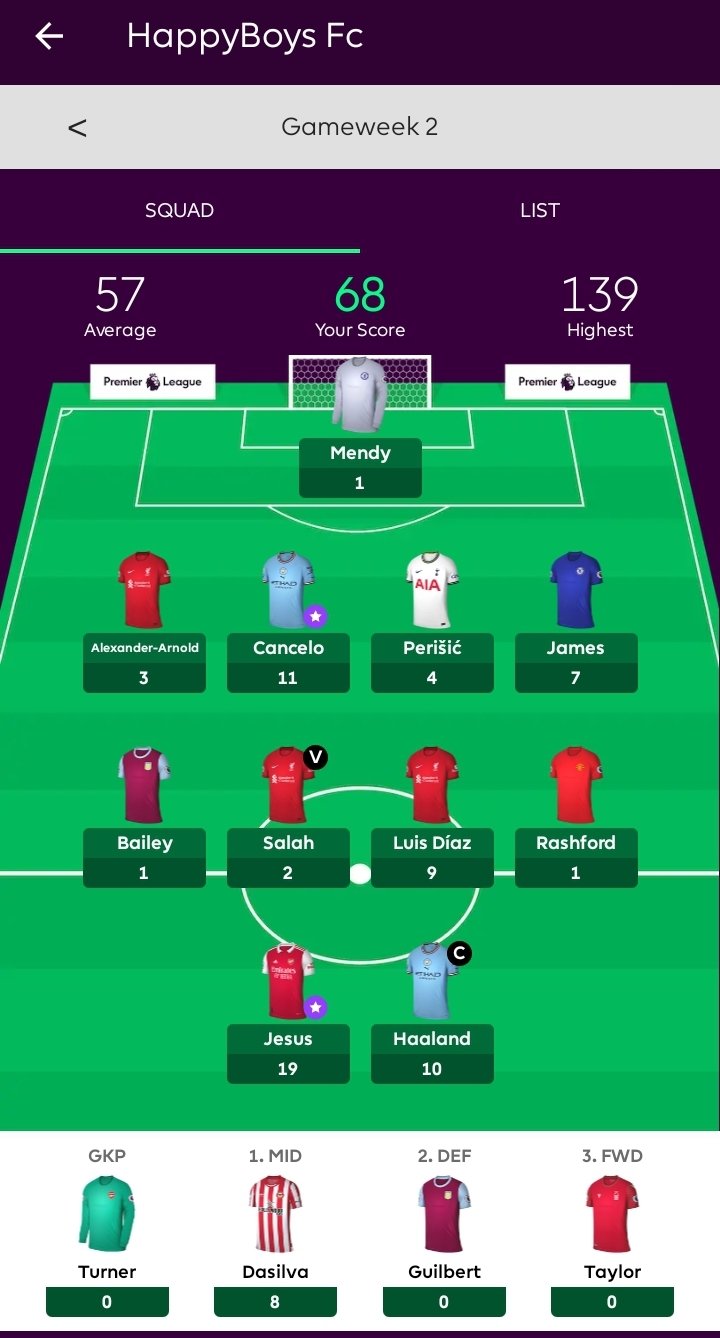 I needed at least 4 substitutions but know I have to settle for just one, I then decide to list them all and choose based on their importance
**The first was Torreira: **
Due to his price tag, I added him to my team in Gameweek one but he left Arsenal, having him in my team is a waste of slot so I searched for a replacement and saw Dasilva at a cheap price. I checked his performance in the first league game so I went for him.
**The second substitution option was Rashford: **
I think I had more faith in Manchester United even more than the players themselves. I considered transferring him out for Martinelli but I still have a little bit of hope that Rashford will perform well after all, Manchester United is playing Brentford, it should be an easy win, especially after losing the first game, so I stick with Rashford.
The third probable decision was to transfer out Perisic:
I watched Antonio Conte's interview where he said he isn't going to rush the new signings into the team. It will be a smart move to swap Perisic for Trippier but I have just 1 free transfer.
**Fourth option: **
Transfer Mendy out. Since Chelsea was playing Tottenham, I knew they will concede a goal one way or the other, moreover, Mendy is now shaky unlike before so transferring in Ederson will be a great step but doing that will lead to a minus 4 point.
My decision
I went with the first option, I swapped Torreira with Dasilva and added him to my team. I captained Haaland and gave Salah the honour of being the vice-captain
Last minute decision cost me 7 points
About 30 minutes to the closure of the transfer window I saw a team on Twitter with Bailey in the starting Eleven. I got confused and was tempted to do the same. After much deliberation I did, a decision I regretted later. Dasilva went on to score for Brentford, amassing 8 points in the process while Bailey was only able to earn a point.

Few Decisions paid, and some Boomerang
Leaving Perisic in the lineup looked like a wrong decision when the team list came out and he was on the bench but he came in and provided the assist to Harry Kane's goal. Another favourable decision was picking Haaland over Salah, though it would have even been better if I chose Jesus. Manchester United's woeful performance is the final nail in the coffin for me, Rashford isn't worth keeping. He got just 1 point and I think I already know who to transfer out ahead of Gameweek 3.
Hive FPL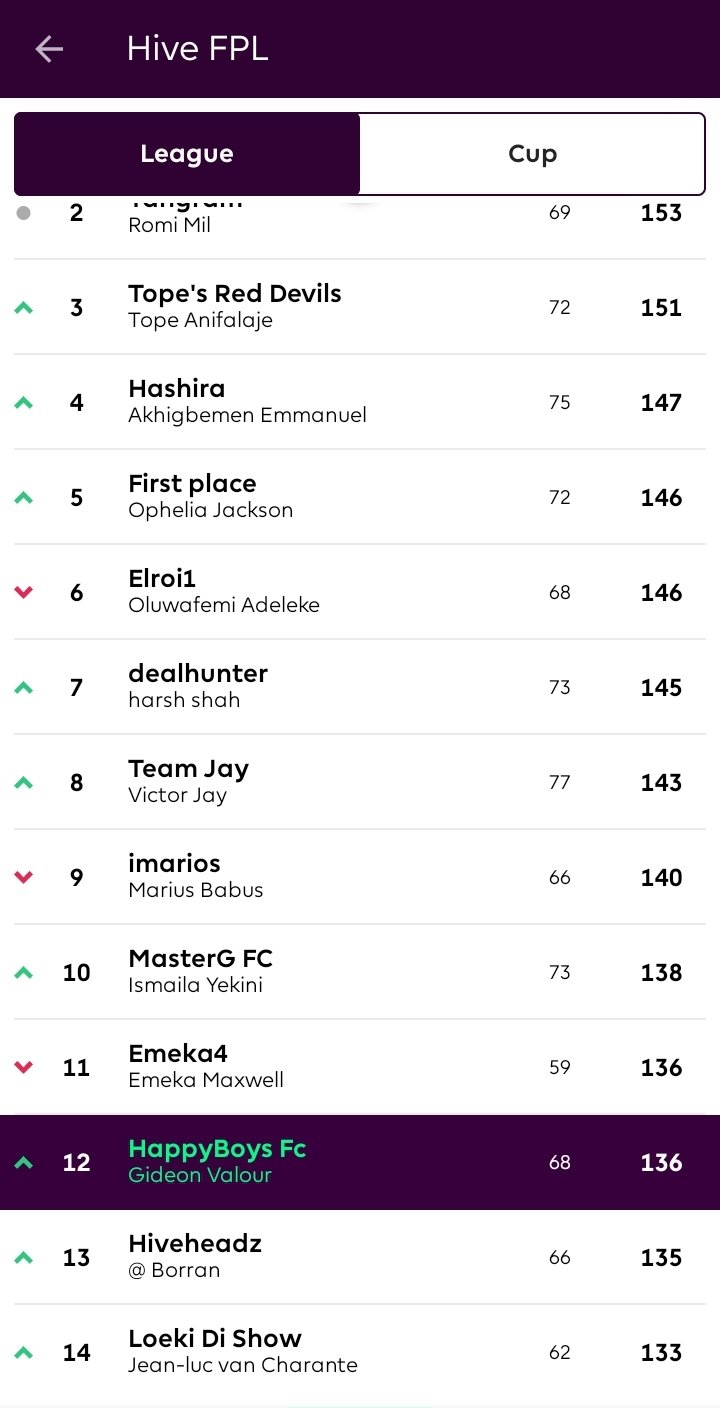 After Gameweek 1 I was number 23 on the log. I moved 11 places up and I'm now in the Top 20. Getting into the Top 10 won't be easy as we have so many great managers in the league ready to dethrone those in the top 10. let's keep our fingers crossed and see how it goes. May the best manager win.
Thanks for Reading!⚽️💙⚽️
All images from My FPL app...
---
---