#Beersaturday - Superbowl drinking
The Superbowl is kind of important to Americans, less so to us Australians, but for about 3 weeks a year I care a little about the NFL, and the superbowl feels like a reasonable excuse to drink and have a little party for myself.
Now it's not the best time for drinking in Australia - it's 10.30am on a Monday morning, not the worst time, but also not the best. But a) I don't work Mondays and be b)I don't drink in the morning as a general occurrence so I think it should be good.
In terms of who I want to win - probably the Bengals, mainly because because their story of a turnaround from laughing stock to superbowl gives me some hope for my team in the AFL (Australian Rule Football) who have finished last and second last over the last two seasons - Hope springs eternal, but then again I do like that young coach fella and Copper Kupp because I was always good at that on Mario Kart.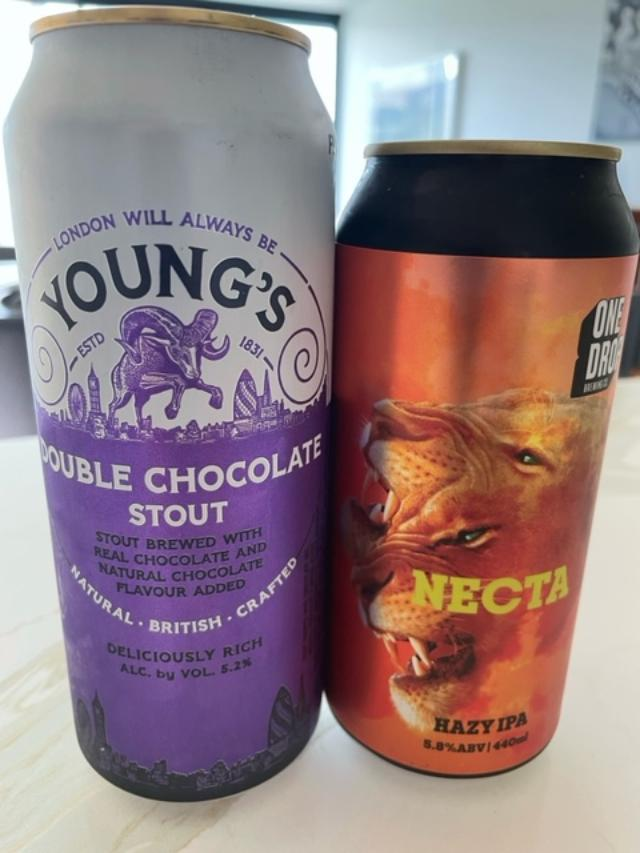 So I've selected just two beers, I figure, one a half. I have selected one for each team. Now normally I would just drink US beers and think that was good enough but US beers at the moment in Australia aren't great at the moment due to shipping and it feels like weak to just go 'US that will do.'
So I present to you one beer picked for the LA 'RAMS' and one for the Cincinnati BENGALS (which are tigers)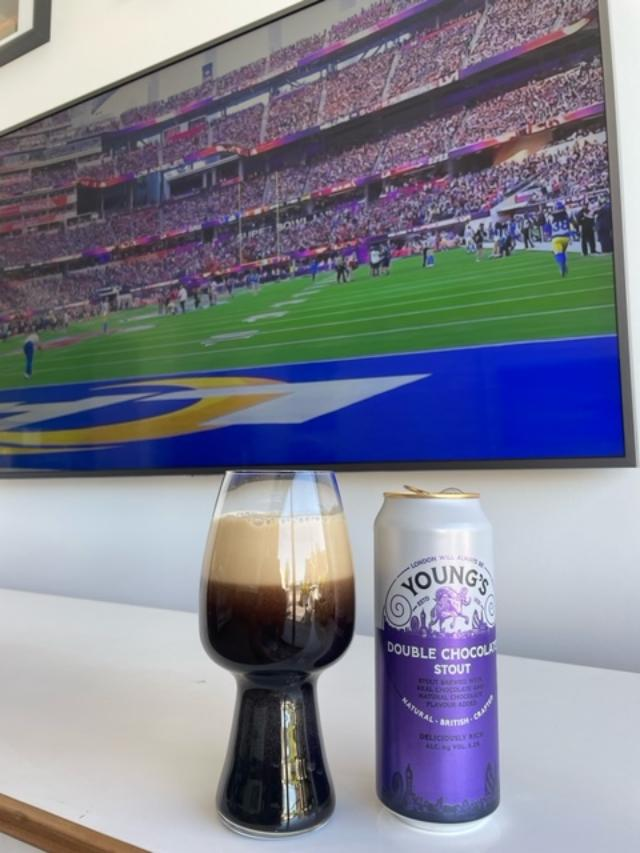 For the Rams we have Youngs Double Chocolate stout out of the UK, as this is a milk stout it'll be the first half (morning beer) and why the Rams, well it has a ram in it's logo and that's enough for me.
Oh and it's a amazing beer, luscious, sweet, smooth, it was the original sweet stout before every man and his dog started making them - if you've never had it go and get one right now.
And as for the first half performance for the Rams well the beer selection seems to have, done nothing - it feels pretty even to my untrained eyes.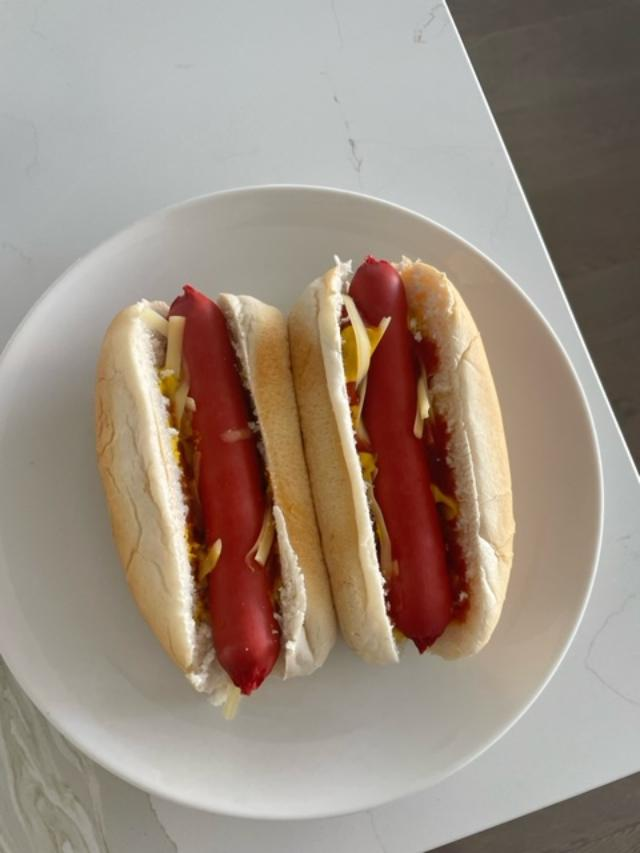 Half time of course means Hot Dogs - obviously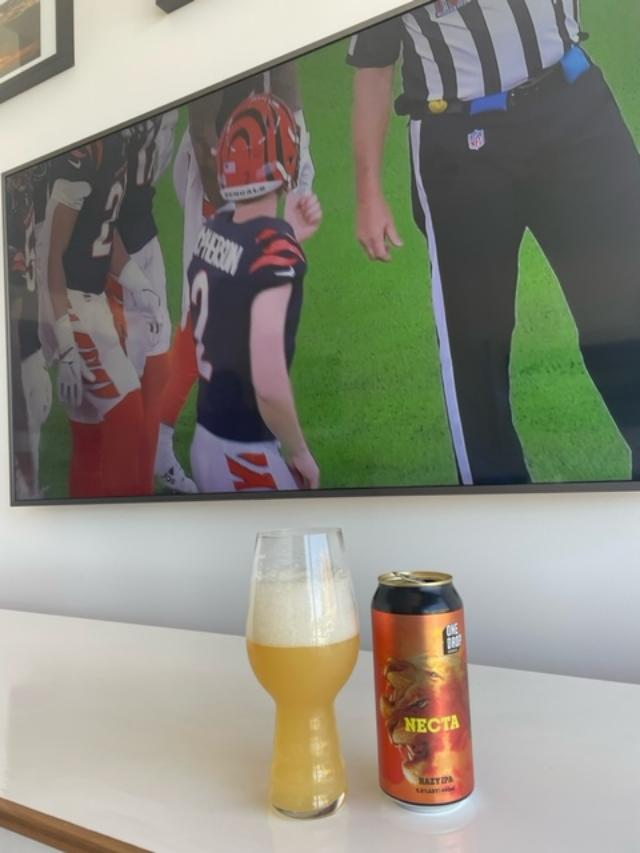 And for the second half we have our second beer. It's from One Drop who are an Australian brewery and it's called Necta, It's and Indian Pale Ale and it has a Tiger on the can which makes it the Bengals beer.
But of course the smart amongst you will be saying - That's a Lion(ess) not a tiger, and , well you'd be right, let's face it I've got a little overwhelmed in the bottleshop.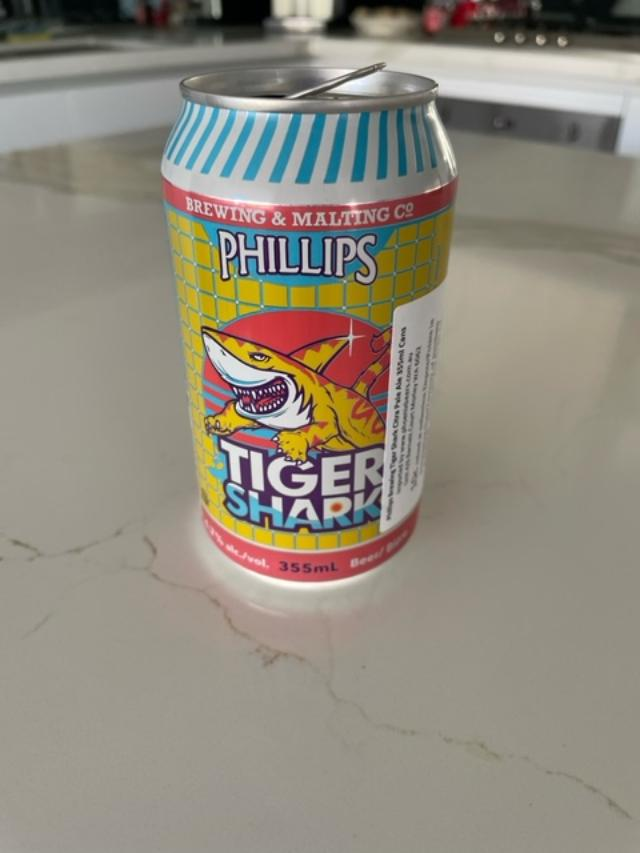 The real shame - I drank a beer called Tiger Shark a Pale Ale from Canadian brewery - Phillips just yesterday, and it's a pretty good little pale ale - that probably would have been more appropriate. Oh Well.
Early in the second it looks like this is a good luck beer for the Bengals, and it should be it's a very well made brew, refreshing, not to gimmicky or sweet for a hazy IPA, rather it's well developed and really works.
Of course we know however that this beer didn't bring the Bengals enough luck and of the Rams take it out, maybe I should go have another Young's Chocolate stout.
---
---