Neymar will miss their next match at champions league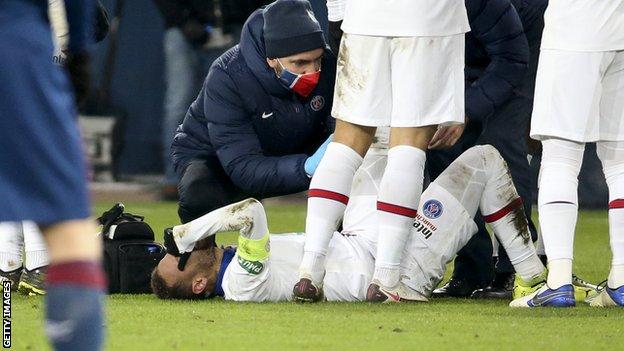 Confirmation has it that Neymar will actually miss the first leg of their next football match against Barcelona at the champions league.....this is because the player currently have a thigh injury....
The Brazil striker actually got injured in their last match against caen on Wednesday at the French cup.....
PSG as a football club have said that they actually expect Neymar who is 29 years old to be able to actually recover in around up to four weeks, which they believe that could actually see him return and prepare for the second leg which will occur on 10th of March......
It is sad that Neymar will miss out in action,I want him to recover quick so that he can get back to the pitch and display great skills....
---
---