My view on Manchester United vs AZ Alkmaar
Hello football fans on twitter!
It was a great night yesterday, fun to see Manchester United team win with a 4-0 margin even without fielding the best first eleven.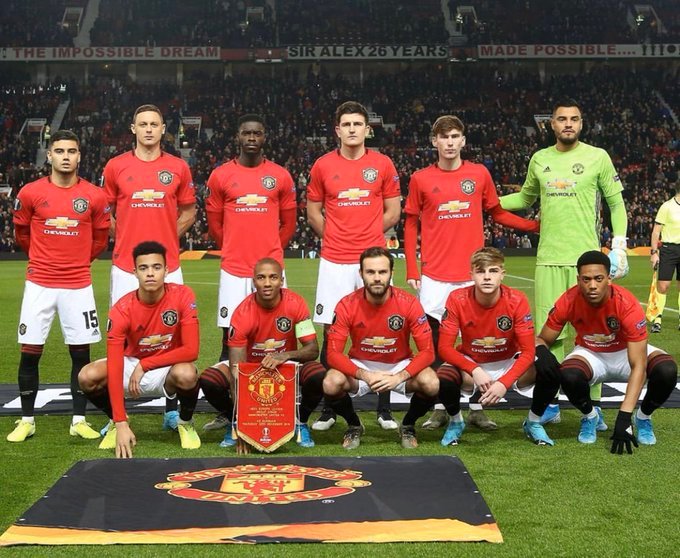 Image source
When I saw the line-up, I was thinking probably the team would score 1 or 2 goals then keep a clean sheet simply because of Romero. When the first half ended with 0-0, I almost gave up. Until they scored 4 goals between 11 minutes of play.
I was excited with Greenwood's talent, always nice to see a natural finisher that uses both left and right legs to power shot. He could have easily gotten an hat-trick, but a brace is not bad at all.
Now, the team has won 3 games on a bounce. The moral is high, the players are getting fit. This is time where the coach needs to rotate the team with wisdom, tweaking the line-up way too much can lead to Everton winning on Sunday.
The game yesterday showed the team is united, just a little bit of quality would polish the team well.
And the awesome thing is that Young scored a goal!
That is good for the team, the competition would be very healthy. I hope Everton would be controlled and give up the 3 points.
Ole should not get carried away though, 2 players of quality is needed. And I hope he does not scatter the formation once Pogba is back. He should just slot him in as a no. 10, I just hope it would not slow the team down.
GGMU!!!
---
---