This new Arsenal can beat Manchester City on Sunday.
Hello football lovers!
Yesterday was a nice day for Arsenal fans, although the first half was not what it should be. They witnessed their team comeback to win a match after trailing 1-0 after first half, something they managed to do eight years ago.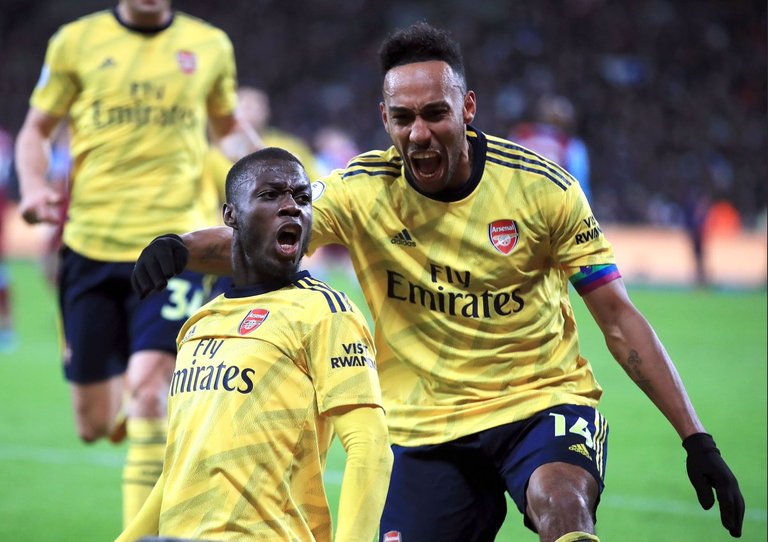 Image Source
Freddie benched Luiz and started Chambers, it worked out. The fans had believed David Luiz is mistake prone, they got their wish.
It was a weak display for the gunners at first half, it looked like the team was not hungry enough. And West Ham took the lead, which they deserved as far as I am concerned.
Then the second half was good, whatever Freddie told them during the break worked. It lifted their spirit and they played like a team that really wanted to win. I must commend Martinelli, he played like a hungry striker. He is just 18years and 174 days when he scored on his premier league debut yesterday.
Arsenal play at home against a relatively weak but angry Manchester City team on Sunday. Manchester City would be playing Champions League this week but they have qualified already. Pep Gaurdiola's would be on getting 3 point from Arsenal.
Although the 3goals Arsenal scored yesterday was down to a very questionable defending by West Ham, I still think Arsenal can hurt City if they can be focused while defending.
City does not have the depth, Fernadinho would still play as a center back. Auba, Lacazette and Martinelli can exploit that.
It would be cool to watch, all attacks. But if I was into betting, I would tip both team to score and any team to win. I would not place my money on any team to win, I do not really trust Arsenal as a team.
Stay focused and keep winning!
---
---