Alive Staking Day, My Dreamed Day
Greetings lovely friends of this amazing and beautiful community. Hope we all are doing fine?
Today was quite a busy day for me. Honestly I'm very stressful and tired but still I can't go to bed without visiting and engaging on hive. Most especially, when I remembers what today is; Alive staking day.
Alive staking day is a day I enjoy most in the week. I feel so happy staking my alive and seeing how my staked alive increases 😀.
Here is a screenshot of my wallet before stake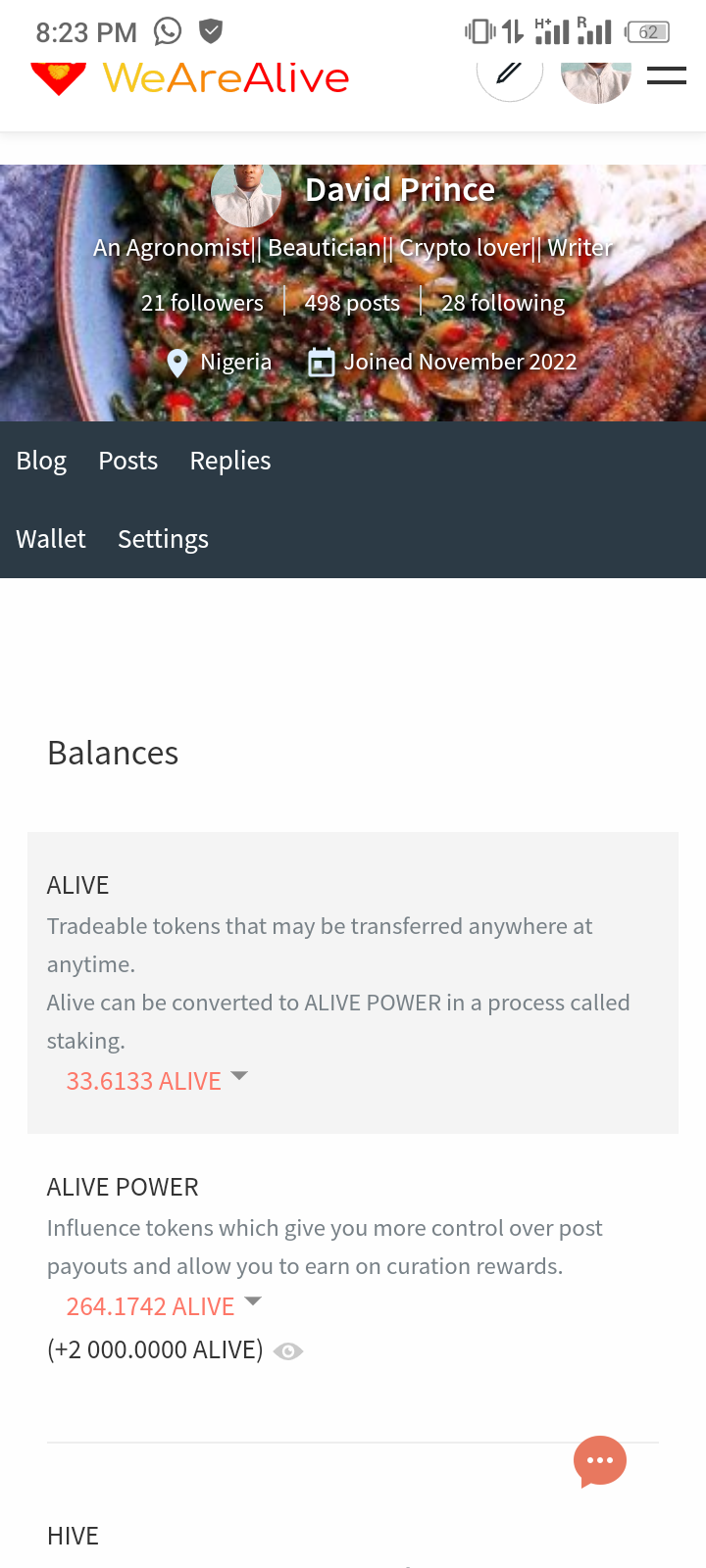 I staked everything in my wallet. Why will I live anything?😀
As long as this is alive staking day I don't leave anything in my wallet, I do stake everything.
Here is my wallet after stake.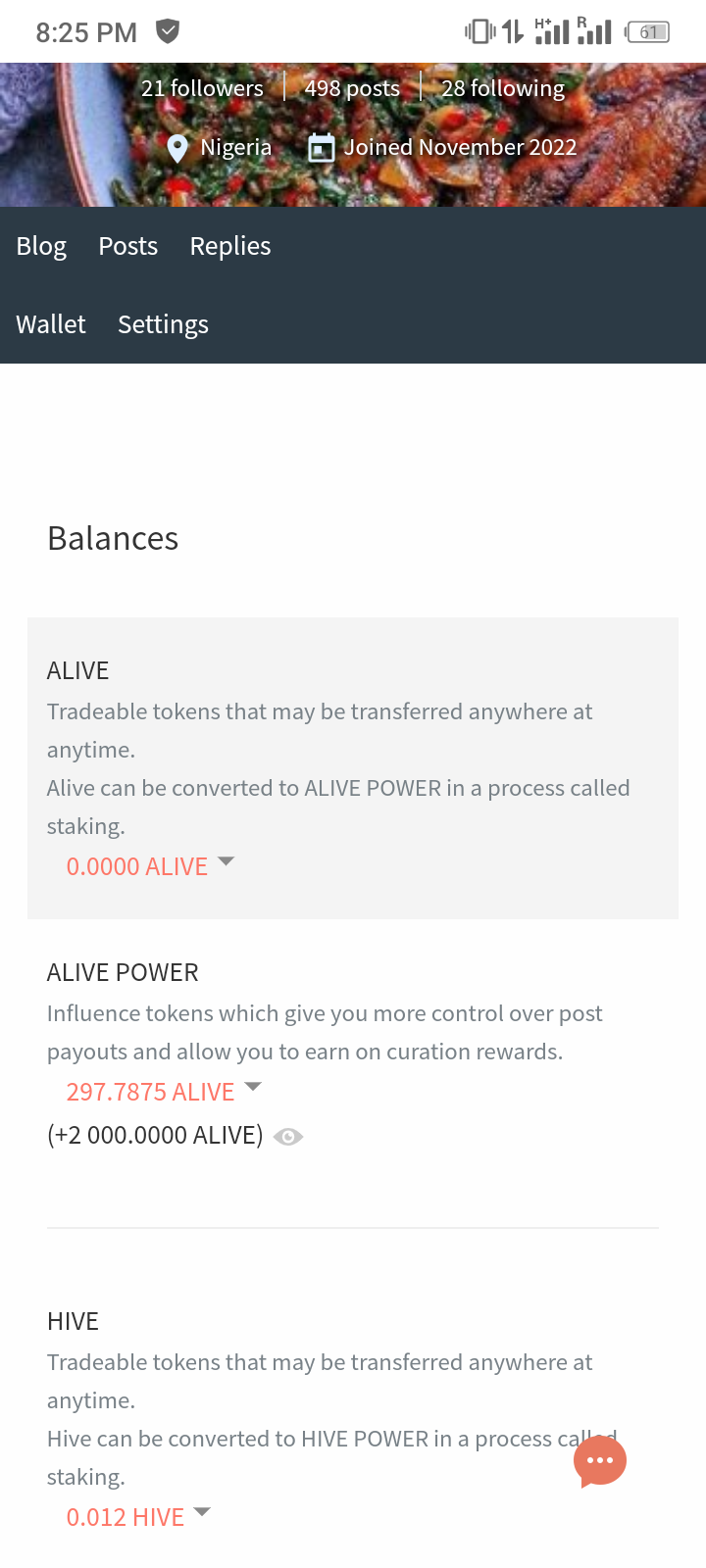 Smiles 😀.
Happy Staking friends and enjoy yourselves.
---
---