Barcelona make foreigners a scapegoat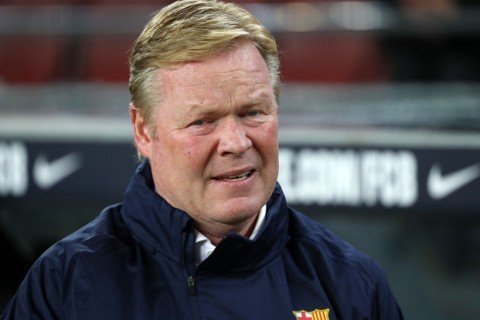 Image
Things are not going quite as smoothly at the moment in the Catalan big club, Barcelona. First season in 16 years without Lionel Messi, financial crisis and unrest around the coaching post is everyday in the club right now. The latter problem has been a major topic of conversation over the last few weeks, with coach Ronald Koeman appearing as a finished man at the club.
Rumors have it that the management does not believe in Koeman's vision for the club and that they have been looking for a replacement for the Dutchman who came last summer. Club icon Xavi Hernandez is the favorite to take over the coaching post at his old club.
The former Barcelona coach and current Dutch national coach, Louis Van Gaal, believes that the club tends to turn the foreigners in the club into scapegoats during difficult periods.
History repeats itself. It is typical of Barcelona. When things are going well and you are contributing good things that Frenkie De Jong has done over the last few years, there is nothing to worry about. But when things go wrong, people in Barcelona always look at the foreigners. In this case, the coach, Van Gaal said at a news conference the other day.
I would recommend him (Koeman) Not to think too much about it all, Van Gaal concluded.
Since his arrival in Barcelona, ​​Koeman has had a points average of 1.98 per game, which is the worst of the last seven coaches in Barcelona with a minimum of 25 games played.
---
---