Ronaldo annoyed at teamate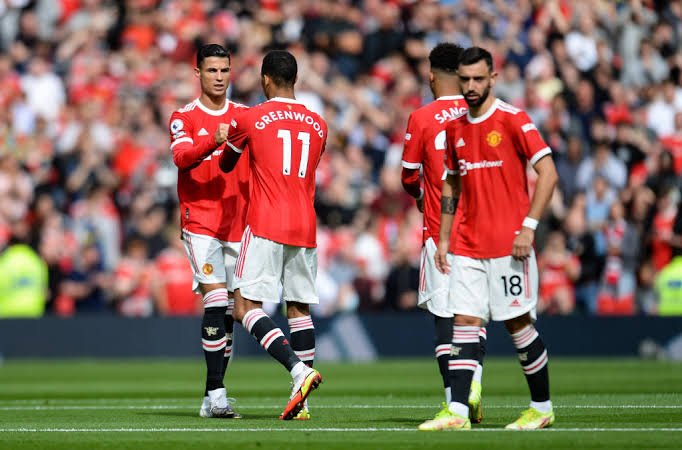 Image
Ole Gunnar Solskjær is currently struggling to keep his job as Manchester United manager, and the dubious season culminated for the time being for the Norwegian on Sunday night, when "The Red Devils" took on Liverpool at Old Trafford. The so-called North West Derby ended in a 0-5 defeat.
ESPN reports that Solskjær had already lost confidence in a significant number of Manchester United players before Sunday's disaster match against Liverpool. The mood in the squad is therefore at a low ebb, although the atmosphere is reportedly not as bad as under José Mourinho.
Solskjær was initially hired as interim manager when Mourinho had been fired. The now hard-pressed manager showed such positive pace at the time that he was provided with a three-year contract, which was extended in July. Now, however, Solskjær has lost five out of the last nine matches.
According to the American media, several Manchester United players criticized their manager during the recent international break, because Solskjær reportedly favors underperforming players. However, something could also indicate that there is also unrest internally in the Manchester United squad.
ESPN thus believes to know that Manchester United's returning superstar Cristiano Ronaldo has seen himself angry at Mason Greenwood. The interaction between Ronaldo and young Greenwood is not working optimally, and 36-year-old Ronaldo, who has scored six goals since returning, is reportedly annoyed at Greenwood for shooting in favorable positions instead of passing the ball.
Sunday's 0-5 defeat has seriously sparked rumors about who will replace Solskjær if he gets a dismissal notice stuck in his hand. The most obvious bid is apparently the former Chelsea manager Antonio Conte, who is reportedly ready to take over from the Norwegian manager.
---
---