Sociedad takes over first spot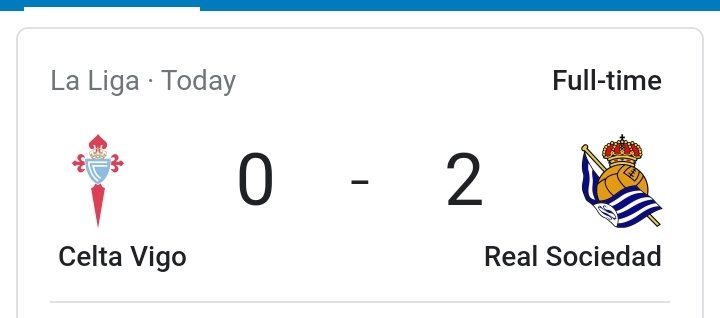 Image
While the rain was beating down in Vigo in northernmost Spain, the Basques from Real Sociedad had to try to keep a cool head. Because with a victory over the home team Celta Vigo, the blue and white striped players from San Sebastian could play themselves in a surprising first place in the best Spanish series.
And so did the Basque warriors. Because even though it was tough and Celta Vigo played up to dance in the first half, the normal reserve goalkeeper, Mathew Ryan, had a dazzling match, and with several good saves, he made sure that the break was 0-0.
In the second half, conversely, it was the top team Real Sociedad that stood out best, and what Celta Vigo is missing this season, the Basques have personified by Swedish Alexander Isak. Celta goalkeeper Matias Dituro otherwise made a fine save, but the riposte jumped out at the feet of the young striker, who for the fifth time in his last six games played for Real Sociedad and the Swedish national team, respectively, could bring the visitors on a victory and lead course.
Celta Vigo replied with a fantastic free kick and the ball went in off the bar. However, Brais Mendez made a spectacular save. the ball in the net.
Thus, "La Real" takes first place in La Liga three points ahead of both Real Madrid, Sevilla and Real Betis in the next places. The defending champions, Atlético Madrid, can play on the side of the trio on Thursday night with a victory over Levante.
Real Sociedad have twice before won the Spanish championship: In 1980-81 and 1981-82.
---
---