Muay Thai fight at Bangla road, Phuket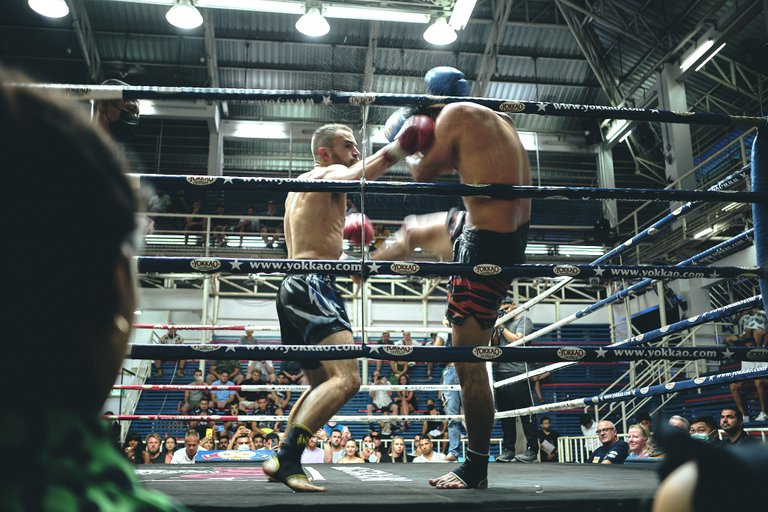 Shot with Fuji X-T4

One of the things I wanted to do for a long time once I get to Thailand is to watch Muay Thai fights. I've been training Muay Thai on and off and I enjoy the sports so much! I don't want to be a fighter tho, just for training and physical fitness but yeah, the sport is really fun.
There's a lot of Muay Thai stadiums in Thailand and regular fights (like per week or something?) whether big or small. We got to watch a fight in Bangla road when we were in Phuket. :D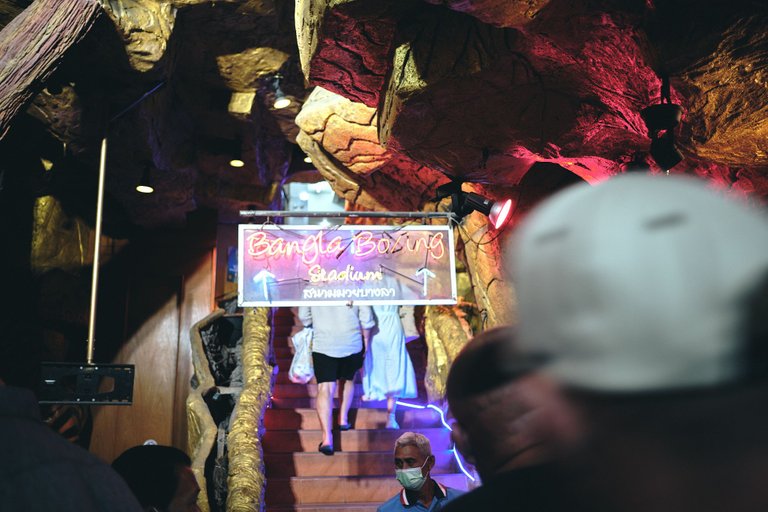 When we walked around Patong in Phuket, we saw some posters of the fights and there were also a car going around, announcing them. I think the fights happen every 3 days or so, they happen quite regularly since you know, tourists! :D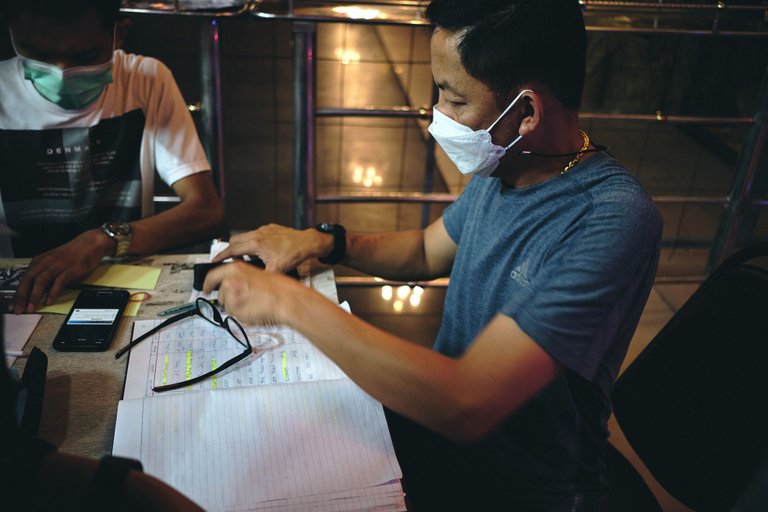 I'm sorry but I don't remember how much the ticket was hahah. I think it was 1,500 baht each since we're spoiled brats and want to get into the VIP section.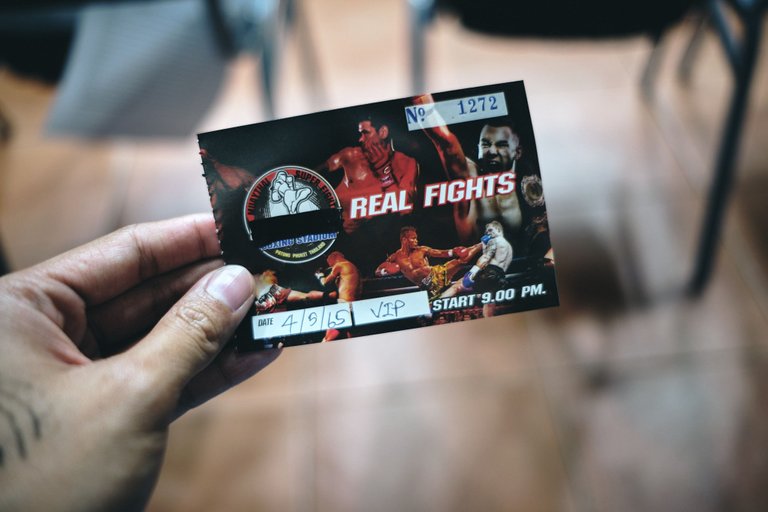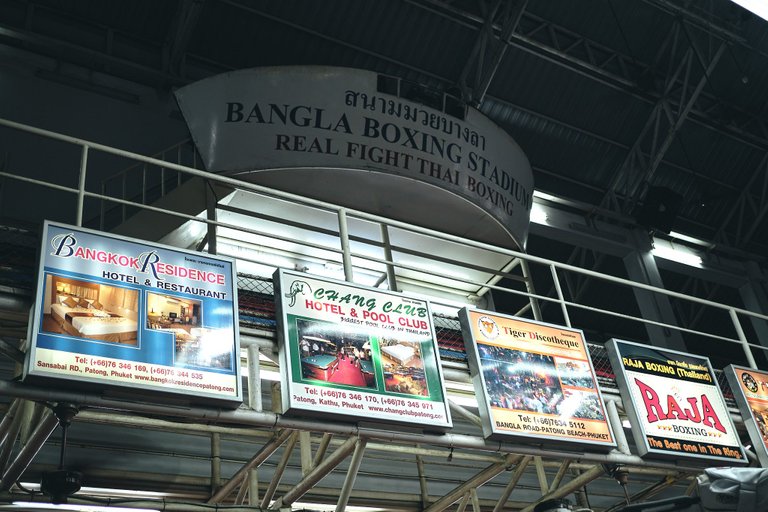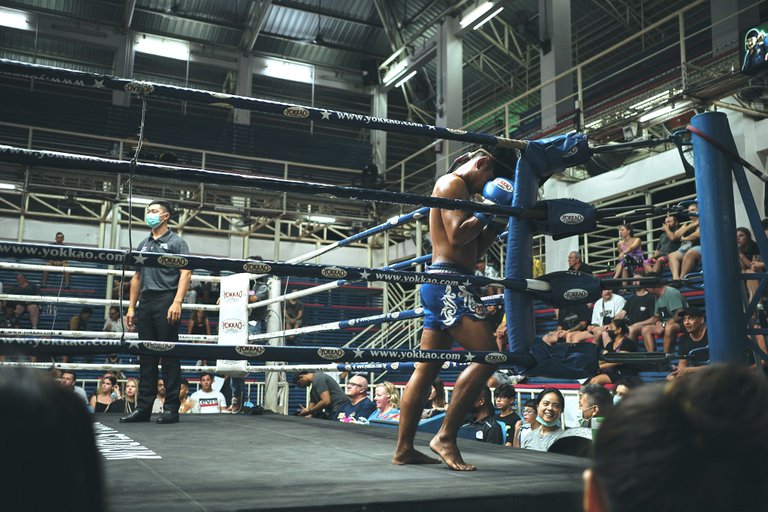 The stadium is not full as you can see, the audience is composed of mostly tourists. :D
There were 7 fights in total - both Muay Thai and Mixed Martial Arts.
Here we can see a Thai player doing their ritual before the fight.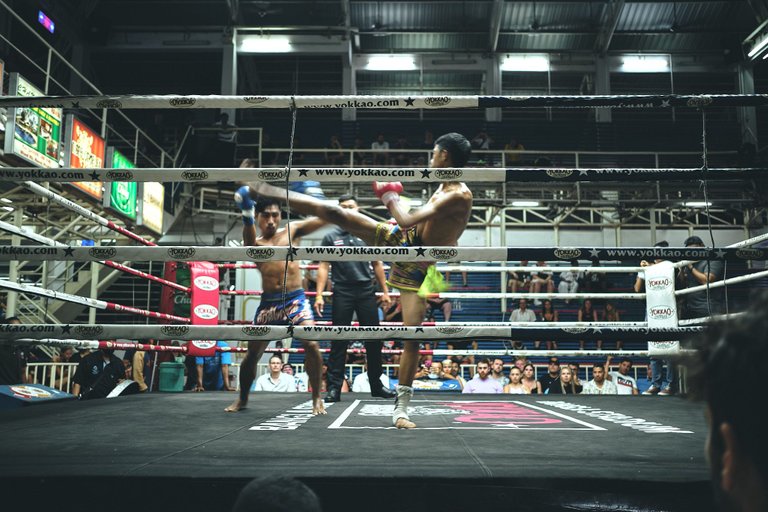 We were guessing which one would win. I was betting (not literally lol) on to the one with the yellow shorts since he's taller and obviously has an advantage. The other fighter is also strong, but I will always bet on the leaner one since their body is lighter. In the end, my fighter won. :P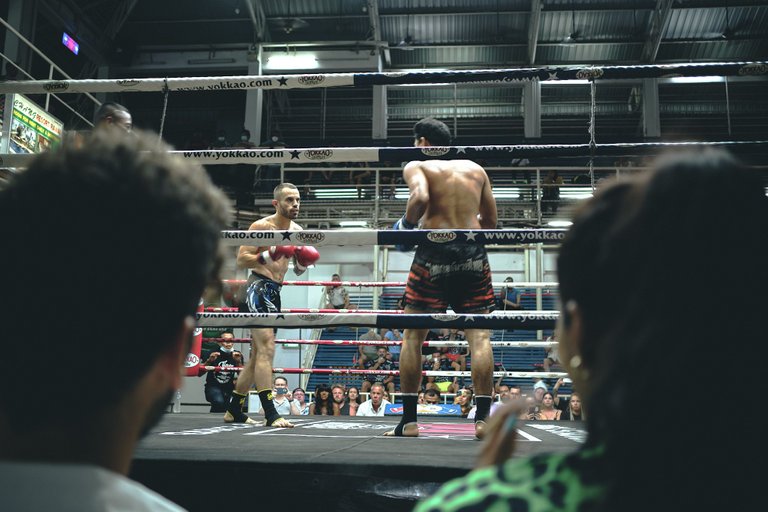 In the next fights, we have fighters from different nationalities fight against each other. This one was Turkey vs Thailand.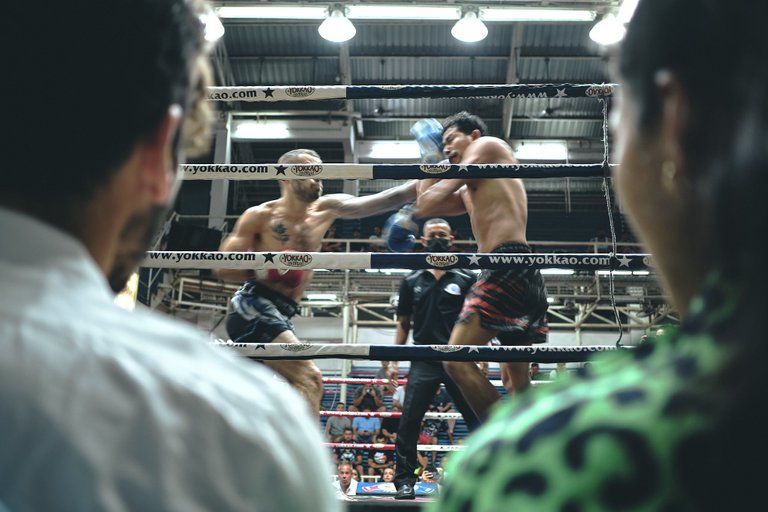 My camera (Fuji X-T4) was new this time and I was just getting used to it so I really didn't have the focus set properly. I think I was doing Auto (which sucks, I know) but during this time I was really really confused with Fuji's autofocus system cos they're so complicated lol. That's why you see the boxing ring was focused and not the fighters. :P Also the shutter speed wasn't even set properly hahah fml.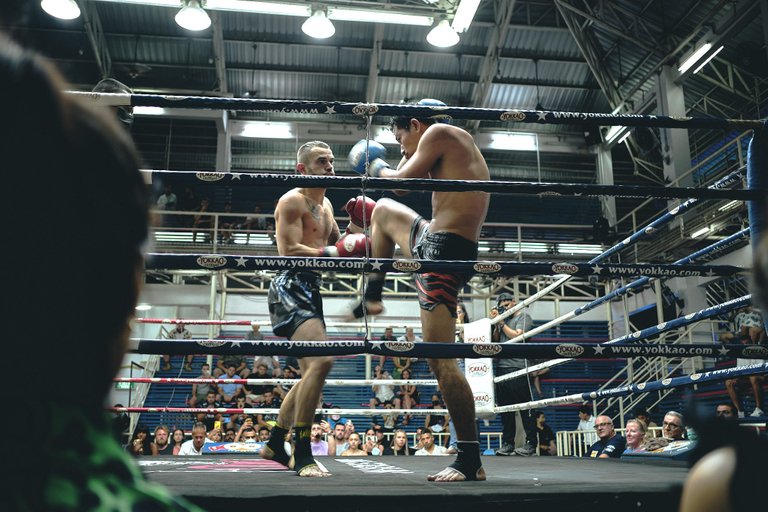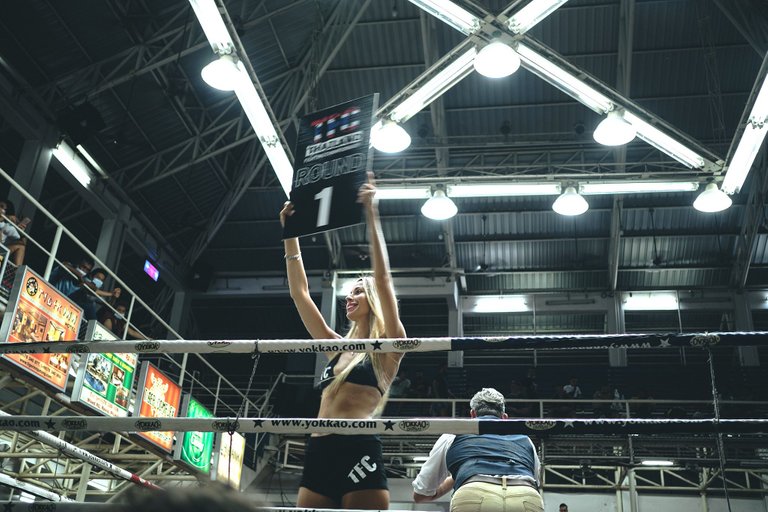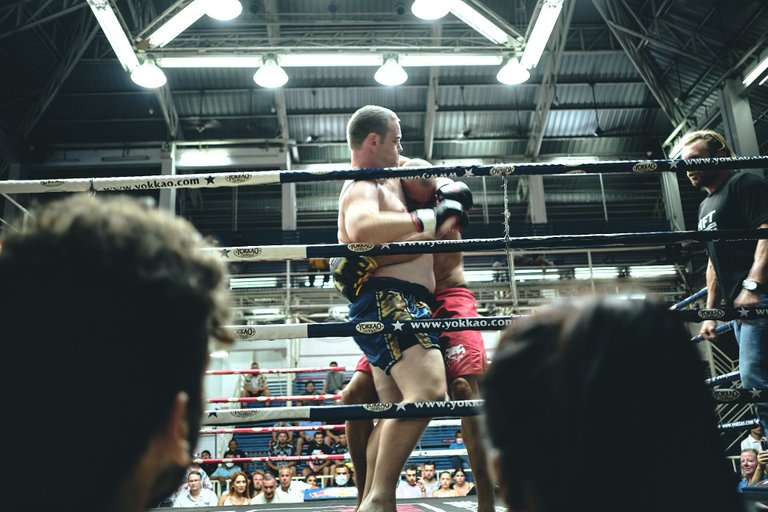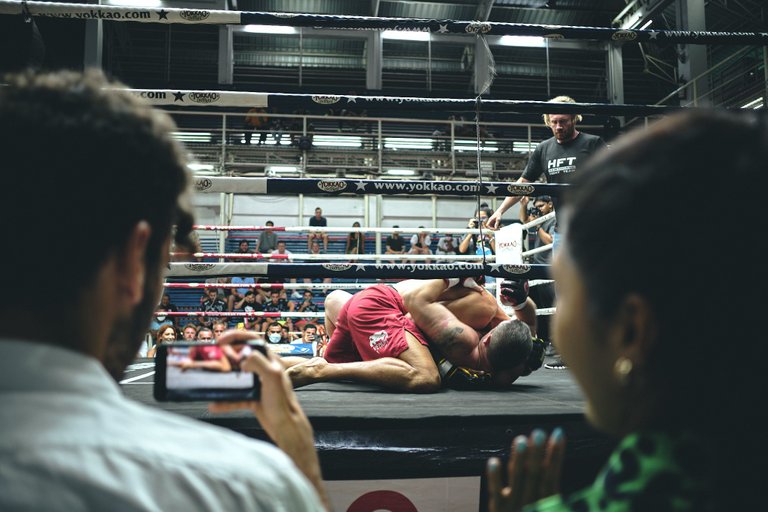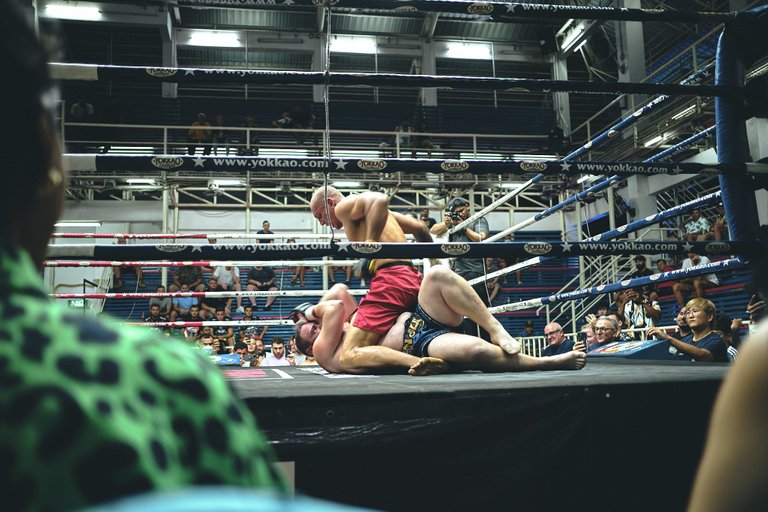 MMA was kinda brutal. Not for me. XD But it's kinda fun to watch and especially when people cheer together.
The fight was nice and more fun when you're in Thailand soil. I love how they preserve and promote their sport. We enjoyed this night and I kinda regret not training in Thailand even just one time. That experience should be really different with Thai coaches than Filipino ones we have here.
Looking forward for more fights when we get back to Thailand tho!!
---
---