What has happened to Romelu Lukaku?
What has happened to Romelu Lukaku? Is this the same player that played for Man United? The celebration tells you Conte has allowed him to try those from outside the box. Good management.
He's been scoring for years. Manchester united fans are just thick and mistreated a world class goal scorer. Romelu Lukaku has now scored seven goals for Inter Milan in Serie A this season.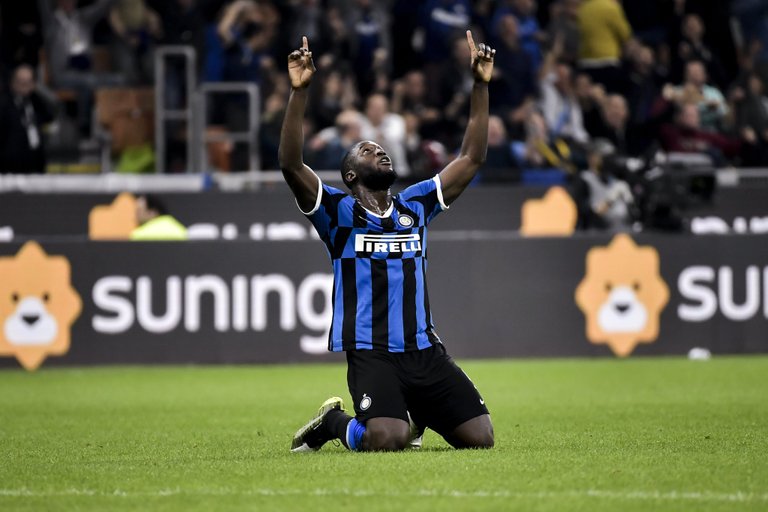 Source
I actually do not see what's new here I've never questioned Lukaku's ability to score goals I question his mentality when things are not so rosy and I bet those times are coming at Inter too just watch.
Lukaku scores a lot of goals, that's true. The problem is scoring when the stakes are high and your team needs you the most . Therefore no need to think Manchester had made the worse mistake whenever he scores.
I think the fact that Manchester United spent two years trying to play him as a static target man suggests a few still don't appreciate this side of his game fully.
I think mourihno paid 70m and conte paid 75m and both actually see him as proven scorer. Thats also is the the production you get with a midfield with a spine and defence with a backbone.
Back to the question, it's the same one Lukaku. Just trying to show everyone how low of a team United is. The team is absolutely playing with no passion no hunger nothing. This is what happens when you play under a good manager who doesn't take any mediocrity and keeps his players disciplined and motivated.
Manchester united sold him because along the line he switched and he played terribly when we needed him the most. It was right selling him but in a way too it wasnt because they had a terrible team and he was doing the most then.
---
---