A U-Turn To Philippe Coutinho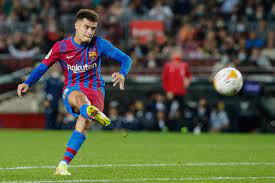 source
The love between Coutinho and Gerrard is still intact up to today. I can remember when both players played their last match together, it was a match that Liverpool lost 6-1 to Stoke city. It was a match Liverpool would never forget in the history of football. In that particular match, Stephen Gerrard played as false 9 while Philippe Coutinho played in the wing.
Gerrard loves to play alongside Coutinho because of his creativity and skill, he's the kind of player that can make things happen in the pitch, that was one of the reasons he was signed in barcelona to replace andres Inesta because he was 33 by then. Coutinho was signed as a long term replacement for Spanish playmaker, but this did not get along the way it was planned. It was a transfer that shocked the world of football: it was good news for Barcelona and bad news for liverpool.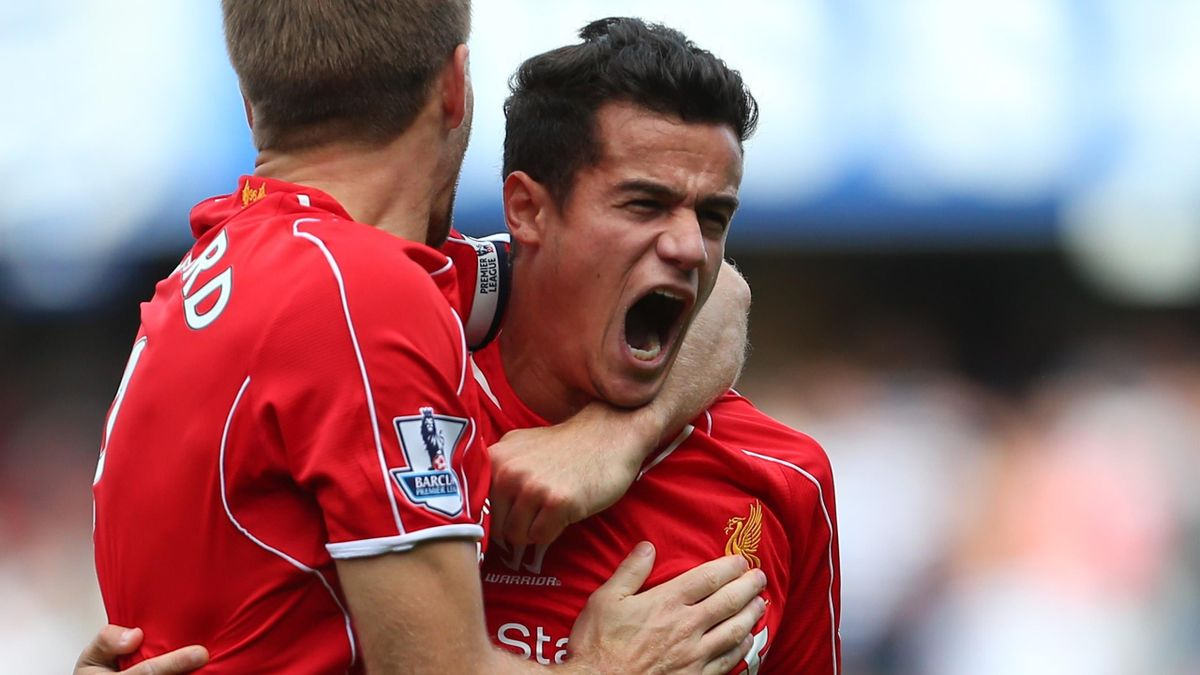 source
Coutinho was seen as a player that has the ability to play like Iniesta if well trained, he played for a season in barcelona and could not live up to expectation after a mega money transfer to Nou Camp. he was loaned to bayern munich
After a year with a purchase option if he plays well. At the end of the loan, he was not needed by Bayern Munich because they have many playmakers on the bench.
Pilippe coutinho returned to barca after a loan spell in bayern munich in 2021, yet he could not make any impact in the team.
Coutinho who was one of the best midfielders in the world that every big club wanted to have him in their team has now become a player that is loaned from one club to another.
Coutinho joined Aston Villa in january 2022 transfer window, which included an option to purchase him just like how he was included in the Bayern Munich loan deal.
Aston Villa manager, Steven Gerrard and the fans are really happy to see the deal happen and expect him to be in the club sooner than later due to tough matches ahead of the club.
Steven Gerrard and Philippe Coutinho played together for sometime, the former England player knows how useful Coutinho was and can bring Coutinho back again.
Arrival of Coutinho can strengthen the attacking force of Aston Villa and help them in the premier league. Though Aston Villa Football Club is not a premier league top 6, the addition of Coutinho can make the team stronger and win some matches in premier league.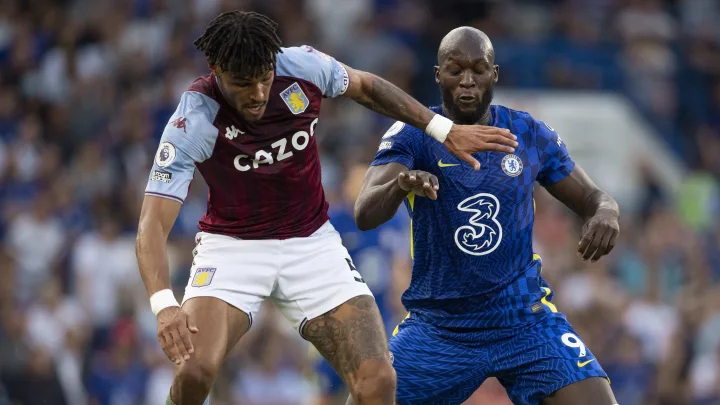 source
Watching Aston villa matches this season, i discovered the club lacks creativity which could be brought to the team by coutinho.
Watching Aston villa vs Chelsea, Aston Villa could not retain possession in the midfield and the whole midfield was possessed by chelsea. This is the one reason the club needs a player like Coutinho in the mildfiled, an experienced player that has played in big clubs in Europe, can change matches, dictate and make things happen.
Since the transfer of Grealish to Manchester City, Villa is still searching for a player that could help the club like Grealish which Coutinho has the potential to do so. This is another reason Aston Villa needs Coutinho so bad.
Do you think Coutinho would find his form back for many years he has lost?
Do you think Coutinho will make an impact in Aston Villa?
Thank you for visiting my block

---
---