THERE IS NO POINT IN CASTING VOTES FOR THIS YEAR'S BALLON D'OR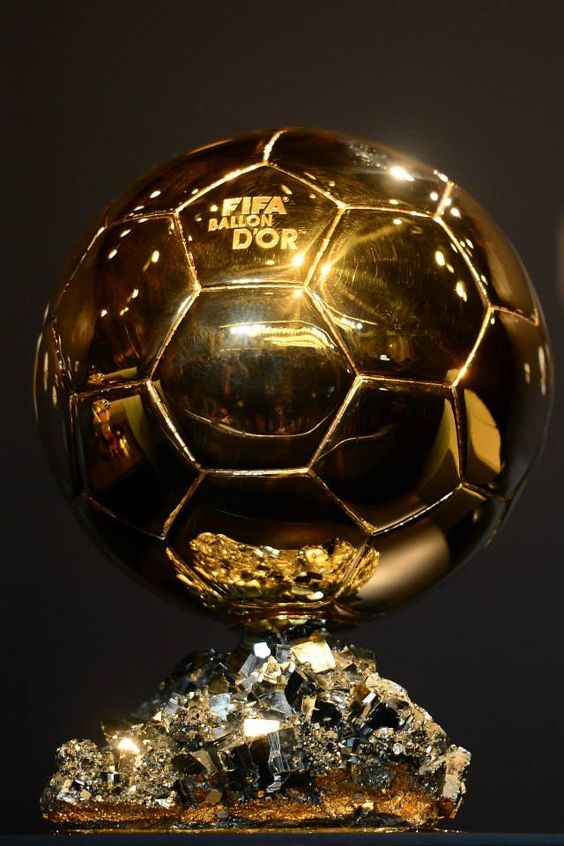 source
Hello everyone, how are you today? Just think of this topic today and I feel like sharing it here. The road to the Ballon D'or is closer than ever for some players in the world.
When i asked my friend about the possible player to win it, he said, "well! I will go for Lewandoski for the 2022 Ballon D'or because he has done so much this season, scoring 35 goals in the Bundesliga and 13 goals in the Champions league. I think Lewandowski. He should also be compensated for the last season, many people believed that Lewi was the best player to win last year, even Messi who was the winner attested to it. Lewi is a consistent and prolific striker, he worth to be given the Ballon D'or."
I believe Ballon D'or contenders are not all about goals, there are certain things that determine the winner and runner up. Last year, if it was a goal, they used to determine the winner, Messi would not win it.
Mohamed Salah would have been the favorite if he won the champion league for 2022, but unfortunately, real Madrid snatched the cup from Liverpool.
Mohamed Salah of Liverpool and Son Heung-Min of Tottenham hotspur scored 23 goals in the premier league this season that just ended.
I think this is one of the problems of the league, the league is too tough: it is hard for players to score 30 or 40 goals in a season. Whereas there are many other leagues where players score more than 30 goals in a season.
It is also a very competitive league. In some cases, it is the final day that will determine the winner of the premier league just like the 2012 premier league when Manchester United and Manchester City were battling for the first position. The helicopter was already conveying the cup to old Trafford but the last gasp Sergio Aguero goal against Queen park Ranger in the last day of premiership day gave the trophy to Manchester City.
The jubilation filled the whole world from the players and the fans around the world. It was a historic win for Manchester City. were i was watching the match, I saw how city fans from my country celebrated the cup.
The 2021/2022 premier league also looks like that but not like 2012. The Premier League is always competitive and tougher than most of the leagues in Europe. This is one of the reasons it is very hard to pick Ballon D'or winner.
Christiano Ronaldo won it 2008 in premier league, and since then they only get runners up in premier league.
Despite Salah's involvement in the premier league and champion league this season, I don't think Salah can win it.
Mbappe was also one of the contenders for this season, he won league1 with PSG but not sure he can win the accolade. Though Mbappe and Haaland are very young, I can the prospect of winning Ballon D'or in them.
The chance of Haaland winning now is very close because he will join Manchester city next season: they have agreed to terms and conditions.
I believe if Mbappe can be able to join Real Madrid, there is a high chance of winning it. In fact, since i have been watching football, Real Madrid is one of the clubs that produces Ballon D'or players.
Mbappe might be among the top ten but it seems he cannot win the Ballon D'or for 2022.
Karim Benzema is the favorite right now; he won La Liga and the Champions league. He is the highest goal scorer in the champion league and La Liga. He scored 27 goals and 15 goals in the champion league.
Karim Benzema is a potential winner but we can't just conclude right now because there is a big tournament coming on the way. We have the world cup which will start in November 2022.
Players' performance will also play a big role in Ballon D'or winner.
Just like what happened in the 2021 Ballon D'or, Copa America helped Messi in the previous Ballon D'or.
I knew fans expected Lewandowski to win it because of the big impact in the 2021 season: despite Barcelona not winning anything, Messi was given.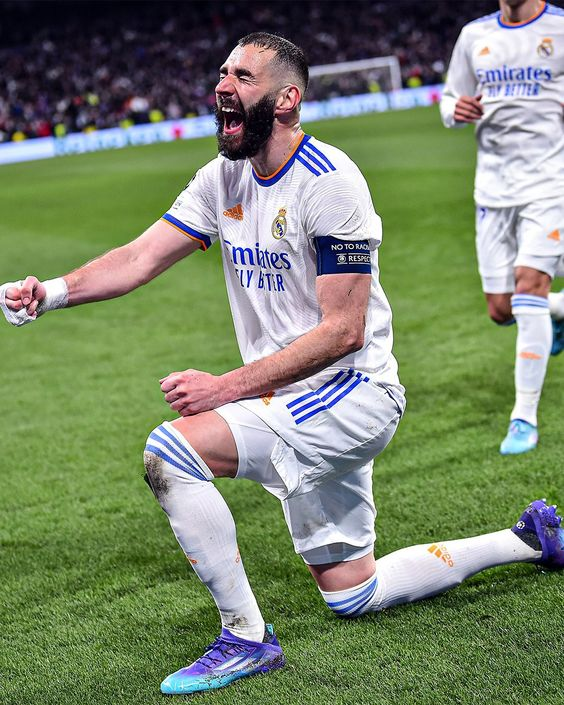 source
"There is no point in casting votes for this year's Ballon D'or, they should just award the winner to him. Karim Benzema won it. We saw his impact in every game Madrid played in this champion league; we saw what happened during matches against Chelsea, PSG, and Manchester city.
"Even in La Liga, he was outstanding again both in scoring and assists. We saw how he comes to midfield to help the midfielders when they are possessed, his statistics are crystal clear. For me, Karim Benzema does not have contenders." - Thierry Henry.
What a wonderful performance by Karim Benzema, there is no doubt that, Karim Benzema should win this Ballon D'or. His impact in Madrid La Liga and Champion League is huge. He is the highest goal scorer in the champion league and La Liga. contributed to most of the matches." - Lionel Messi.
For now, the following players have the highest chance of winning according to rating:
Karim Benzema
Mohamed Salah
Sadio Mane
Robert Lewandowski
Kylian Mbappe
Vinicius Junior
Luka Modric
Kelvin De Bruyne
Phil Foden
Thibaut Courtois
---
---