What Happen To Eden Hazard In Real Madrid: How Exceptional Hazard Was In Chelsea But Is Now Below Average Player In Real Madrid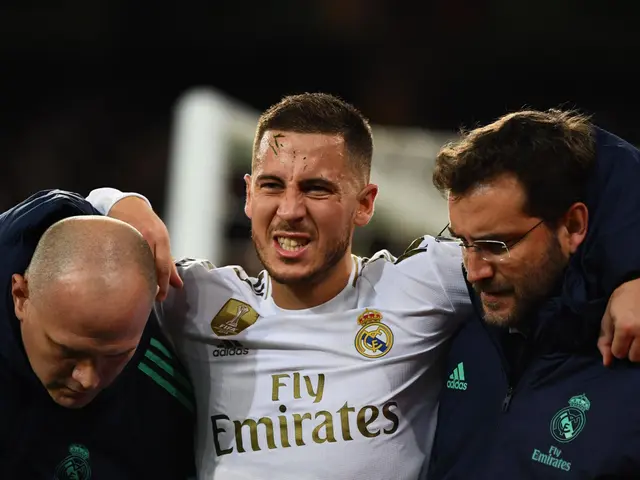 source
What Happen To Eden Hazard In Real Madrid: How Exceptional Hazard Is Now Below Average Player In Real Madrid
Life sometimes does not happen the way we plan it, we might sometimes think that the place we are going is bigger than where we are coming from, which is absolutely right. The story of Eden Hazard is worthy of a lesson and where people can learn many things.
The belgian winger is a focal point in chelsea, making a difference in matches, scoring two goals against arsenal in european final. Chelsea did not want him to leave stamford bridge, but the fear of losing him and money made chelsea to sell him to real madrid with a transfer fee of $112 million with the hope of replacing Chritisano Ronaldo. The deal was a joy for Real Madrid fans across the planet, and the Chelsea board were not really happy about the transfer which led the club to buy Christian Pulisic from Borussia dortmund.
Hazard has played only 54 games for blancos since his arrival and was injured 14 times.hazard, who was the focal point during his time in chelsea has become a player without impact in real madrid.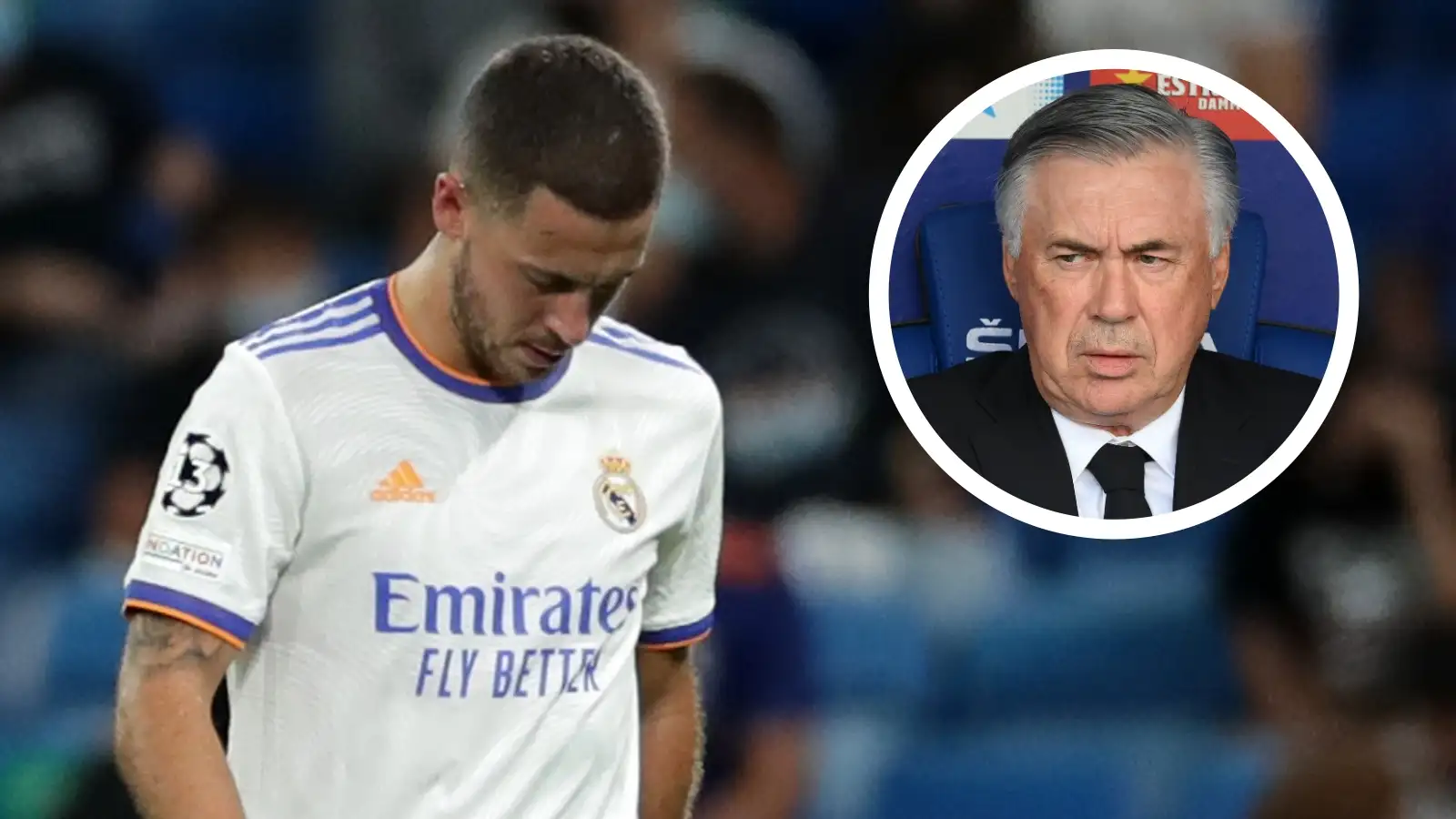 source
There is a speculation that he may return to chelsea or newcastle united in january 2022 when the transfer window opens: my bone of contention is that, if he comes back to chelsea can Hazard play like when he was in the club?
"I will not leave Real Madrid as a failure and I must win something before leaving the club to another club. The atmosphere at Real Madrid is different from chelsea; I am working hard every day to gain more fitness and return back to form. Things are more complicated here than expected and I am ok with it. People think I'm not here but for me I am very happy. I can not deny the fact that how I was in Chelsea is better than my present situation. I am working hard on my fitness to fit and play more than how I played in my former club. I love everyone here; they helped and encouraged me", said Eden Hazard.
The failing Hazard said he refused to leave Madrid as failure despite his incessant injury and lack of fitness. Real Madrid coach, Carlos Ancelotti preferred to use Brazilian winger Vinicius on the left flank rather than Eden Hazard of which Belgium Coach Roberto Martinez said "Hazard is not happy due to lack of game play.
Looking at the Hazard situation in Real Madrid, we all know that this is no longer the Hazard we knew in Chelsea who can change things at any moment. During his Chelsea career, whenever Hazard was in the match, the fans believed that Chelsea can still win even though they are losing. He was one of the fouled players in the world as a result of his dribbling skills and ball control.
After a mega transfer to Madrid, he lost confidence in himself. Whenever i am watching Hazard in Real Madrid, i say to myself, 'this is no longer hazard i knew in chelsea', he could no longer demoralize players the way it does in chelsea. He's no longer the exceptional player that could be among the world's best players. His name was completely lost in the ballon d'or ranking since his arrival to bernabeu. Watching Hazard on the Madrid bench was something I could not think of in my life due to how he was playing in chelsea.
Hazard is now a player Madrid is thinking of selling or loaning him out of the club.
Everyone in life wants to progress from one level to another and that is the case of Eden Hazard. We know that Madrid is a big club that most players are interested in playing for; Playing football for Real Madrid is like reaching the climax of football, this is the reason it is hard for players to turn down madrid offers.
Therefore, can we say it is the wrong club for Hazard or is it not the right time for the Belgian playmaker?
I would like to see your comments in the comment section.
---
---