What Makes Chelsea To Win 2020/2021 Champions League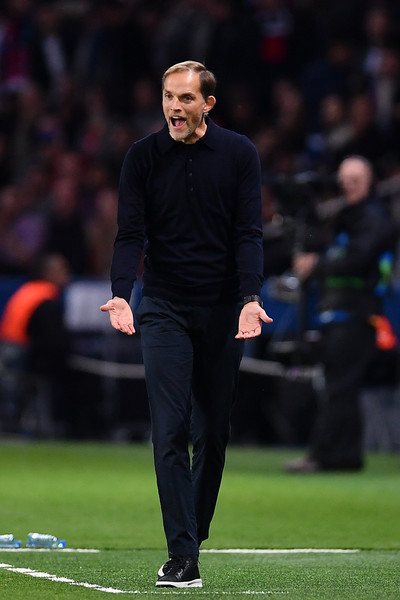 source
From the beginning of the season, nobody could say that Chelsea is the favorite to win champions league. Though they performed well from the group stage of the tournament to final. Chelsea was no where to be found when ranking the potential clubs to win champions league. Even in the final, some football lovers were still doubting especially when they heard sports news that, Guardiola has never lost three matches in roll against any coach. Tuchel broke Guardiola record and created new one.
Lampard did a great job before he was sacked; what he wanted to do is to transform Chelsea whereby 90% of the players will be young players and provided a good players for England. He loves England so much and his love for his country made him to used most of the England players in Chelsea. He wanted to provide best players for England which is good. His intentions were good but he made a little mistake that led to his termination of the contract. He had opportunities to win some matches by using certain players but he didn't. Nobody could believed that Lampard would be sacked because he's Chelsea legend, and the fans love him.
WHAT MAKE CHELSEA TO WIN 2021 CHAMPIONS LEAGUE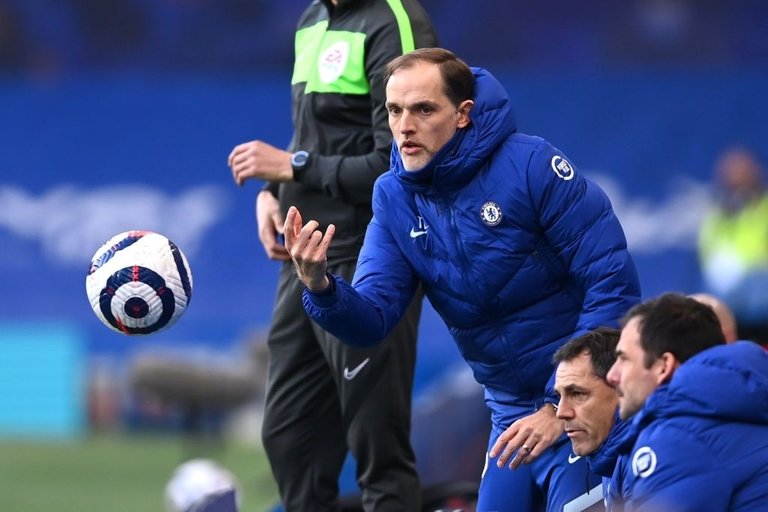 source
• Tuchel's Transformation: I respect him so much. The motivation he gave his players, the way he inspired them was so good. When you played well he motivates you to do more; he also motivates players that doesn't do well. I read news that says, "Timo Werner should be benched", even fans said something like that but he kept on motivating Timo- you can do it. He never minds when Timo was missing some clear chances. He kept on advising all his players.
Tuchel gave all Chelsea players chances. He said, "both old and young players in Chelsea have opportunity to be in first-eleven". This made some players to work harder because the wanted to be in first-eleven. Fans were surprising how Rudiger was playing, I was also surprised and asked myself question- what made Lampard to benched him. I thought Rudiger was not good enough and can not be in Chelsea's first-eleven players.
• Tuchel understand Chelsea philosophy: He knew that he have to win something. He said, "if you want to stay longer in Chelsea club as a coach, you have to keep on winning, and you need to win something." We could see that after he won champions league, he was given additional 2 years contract that keep him till 2024. Tuchel was phenomenal in his formation. Last season, opponents could not conceded more goals because of his formation.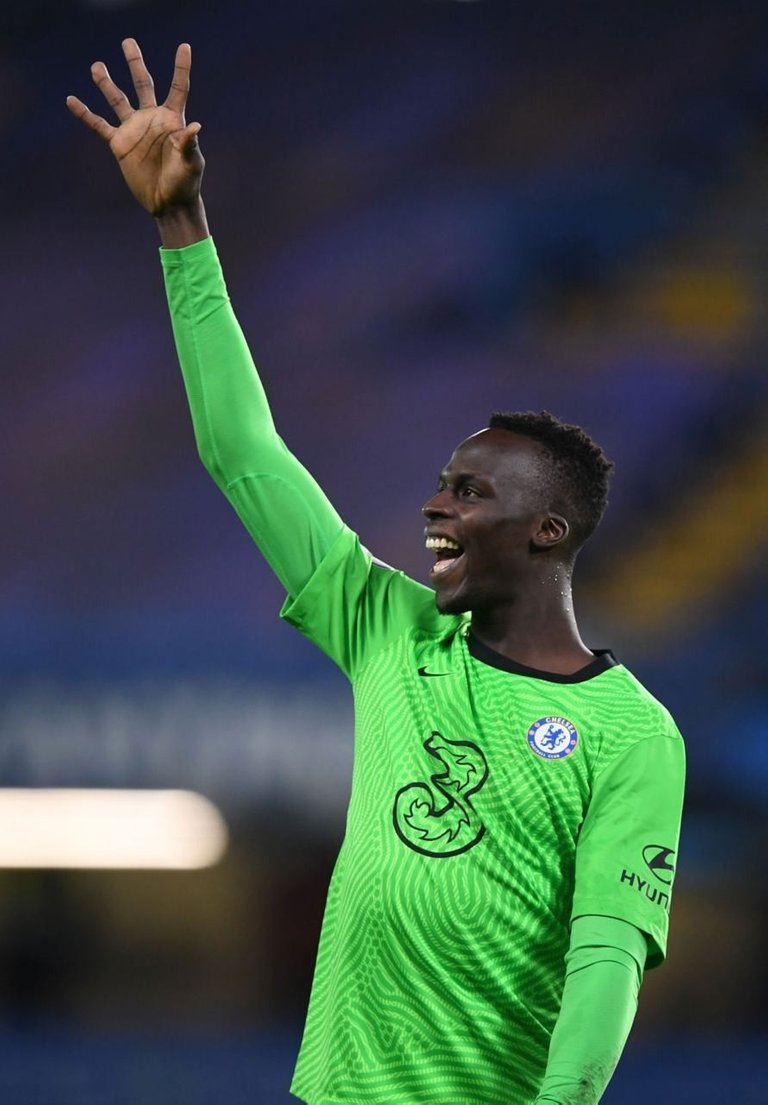 source
• The Players: Edouard Mandy was very instrumental, he had 9 clean sheets in the tournament. Superb save from benzema's heading. He was spectacular in saving at returning leg of champions league Semi-final against Real Madrid, he really deserves first keeper in Chelsea. Kepa have to work hard before he can claim first keeper again.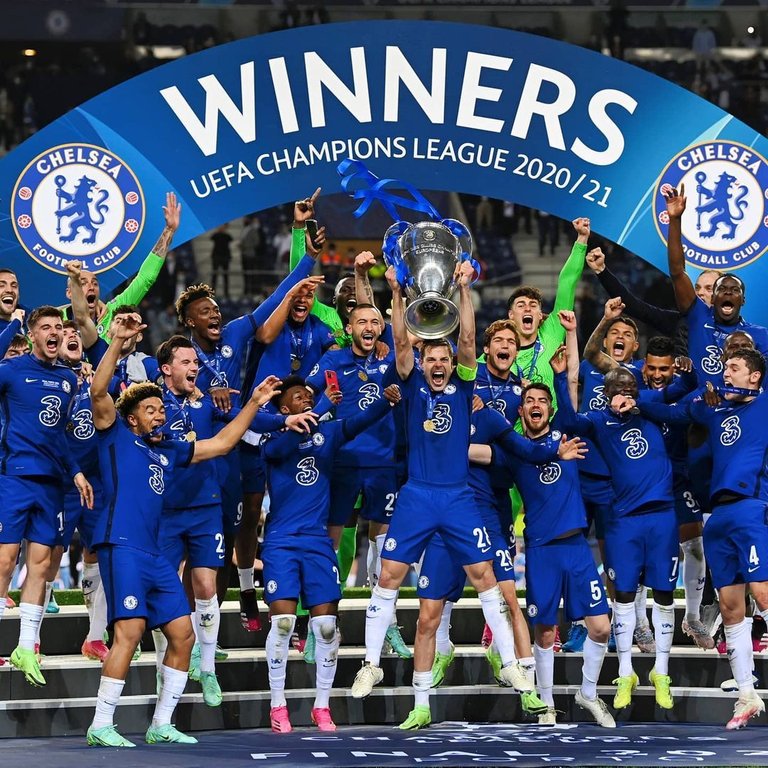 source
• Teamwork: All the players were defending during champions league final against Man City; Not only against Manchester City but also most of the matches. But in champions league final, it was mass attack, mass defend. Thanks to Kai hervarz for that wonderful goal and big thanks to Mason Mount for that assist.
• Tottenham hotspur: Torte was also behind Chelsea victory in champions league: a football analyst said, "Tottenham defeat to Leicester City eased Chelsea players and paved way for Chelsea in 2021/2022 Champions League." If Leicester City possibly defeated Tottenham, Chelsea would have played with pressure and panic." Therefore, Manchester City would have taken the advantage to defeat them.
• Kante Effects: Chelsea always got players like Kante such as Michael Essien, Ramires, and Makalele. But Kante was phenomenon; if you are talking about Chelsea winning 2021 champions league, Kante will also be mentioned. He was like 2 in 1 player. Winning balls and controlling midfield. So unfortunate that he was no longer mentioned as ballon D'or contender. He would have be the favorite if France win Euro 2020.
---
---