You Give Referee A chance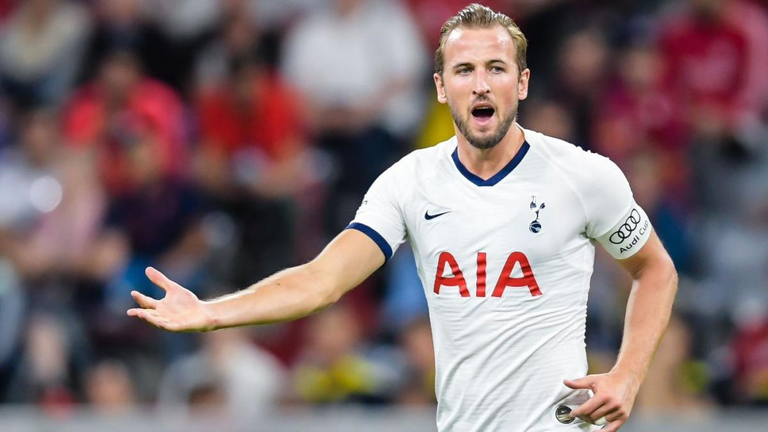 source
Looking at Chelsea vs Tottenham this evening, it is cleared that Harry Kane goal against Chelsea was purely foul.
Harry Kane gave the referee a chance because it was a push that was glaring. Without pushing Thiago Silva there was a probability that Harry Kane might score because Thiago Silva was on speed and with that momentum he may not be able to come back and clear the ball.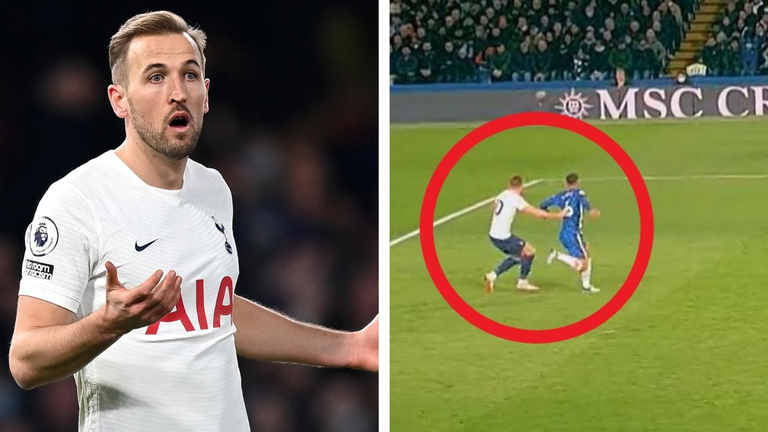 source
It was the best chance for Tottenham Hotspur created so far in this game. Harry Kane already celebrated the goal but the referee canceled it without looking at the VAR.
Former Manchester United player Garry Neville said, "there was nothing wrong with Thiago Silva that the goal should have been allowed". That goal would have put Tottenham ahead which would have been a big problem for Chelsea because Tottenham would have defended the goal to the final whistle.
It would have been difficult for the London club to requalized
the goal was a hope for Tottenham if the referee allowed it.
Lookin at the scene again after the match, the Chelsea captain went down so easily; it was not a serious pushing. I believed that referee Paul Tierney did not make a right decision about the goal. Thiago Silva is 37 year old, running at that pace at that age may not be easy because even the breeze can make you fall and when you lose stability you will probably fall down.
It was a soft touch that if it was a player like Rudiger, it would not be seen as push. Thiago is a clever and brilliant player, the way it fell, 95% of referees would conclude that it was a foul.
This is one of the reasons experience is very important and that was what Thiago displayed today.
On the other side, since Thiago Silva was in front of Harry Kane, any pushing is a pushing. Hence, there was contact and that was what the referee saw to cancel the goal. It was a good decision from the referee. Thiago was the last man and he did not beat him while they were running, Thiago was ahead of him and Kane shouldn't have use hand at all.
Is Japheth Tanganga Stamping Worth Something?
I have been watching football for a long time now, and looking at the scene it was a pure foul that Tanganga was supposed to be given a card.
Firstly, malang sarr has already played the ball before Tanganga stamped on him. After VAR checked, there was nothing given to him. I thought the referee would have given him a yellow card or red card but none was given to him.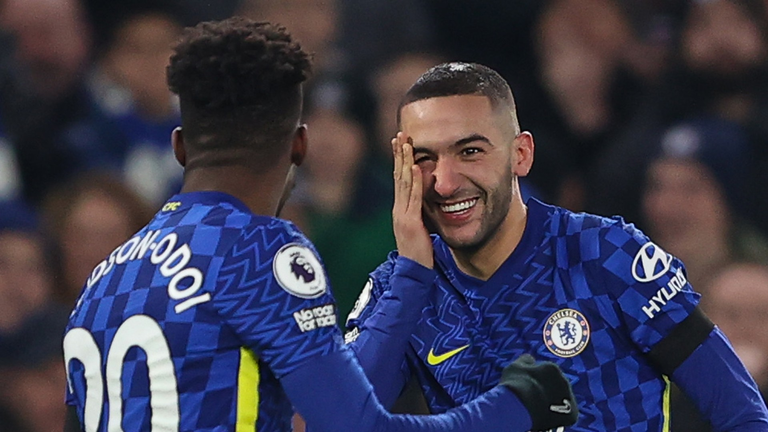 source
In the second half, in 46 minutes of the game, Odoi took a ball from the middle of the field, dribbled three players and passed to Hakim Ziyech he curled the ball to the angle. Hugo LIorris has nothing to do about the ball. That was the first goal by Chelsea and scored by Hakim Ziyech.
54 minutes of the game, Eric Dier committed foul against Callum Hudson Odoi at the Left side. The free kick was played by Mason Mount which was headed by Thiago Silva. Chelsea 2-0 Tottenham Hotspur.
In 60 minutes of the game, Chelsea dominated the ball in possession, chance created, corner kick, and passing.
What is your own opinion of the referee's decision about the scene?
---
---