Looking To Rebound From Lost Bets With the Packers Tonight!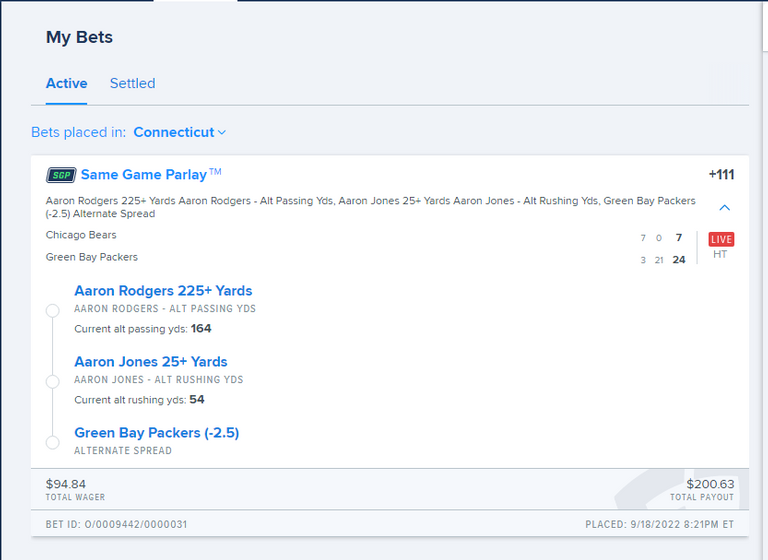 I made like 5-6 bets over the last few days and had some multi-day parlays that I would have won if only the Bengals hadn't completely imploded and lost to Cooper Rush and the Cowboys. It's honestly hard for me to even believe I have to type those words because it feels like I'm living in a dream world.
But anyway, out of sheer bitterness I put in a 3-leg, same game parlay on tonight's Green Bay Packers game versus the Chicago Bears that I would have most likely not even looked at. It's a $94.84 bet to try to win $200.63 or a $105.79 profit.
It's a lot of money to have bet on a same game parlay like this and I did it almost purely out of anger but so far it seems to be going well, (I hope I don't jinx it). I'll either be happy to be up $100 tonight or I'll be even more mad that I lost that $94.84 when I should have had some nice payouts today if they Bengals hadn't totally screwed me...
Wish me luck!
---
---